In Parineeti Chopra's upcoming Netflix release The Girl On The Train, the actress goes against type to play an alcoholic, whose obsession around a happily married couple lands her in the middle of a murder mystery.
Adapted from the Paula Hawkins' bestseller of the same name, the film reflects a growing trend of turning novels into movies and Web series.
Also in the pipeline is Sanjay Leela Bhansali's Gangubai Kathiawadi where Alia Bhatt's titular character is based on a chapter in Hussain Zaidi's Mafia Queens of Mumbai: Stories of Women from the Ganglands.
On that note, Sukanya Verma looks at the recent spate of book-to-screen adaptations.
Which one is your favourite? Do vote at the end.
The White Tiger (2021)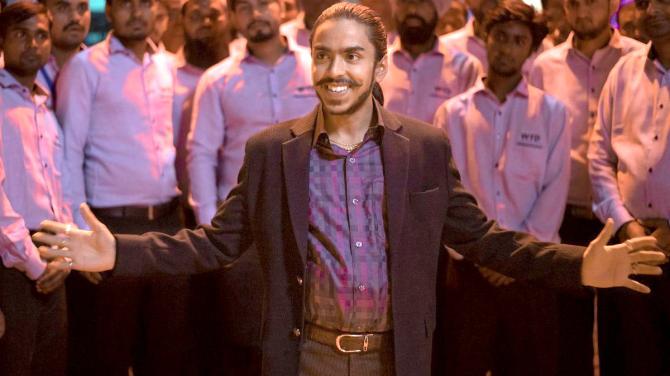 Aravind Adiga's Booker Prize winning novel takes the shape of a dark underdog tale under friend and film-maker Ramin Bahrani's vision featuring the likes of Priyanka Chopra and Rajkummar Rao around a winsome Adarsh Gourav.
Previously too, Adiga's book Selection Day inspired a two-part Web series on Netflix.
Serious Men (2020)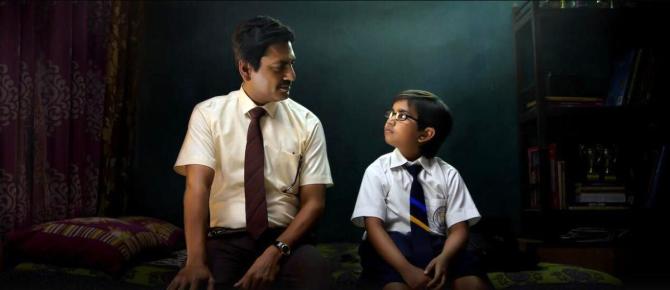 Sudhir Mishra's sharp, shrewd take on Manu Joseph's novel about a Dalit man painting his school going son as a genius met with critical acclaim.
A Suitable Boy (2020)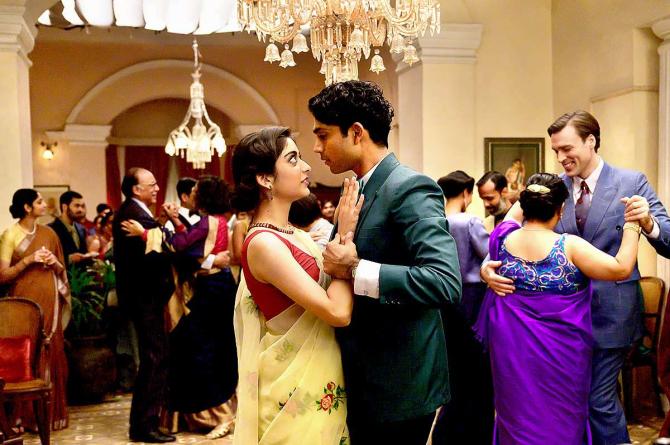 There's much matchmaking and drama woven around a woman and her various suitors against the backdrop of a newly independent India in Mira Nair's adaptation of Vikram Seth's novel. But it's the intense, intrigue filled arcs of supporting characters that often steals the show.
Scam 1992 (2020)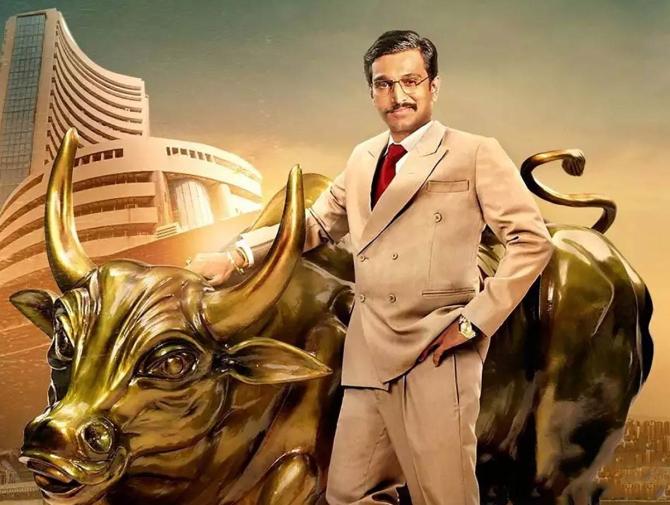 Journalists Sucheta Dalal and Debashis Basu's book The Scam: Who Won, Who Lost, Who Got Away is the inspiration behind Hansal Mehta's crackling show, which meticulously captures prominent stockbroker Harshad Mehta's rise and fall.
Paatal Lok (2020)
A failed cop's last ditch effort to make something of a high profile murder attempt case leads to dark discoveries in Sudip Sharma's grim and nuanced telling of Tarun Tejpal's The Story of My Assassins.
Class of '83 (2020)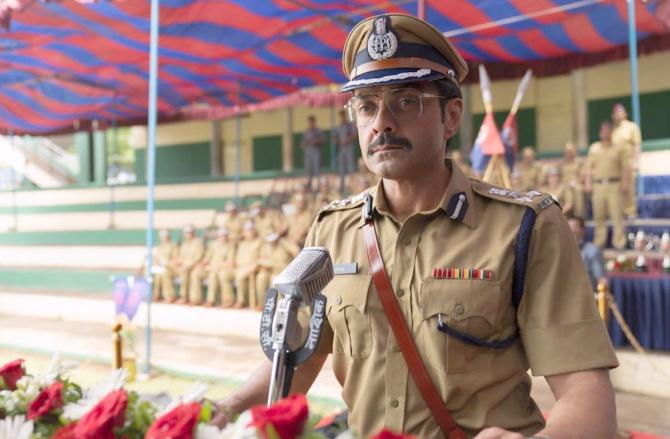 Alongside an acclaimed turn as the fraud baba in Prakash Jha's Ashram, Bobby Deol's comeback streak includes playing a sly super cop in Atul Sabhwarwal's Netflix movie based on S Hussain Zaidi's book, The Class of '83: The Punishers of Mumbai Police.
Dil Bechara (2020)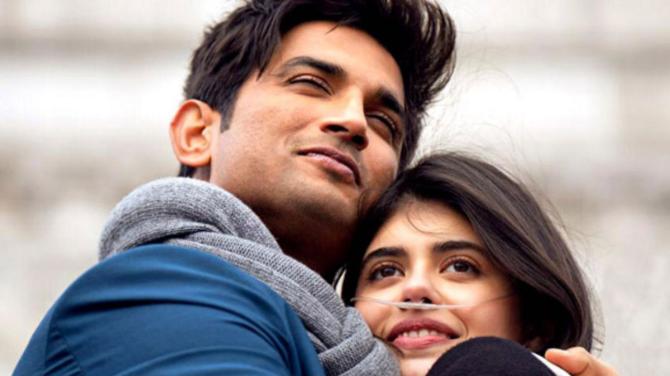 Sushant Singh Rajput's untimely demise is the biggest reason why casting director turned director Mukesh Chhabra's Hindi version of John Green's popular young adult novel, The Fault in Our Stars -- about a young pair coping with life threatening ailments -- remains a sentimental affair.
The Zoya Factor (2019)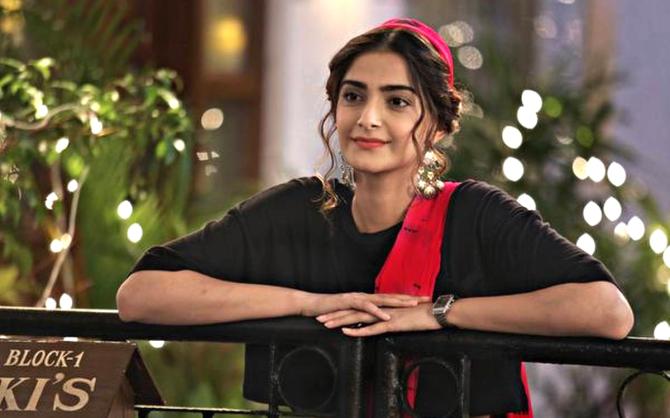 One would think Anuja Chauhan's vibrant 2008 novel's cricket and rom-com fervour is tailor-made for Bollywood. But Abhishek Sharma just cannot make it work around a shrill Sonam Kapoor.
The Bard of Blood (2019)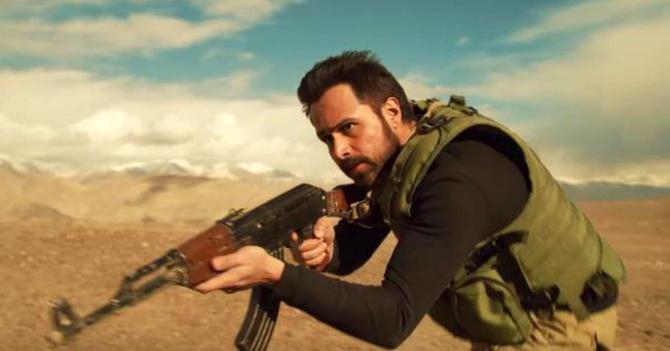 A by-the-numbers spy thriller based on Bilal Siddiqui's bestseller, which he wrote at the age of 20 while still in college, spread across India, Pakistan, Baluchistan and Afghanistan featuring Emraan Hashmi, Sobhita Dhulipala, Viineet Kumar Singh and Jaideep Ahlawat only works in fits and starts.
Mohalla Assi (2018)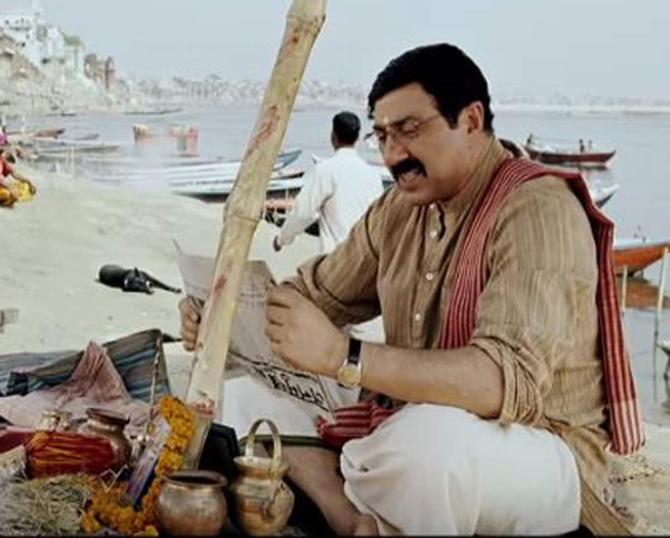 Dr Kashi Nath Singh's satirical novel Kashi Ka Assi studies the shifting mood and mind-set of the residents in Assi, a prominent neighbourhood on the ghats of Varanasi marked by its concern in everyday politics and expletives-laden language. But Dr Chandraprakash Dwivedi's long-delayed adaptation starring Sunny Deol as a Sanskrit teacher just doesn't cut it.
Raazi (2018)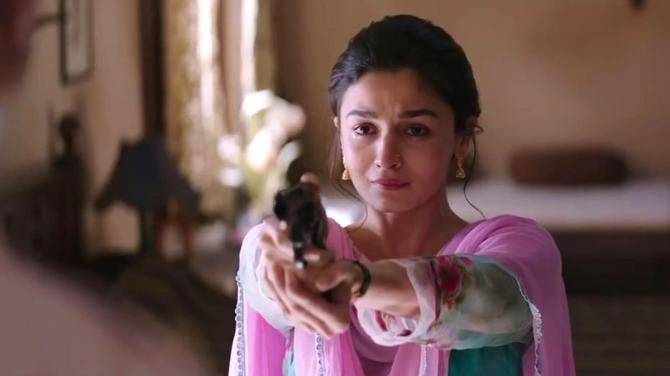 Meghna Gulzar's sensitivity as a film-maker is unmistakable in her adaptation of Harinder Sikka's Calling Sehmat in how she emphasises on the inner conflict and dilemmas of a young spy forced to act against her own for the sake of her own.
Leila (2019)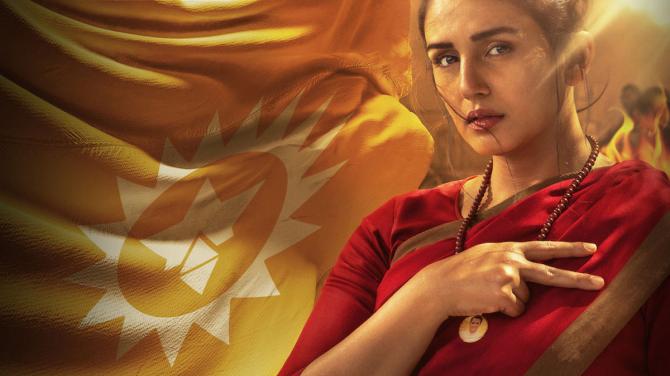 Set in a totalitarian, dystopian future overrun by fascist leaders, a woman hopes to be reunited with her missing daughter in Deepa Mehta, Shankar Raman and Pawan Kumar's six-part Web series based on Prayaag Akbar's eponymous novel.
The Accidental Prime Minister (2018)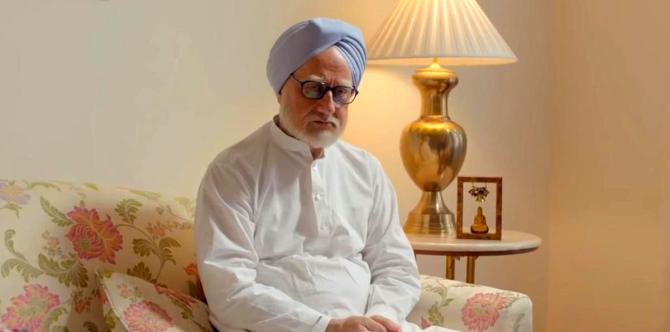 Dubbed as propaganda and one-note, Vijay Gutte's interpretation of Sanjaya Baru's The Accidental Prime Minister focusing on Dr Manmohan Singh didn't get any love from the audience.
Sacred Games (2018)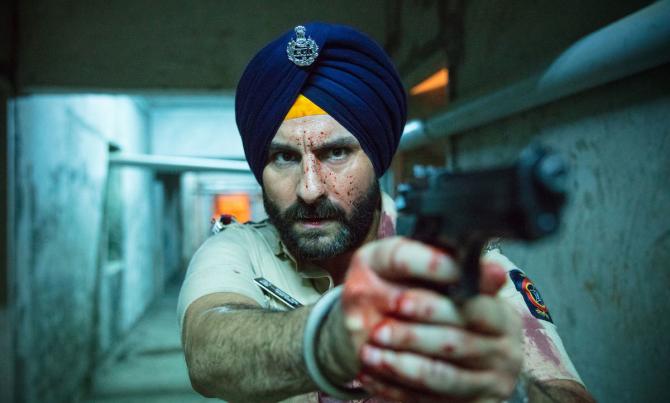 By and large, Sacred Games is believed to have kick-started a trend of turning major Indian bestsellers into Web series.
Under Anurag Kashyap, Vikramaditya Motwane and Neeraj Ghaywan's keen direction, Vikram Chandra's crime novel went on to create OTT ripples and beloved characters spanning two successful seasons.
Which is YOUR favourite book-to-screen adaptation? VOTE!
Feature Presentation: Aslam Hunani/Rediff.com