Paatal Lok is definitely a must watch show.
The credit for its success goes to the writers who enthralled us with their unique characters, but also to the wonderful band of actors who grabbed the opportunity to showcase their frightening raw talent, notes Aseem Chhabra.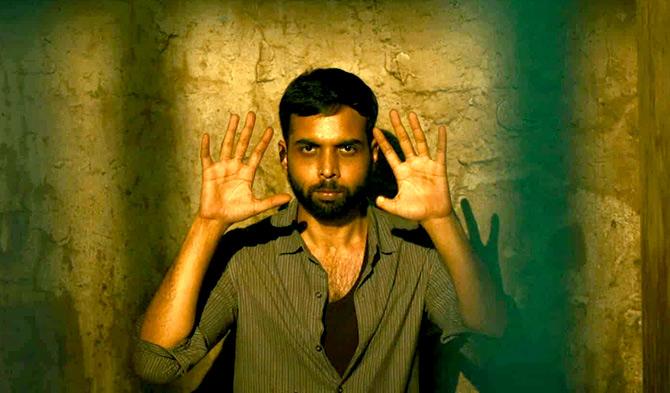 Three teenage boys walk into their school compound located in Chitrakoot, Madhya Pradesh. One is narrating a joke while the others are listening, when we sense the camera that is following them is actually a cold-blooded killer whose weapon is a hammer.
I will not give away what transpires in the rest of the scene -- the opening sequence of Episode Three of the new Amazon Prime show Paatal Lok.
But I will say this much, that I have not seen something so gripping and disturbing in Hindi cinema or in a series on a streaming platform.
Many scenes in the Netflix show Sacred Games come close, but Paatal Lok explores the darkness in human beings and in places beyond anything other Indian writers have imagined.
Paatal Lok has received strong positive reviews; the most appreciation for a recent show although some critics pointed out that its women characters are not fully fleshed out. Alas, it is somewhat true.
The male characters definitely have the stronger edge in the show. But they are also a treat to watch.
The man with the hammer in Episode Three, Vishal Tyagi, aka Hathoda Tyagi, is played with terrifying intensity by actor and casting director Abhishek Banerjee.
Tyagi is the imagination of the show's creator Sudip Sharma and his co-writers Gunit Chopra, Sagar Haveli and Hardik Mehta, and as visualised for the screen by the two directors Avinash Arun and Prosit Roy.
Until recently, Banerjee has played mostly comic roles as in the hit 2018 film Stree.
But none of his previous performances would prepare us for his villainous turn as the menacing Hathoda Tyagi.
After I had watched all the nine episodes of Paatal Lok, I tweeted that Banerjee's performance had scared the hell out of me. He responded laughing and then added, 'I have already told my wife not to watch it.'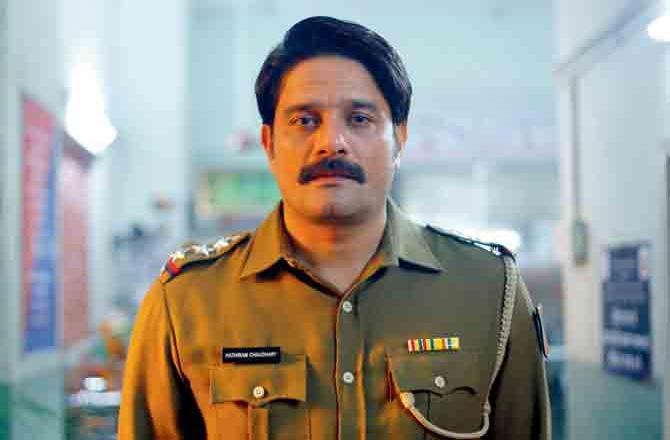 One of the exciting things about watching new series such as Paatal Lok on OTT platforms is discovering fresh acting talent.
One could have seen them here and there in smaller roles, but spending time with the actors and their characters, over a couple of days (if you are binge watching) can be most rewarding.
The long format also gives the actors and their characters a lot of room to grow, and for the writers to populate the world they create with a large ensemble of supporting actors, many of them finally getting a chance to be noticed. IMDb.com lists 172 actors in the nine-part Paatal Lok.
The moral centre of Paatal Lok is its lead character Hathi Ram Chaudhary, a cop posted in one of Delhi's Outer Yamuna police stations, whose life is measured by small degrees of failures.
Chaudhary is played with sincerity by the wonderful actor Jaideep Ahlawat. A graduate of the Film of Television Institute of India, Ahlawat was born in Haryana, a fact that came in handy when he was cast in Paatal Lok.
Most of us first noticed Ahlawat in the role of Shahid Khan at the beginning of Gangs of Wasseypur. He did get decent work after that with A-list film-makers, but no writer or director truly explored the depth of the actor in him until Paatal Lok.
Ahlawat gained 25 kilos to add heft to his character and his body becomes a significant part of his persona.
He is a hero, the star of this thriller, but unlike James Bond who never ages, Ahlawat's Chaudhary gets tired chasing the bad guys, running up steps or in winding lanes.
He is real, believable and so we can relate to his predicaments.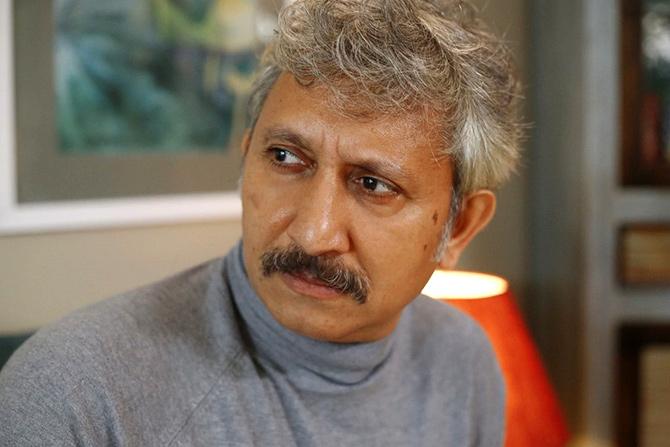 Neeraj Kabi, who plays the television journalist Sanjeev Mehra -- a target of an assassination plot (the show is inspired by Tarun Tejpal's book The Story of My Assassins) -- is always a dependable actor as are some of the other recognisable faces on the show, Gul Panag, Vipin Sharma, Ankur Vikal (who has been scaring us since Slumdog Millionaire) and the Delhi-based actor Sidharth Bhardwaj.
Anup Jalota, who is hardly known for his acting skills, shows up late in the series as a politician.
I loved the Bengali actress Swastika Mukherjee playing Mehra's wife Dolly, a woman who is on the verge of a nervous breakdown.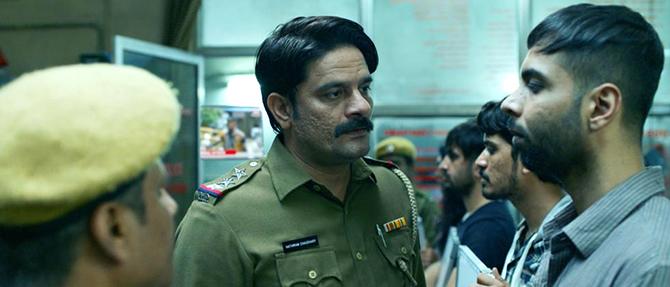 But while watching Paatal Lok I discovered some other fine actors as well, who had until now not registered in my mind.
There is the young Punjabi actor Jagjeet Sandhu who plays Tope Singh, sent on the mission to kill Mehra. His backstory set in Punjab is also revealed in deeply disturbing Episode Three, aptly titled A History of Violence.
Sandhu was trained by the Chandigarh-based theatre personality Neelam Maan Singh and has acted in two projects helmed by Deepa Mehta, Anatomy of Violence and last year'Netflix series, Leila.
Sandhu also played a singer wearing a flashy orange shirt singing Britney Spears's line Hit Me Baby One More Time in a bar in Ludhiana in the wildly crazy mockumentary Mehsampur, directed by Kabir Singh Chowdhry.
But for the first time, Paatal Lok gives Sandhu a well crafted role and he shines as a troubled young man who becomes a ruthless killer.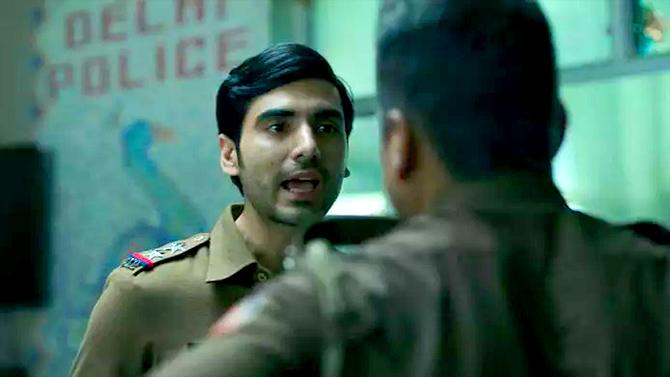 Hathi Ram Chaudhary's assistant, a young eager cop, is Imran Ansari (played by Ishwak Singh), the only significant Muslim character in the show. Singh is from Delhi and he graduated from my alma mater, Modern School.
A trained architect, he did theatre in Delhi, often performing at Shri Ram Centre for Performing Arts before landing roles in Aligarh, where he played a lawyer, Sonam Kapoor Ahuja's love interest in Raanjhanaa and Veere Di Wedding (the mamma's boy Nirmal),and Deepika Padukone's boyfriend in Tamasha.
Those were major Bollywood projects but in a crowded field of supporting actors, he somehow got lost (well, some people may still remember his Nimmo in Veere Di Wedding). Then one day, he landed the role that really got him noticed.
Singh's Ansari is very likable, loyal and there is solid work for the actor to do, even when he is standing in the background.
The buddy-cop narrative takes a warm tone when despite their vastly different backgrounds, Chaudhary and Ansari start to care for each other.
Paatal Lok is definitely a must watch show.
The credit for its success again goes to the writers who enthralled us with their unique characters, but also to the wonderful band of actors who grabbed the opportunity to showcase their frightening raw talent.