The year began amidst peak election fever.
Across a flurry of jingoistic dramas and political biopics hitting the screen, extended election campaigns and propaganda masqueraded as cinema.
Still a solid first quarter ensured cinephiles have plenty to cheer about in smaller, significant films fashioning new narratives or reconstruing familiar genres in ways that made our jaws drop in awe.
Just as the bar appeared to be set high, an unusually long dry spell followed.
There was that occasional interesting movie but mostly just tons of bad ones to grumble about.
Disappointment registered a stronger presence than delight in 2019.
Between hyped movies and half-hearted ones, spoilt for choice remained a distant dream.
Most of our energy was spent outraging over the lack of consequences for sexist protagonists and shoddy make-up that made stars look unnaturally darker and older.
It was nice though, when actors rose above the most middling of material and saved 2019 from being a complete washout.
Sukanya Verma lists her five BEST and WORST Bollywood movies of 2019.
THE BEST
Sonchiriya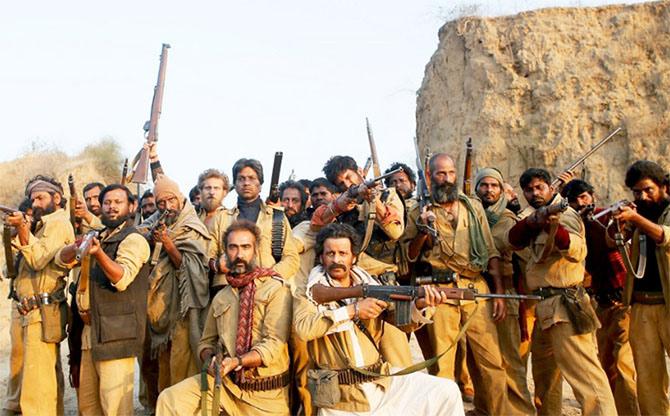 From my review: Abhishek Chaubey's Sonchiriya recreate a bygone era's lore and legends, groom it like a Western, pace it like a thriller, infuse it with surprises and social relevance around lyrical visuals and impactful writing, even its booming dishkyaons hit harder than all the empty pooh-pahing we hear around us all the time.
Gully Boy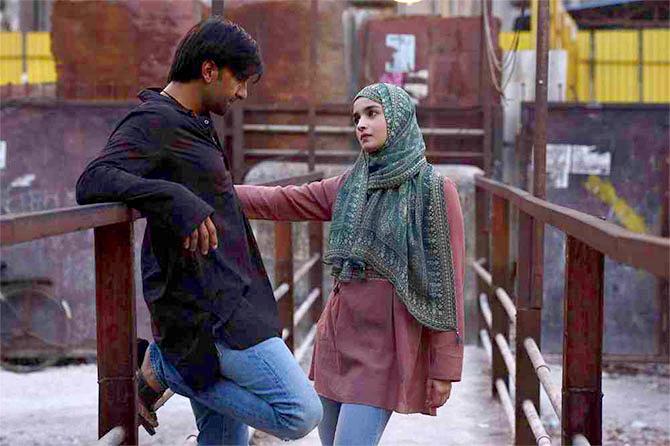 From my review: Film-maker Zoya Akhtar, top of her game more than ever, is an expert at peering into souls, relating their inner conflict and sympathetic of their torment.
She does so spectacularly and stylishly in Gully Boy while also bringing Mumbai's underground rap scene into mainstream consciousness.
Soni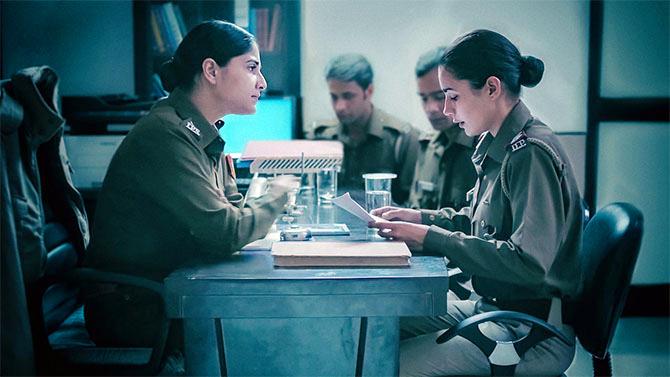 I didn't review it, but the second it began streaming on Netflix, where it directly dropped after gathering accolades at festivals, I was hooked.
Ivan Ayr's no-nonsense approach and refined realism in telling the story of two lady cops working out of Delhi's unsafe ecosystem while grappling with their own share of patriarchy never once labours to make its point.
Soni was defined by the contrasts and connection between its two brilliant leads, Geetika Vidya Ohlyan and Saloni Batra.
Mard Ko Dard Nahi Hota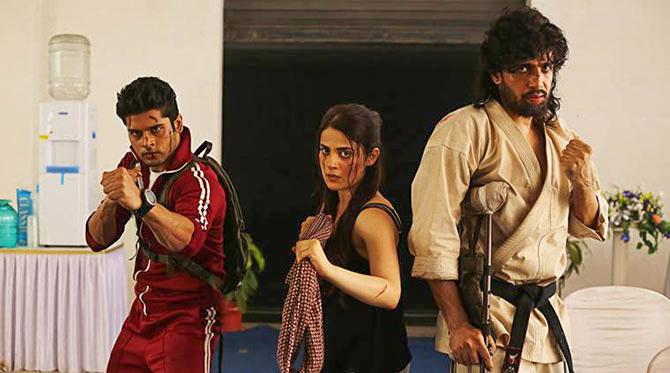 From my review: Director Vasan Bala's mind is a field of dreams where spotless childhood memories come alive alongside visions of quirky ingenuity.
He has an eye for seeing what was always there, but in a way that gives it an entirely new perspective.
He has an ear for music that's fun, funky and flows with the narrative.
Though Mard Ko Dard Nahi Hota Hai is awash with nods and tributes, it's much too creative and humorous in its treatment of those motifs to be branded the handiwork of a fanboy.
For those of us who subscribe, cinema is a lifelong obsession that starts on early.
Article 15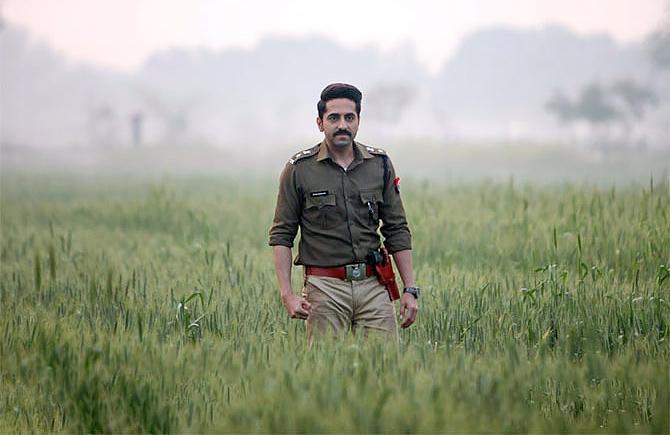 From my review: I missed writing about it in detail, but I absolutely loved the film.
Anubhav Sinha's haunting Article 15 offers a scathing commentary on India's ugly caste politics and its impact on the basics, the bigger picture and everything in between.
Although set within the heartland of India, it has equal amounts to say much about the urban, upper class privilege.
Its well-made, well-acted and unflinching voice doesn't just mean to bring forth a dark reality but spark off a conversation, something Article 15 duly did by opening itself to both sides of debate.
Honourable mentions: Photograph, Hamid, Chhichhore, Judgementall Hai Kya, Dream Girl.
THE WORST
Housefull 4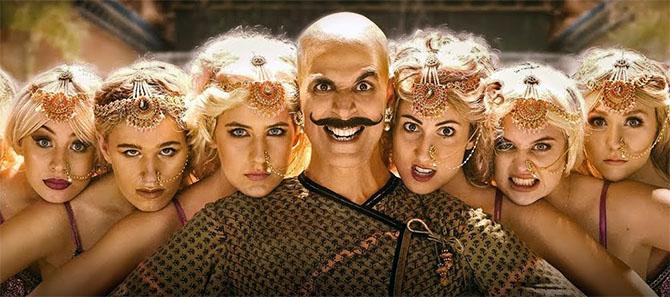 From my review: I escaped the misfortune of reviewing it, but ended up watching it anyway.
All I can remember is pig shit, pigeon shit and a whole lot of other variety passed off as comedy in an abomination that lasts for 600 years in the movie and six lifetimes outside it.
Anyone whose idea of a laugh is watching Ranjeet gobble on piggy potty, Akshay Kumar imploring a troika of kabootars called Neil Nitin Mukesh to defecate on him, Johnny Lever in a shocking pink lipstick and sari chasing Chunky Pandey all over the place, Rana Daggubati dunked in a drum of kajal growling like a constipated bear and dialogues like Isne gender ka tender nahi bhara, Housefull 5 will be your doing.
Saaho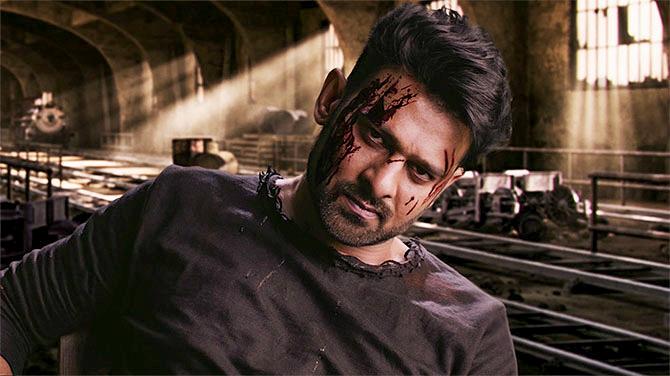 From my review: Recent studies say a human being's attention span is now less than a goldfish's.
But Sujeeth's Saaho challenges that theory by bringing it down even lower in its senseless pursuit of God-knows-what.
After nearly three excruciating hours of clueless chaos and random action between cops pretending to be crooks and crooks pretending to be cops, my spirit is clobbered and crippled.
I still have no idea what I just saw.
Dabangg 3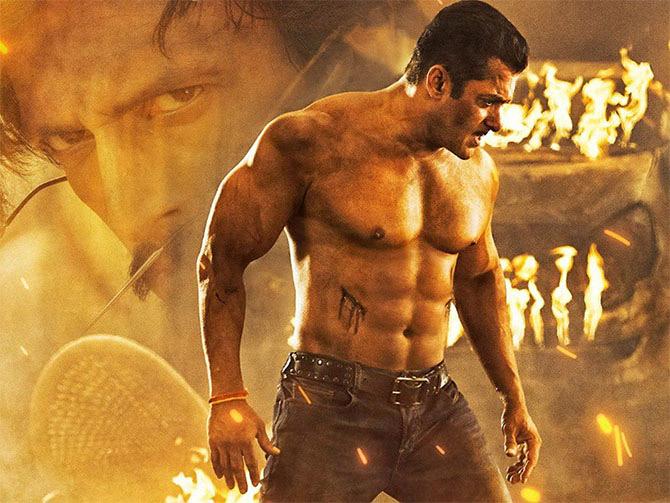 From my review: The darling of the frontbenchers has repeated the gig so many times over in slow-motion, presuming schlock like Dabangg 3 will carry forward Chulbul Pandey's legacy is beyond foolhardy.
In the latest, auto-piloted by Prabhudeva, the 50-plus superstar takes off his shirt, takes off his pants too.
But the only thing he bares is a desperation to succeed.
Trapped in an image puffed up beyond recognition, Salman now plays a version of what's expected out of him.
It's as exciting as watching Om Shiv Puri.
Drive
From my review: Bollywood appears to be in a mad rush to jump on the OTT bandwagon, forgetting that Netflix is a streaming service not a scrapyard to dump undesirable or second rate scripts on.
Directed by Tarun Mansukhani (Dostana), the long delayed Drive was presumably designed as a cut-rate Dhoom high on senseless glamour, swagger and swindling.
The bar is already set low.
But in the absence of cheek, pep and fun, the Sushant Singh Rajput-Jacqueline Fernandez drab doesn't even cut it as so bad, it's good.
Marjaavaan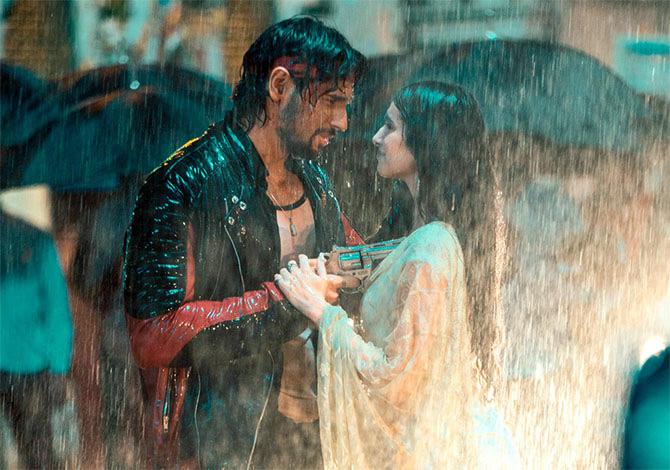 From my review: Nothing can salvage the Marjaavaan mess -- not religious symbols tattooed on Malhotra's knuckles, the two-and-a-half hours of hysterically hamming people, the boisterous background score, the stale imagination, the burly giants, the phony rain, the cheap blood, the microwave romance, the laboured hostility, the incessant babbling on mohabbat and ibadat, not Arjit Singh yowling in a loop.
Dishonourable mentions: Commando 3, Pagalpanti, Student of the Year 2, India's Most Wanted, Ujda Chaman.
---
Sukanya Verma is the Principal Movie Reviewer for Rediff.com.
She can be contacted at mailto_sukanyaverma@rediffmail.com
---