Hindi cinema is slowly but surely breaking away from its age-old preoccupation with the leading man, the hero, the centre of the storytelling universe to focus on characters.
In 2019, its upshot was some truly fine portrayals, often in the same film.
Here is Sukanya Verma's pick of 10 best male performances of the year, in no particular order.
Ranveer Singh, Gully Boy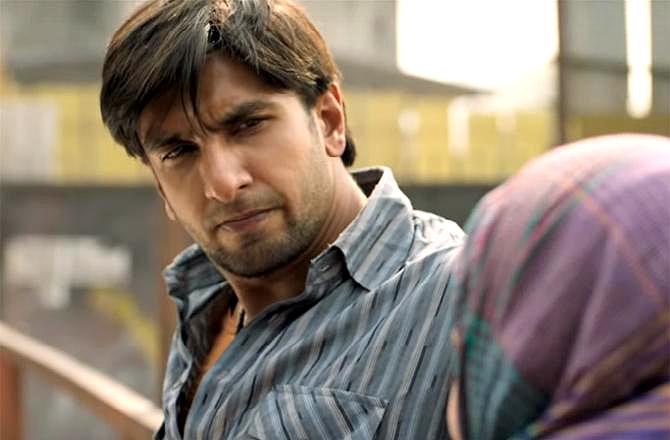 In Gully Boy, Ranveer Singh suppresses his trademark exuberance to express the pent-up voice of an underdog talent raised in ugly realities and impossible hope.
What makes his Murad so deeply moving is Singh's heartfelt vulnerability as he graduates from self-conscious to electric in the most applause-worthy fashion.
Vijay Varma, Gully Boy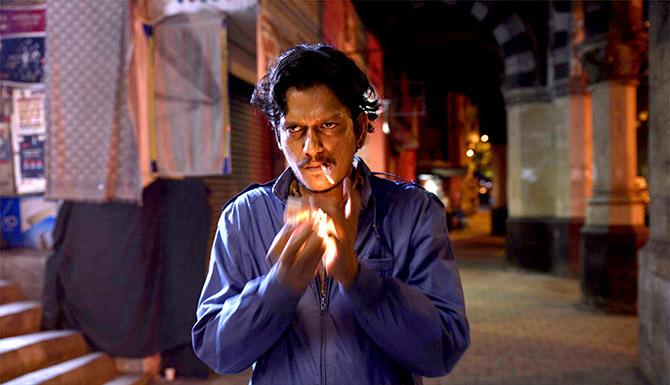 He may not be at the centre of Gully Boy, but Vijay Varma is as much a titular character as Ranveer Singh.
As the morally flexible and aggressive leader of a pack that looks up to him, a super smooth Varma is every bit the formidable figure whose rough-on-the-edges persona betrays the magnanimity he's capable of.
Siddhant Chaturvedi, Gully Boy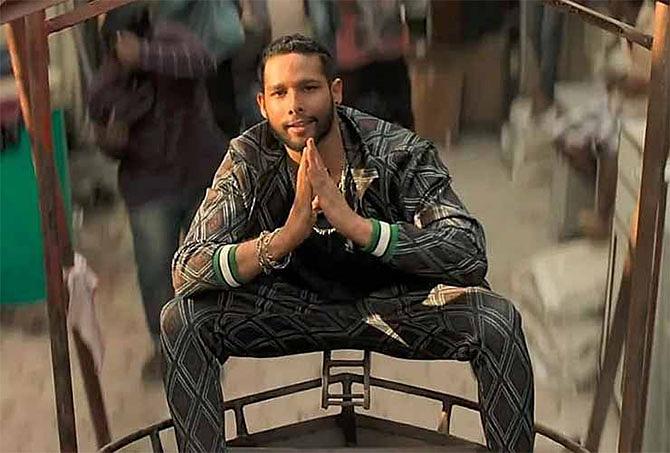 Considering my first impression of him was this goody-goody rookie cricketer in the Web series Inside Edge, Siddhant Chaturvedi's explosive turn in Gully Boy took me completely by surprise.
There's a bold, bindaas, self-assured air to MC Sher. He doesn't feel an iota of insecurity even when the guy he champions does better than him. And Siddhant conveys it beautifully.
Gulshan Devaiah, Mard Ko Dard Nahi Hota Hai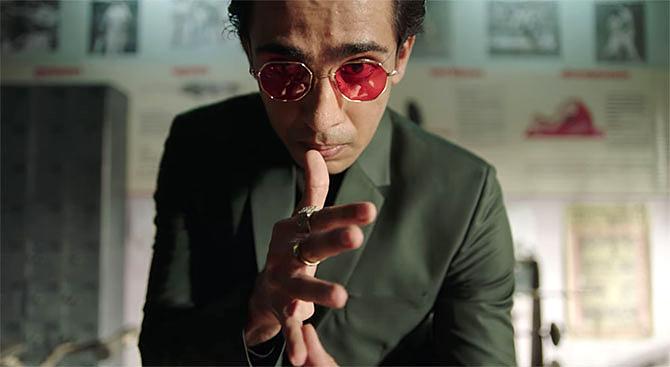 What's better than one Gulshan Devaiah? Two Gulshan Devaiahs.
The actor is simply crackerjack in how he portrays a pair of twins as different as chalk and cheese and lends them distinction that goes beyond the standard explanation of good and bad.
Juggling between a one-legged karate instructor and red sunglasses sporting gangster, Devaiah never once forgets who's who or, more importantly, to have tons of fun while playing them.
Ayushmann Khurrana, Dream Girl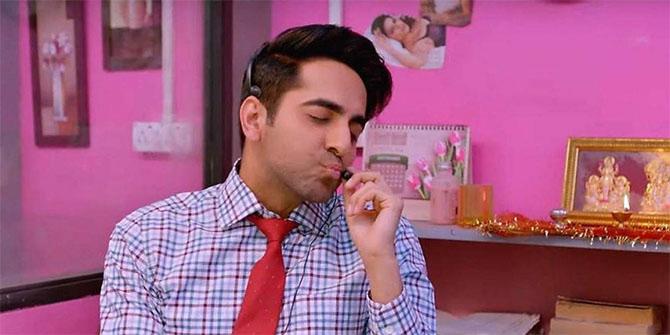 Between the three films from Ayushmann Khurrana's back-to-back success in a consecutive year, I found his role in Dream Girl to be the trickiest.
There's a straightforward disgust and integrity about his cop in Article 15 and an upbeat blend of frustration and feeling to his premature baldness woes in and as Bala.
But Dream Girl is caricature territory and the broad comic space it inhabits could easily descend into awkwardness. But Khurrana never once loses grip.
By embracing its gender-themed confusion with grace and concern, he shows a fascinating openness to sexuality than the movie means him to.
Manoj Bajpayee, Sonchiriya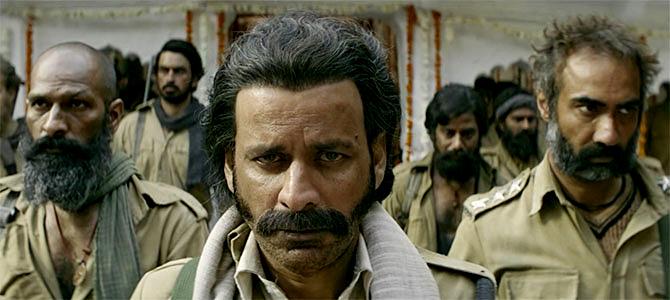 Manoj Bajpayee is the sort of actor who absorbs the writing on the pages, his director's vision and play with a character until it is his entirely his own. Lately, he's doing this better than ever.
His role in Sonchiriya isn't lengthy, but Bajpayee is scene-stealing good as the chief of bandits offering wit or wisdom that'll haunt the movie long after his departure.
Sushant Singh Rajput, Sonchiriya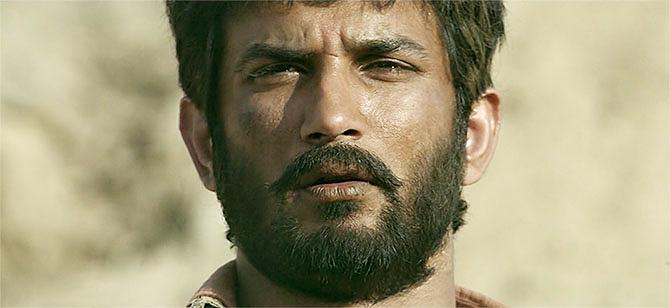 Although I found him quite wholehearted in Chhichhore, the remarkable layers his character carries in Sonchiriya as well as Sushant Singh Rajput's profound internalisation of it left me gobsmacked.
A bandit whose soul is burdened and bravado challenged amidst a crazy dance of chaos and resolve, Sushant's performance is both extensive and understated in its execution.
Manoj Pahwa, Article 15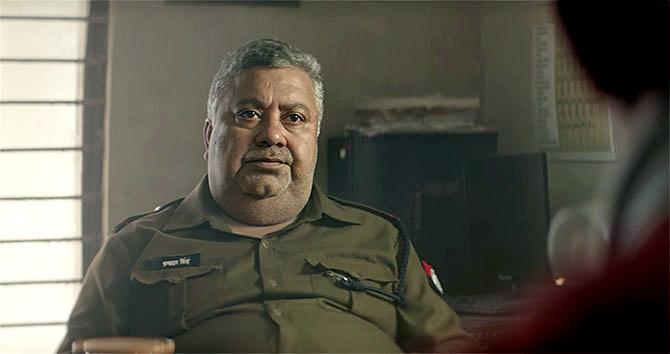 Anubhav Sinha extracts yet another gem from Manoj Pahwa.
If his crushing avatar in Mulk walked away with our sympathy, Article 15 aims for the highest degree of revulsion.
Pahwa taps the arrogance of the depraved, casteist policeman in his sly, slimy portrayal of a law breaker in law protector's clothing.
Vipin Sharma, Gone Kesh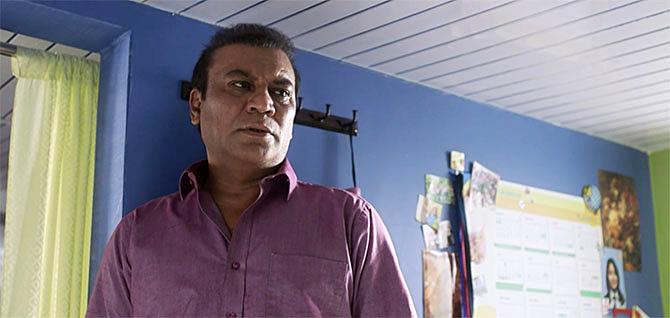 From a callous father of dyslexic boy in Taare Zameen Par to a perceptive, affectionate daddy of an alopecia-diagnosed daughter in Gone Kesh, Vipin Sharma's versatility is criminally under-rated.
As the small-town shopkeeper squashing his modest dreams to provide the best medical treatment for his only child, Vipin Sharma flawlessly captures the worry and incapacity of an everyman parent facing circumstances entirely out of his depth.
Nawazuddin Siddiqui, Photograph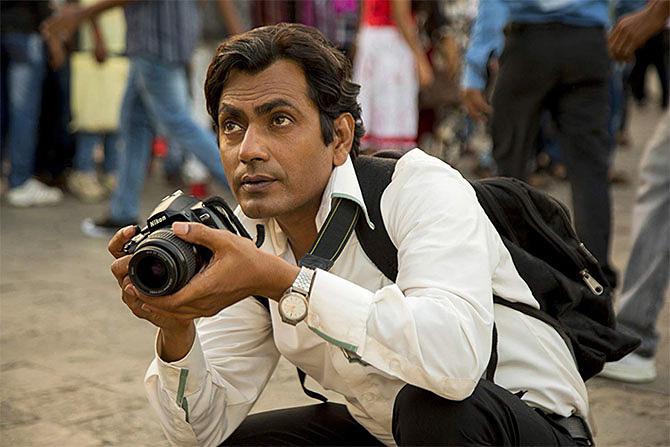 A lonely photographer's monotonous life in Mumbai acquires a hint of excitement after the arrival of a stranger on the scene.
There's a disarming familiarity and quiet sadness about Nawazuddin Siddiqui's ordinariness in Photograph.
But more than his man in the street imagery, the realism lies in Nawaz's ability to relate his dreams and disenchantment.
---
Sukanya Verma is the Principal Movie Reviewer for Rediff.com.
One of the most perceptive observers of Hindi cinema, Sukanya has a dazzling portfolio of features that have engaged Rediff.com readers for 20 years.
You can read her features at https://realtime.rediff.com/news/-sukanya-verma
She can be contacted at mailto_sukanyaverma@rediffmail.com
---