Whether roles for women get better or not, they are getting better at their craft with each passing year.
In 2019, we saw some of our finest female actors show us exciting new facets of their capabilities in ways that'll inspire how roles ought to be written for years to come.
For now, these 10 ladies have Sukanya Verma's vote.
Yami Gautam, Bala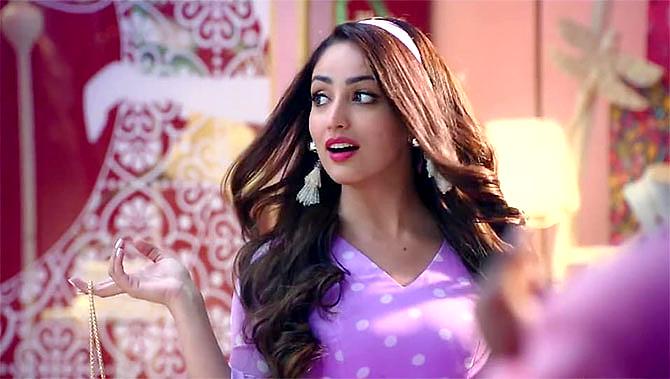 The running theme in Bala is self-acceptance.
Nobody acknowledges it better than Yami Gautam. She makes a meal out of her Tik Tok-obsessed, airhead Pari oblivious to the bald truth about her beau.
One wrong move and her character could have slipped into parody.
But the star's delightful abandon and confident insight into Pari's superficial demeanour lends her so much complexity and credibility, she pretty much walks away with the film.
Alia Bhatt, Gully Boy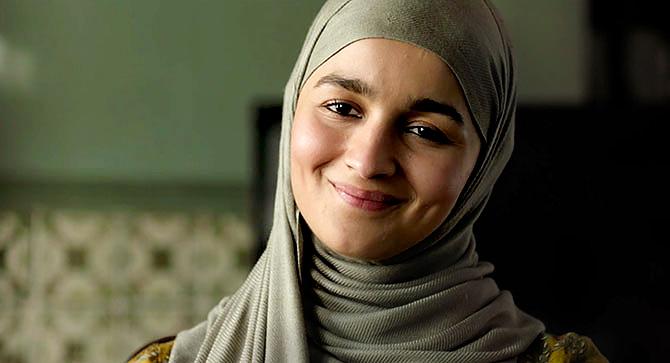 There's a touching line in Gully Boy where Ranveer Singh goes, 'Safeena ke bina meri zindagi aisi ho jayegi jaise bina bachpan ke bada ho gaya.'
Another character dubs her 'tod phod.' Alia Bhatt lives up to both these descriptions.
She's an imp, part fire, part passion rebelling to live and love and be her person in a surrounding that confines, controls and negotiates her agency.
It's made her so fiercely insecure that she'll turn into a beast when threatened.
And Alia plays her full throttle.
Kangana Ranaut, Judgementall Hai Kya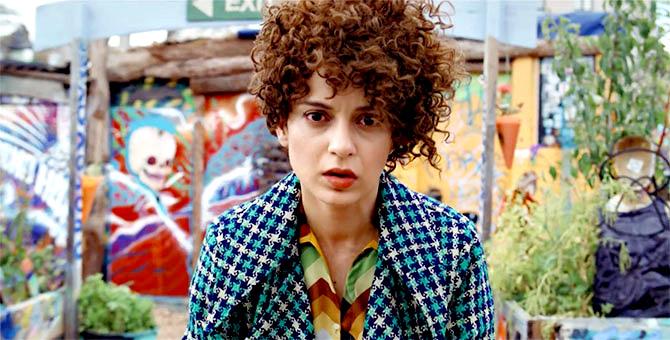 Kangana Ranaut's regal and savage turn in Manikarnika is riveting but her character in Judgementall Hai Kya is decidedly more complicated and twisted.
A good deal of her seemingly unbridled yet precise performance profiles the disputable mental health of a young woman and her various tics in its unusual takedown on patriarchy.
But none of the film's sensory overload fuelled by wildly artistic expression of psychological turmoil and sinister suspense can overpower her extraordinary grasp on the subject of conflict.
Priyanka Chopra, The Sky is Pink
Priyanka Chopra is extraordinarily authentic and moving as the mother of an ailing child and, ultimately, a deceased one in The Sky is Pink.
Without resorting to melodrama or big speech, Chopra creates a headstrong woman who has the means and mindset to cope with crisis but is equally comfortable about expressing her anguish, and if need be, demanding it from others too.
Bhumi Pednekar, Sonchiriya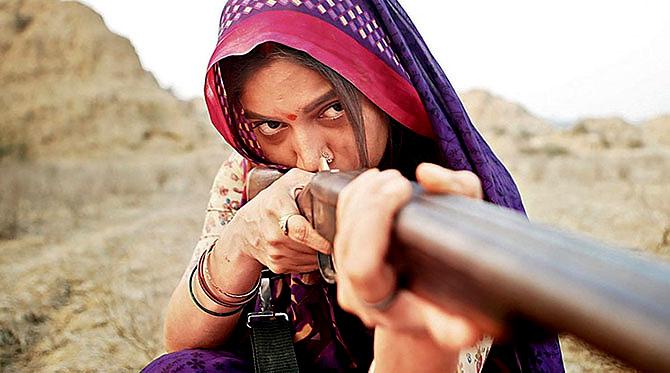 Armed with a girl, ghoongat and gun, Bhumi Pednekar serves a striking introduction befitting the stark mood of Sonchiriya.
Bhumi has an innate goodness about her that wholesomely resonates across the strength and ethicality her character stands for.
Although her three other movies this year -- Saand Ki Aankh, Bala and Pati Patni Aur Woh -- drew criticism for its ageist, racist and sexist properties, there's no disregarding Bhumi is one of the most adventurous leading ladies of her generation.
Saloni Batra, Soni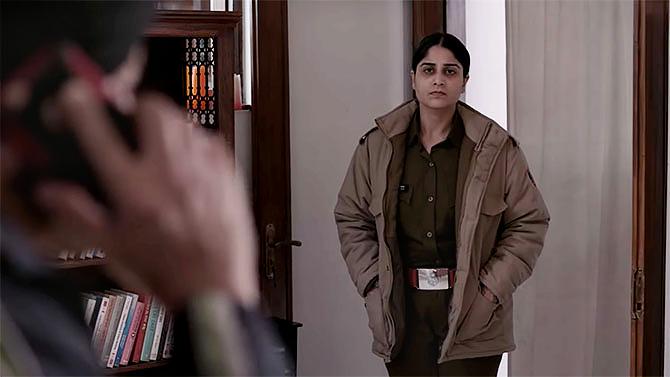 Saloni Batra is so subtle in her shift from cop-in-command at work to family woman blending in conventional domesticity, it's a testament to her talent.
It's this sort of finesse in her mild-mannered portrayal that lets on glimpses of gently growing unrest against the varying degrees of patriarchy pervading her professional and personal dealings.
Geetika Vidya Ohlyan, Soni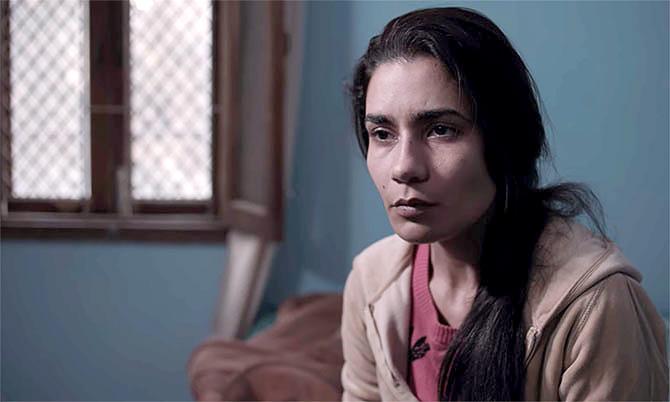 In the same movie, Geetika Vidya Ohlyan's cuts a fuming, active figure as the lady cop unwilling to take misogyny lying down. Even when it does her more harm than good, Soni will not hold back on her desire to thrash the wrongdoer.
There's also a messy divorce to contend with and Ohlyan takes it all in her stride to deliver an honest, hard-hitting act.
Taapsee Pannu, Badla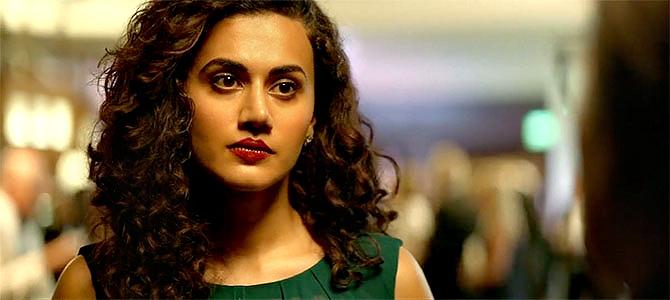 Taapsee Pannu engages in a sneaky game of truth or dare with her lawyer to escape scrutiny and sentence in Badla.
But it's not a performance defined by evasiveness alone, Pannu's off-coloured, irritable impulses gently underscore the workings of an underhand mind as well as the toxic arrogance dictating her actions.
Sanya Malhotra, Photograph
Part of Photograph's success lies in the fragility it acquires in Sanya Malhotra's mysterious take on a girl not quite sure whose life she's leading.
A character so repressed, she has lost her voice while her searching eyes seem to find peace in nothingness or making curious inquiries about people free from the obligations of ambition thrust upon them.
Sanya's measured approach and meaningful melancholy gets that thoroughly.
Vidya Balan, Mission Mangal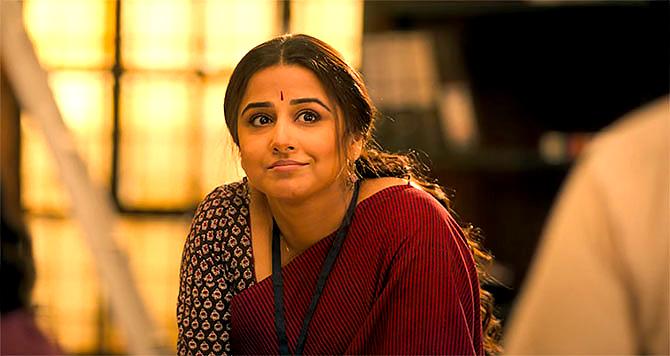 Mission Mangal wouldn't be half as watchable in the absence of Vidya Balan's wonderful multitasking skills.
There's an attractive optimism in how she employs clever tricks in the kitchen or clever kitchen tricks before a scientist panel to make important breakthroughs.
But it's her unfussy responses to her irresponsible husband's expectations and sage advice to her kids that makes her such a treat to watch even when Mission Mangal loses steam.
---
Sukanya Verma is the Principal Movie Reviewer for Rediff.com.
She can be contacted at mailto_sukanyaverma@rediffmail.com
---