When 2020 began, nobody in the wildest dreams imagined it might sound the death knell for cinemas.
Bookended in protests and pandemic, the Hindi film industry suffered huge losses prompted by a prolonged lockdown and strict call for social distancing.
While big screen entertainment took a backseat with all the major movies deferred or premiering on OTT, smaller, smarter fare grabbed the opportunity to shine before a wider audience.
Mediums may change, formats may alter, but one thing remains constant -- audience making their likes and dislikes abundantly clear.
Sukanya Verma presents her best and worst films of 2020.
THE BEST
Serious Men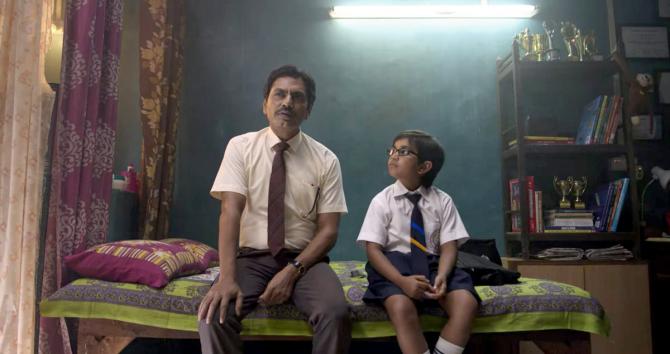 From my review: 'In this riveting adaptation of Manu Joseph's novel of the same name, the author's scathing worldview and wry wit sheds some of its cynicism to embrace Director Sudhir Mishra's empathetic treatment of morally skewed characters.
'What emerges is a captivating and complex portrait of underdog ambition.
'Its satirical overtones, crackling zingers and razor sharp detailing enrich the experience of watching wholesome actors at the top of their game.'
Sir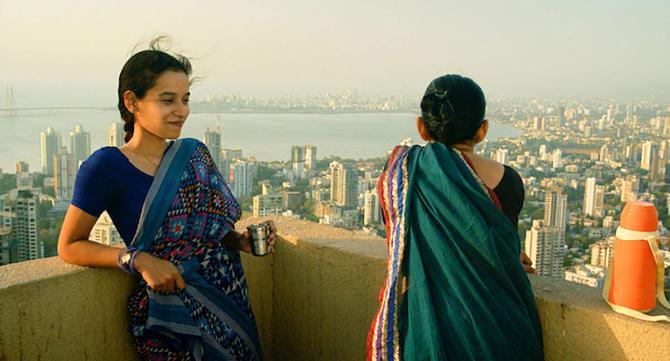 The kind of natural grace and tangibility Rohena Gera's soulful film about class and desire achieves in her directorial debut itself is not just rare, it's nearly extinct.
An unlikely connection and attachment develops between a domestic help harbouring designer dreams and her soft spoken, supportive employer nursing his own wounds.
One doesn't just watch but feels the air of intimacy gradually enveloping around these two as they tread a space that could go horribly wrong under a testy film-maker but culminates into emotions at its purest in Rohena's vision. And then there's Sir's memorable final scene -- a classic.
Thappad
From my review: 'Thappad's outcry is a long-due attempt at course correction.
'Though its elimination is the larger goal, Anubhav Sinha's film, thoughtfully co-written by Mrunmayee Lagoo, is not about domestic violence but the unsettling level of acceptance it enjoys that even civilised folk will offer excuses to overlook and move on.
'Thappad is subdued but doesn't hold back in asserting skewed gender equations and building a case for violence is violence and all its forms must be condemned seriously.'
Raat Akeli Hai
<p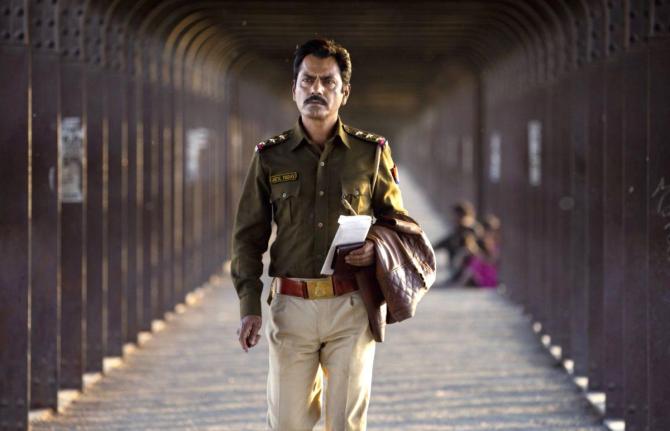 From my review: 'It's like Agatha Christie walked into Roman Polanski's Chinatown conversing in Vishal Bhardwaj with a smattering of Brian De Palma for razzle-dazzle -- the upshot is mesmeric.'
Eeb Allay Ooo!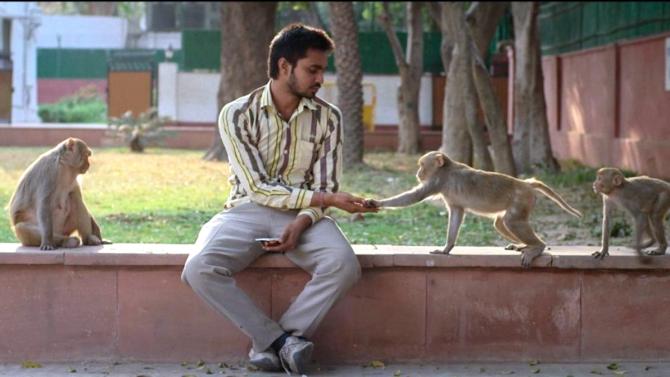 So poignant.
So penetrating.
So 'all around' us. And yet so distinctively told.
The degree of depth and sensitivity demonstrated by Director Prateek Vats in his debut feature film is stuff of auteurs.
Equally commendable are cinematographer Saumyananda Sahi&'s drawing visuals of this social satire. Seek out this gem if you already haven't discovered it.
Gamak Ghar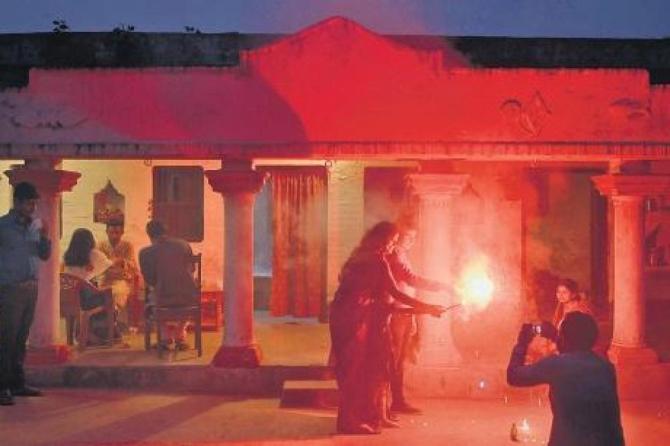 From my review: 'Achal Mishra's debut feature heavily channels Japanese auteur Yasujiro Ozu in its lyrical frames yet retains his own unique voice in the minimalistic melancholy of Gamak Ghar.
'In the absence of traditional plot or characters, the focus remains on a house at three different stages of life where it becomes the subject of a family's celebration, neglect and moving on. The experience is wistful and akin to flipping pages of an old, long-lost album.'
Axone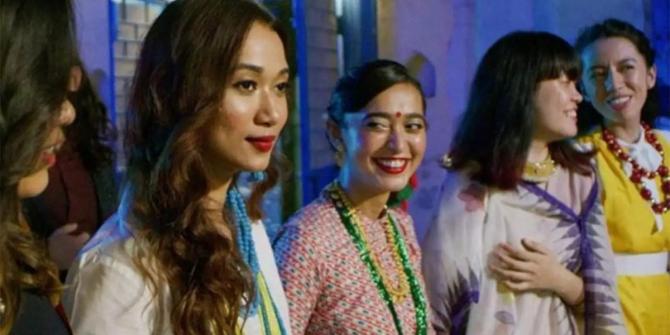 From my review: 'A bunch of friends hailing from various parts of North East India plan to celebrate their friend's wedding by cooking the titular delicacy from Nagaland. Except its overpowering aroma poses a huge problem in their intolerant neighbourhood.
'Axone notes the bias without getting too dramatic or losing focus.
'There's tons of humour and heart in how assuredly Director Nicholas Kharkongor's turns the spotlight on North Eastern identity and culture, its marginalisation as well as its celebrations.'
Chhapaak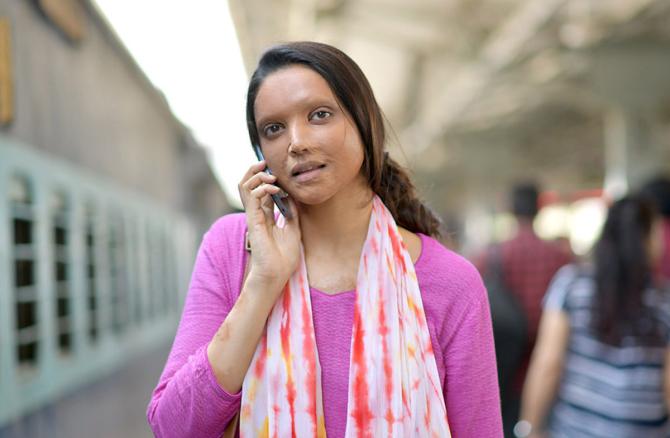 From my review: 'Meghna Gulzar documents Chhapaak's grim reality barefacedly without losing sight of its character's quiet determination to fight the reasons that make such heinous crimes possible in the first place.'
Mee Raqsam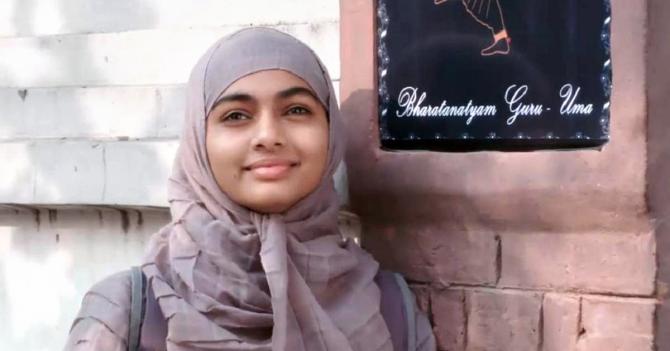 From my review: 'Set in Kaifisaab's hometown Mijwan in Uttar Pradesh's Azamgarh district, written and directed by son Baba Azmi and presented by daughter Shabana Azmi, Mee Raqsam honours his secularism and spirit through the mild-mannered rebellion of a father encouraging his daughter's artistic pursuits at the risk of evoking the ire of the conservatives in his community or confront the prejudices of Islamophobes.'
THE WORST
Sadak 2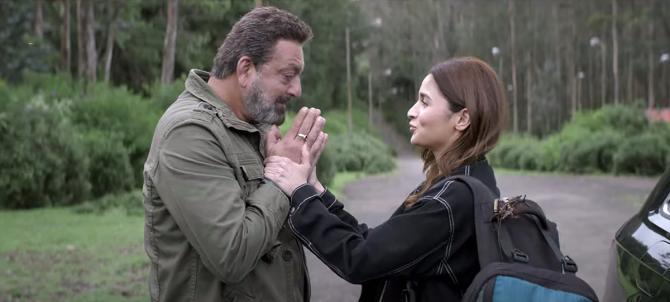 From my review: 'Sadak belonged to another decade.
'But Sadak 2, which marks Mahesh Bhatt's return in the director's chair, belongs to another era. Its pitiable attempts to cash in on the nostalgia of the original only highlight its numerous inadequacies and Mahesh Bhatt's exhausted mojo.'
Coolie No 1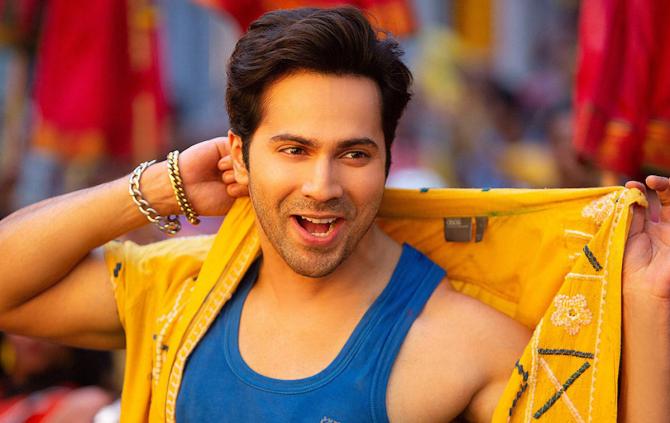 I was traveling the day this monstrosity dropped and didn't review it. When I did watch it, I wished I could have stayed on in that plane forever.
Let's just say, it's a misleading title.
They should have called it Number 2. Just Number 2. Also reason number 6789 why most remakes are a bad, Bad, BAD idea.
Khaali Peeli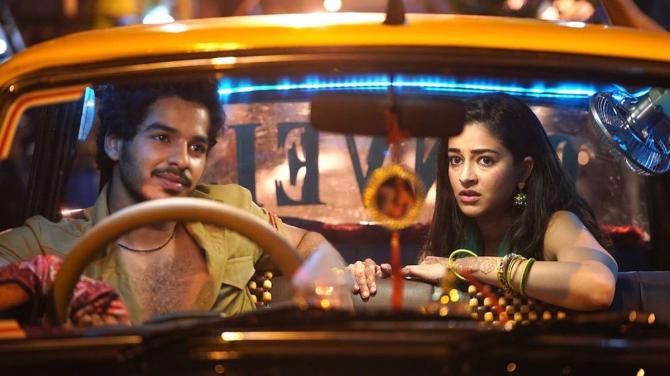 From my review: 'It's the sort of baloney that recycles every done-to-death stereotype of the masala genre in the most lacklustre manner, be it the clichéd firing of bullet by the baddie, camera focusing on shocked expressions of the leads while third party intervention ensures all's well that ends well or how the hero and heroine always find a costume friendly revelry as refuge to escape the villain's sidekicks.
'These tricks are so outdated, it's embarrassing to watch unless it's a clever parody.'
Durgamati

From my review: 'A woman charged with murdering her beau is detained inside an ancient, eerie building, rumoured to be inhabited by the spirit of a violent queen, and the psychiatrist sent to investigate inquiries, 'Is she going through some kind of trauma?' Durgamati's idiocy knows no bounds.
And blabbering 'kakorrhaphiophobia' or tossing in a tongue-on-fire tantrik only makes it worse.'
Baaghi 3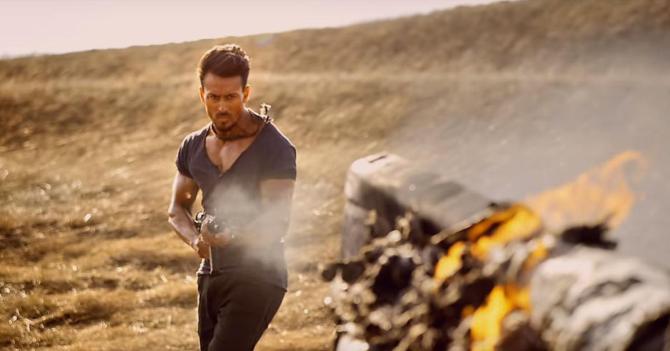 From my review; 'Baaghi 3 is a senseless beast of a movie that solely exists to rupture the screen in images of broken, blasting, blaring men or machines flying mid-air and slow motion.
'Nothing is what it seems in this farce that neglects the basic details while passing off Serbia as Syria, Jaipur as Agra and Turkish tea as kahwa.