Every year has its ups and downs.
But pandemic-ridden 2020 was so hopeless and horrid, many would like to erase it altogether from the calendar if not memory.
Bollywood couldn't escape its wrath either.
Sukanya Verma brings us everything we learned in this notorious year.
Bollywood is aatmanirbhar!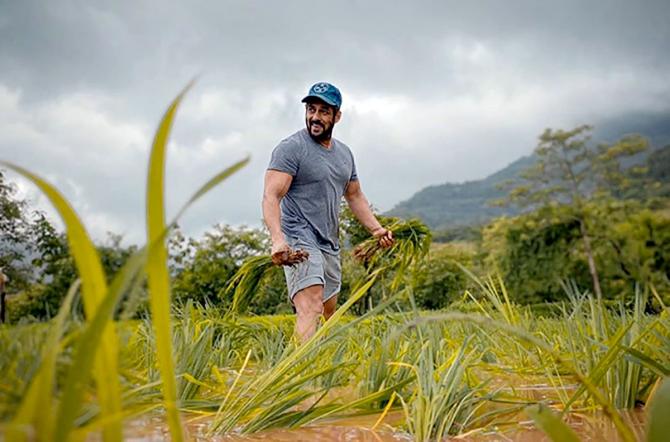 Alia Bhatt baked gluten free banana bread, Katrina Kaif did jhadoo, Kartik Aaryan washed bartan, Saif Ali Khan potted plants, Madhuri Dixit shared her special sabudana khichdi recipe, Salman Khan took to farming, Janhvi Kapoor honed her painting skills, Bollywood's ever prolific Instagram accounts made sure the world sees how to stay home and stay safe.
Heaven is hungry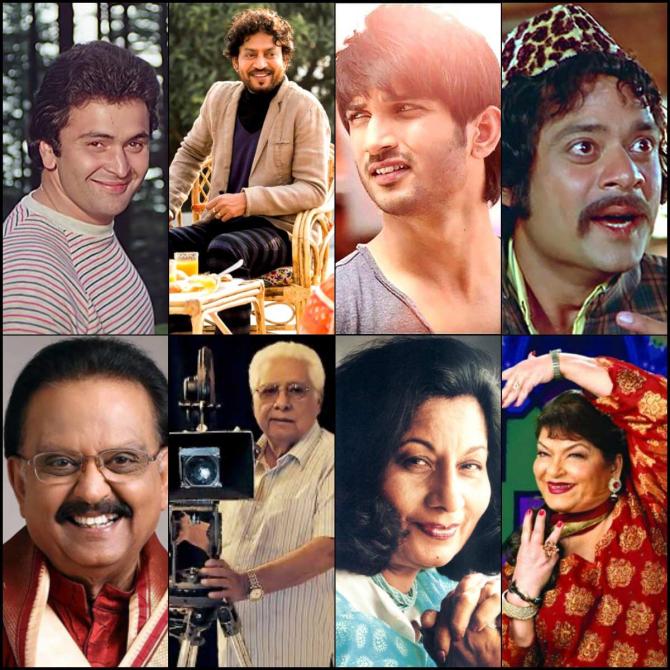 ...hungry for all our beloved stars in the world of entertainment.
In 2020, showbiz took a huge hit with the loss of legends like Basu Chatterjee, Soumitra Chatterjee, Sean Connery, Ennio Morricone, Rishi Kapoor, Jagdeep, Bhanu Athaiya, Saroj Khan, S P Balasubramanium, Irrfan, Yogesh, Rahat Indori, Nimmi and Kumkum as well as the ones gone too soon Sushant Singh Rajput, Chadwick Boseman, Nishikant Kamat, Wajid Khan to name a few.
Helpline Sonu Sood
He may play the baddie on screen ,but Sonu Sood is a real do-gooder in real life.
Everybody had a lump in the throat watching a huge crowd of migrants walking on foot but Sonu did more than feel sorry when he famously stated 'Paidal kyon jaoge, dost?'
Helping the migrants return to their villages was an uphill task, yet the actor personally arranged for buses and food.
One tragedy, zillion tamashas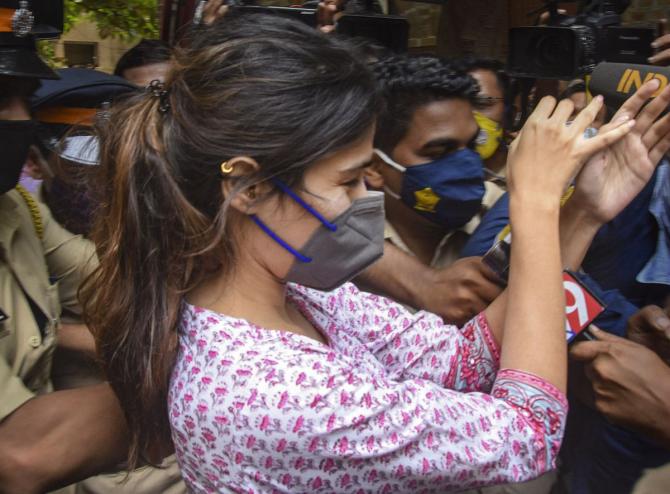 Activism can turn ugly and give rise to nasty opportunism and unprecedented voyeurism as one witnessed after Sushant Singh Rajput was discovered dead in his apartment.
Every single aspect of his passing -- his health, wealth, personal life, professional struggle, romantic relationships, domestic help, phone, e-mails hometown's local politicians, industry's callous attitude, volatile fans, reckless media, legal and criminal investigations, opinionated colleagues (some who don't even remember if they met him or not) and public curiosity snowballed into a godawful mess showing complete lack of respect for the deceased and witch-hunt of the woman he dated.
Bobby Deol is back!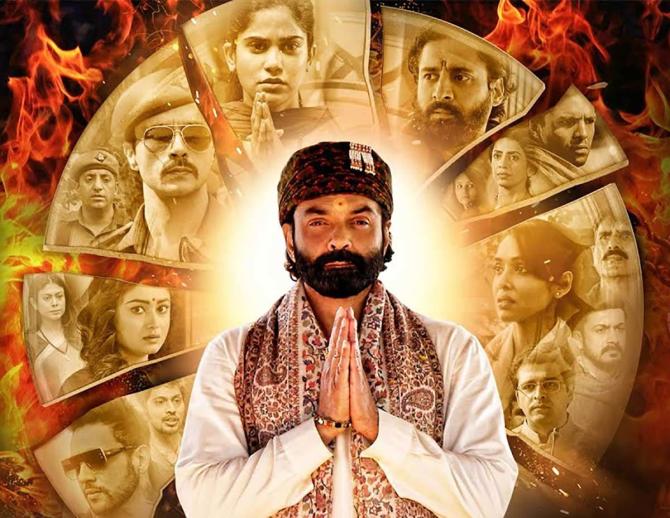 Industries collapsed, businesses suffered, people lost jobs, blockbusters postponed releases indefinitely, shoots got cancelled, theatres shut down.
In this bleak scenario, Bobby Deol made everyone sit back and take notice in back-to-back projects with his portrayal of a cop and conman in Class of 83 and Ashram respectively.
Kangana, Corona, unstoppable force, immovable object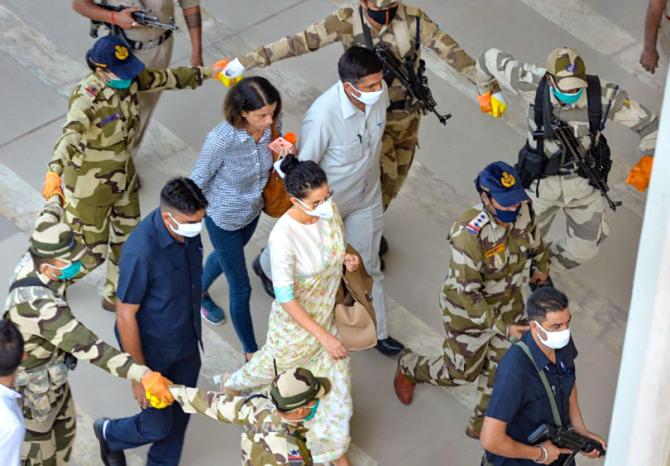 Khub ladi mardani woh toh Rajouri Garden wali Rani thi.
Giving Corona stiff competition, the National Awards, Padma Shri and Y-plus protection-recipient Kangana Ranaut stayed in news all through the year with her barrage of flaming tweets over the demolition of her office, justice for Sushant Singh Rajput, support for Arnab Goswami while badmouthing the leaders of Shiv Sena and city of Mumbai, quarrelling with Diljit Dosanjh over the farmers' agitation, aiming salvos at the 'Bollywood mafia' (basically anyone in Karan Johar's radar) and, of course, her all-time favourite topic -- Hrithik Roshan.
Somebody needs to come out with a vaccine for this too, pronto.
Aur Punjabi mein kehte hain... teri toh!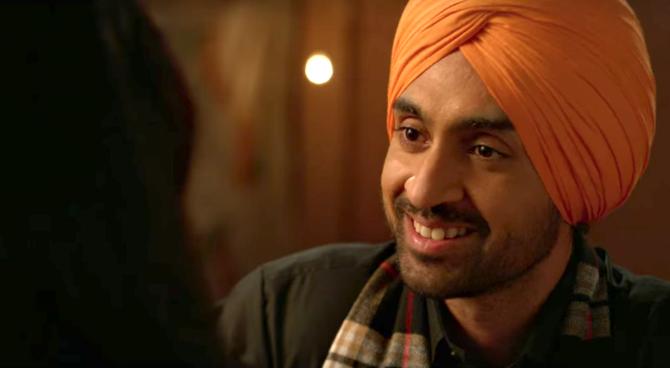 Diljit Dosanjh's Twitter spat that began with Kangana Ranaut's disparaging remarks about Shaheen Bagh protester Bilkis Bano and Punjab farmers protest all rolled into one is more entertaining than enraging.
The actor's hilarious, heavy-duty Punjabi rejoinders had Twitterati rushing for translation while he fired on all cylinders, besting the Panga actress, fair and square.
Exit Aamchi Mumbai. Enter Apna Maldives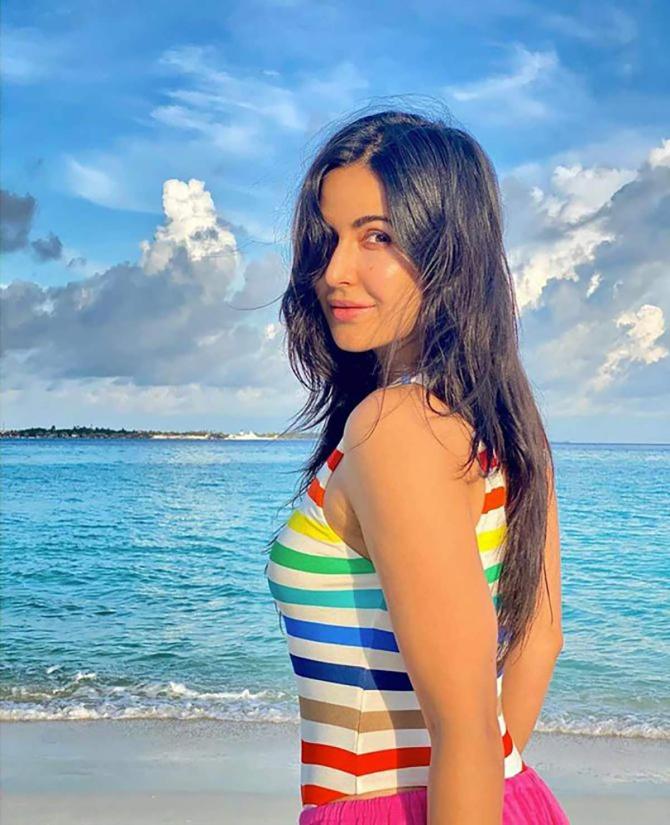 Who needs vaccine when you have the Maldives?
Looks like the island is untouched by the COVID-19 onslaught what with anyone and everyone of Bollywood moving bag and baggage to the postcard perfect destination.
Mard Ko Dard Nahi Hota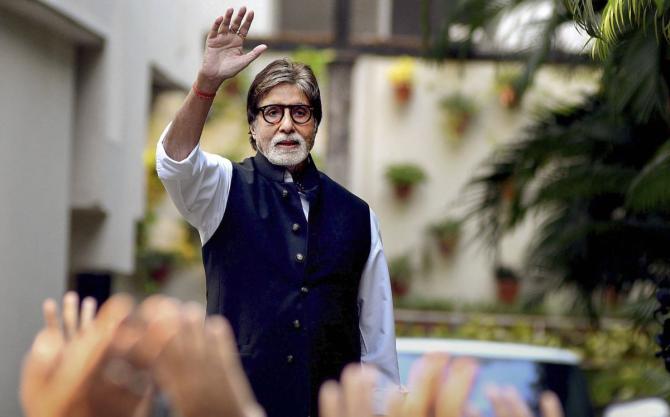 As one of the first prominent Bollywood celebrities to contract COVID-19, Amitabh Bachchan's restrained, responsible handling of the situation helped in normalising the initial panic and stigma surrounding the virus.
As soon as he received the report, the 78-year-old actor straightaway announced it on his Twitter account in a no-fuss manner even though his entire family got tested, and all but wife Jaya and daughter Shweta turned positive.
But when a troll upset him with a sick comment, the erstwhile angry young man was uncharacteristically punishing and wrote on his blog, 'thok do saale ko'.
Rasode mein kaun tha?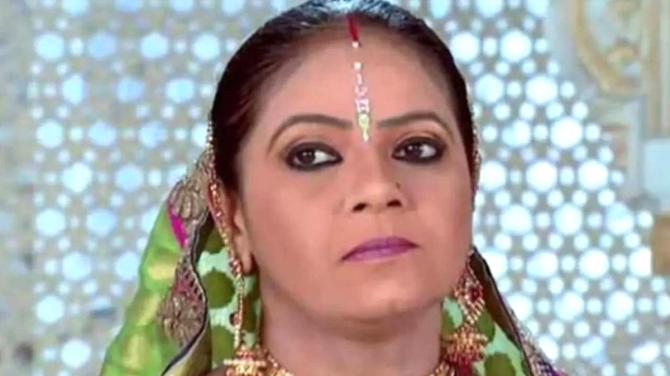 It doesn't matter if you've never even heard of a TV serial called Saath Nibhana Saathiya let alone its characters Gopi Bahu, Rashi or their tyrant mother-in-law Kokilaben.
But the news of latter demanding to know Rasode mein kaun tha reached even those living under the rock.
All thanks to the hilarious memes following Yashraj Mukhate's viral YouTube video lampooning the same received more than 60 million hits.
Coronial babies!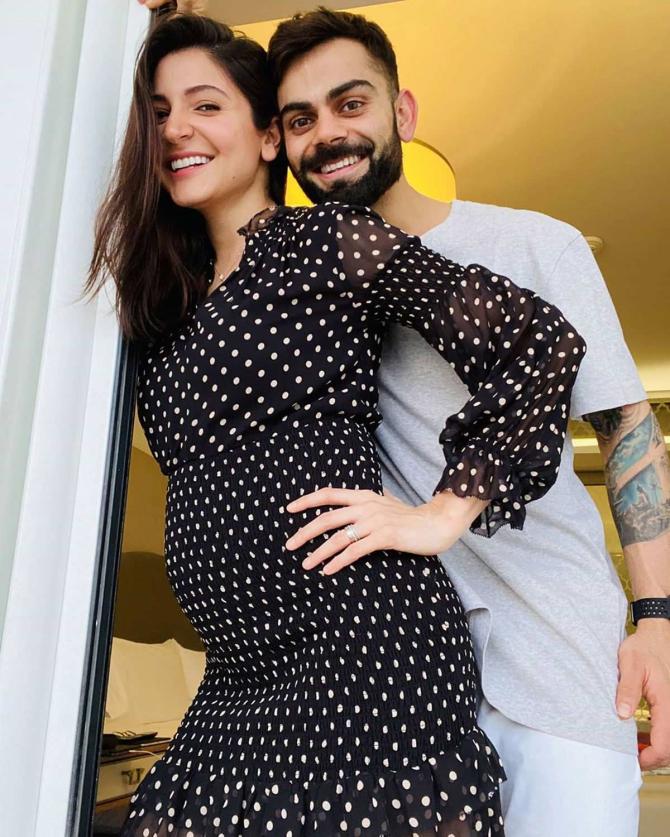 You must have heard of celebrity babies, test tube babies, Y2K babies, but Coronial babies, alluding to babies conceived and born during the ongoing pandemic, is imagination running riot to an altogether bizarre level.
After showing Bollywood the path for destination weddings, Anushka Sharma and Virat Kohli are ready to welcome their coronial in January, as is Kareena who is due to deliver her second child with Saif Ali Khan in March.
The power of Gauri Khan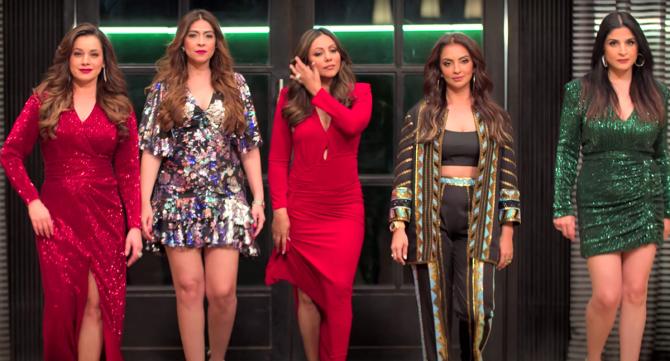 Ten full episodes dedicated in highlighting the clout and might of Shah Rukh Khan's better half culminating in a fawning finale of a series where the only thing that has any semblance to our lowly mortal lives is a mosquito repellant device.