Film festivals don't just applaud art, but also cultivate a discerning viewer.
When the Mumbai Film Festival kicked off in 1997, its goal was to showcase 'good, social, family-oriented films.'
But the festival's determination -- spearheaded by festival Director Anupama Chopra and Artistic Director Smriti Kiran -- to evolve beyond confining objectives offers exposure to exciting facets of world cinema as well as provide a fitting platform for homegrown indie film-makers.
The huge crowd of cinephiles flocking to screens in MAMI's 21st edition is ample proof of the its resounding success.
Every year I look forward to taking a break from Bollywood's monotony and burble to surround myself by cinema at its most audacious and relentless, says Sukanya Verma as she lists the movies she grabbed this year.
Axone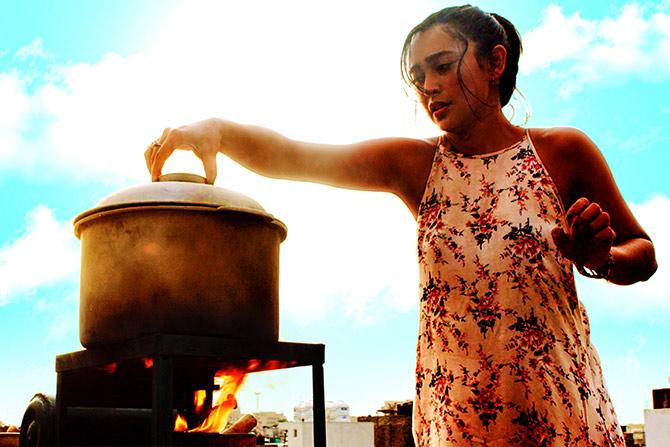 A bunch of friends hailing from various parts of North East India plan to celebrate their friend's wedding by cooking the titular delicacy from Nagaland.
Except its overpowering aroma poses a huge problem in their intolerant neighbourhood.
Axone notes the bias without getting too dramatic or losing focus.
There's tons of humour and heart in how assuredly Director Nicholas Kharkongor's turns the spotlight on North Eastern identity and culture, its marginalisation as well as its celebrations.
Ad Astra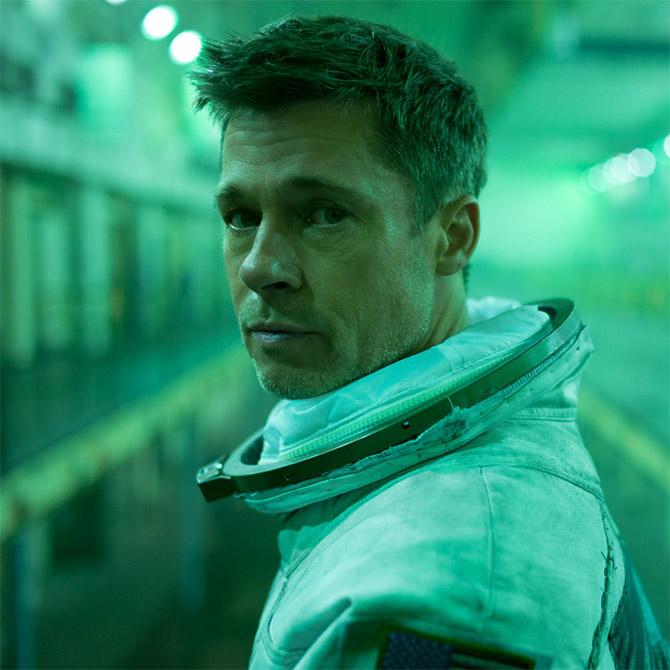 The quietness of James Gray's exploration into the deep void between a monomaniacal father and his impassive son, where one embarks on a languorous space journey to find another could easily be mistaken for emptiness.
But there's wisdom and life-affirming lessons at the end of his personal, meditative journey.
The gentle pace and emotional disconnect keep afloat in Brad Pitt's impeccably inward delivery.
There's intense realisation in his portrayal.
The artistry is equally commendable around the visuals given the onslaught of space movies in the market.
Though Ad Astra's aloof reserve is symbolic of the nothingness Pitt experiences, the lacklustre confrontation it leads to is disappointing.
Cargo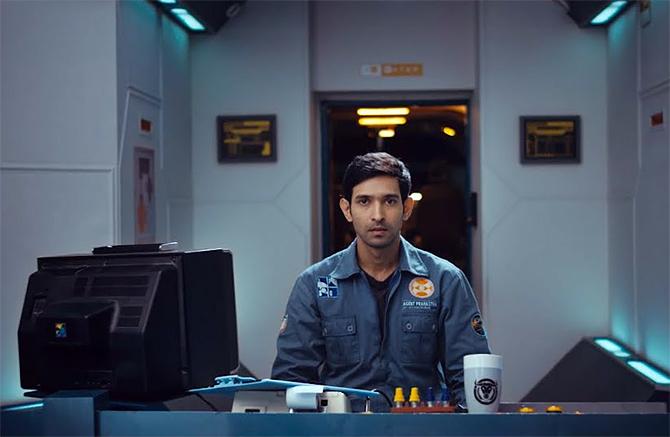 Cargo has a wacky concept of a recluse astronaut and his rookie assistant, in charge of a spaceship cargo that brings Earth's freshly demised folks on board for Post Death Transition Services.
Arati Kadav tosses in some ambitious, far-fetched ideas about life and death, man and demons in her sci-fi-meets-mythology take on loneliness and existentialism.
While Cargo benefits from its novel imagination as well as Vikrant Massey and Shweta Tripathi's compelling presence, it never fully comes together.
In the absence of a cohesive plot, a monotony sets in and turns its inert action into a dull exercise.
Moothon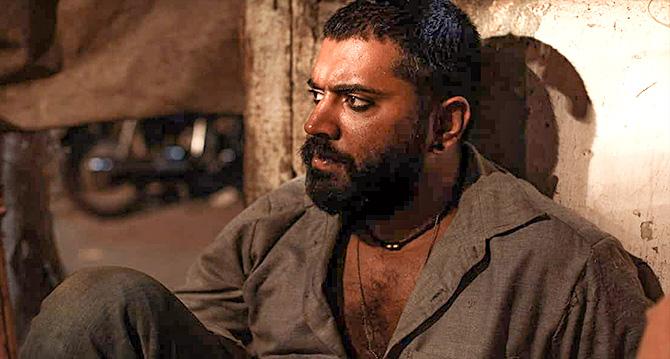 Geetu Mohandas fluctuates between serene and sensational in the striking visuals of Moothon.
A young boy from Lakshwadeep comes looking for his sibling in Mumbai's dark underbelly.
In a Salaam Bombay-reminiscent turn of events, the city of dreams turns out to be a city of horrors as he has one horrible experience after another.
Among his many nasty encounters is one with a beastly goon.
The latter's backstory comes alive in Nivin Pauly's breathtaking delivery and provides this Malayalam-Hindi drama its soul and suffering.
Moothon is gruesome and gentle, but also predictable and bloated.
Ram Prasad Ki Tehrvi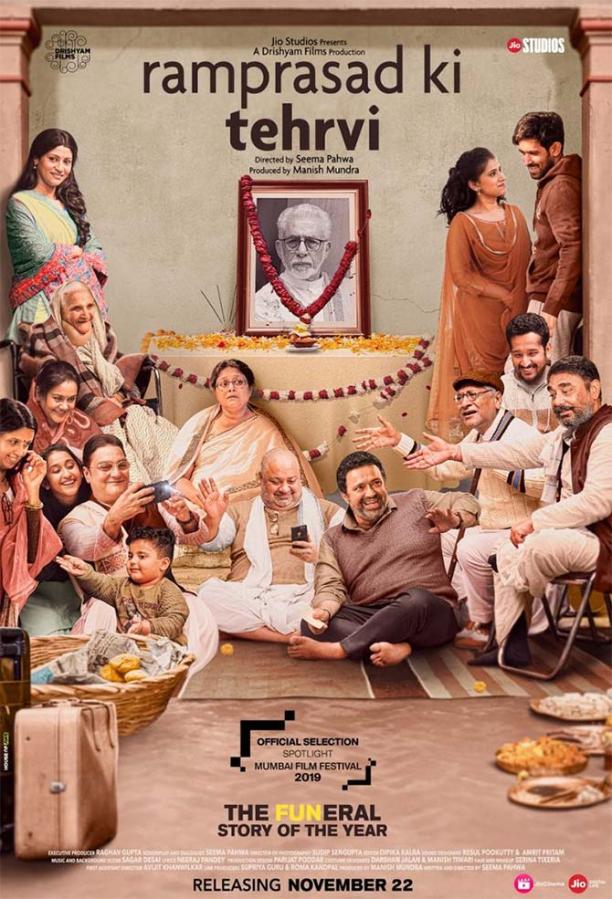 Seema Pahwa treats the death of a patriarch in a big fat Indian family of Lucknow with razor sharp wit and genuine sentiment in the wonderfully authentic world and superbly acted ensemble of Ram Prasad Ki Tehrvi.
Always a force to reckon with before the camera, she's equally assured behind it.
Here's a film-maker to watch out for.
The Lighthouse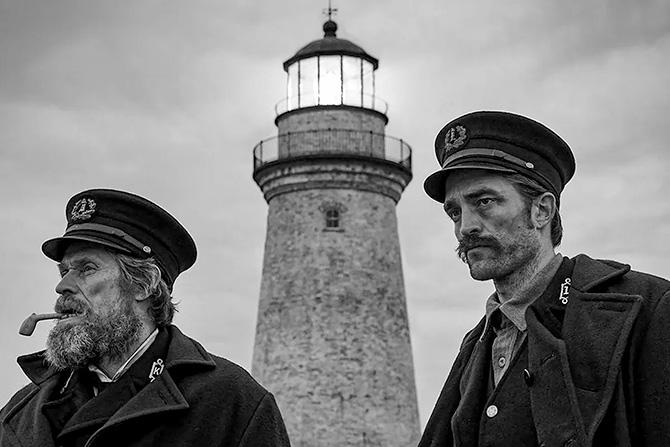 Shot at 4:3 ratio in black and white, Robert Eggers's The Lighthouse is all kinds of hysterical, hallucinatory and headstrong.
A pair of wickies -- a tempestuous veteran and a determined underling -- arrive at a remote lighthouse for its upkeep and lose their minds.
Seductive even when wildly cryptic, it's a work of unprecedented audacity propelled by the talent of its leading men.
Willem Dafoe is deliciously delirious while Robert Pattinson continues his adventurous onscreen streak in yet another edgy turn.
Pain and Glory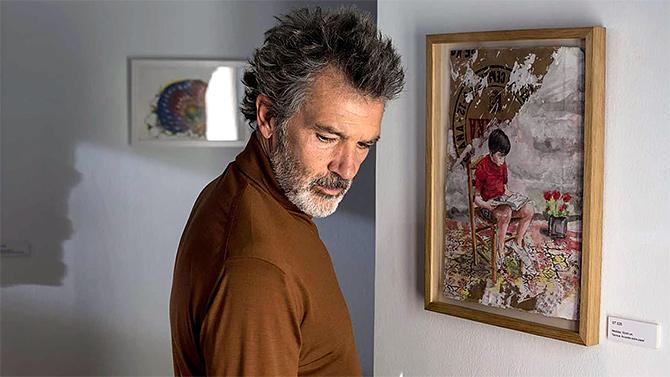 There's something calming, nearly therapeutic about the nostalgia that imprints Pedro Almodovar's semi-autobiographical Pain and Glory.
Pain, inward or tangible, and the predicament of art and artist serve as challenge and epiphany in this story of self-reconciliation, brought to life in Antonio Banderas's sublime portrayal.
Aamis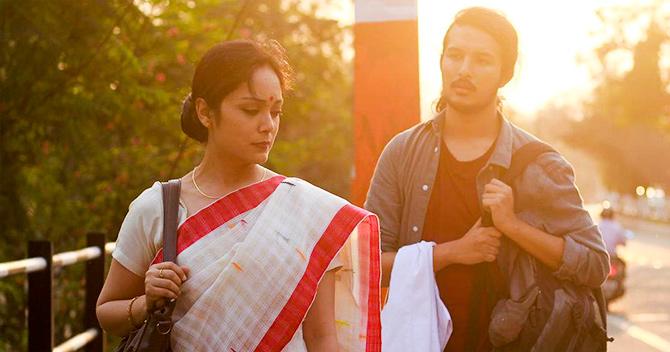 Culinary pleasures take a cannibalistic turn when a married woman and her young pursuer's passions venture beyond the standard crime of adultery across the crazy brilliance of Aamis.
Truly incredible how the most revolting, wicked ideas acquire grace under film-maker Bhaskar Hazarika's masterful aesthetics as well as shrewd take on suppressed sexual tension.
I Lost My Body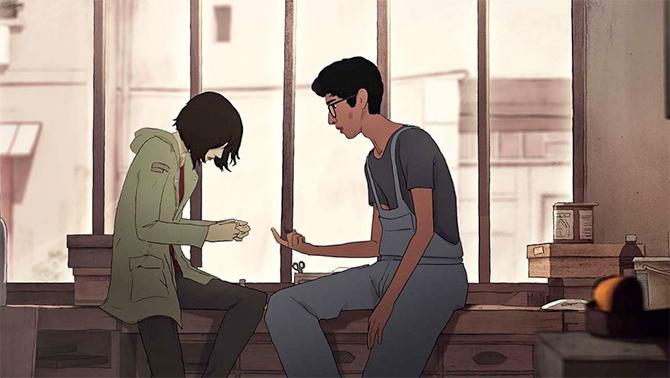 Animation is a poetic medium.
It injects life into the mundane and even the dreadful seem divine.
Boosted by a riveting soundtrack and ingenious animation, the award-winning French feature by Jeremy Claplin is a deeply meaningful journey of a severed hand's efforts to reunite with its owner.
Gamak Ghar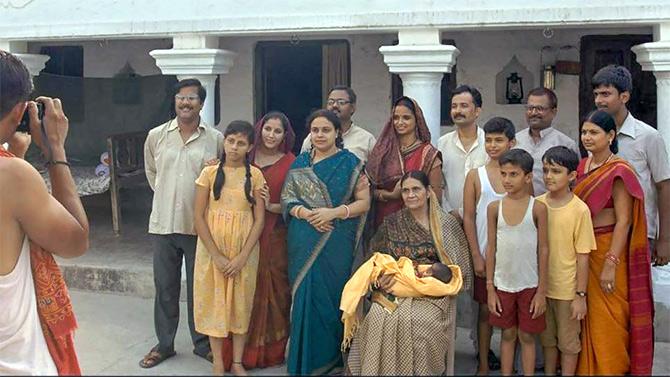 Achal Mishra's debut feature heavily channels Japanese auteur Yasujiro Ozu in its lyrical frames yet retains his own unique voice in the minimalistic melancholy of Gamak Ghar.
In the absence of traditional plot or characters, the focus remains on a house at three different stages of life where it becomes the subject of a family's celebration, neglect and moving on.
The experience is wistful and akin to flipping pages of an old, long-lost album.
System Crasher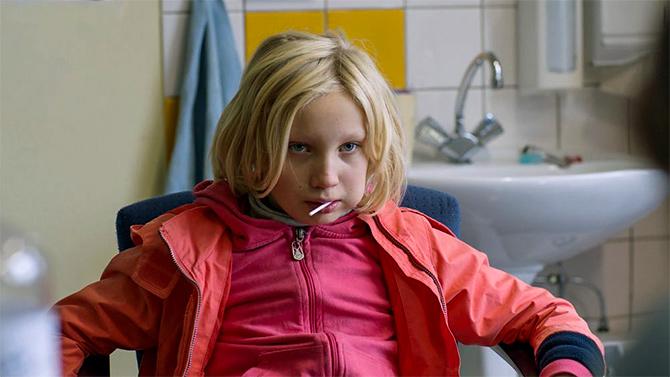 System Crasher dwells into the sad yet inevitable story of an unstable nine year old abandoned by her mother, even as the kid grows increasingly difficult for the child protection services responsible for her well being.
Problem child is not a novel territory.
But Helena Zengel's explosive volatility makes it impossible to look away.
Les Miserables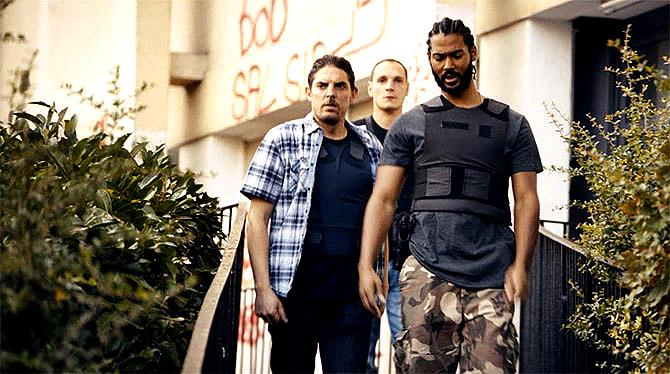 My favourite from this year's MAMI viewings is the hard-hitting film, Les Miserables.
It lingers on in the mind long after you've left the theatre.
Lady Ly's scathing commentary on police brutality around a rough Paris neighbourhood is thought-provoking in its ethics (and lack of it), rage, revenge, humanity and hope.
The Truth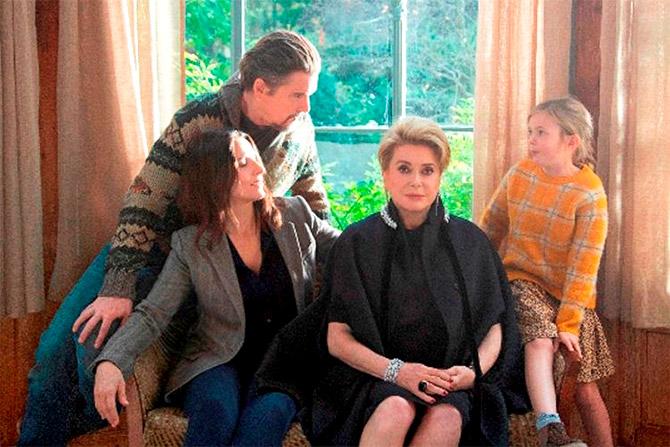 The Truth may not have the fragility and intricacy typical of a Hirokazu Kore-eda creation but the film-maker's stab at non-Japanese milieu is anything but insignificant.
A classic mother-daughter estrangement premise is elevated by the witty banter and scintillating camaraderie between French icons Catherine Deneuve and Juliette Binoche.
Bacurau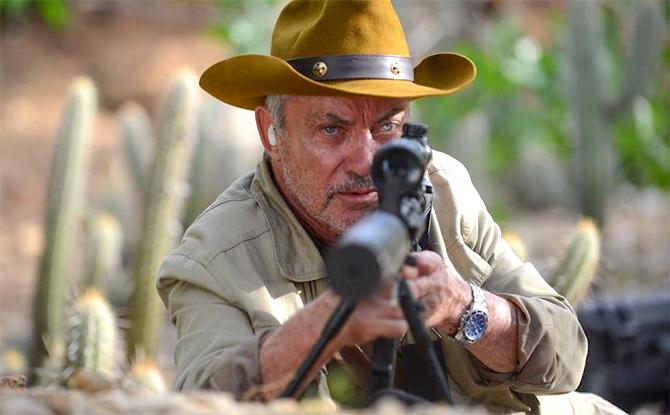 What starts out as a simple funeral develops into a bloody standoff between tormented locals of Bacurau and barbarous American tourists.
Bacurau is a crazy little violent gem that is enjoyable even if you aren't well-versed in Brazilian politics.
Saand Ki Aankh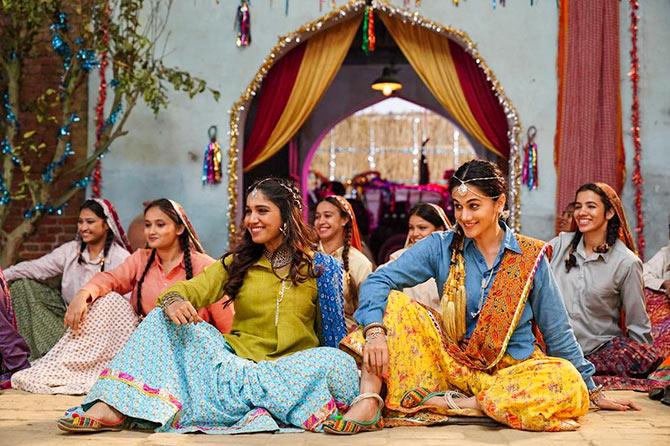 There's a winner in the premise considering how rare it is for women, let alone geriatric ones, to take forefront.
But it's not the first time a young actor has played a much older character.
Meena Kumari did a rather swell job in Mere Apne.
And there's no lack of trying from two of our most promising actresses -- Taapsee Pannu and Bhumi Pednekar -- either.
They make visible effort to stand out as shooter dadis.
But that's the problem.
Everything about Saand Ki Aankh's crowd-pleaser ways feels laboured, synthetic and superficial, be it the in-your-face empowerment, overcooked misogyny or by-the-numbers triumph of underdog spirit.