It was a turbulent time for everybody as COVID-19's second wave left every single individual affected one way or the other. And though entertainment was the last thing on most minds, a distraction was necessary to heal and move on.
A year marked by more lows than highs for Hindi cinema, Sukanya Verma offers a recap of the best and worst in 2021.
The Best of 2021
'83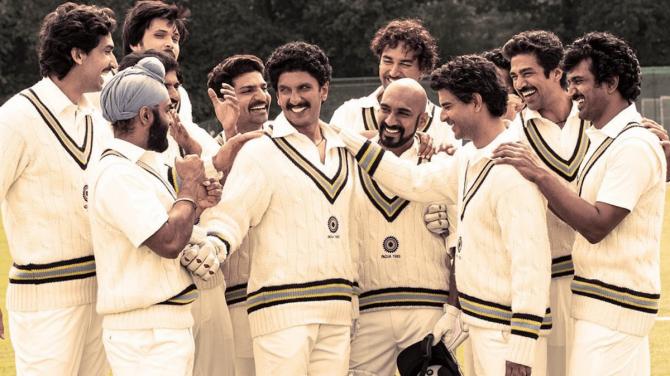 From the review: Kabir Khan's '83 is an ode to a game changing chapter of Indian cricket history, pitch-perfect partnerships between openers and tail enders, knowing your mate's strengths as well as your own, the everlasting tradition of superstitions and sledging and seizing that one moment that defines the rest of your life.
Sherni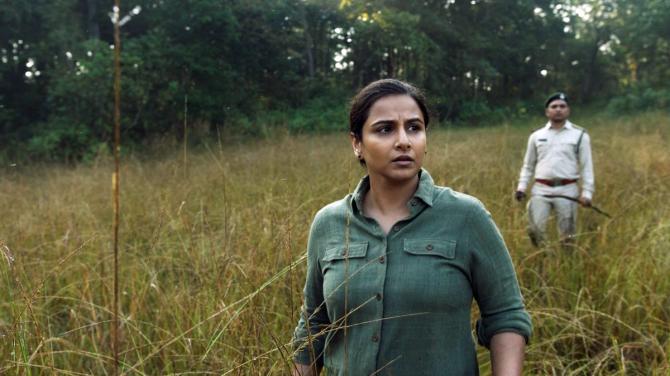 From the review: Whether caused by creature or contagion, authority's lack of empathy and callous schemes evoking angry responses from those at the receiving end of these decisions is a persistent sentiment in society.
Sherni shrewdly studies this imbalance and makes keen observations on the state of wildlife conservation at the hands of Indian bureaucracy. But at the heart of its man versus nature theme is a strong woman suffering fools.
Geeli Pucchi, Ajeeb Daastaans
I didn't review this Netflix anthology, but Neeraj Ghaywan's Geeli Pucchi is film-making at its most masterly and meaningful. His exploration of female friendships through the prism of caste, class and sexuality is a sharp, layered glimpse into a space our movies seldom dare to venture.
But the beauty of Ghaywan's direction is how organically he brings forth human impulses and condemns the deep rot of a discriminating society without turning it into a screaming statement.
Hungama Kyun Hai Barpa, Ray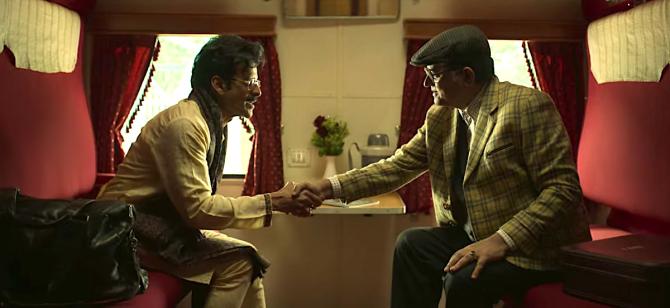 From my review: Abhishek Chaubey's whimsical adaptation of Barin Bhowmick's Ailment is a clear winner of this anthology and truest to Ray's soul. Chaubey's quirky humour, love for lyricism and comfort around Urdu speaking characters is unmistakable as is his ingenuity.
Meel Patthar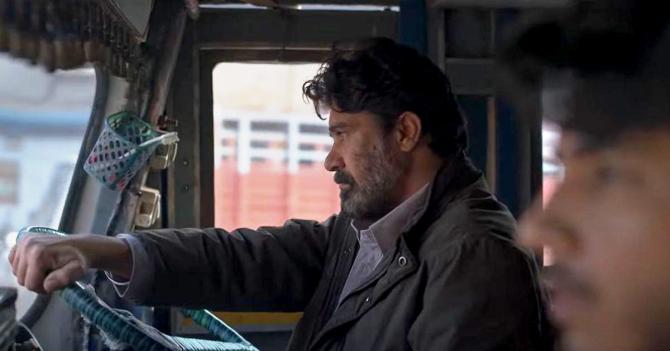 Ivan Ayr holds a degree in subdued. Meel Patthar captures the bleak existence of the working class and a wanderer by occupation, if not choice, through lyrically composed scenes of disquiet and deep damage. Ayr's trademark meditative tone and stark atmosphere underlines the film's profound melancholy.
Sardar Udham
Shoojit Sircar's brooding, muted take on long harboured revenge, an individual's revolution through physical and psychological torture as it treads a horrific chapter of India's history and fight for independence from the British Raj without resorting to jingoism or chest thumping antics.
A stirring performance by Vicky Kaushal as the face and soul of this revolt and a hyper violent, haunting climax stay with you long after Sardar Udham's devastating impact.
Ramprasad Ki Tehrvi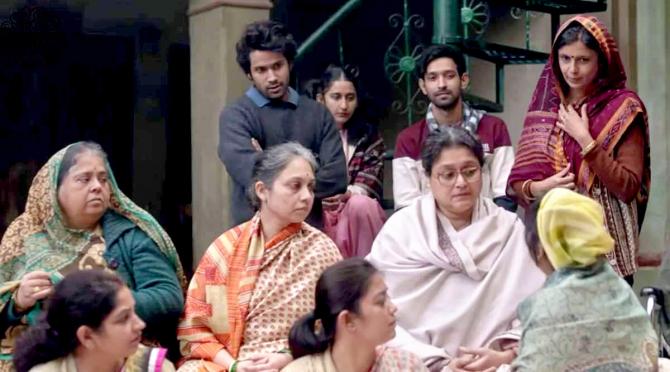 From the review: Seema Pahwa treats the death of a patriarch in a big fat Indian family of Lucknow with razor sharp wit and genuine sentiment in the wonderfully authentic world and superbly acted ensemble of Ram Prasad Ki Tehrvi.
Always a force to reckon with before the camera, she's equally assured behind it. Here's a film-maker to watch out for.
Pagglait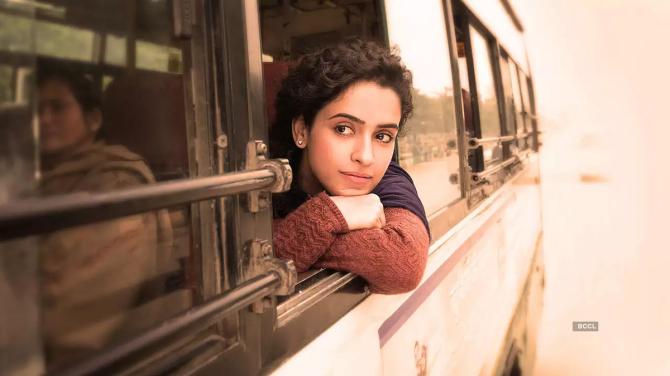 From the review: In Pagglait, Writer and Director Umesh Bisht's witty, moving and mild-mannered movie about self-realisation, the end of one journey becomes the beginning of another against the backdrop of a family's disquiet and disputes.
Shershaah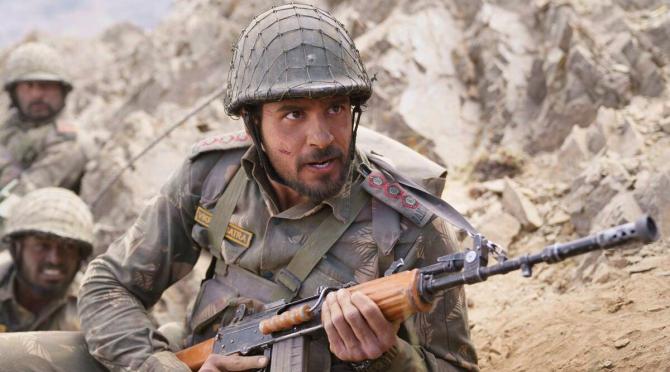 From the review: Though it's a biopic, Director Vishnu Vardhan is always conscious of Captain Vikram Batra's larger-than-life figure and well-documented popularity.
Exerting this knowledge strangely benefits Shershaah and solidifies Batra's swashbuckling imagery, somebody who could turn a cola slogan into a life motto -- 'Yeh Dil Maange More', somebody who would be portrayed by a Bollywood hero merely five years after he took a bullet in battle.
The Worst of 2021
Antim: The Final Truth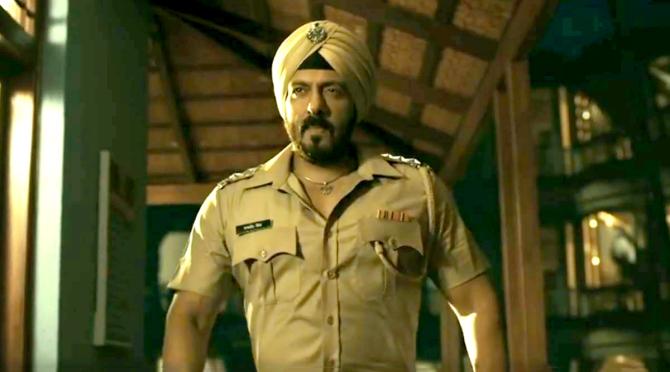 From my review: Mahesh Manjerekar's wannabe Vaastav posturing as a remake of the Marathi film Mulshi Pattern is the kind of hackneyed shlock where you can predict exactly what is transpiring on screen while your face remains buried in a phone.
Some movies are designed to pay no attention to and Salman Khan's latest screams trash.
Radhe: Your Most Wanted Bhai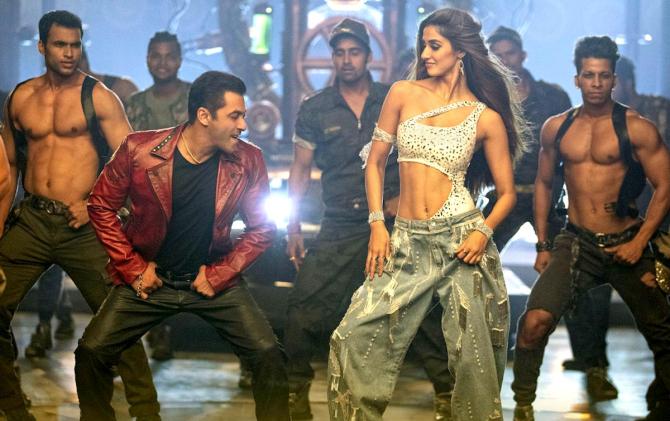 From my review: Prabhudeva's factory style film-making turns the South Korean crime drama The Outlaws, of which Radhe is a remake, over its head and the upshot is a script botched up so badly it is entirely unrecognisable.
What is originally about warring gangs and lawful intervention is dumbed down to a silly cop and crook game between creepy overgrown punks and middle-aged cops asserting their libido against the backdrop of a now-you-see-it-now-you-don't drugs problem.
Bhuj: The Pride of India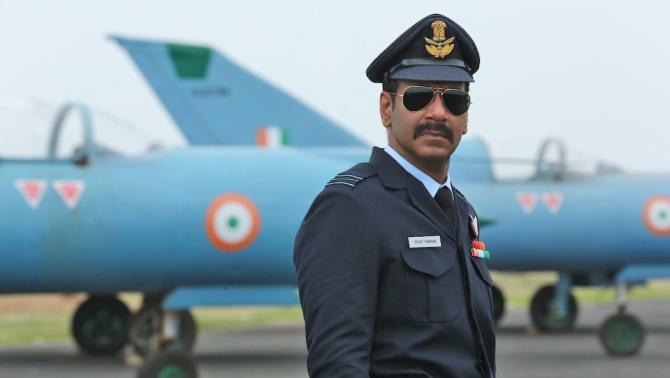 From my review: Paper planes fly with more conviction than the fleet of VFX generated aircrafts gliding, bombing and crashing mindlessly in and out of the frame in Bhuj: The Pride of India. It's like Pearl Harbour on a dollar store budget.
Ajay Devgn's latest contribution to hollow patriotism is inspired by true events from the 1971 War when 300 women of a nearby village gathered to mend relentlessly demolished airstrips at Bhuj. The actual story has a magical Shoemaker and the Elves quality to it, but Director Abhishek Dudhaiya's sole aim is to bombard the screen with identical looking explosions and Devgn strutting in slow motion.
Roohi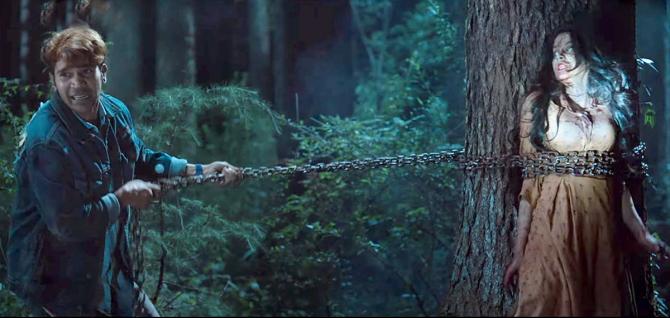 From my review: As a self-confessed scaredy-cat, I have to say I was dreadfully exhausted by the end and noting the sloppy visual effects and continuity glitches in Janhvi's ghostly makeup.
The Girl on the Train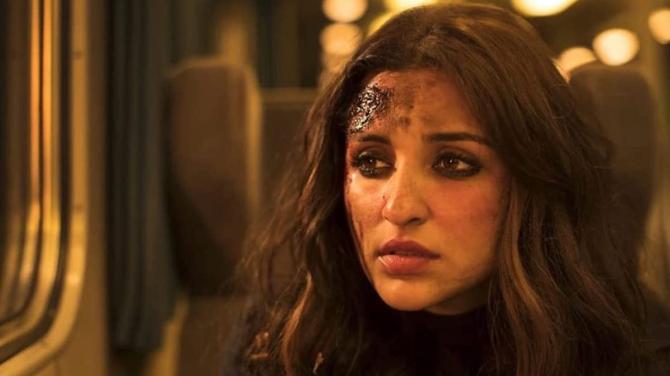 From my review: Instead of a sly thriller saying something pertinent about gaslighting, The Girl on the Train is a drudging cat and mouse between implausible victims and manufactured offenders.
The Big Bull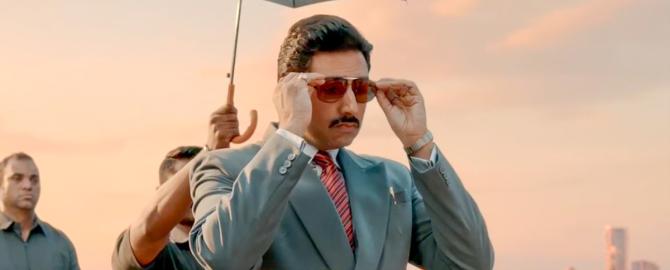 From my review: It's agonising to sit through a pseudo biopic's jumbled chronology that only toots its own horn and offers zero insight or accountability.
Sardar Ka Grandson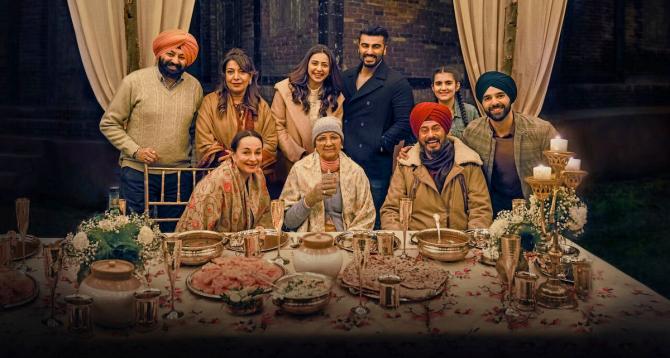 From my review: The puerile new offering from Bollywood wants us to believe moving a house from Lahore to Amritsar, like literally, is as simple as shipping a ghee dabba and the ministry of international affairs turns putty in your hands at the prospect of a million Twitter followers.
Haathi Mere Saathi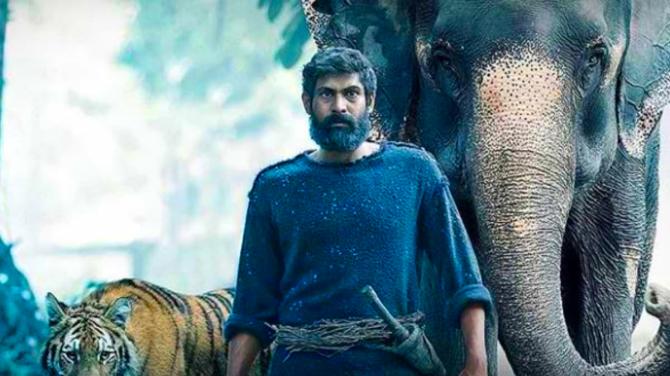 From my review: Between bad writing, hysterical acting and a shoddy blend of CGI and the real deal, Haathi Mere Saathi completely neglects the message of saving our elephants.