Men in our movies are slowly but surely realising the power of characterisation over imagery.
While the market for slo-mo strutting peacocks isn't shutting down any time soon, it's heartening to see our actors come of age.
Sukanya Verma lists her 10 favourite male performances of 2021.
Ranveer Singh. '83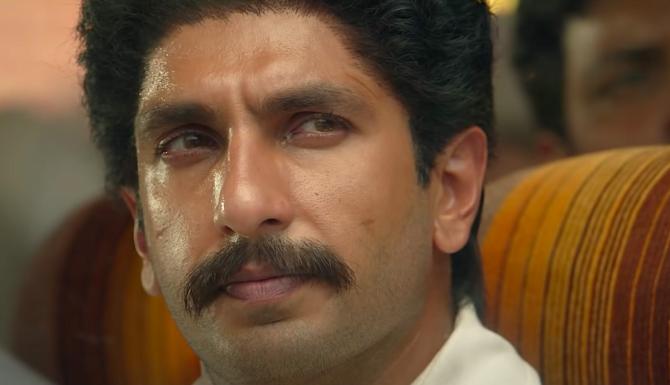 '83 is not a traditional biopic but Ranveer Singh's dedicated recreation of the legendary cricketer Kapil Dev during the milestone moment of his life and career when India won its first World Cup against the West Indies is awe-inspiring to say the least.
Be it his accent, intonations and body language or his lack of guile and single-minded objective, Singh captures the down-to-earth all-rounder in all his humility and glory.
Dhanush. Atrangi Re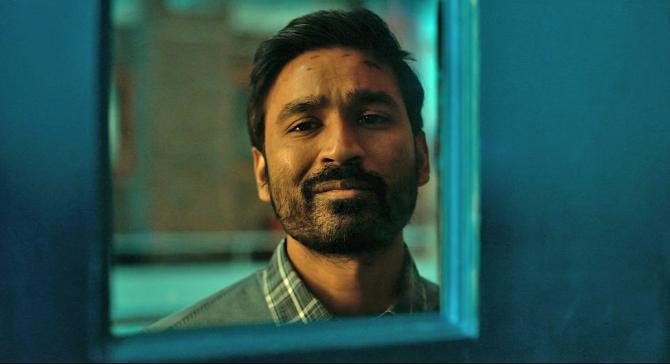 >
I don't think I can top my raving words for his performance in Atrangi Re.
Let me repeat: If this guy says he has developed feelings for his dining table, you'll believe him.
If he cries because someone ate his sandwich, you'll cry with him.
If he says divorce when he should say annulment, you don't question him.
Whether he is delivering a long monologue in Tamil or fighting helpless tears in silence, Dhanush has extraordinary conviction.
Vicky Kaushal. Sardar Udham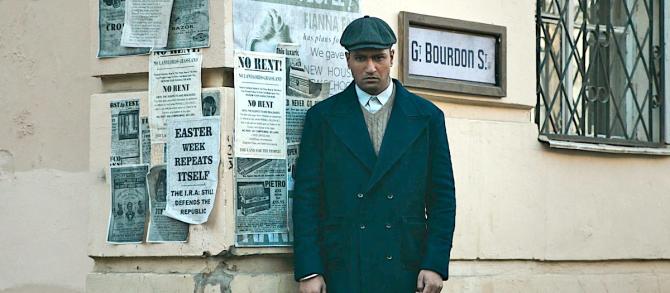 Vicky Kaushal's versatility is widely visible across films like Masaan, Uri, Sanju and Raazi, but his rendition of the Indian revolutionary who gunned down a British official in an act of revenge for the Jallianwala Bagh massacre in Shootjit Sircar's stirring biopic is nothing like you've seen before.
His turbulent depiction is distinctly slow cooked in tone, turning him into a ticking bomb of sorts wherein his tenacity, obsession and rage over a historic instance of inhumanity shapes his martyrdom.
Pavan Malhotra. Tabbar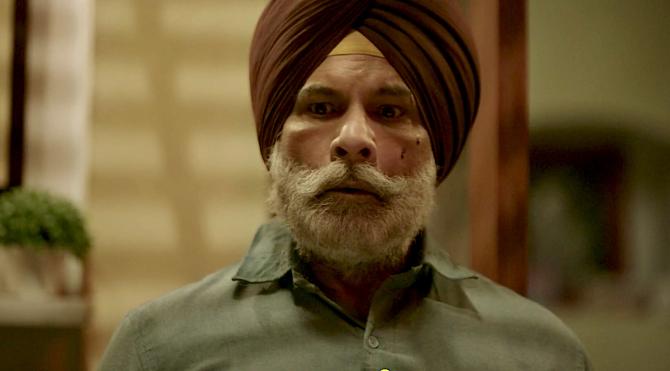 It has taken Pavan Malhotra an awfully long time to receive his due. But Tabbar is a step in the right direction and a stunning tribute to his unsung genius.
Documenting a patriarch and ex-policeman's downward spiral as he goes to great lengths to protect his family following a tragic turn of events, Malhotra brings out the Shakespearean notes of his doomed character and imbues it in darkness and diligence.
Suvinder Vicky. Meel Patthar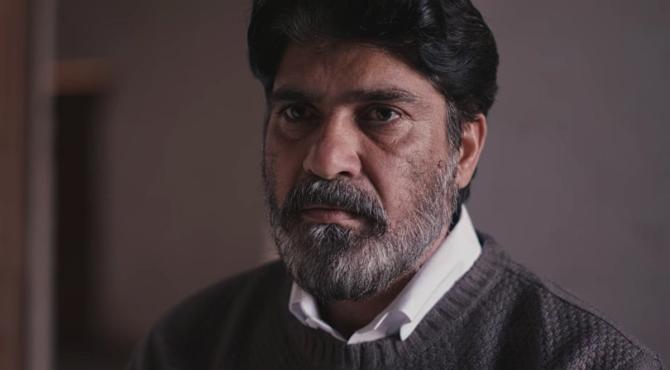 Though he is named Ghalib in Ivan Ayr's meditative drama, Suvinder Vicky's poetry stems from a silent expression of his existential struggle.
As the ageing truck driver not quite sure how to mourn his wife's demise or protect his job from a potential threat, Survinder's withdrawn reserve gently conveys the angst of the working class.
Manoj Bajpayee. Ray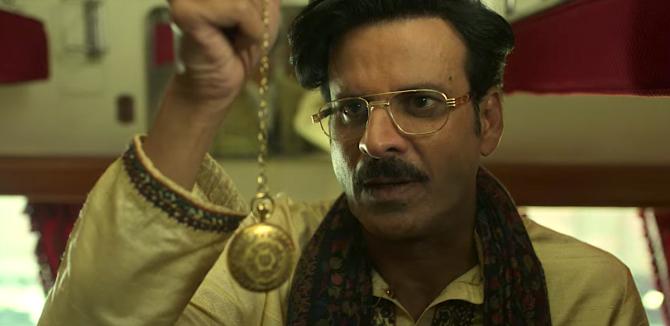 It rained anthology films on OTT this year and not many were all that good.
Abhishek Chaubey's Hungama Kyun Hai Barpa, based on Satyajit Ray's short story Barin Bhowmick's Ailment though is pure perfection.
The jugalbandi between its two main actors -- Manoj Bajpayee and Gajraj Rao -- is key to its triumph.
Bajpayee's droll journey from guilt to redemption as the kleptomaniac ghazal singer is reason enough for recommendation.
Gajraj Rao. Ray
Rao's pride and petulance complements Bajpayee's deceit in all the right ways.
Playing a wrestler-turned-sports writer, Rao is in complete element as he recounts his former glory and monikers like Rustom-e-Patparganj, Kesari Karkardooma, Jenga Pehalwan to hilarious effect.
Rao capably juggles awkward and ironic and lands a punch even when he is not in the scene. Beat that.
Parambrata Chatterjee. Aranyak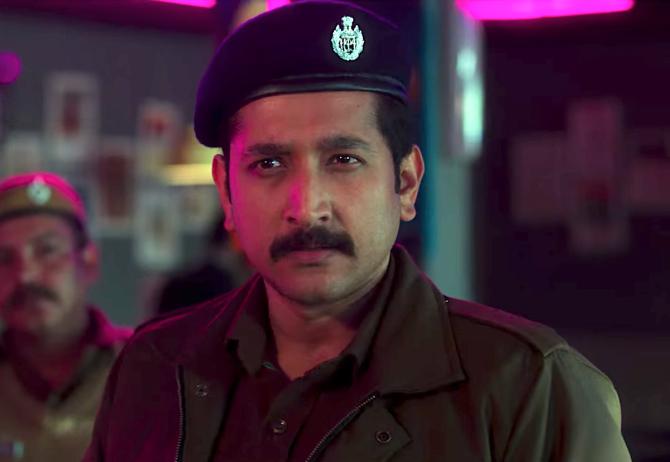 Though he is a substitute for a cop on sabbatical in a sleepy Himachal town, Parambrata doesn't take kindly to her excessive butting-in or local know-how until the twain reach a mutual state of respect and understanding for each other's methods. Their dynamic is part of the series' enduring pleasure.
But the thing about Parambrata is how calm he appears even when withholding a storm.
Finding a fine balance between restraint and firmness, he unravels slowly and reveals the extent of his emotional wounds.
Adarsh Gourav. The White Tiger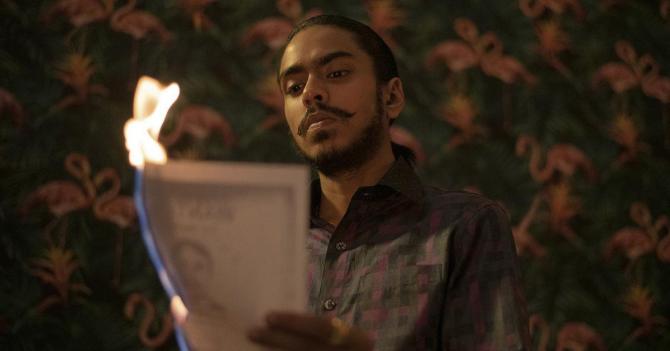 Ramin Bahrani's adaptation of Aravind Adiga's Man Booker Prize winner is not really a Hindi movie but the industry's abundant presence in the cast compels me to ignore technicalities and include the extraordinary Adarsh Gourav.
As the lowborn driver using his cunning to climb the social ladder in the devious, dark commentary on haves and have-nots, Gourav offers an unnerving glimpse as the man whose 'face could be the face of half of India'.
Manav Kaul. Ankahi, Ajeeb Daastaans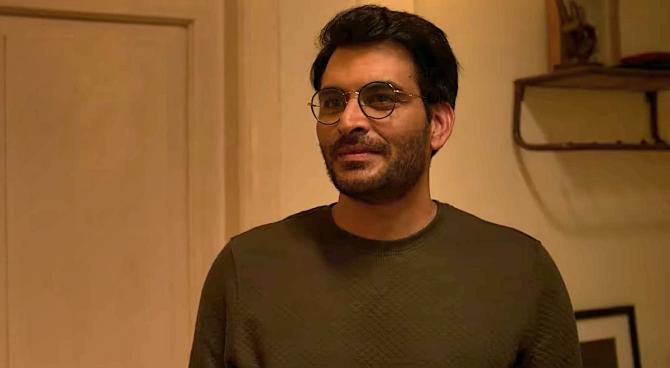 We all know he is a gifted actor.
But, boy, is Manav Kaul handsome or what?
No histrionics, no chit chat Manav Kaul plays a deaf photographer attracted to an unhappily married woman in Kayoze Irani's delicately directed Ankahi. But the sheer charm he lends to their adult romance is telling of his previously untapped charisma.