Gender, caste, sexuality, marriage, motherhood, workplace woes or mental health, women in Hindi cinema this year explored, challenged, subverted, broke myths and burst into a myriad of emotions.
Be it silver screen or streaming, the pandemic has blurred lines and an artist has emerged bigger than the medium.
Here are Sukanya Verma's favourite female performances of 2021.
Konkona Sensharma. Ajeeb Daastaans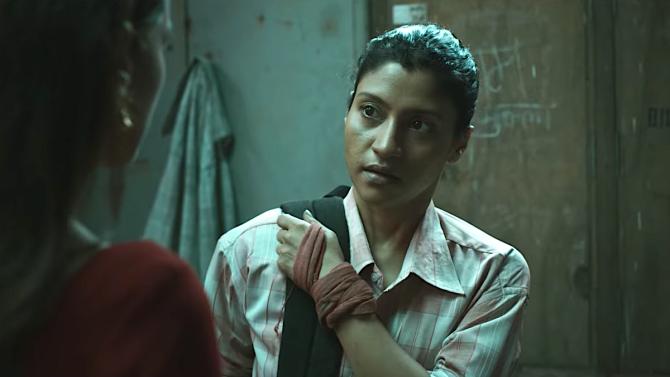 Being a regular fixture on such lists hasnt made Konkona complacent about her extraordinary talent.
In a career spanning over two decades, her ability to regularly surprise, slip seamlessly into adventurous parts and bare new facets of her personality is what makes her a national treasure.
I simply couldn't take my eyes off her in Neeraj Ghaywan's Geeli Puchi, the undisputed winner of the Netflix anthology film Ajeeb Daastaans, where she plays a Dalit lesbian and conveys a strength of character through her watchful eyes and seething defiance.
Vidya Balan. Sherni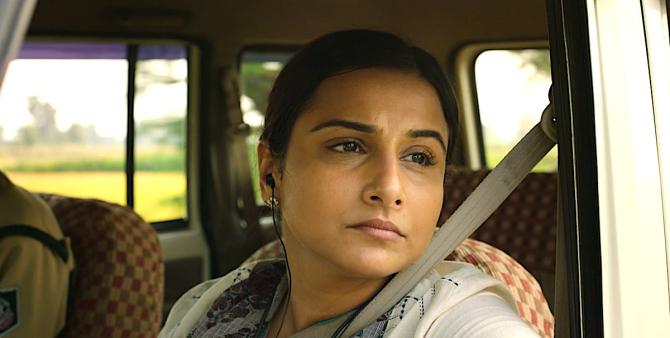 On more than one occasion, Vidya has proved herself in roles that require her to be out there. But even when stripped off all the drama, the actress is quite a force.
As the female forest officer suffering fools in Sherni, she exudes awe and intelligence while maintaining a steadily subdued tone.
Sanya Malhotra. Pagglait, Meenakshi Sundareshwar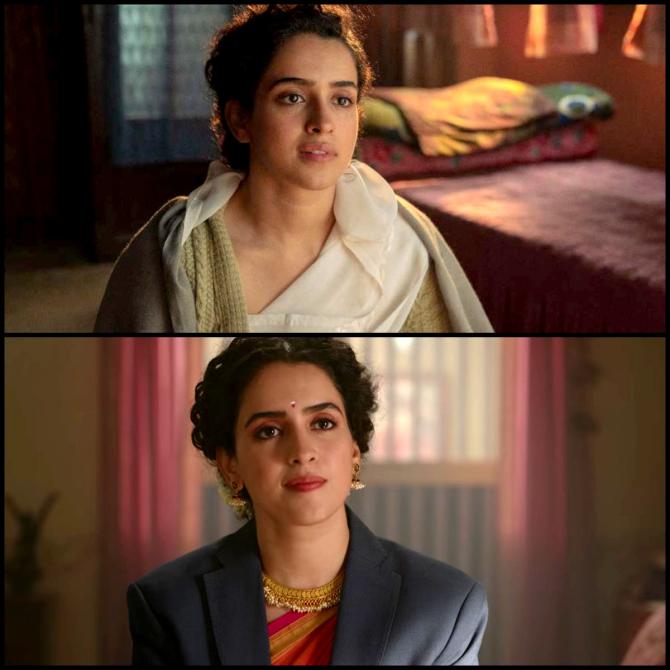 Sanya is yet to deliver a bad, middling or mediocre performance.
She has the knack for picking the sur of her character and staying true to it from the first scene to the final.
In both her releases this year, she plays a newlywed -- only one's widowed and the other is a bride -- facing the challenges of her brand new circumstances with a sensitivity and individuality that is as rousing as it is real.
Kriti Sanon. Mimi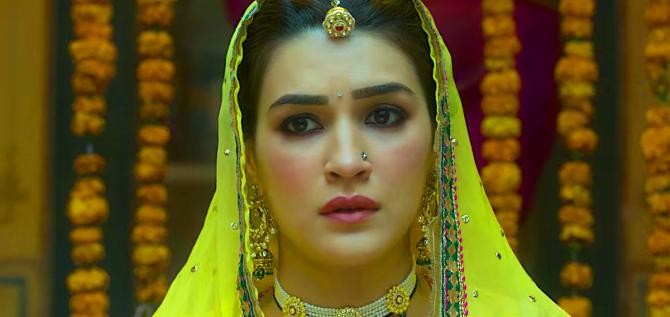 Mimi owes much to Kriti Sanon's career-best performance as an aspiring actress forced to set her dreams aside and slip into the role of a surrogate mother.
There's a whole spectrum of emotions her titular character goes through in this remake of the Marathi flick Mala Aai Vhhaychy.
But Kriti's insight into her is a complete revelation.
Raveena Tandon. Aranyak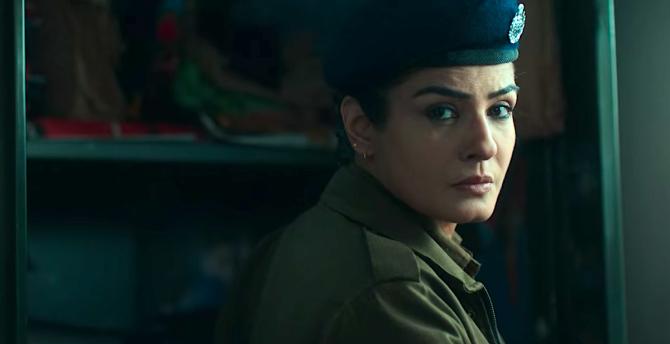 While the most successful phase of her career was founded on catchy songs, Raveena's true talent lies in playing woman of steel.
There's an inherent toughness about her, a protective lioness quality, with which she wholeheartedly paints her Kasturi Dogra in Netflix's atmospheric Web series.
At the same time, we admire her passion and incisive instincts as a partner and police officer in this hill station whodunit.
Geetanjali Kulkarni. Gullak 2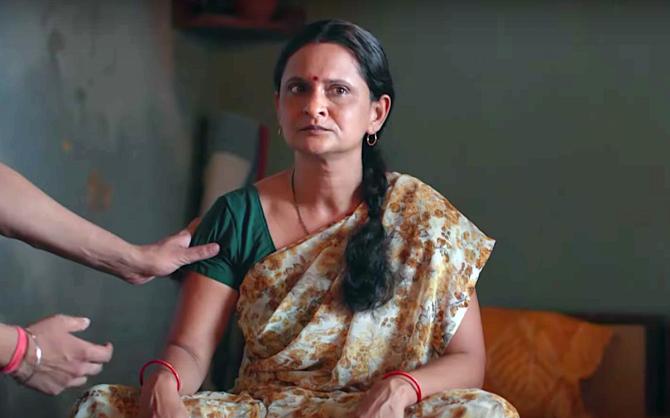 The lived-in, effortless intimacy Geetanjali brings to her characters is easily one of her most delightful attributes.
The Gullak series may seem tailor-made for her down-to-earth appeal but, truly, it's her flawless understanding of North Indian nuances despite her Maharashtrian roots and a strong background in Marathi theatre and movies.
Sushmita Sen. Aarya 2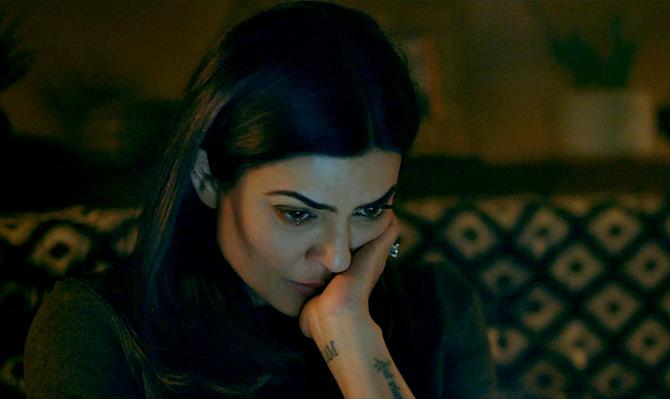 Having loved her iron fist in the velvet glove avatar in and as Aarya, enjoying her work in the subsequent season is a no-brainer.
But it's the evolution of her character as she grudgingly and gradually descends into the world of crime, one she so desperately wished to escape, only to turn the tables, that is staggering to witness.
Taapsee Pannu. Rashmi Rocket, Haseen Dilruba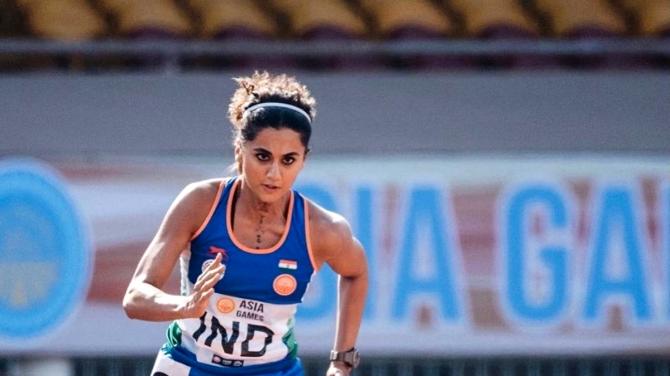 Taapsee's good run continues.
If her beguiling tease in Haseen Dilruba keeps us on tenterhooks between femme fatale, battered biwi, perverse romantic and voracious consumer of pulp novels far more convincingly than the movie, her robust physicality is in complete sync with her indicted character's indignation and vulnerability as Rashmi Rocket crusades against fixed ideals of feminism.
Sara Ali Khan. Atrangi Re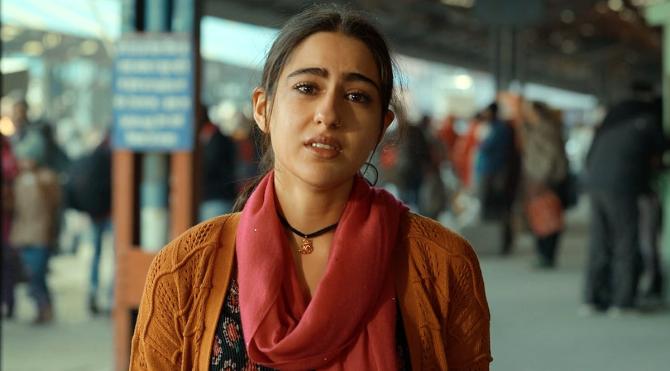 I've made two important observations about Sara. She is a director's actress. And she is completely old school in her approach.
There was a certain ada and suspension of disbelief, a blind surrender before the camera an entire generation of actresses observed.
Armed with those impulses, Sara pretty much dives inside her director's vision and the upshot is a completely alive take of an entirely implausible character in Atrangi Re.
Pooja Bhatt. Bombay Begums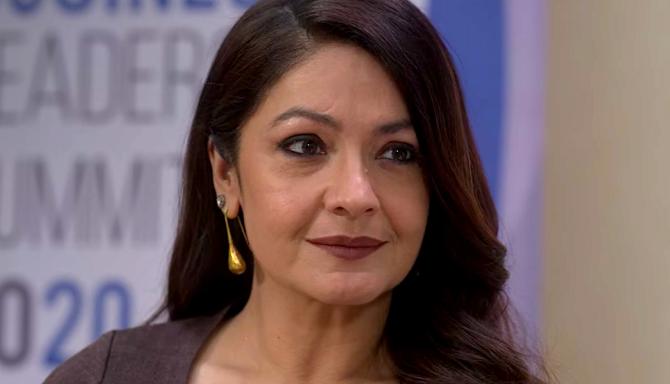 Thanks to OTT, the 1990s actress brigade made a thumping comeback this year.
Pooja's explosive turn in Bombay Begums is one of the best things about the series centered on urban women.
Oscillating between lioness and lamb, the fiery star deftly conveys her authority and insecurity as a boss lady of the banking sector dodging sexists at work while struggling to gain the confidence of her step kids at home.