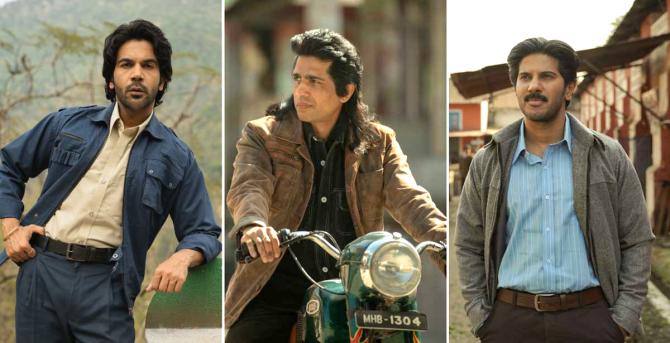 Scoop reminded viewers of a time in the not-so-recent-past when Mumbai was in the grip of the underworld.
The new Web series Guns And Gulaabs is set in the opium town of Gulaabganj sometime in the 1980s, going by the cars, rotary phones, music and the ubiquity of cassettes.
Many films and shows go back in time to bring alive so many fading and forgotten memories.
Deepa Gahlot looks at 10 retro films and Web series that make us nostalgic all over again.
Jubilee
Where to watch? Amazon Prime Video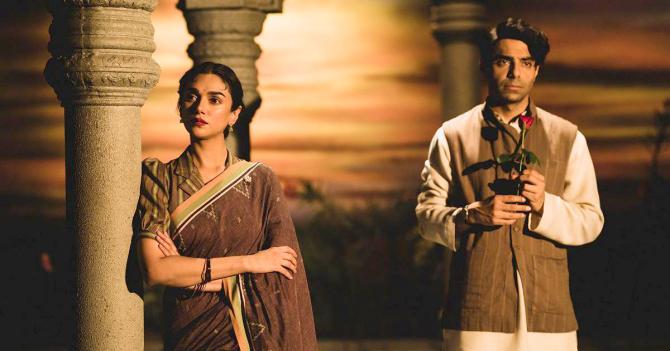 Vikramaditya Motwane's excellent series captured the beginnings of the golden age of Indian cinema, through characters based on Bombay Talkies pioneers, Devika Rani and Himanshu Rai (played by Aditi Rao Hydari and Prosenjit Chatterjee) and other fictionalised versions of real life film people of that era. It also wraps up key social events of the time.
For a generation apathetic about the past, the show evokes curiosity about the men and women who dreamt about the power of cinema to heal and inspire post-Independence India.
Cinema Marte Dum Tak
Where to watch? Amazon Prime Video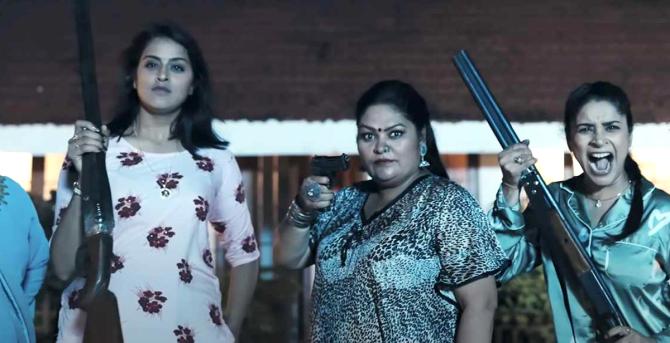 In the 1980s-1990s, a thriving subculture of C-grade films existed for a sex-starved, male working class audience.
Those films, made on shoestring budgets, had their own star system and fan following.
Vasan Bala's documentary series pays tribute to these films and four of the directors who devoted their careers to them -- Vinod Talwar, Dilip Gulati, Kishan Shah (brother of Kanti Shah of cult B-film Gunda fame) and the sole female J Neelam.
Their candid interviews, clips of the films and their valient attempts to make a film for the show were as enjoyable as they were eye opening.
Trial By Fire
Where to watch? Netflix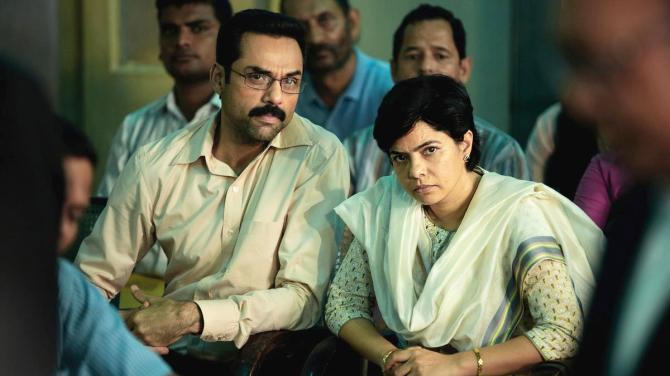 The fire at Delhi's Uphaar Theatre in June 1997 shocked the nation for the scale of the negligence and attempted cover-up by the Ansals, who owned the cinema.
The fire killed 49 people, who suffocated because they could not exit the theatre fast enough.
The cynical view is that the rich can get away with anything.
It took great grief and rage for Neelam and Shekhar Krishnamoorthy (Rajshri Deshpande-Abhay Deol) to take the Ansals to court and fight a long, bitter battle for the sake of their two teenage children who perished in the fire.
Created by Prashant Nair and Kevin Luperchlo, based on the book by the Krishnamoorthys, the show haunts long after the last images fade out from the screen.
Qala
Where to watch? Netflix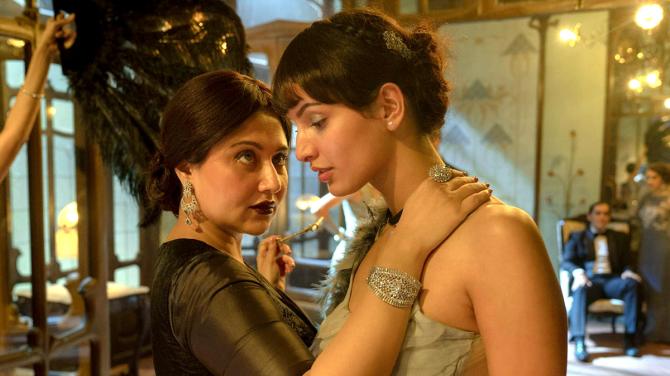 Anvita Dutt's beautifully shot and designed film told the story of a classically trained singer (Tripti Dimrii), stung by her mother (Swastika Mukherjee), ignoring her for the sake of her new protege (Babil Khan). She quietly schemes her way to the top of the movie industry but is haunted by guilt.
Dutt captured the sexism of show business of the 1940s, that calls an accomplished male singer 'pandit' and a female 'bai-ji'.
Women had to then, as now, struggle harder, compromise or give up.
A gripping story, a gorgeous looking film, it can be revisited for Amit Trivedi's fabulous music.
Monica O My Darling
Where to watch? Netflix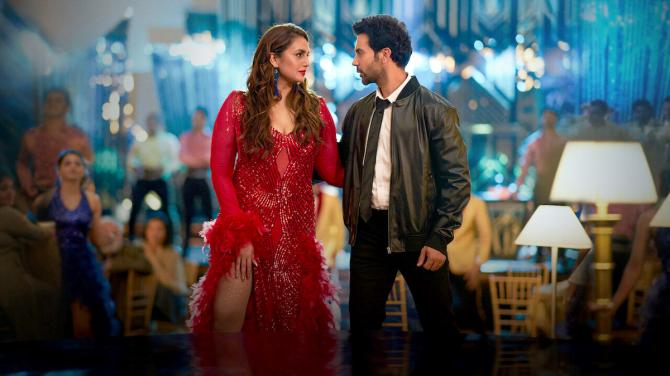 Vasan Bala's homage to noir films of the past is about a femme fatale (Huma Qureshi), who blackmails three men, including a robotics engineer (Rajkummar Rao).
A plot to murder her goes wrong, and a whole lot of twists and turns come into play.
The music, the visuals and the memory of Helen dancing to Piya Tu Ab To Aaja(Caravan, 1971), which has the refrain that makes up the title of this film, turned the film into an entertaining watch, more so for a film buff, who can spot little tributes popping up if they pay attention.
Jogi
Where to watch? Netflix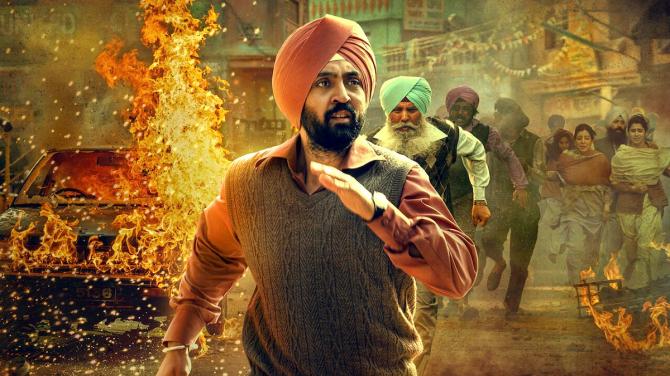 Very few films have been made about the genocide of Sikhs in 1984, after then prime minister Indira Gandhi's assassination by her Sikh bodyguard.
Jogi, directed by mainstream film-maker Ali Abbas Zafar, stars Diljit Dosanjh as an ordinary man, whose brother is burnt alive by a murderous mob.
He finds in himself the courage to take to safety a group of Sikhs, targeted for slaughter by an ambitious politician.
It was the time when people showed extraordinary compassion, like the Muslim cop (Mohammad Zeeshan Ayyub) and Hindu transport company owner (Paresh Pahuja), who help Jogi.
Films like these are reminders of a shameful chapter in our contemporary history that should not be forgotten.
Shantaram
Where to watch? Apple TV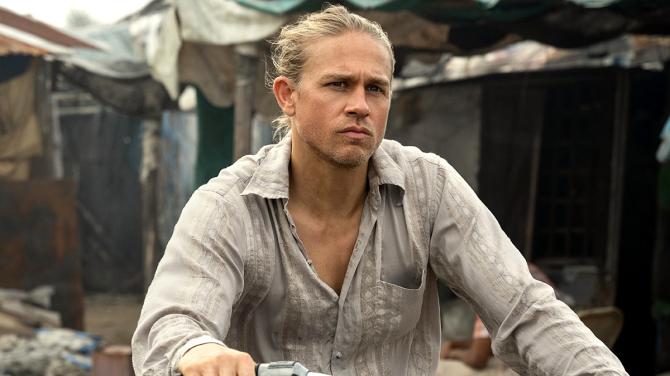 Gregory David Roberts was the toast of Mumbai's Page 3, when his bestselling book, Shantaram, set in the city, came out in 2003.
The partly autobiographical story is about a man who escaped from an Australian prison and landed in Bombay on the fake papers of Lindsey Ford (Charlie Hunnam).
Colaba (south Mumbai), teeming with colourful lowlifes suited the picarque tone of the story in which Lin Baba had many adventures in high and low places.
Bharat Nalluri and others directed the 12-part series, which is amusing to Indian viewers, and ticks all the dangerous and exotic India boxes for the international audience.
What the book did and the series followed was capture a city and a country at the cusp of development and irreversible change.
Rocket Boys
Where to watch? SonyLiv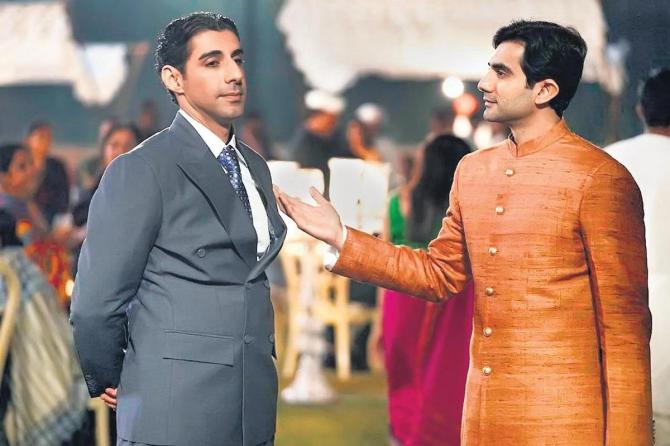 Two seasons of this very watchable series that made science fun, were written and directed by Abhay Pannu and told the inspiring story of two great scientists Homi J Bhabha (Jim Sarbh) and Vikram Sarabhai (Ishwak Singh), who aspired to bring India on par with the world in science and technology.
Rocket Boys was an ambitious, handsomely mounted and shot period drama about a difficult yet hopeful era of post-Independence, when the possibilities were as endless as the dreams were big.
A story that acquires added significance when progressive scientific thought is being eroded by ignorance and superstition.
Scam 1992
Where to watch? SonyLiv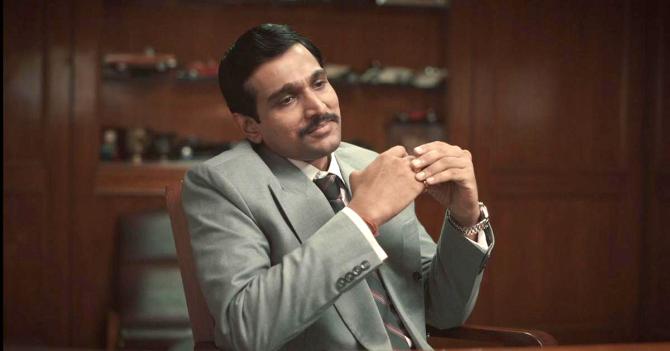 Hansal Mehta's series Scam is about the financial wizard, Harshad Mehta (Pratik Gandhi), whose manipulation of the stock market made him wealthy and powerful beyond his wildest dreams. Unfortunately, greed hastened his downfall.
Business journalist Sucheta Dalal (Shreya Dhanwanthary) slogged to expose his misdeeds.
Corruption was always endemic to Indian society, but the story of Harshad Mehta marks the beginning of an anything-for-money culture, and the effects are there to be seen today.
The show also made a star out of Gujarati stage and film actor Pratik Gandhi, who merited all the appreciation he received.
Shakuntala Devi
Where to watch?Amazon Prime Video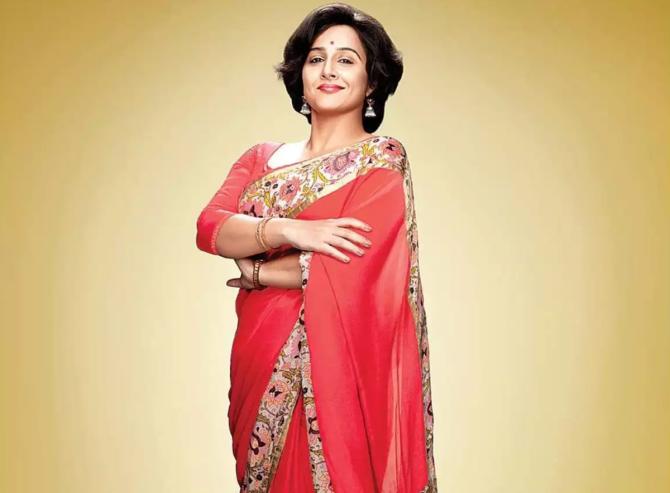 The gifted mathematician, who was called a human computer, was once a force to reckon with.
Anu Menon's biopic of Shakuntala Devi (Vidya Balan) follows her remarkable life. Her travels and shows take precedence over her husband (Jisshu Sengupta) and sullen daughter (Sanya Malhotra), but she believes in the importance of her work.
A woman ahead of her time, after a point, she was reduced to those ads in the papers where she did astrological readings. But the highs of her career were wonderful, and stories of women achievers must be told.