The West has had an advantage over Indian cinema and OTT when it comes to espionage thrillers -- the two World Wars and the Cold War were grist for the mill, and then the Middle East joined the circus.
It is hard to beat the style of James Bond and Ethan Hunt that hover over the spy universe.
On American OTT, there have been shows like Homeland, 24, Covert Affairs, Quantico, and the latest Citadel.
Indian OTT is catching up, and in the last couple of years, there have been quite a few espionage thrillers, some original, some remakes, and India's external intelligence agency, Research And Analysis Wing (R&AW), is having its moment in the streaming sun.
As the second season of The Night Manager hits the OTT screen, Deepa Gahlot looks back at the top spy thrillers on streaming platforms.
The Night Manager
Where to watch? On Disney+Hotstar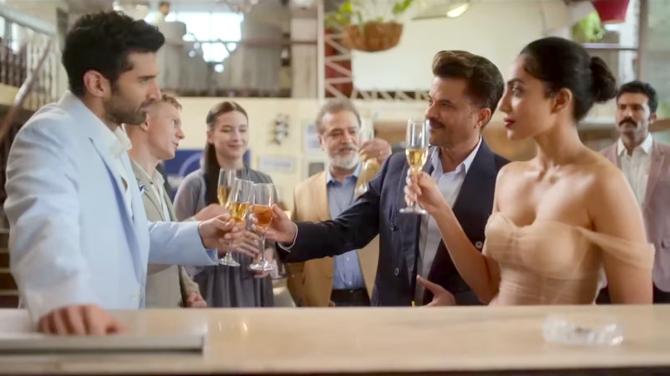 A remake of the British series namesake, The Night Manager is based on a book by the master of the spy genre, John Le Carre.
A hotel's night manager Shaan Sengupta (Aditya Roy Kapur) is talked into spying on a powerful weapons dealer, Shailendra 'Shelley' Rungta (Anil Kapoor), by an intelligence agent, Lipika Saikia (Tillotama Shome).
Her seniors and the cops are reluctant to go after Shelley because they are either paid off or afraid of him.
The much-changed Indian version of the series, with Sandeep Modi as showrunner and co-director with Priyanka Ghose, may not have been as engaging as the original, but the stars carried it through.
The Family Man
Where to watch? Amazon Prime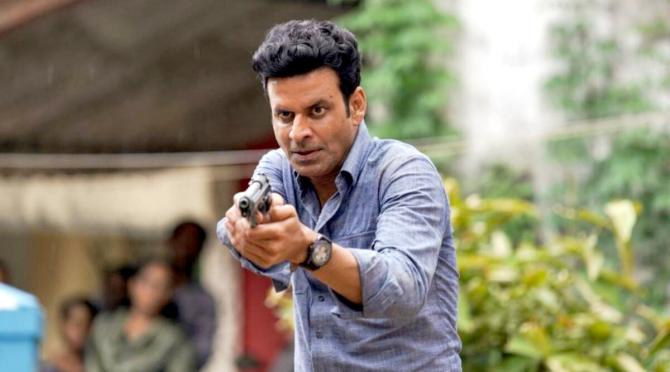 Raj & DK created two seasons of this spy thriller, starring Manoj Bajpayee as undercover agent Shrikant Tiwari, who has to hide his real identity from his wife (Priyamani) and children.
They do find out in Season 2, when Sri Lankan militant (Samantha Ruth Prabhu) runs riot and Tiwari's daughter gets kidnapped.
The series had a fine ensemble cast comprising Sharib Hashmi, Shreya Dhanwantary, Gul Panang and Sharad Kelkar among others.
Vigorous and as realistic as the genre allows, the show went on to win several awards, and gave Bajpayee's career a fresh lease of life.
A third season is in the works. Going from the glimpse at the end of Season 2, it will be set in the North East, and perhaps have something to do with the spread of a certain deadly virus.
Mukhbir: The Story Of A Spy
Where to watch? ZEE5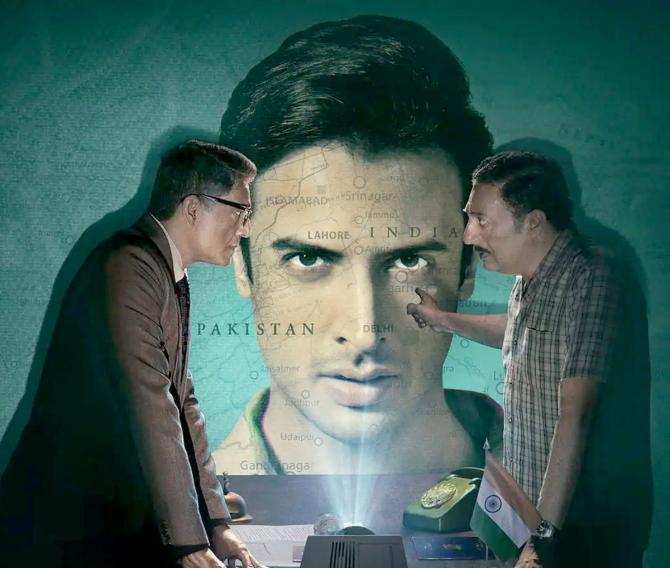 One of the best espionage thrillers, and a R&AW origin story in a way, Mukhbir is based on Mission to Pakistan by retired spy Maloy Dhar.
S K S Moorthy (Prakash Raj) runs a network of spies, and when many of his assets in Pakistan are caught or killed, he has to train another one quickly.
He spots potential in a petty conman Kamran (Zain Khan Durrani), creates a fake ID for him, and sends him to Lahore to collect intel that would help India pre-empt Pakistan's hostilities in 1965.
Kamran does what it takes, including a love affair with a ghazal singer (Barkha Bisht), a Pakistani general's mistress.
His many close shaves give the show its edge-of-the-seat moments.
The series, created by Shivam Nair, also gave an idea of what spying really entails, and that it is more soul-destroying than glamorous.
Special Ops
Where to watch? Disney+Hotstar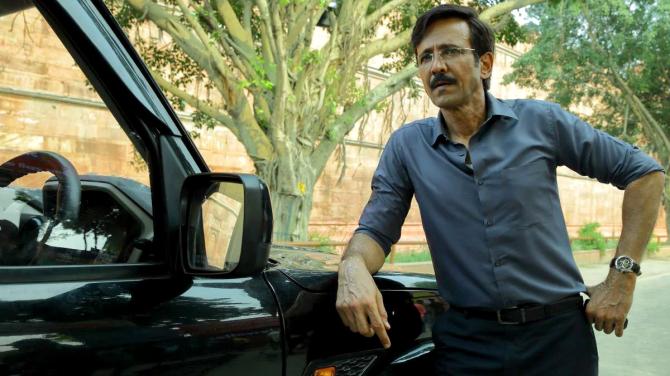 Neeraj Pandey has a penchant for spy thrillers, so the two seasons of Special Ops were slick, action packed and shot on exotic locations.
The second mini-season of four episodes, Special Ops; 1.5: The Himmat Story, was actually a prequel, an origin story of what made Himmat Singh (Kay Kay Menon) a R&AW legend, perhaps as a placeholder for a proper Season 2.
Himmat was always a loose cannon, who did what he pleased, but delivered results, as he slithered through the shadowy world of secrets, lies, corruption and honeytraps.
In the first season, he and his team of agents chased down a terror mastermind. In the prequel, he is after secrets of national importance.
Comic book stuff, but entertaining.
Crackdown
Where to watch? Jio Cinema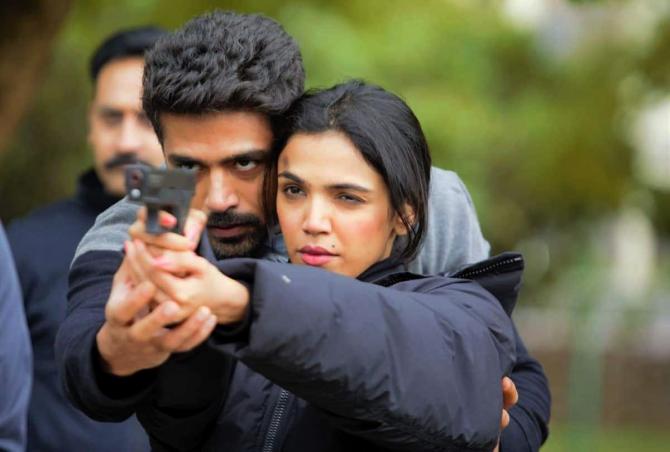 Two seasons of Apoorva Lakhia's Crackdown, a brisk R&AW vs ISI, that is India vs Pakistan, save-the-nation thriller are streaming.
In the first, the plot revolved around an ordinary young woman, Divya (Shriya Pilgaonkar), trained and sent undercover into a terrorist gang.
By the end, the R&AW chief had been killed and an operative, Zorawar Kalra's (Mohammad Iqbal Khan) wife Garima was revealed to be an ISI plant, Mausam Masoud (Waluscha D'Souza).
In the second, the team lead by Riyaaz 'RP' Pathaan (Saquib Salim), Divya and Zorawar, butt heads with the new sharp-tongued chief, Avantika Shroff (Sonali Kulkarni).
This time, an Indian plane with 80 passengers on board, including RP's estranged wife Preeti (Rashmi Adgekar), vanishes from the radar, and the intelligence crew has to put aside personal problems and get the hostages back from a terrorist, Khalil (Freddy Daruwala), who had escaped the last season with a burnt face.
Lakhia keeps the thrills coming, and the compact 30-minute episodes pack in a lot of action. There seems to be a Season 3 on the way.
Tanaav
Where to watch? SonyLiv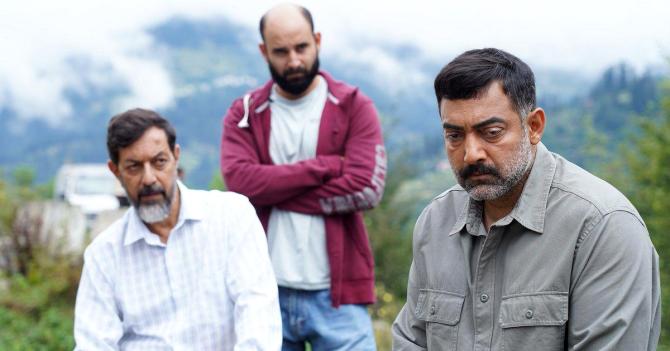 Sudhir Mishra directed the Hindi remake of the Israeli hit Fauda, created by Lior Raz (who also plays the lead) and Avi Issacharoff, with their personal experience of having served with the Israel defence forces and their operations against Palestinian insurgents.
Mishra sets the thriller in Kashmir, where intelligence units and special forces have to deal with Pakistan-supported terrorism.
Kabir Farooqui (Manav Vij) is retired from the special forces and runs a jam-making enterprise, living a peaceful life with his family. His former commander, Vikrant Rathore (Arbaaz Khan) visits to drop the bombshell that the dreaded terrorist Umar Riaz (Sumit Kaul), believed dead by Kabir's bullet, is alive.
Once Kabir is drawn back to his unit of hotheads, there is no returning till Umer Riaz is found, and his men, indoctrinated to seek martyrdom are neutralised.
Shot on picturesque locations, fast-paced and brutal, the show is riveting, and stands out in a crowd of actioners for its topicality.
Mission Majnu
Where to watch? Netflix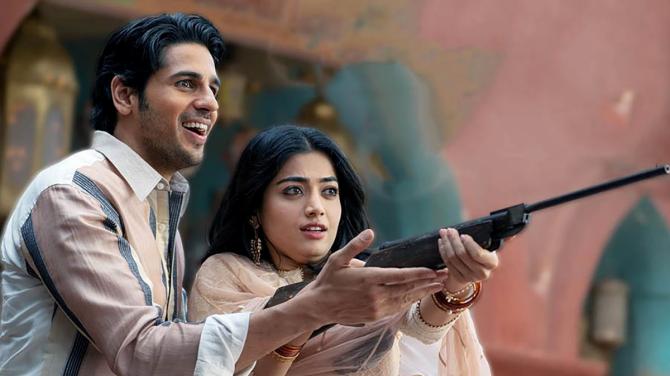 In 1971, during the Indo-Pak war for the liberation of Bangladesh, Amandeep 'Aman' Singh (Sidharth Malhotra) is a R&AW field operative in Pakistan with the cover as a tailor, Tariq Hussain.
He falls in love with and marries Nasreen Hussain (Rasmika Mandanna), a blind young woman.
His placid life is upended when Pakistan starts to build a nuclear weapon and Aman is assigned 'Mission Majnu' by R&AW chief RN Kao (Parmeet Sethi) to locate the nuclear facility.
He teams up with two undercover R&AW agents (Sharib Hashmi, Kumud Mishra) to gather intel and averts a disaster.
Directed by Shantanu Bagchi, the film was not exactly thrill-a-minute, but gave due credit to R&AW agents who risked their lives for the country, and scored some political points about nuclear proliferation.
Bellbottom
Where to watch? Amazon Prime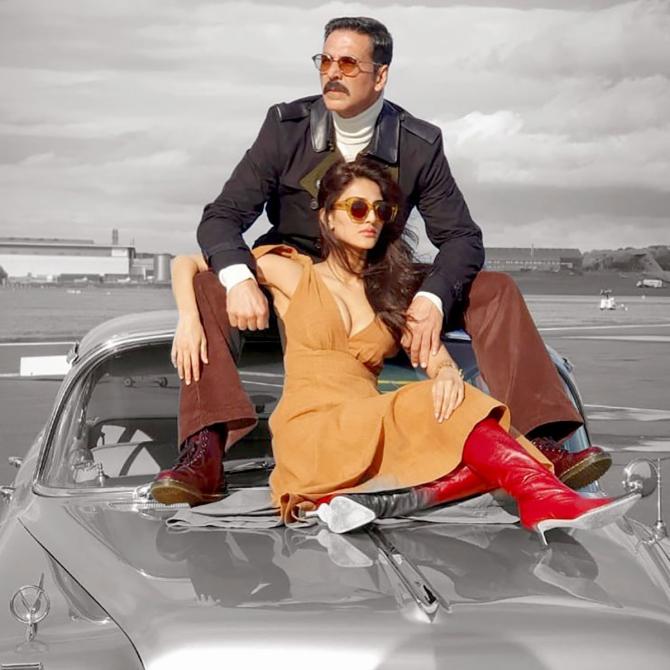 This spy caper, directed by Ranjit M Tewari, was not made for OTT, but in 2021, it released in the midst of the pandemic and made its way to Amazon Prime in less than a month.
Akshay plays Anshul Malhotra, a clerk in RA&W who has studied plane hijackings since his mother was killed on a flight.
In 1984, when an Indian plane is hijacked by terrorists, Anshul comes up with a plan to rescue the hostages and put an end to this terrorist bargaining chip.
During her briefing, Prime Minister Indira Gandhi, impressed by Anshul's information and focus, authorises a rescue mission.
Anshul is given the code name Bell Bottom and embarks on a covert operation in Dubai to capture the terrorist leader Doddy (Zain Khan Durrani).
A breathless pace, many twists, a terrific climax in a sandstorm and a delightful twist in the end made the film an enjoyable watch.
Kathmandu Connection
Where to watch? SonyLiv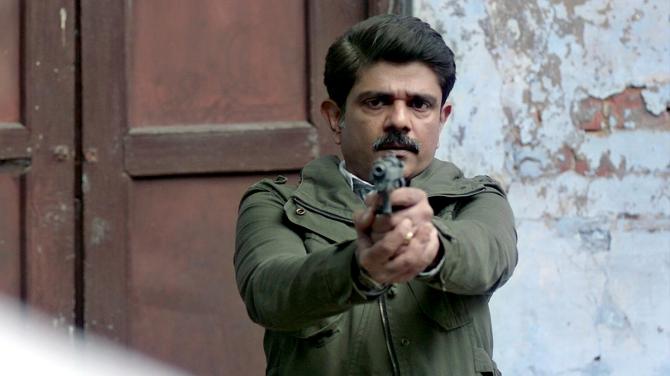 Two seasons of this show were under-rated when they dropped, probably because of the lack of stars.
Directed by Sachin Pathak, the second season was not as impactful as the first, but binge-worthy all the same.
The show is about cops and intelligence agents working furiously to foil terrorists.
In the first season, set against the 1993 Mumbai blasts, Samarth Kaushik (Amit Sial) was dishonorably discharged from the force on a fake corruption charge.
In Season 2, a plane hijack takes place and all the characters reconvene, including journalist Shivani (Aksha Pardasany), Sunny (Anshumaan Pushkar), who is doing jail time and the villain Wajid (Prashant Narayanan).
There is, of course, a Kathmandu link, where R&AW agents, led by Tasneem (Harleen Sethi), work alongside Samarth and his team to thwart a major conspiracy.
The plot is a bit of a cliché now, but the show tries to give it some new twists. The performances are another plus.
Bard Of Blood
Where to watch? Netflix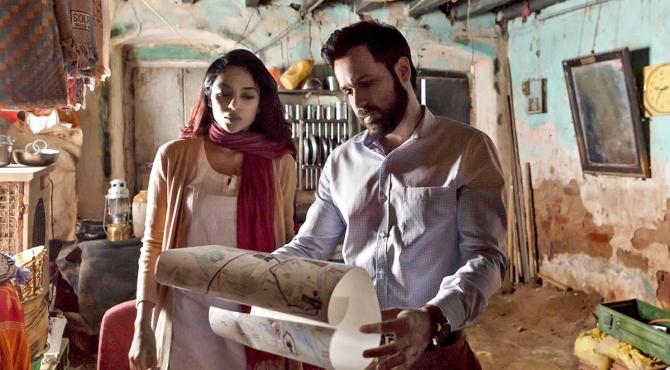 Directed by Ribhu Dasgupta, produced by Shah Rukh Khan's Red Chillies, this Emran Hashmi-starrer was one of the early spy Web series, based on Bilal Siddiqi's novel.
Hashmi played Kabir Anand, a spy who quit after his partner died on a mission.
When four Indian intelligence officers are captured by the Taliban, the secret service director Sadiq Sheikh (Rajit Kapur) summons Kabir to rescue them.
He has to team up with analyst Isha Khanna (Sobhita Dhulipala) and undercover agent Veer Singh (Vineet Kumar Singh) for an unsanctioned rescue operation.
Hashmi got to play the brooding, tortured, hero once again in a series that was passable, but later eclipsed by superior spy thrillers.