The appreciative response to the courtroom drama, Sirf Ek Bandaa Kaafi Hai, reiterated the popularity of legal shows on streaming platforms.
In real life, cases may go round in tareekh pe tareekh circles for years, so there maybe some reassurance to be obtained from justice being done, at least on screen.
A list of watchable Hindi legal shows and films on OTT, in order of release.
Sirf Ek Bandaa Kaafi Hai
Where to watch? ZEE5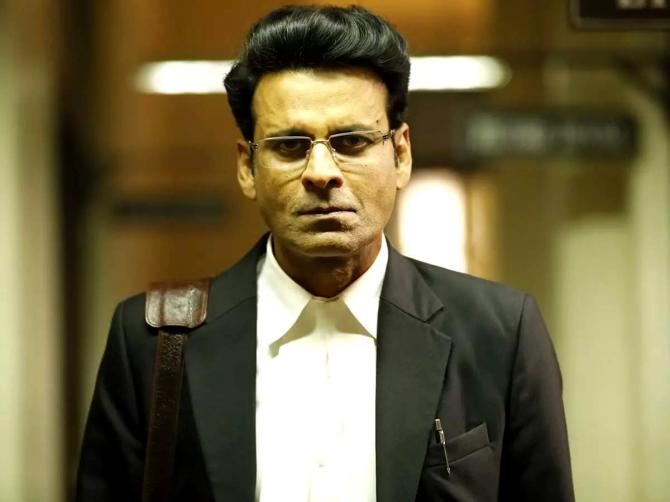 Manoj Bajpayee starred in a film loosely based on the Asaram Bapu case -- the self-styed godman with thousands of followers was accused of sexual assault by a minor girl, the daughter of the Baba's devotees, who are shocked that their 'god' could do such a thing.
P C Solanki (Bajpayee playing the real-life character), was a humble but astute Jodhpur lawyer, who with his in-depth knowledge of law, felled the phalanx of top lawyers hired by the Baba's family.
Witnesses are murdered, Solanki intimidated by armed goons, but with the courage of the survivor on his side, he sends the abuser to jail.
Director Apoorv Singh Karki presented the film in a straightforward manner, but a David versus Goliath story almost always works.
Trial By Fire
Where to watch? Netflix

When their teenage children are killed in the Uphaar theatre fire in Delhi, the parents Neelam and Shekhar Krishnamoorthy (played with understated brilliance by Rajshri Deshpande and Abhay Deol), fight a long and exhausting legal battle, taking on the might of the powerful Ansal family, that owned the theatre and overlooked safety regulations.
The Ansals had wealth and clout, the Krishnamoorthys and their supporters had determination. Prashant Nair and Randeep Jha directed this moving and inspiring true story of true grit.
Guilty Minds
Where to watch? Amazon Prime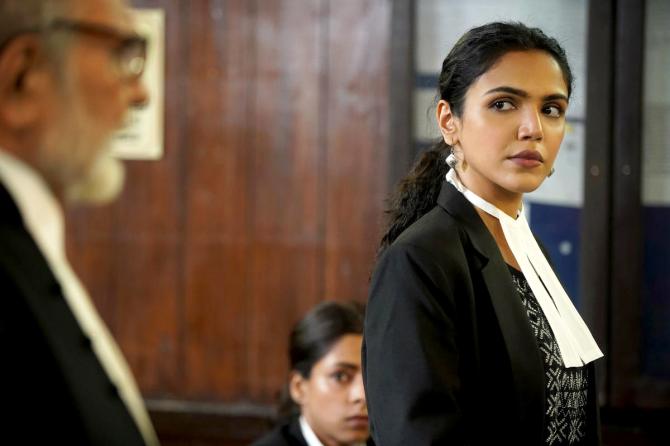 Kashaf (Shriya Pilgaokar) and Vandana (Sugandha Garg) believe in using their legal education to help people and are often up in court against the powerful firm of Khanna & Khanna that has a roster of rich clients.
Each episode in the series, directed by Shefali Bhushan and Jayant Digambar Somalkar, picks contemporary issues such as rape, artificial intelligence, water shortage, and how they affect common citizens.
The show gives the impression that the law moves fast in India, instead of the drudgery of waiting and watching that it actually is, but makes for enjoyable viewing.
Criminal Justice
Where to watch? Disney+Hotstar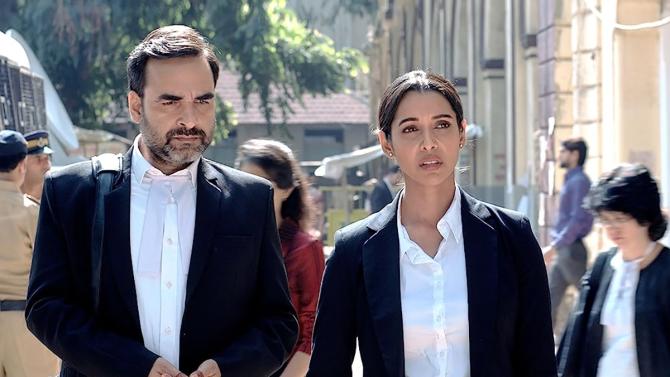 Over three seasons of this show, Pankaj Tripathi played Madhav Mishra, a smart but downmarket lawyer, who takes on tough cases and wins.
So far, he has defended an innocent app cab driver from a murder charge, an abused wife for killing her violent husband, and a teenager for killing his half sister.
The first season adapted from a British show was directed by Tigmanshu Dhulia, while Rohan Sippy took over the other two.
Tripathi's odd relationship with his complaining wife and adoring brother-in-law lend some comic touches to the show that otherwise concentrates on Mishra winning seemingly hopeless cases.
Your Honour
Where to watch? SonyLiv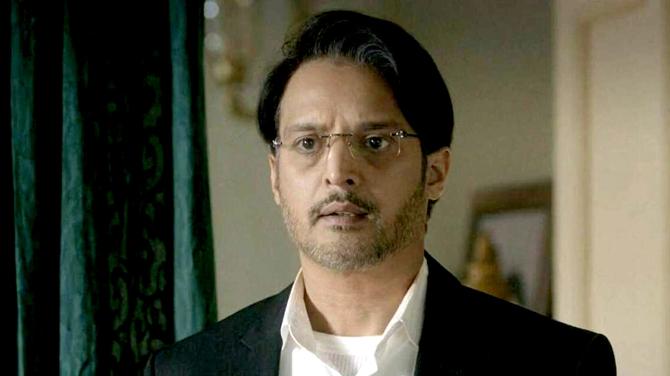 In the two seasons of this legal-cum-family drama, based on the Israeli series Kvodo, a judge, Bishan Khosla (Jimmy Shergill), bends the law to save his son (Pulkit Makol) from a hit-and-run rap.
His one act of fatherly love has unpleasant consequences.
A family of gangsters in involved, a godman and other unsavoury elements now stand in the way of his impartiality in court, while a fierce cop (Mita Vasisht) snaps at his heels.
Directed by E Niwas, the second season was not as engaging as the first, but Shergill's performance as the man trying to keep his head about the quicksand of corruption and violence was first-rate.
Illegal
Where to watch? Voot, Jio Cinema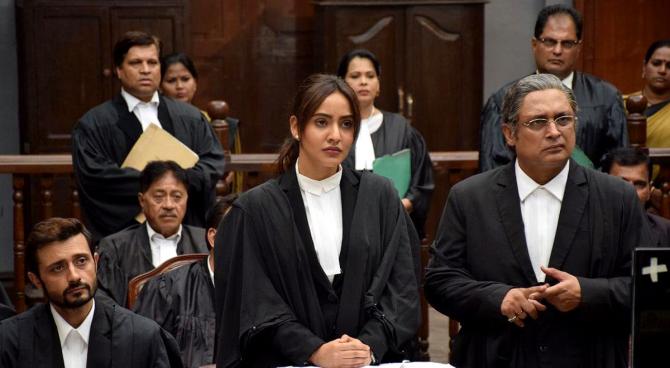 Two seasons of this show pit a lawyer, Niharika (Neha Sharma) against her powerful mentor Janardhan Jaitley (Piyush Mishra).
In Season 2, directed by Ashwini Chaudhary, Niharika turns down a job offer to set up her own law firm with Puneet Tandon (Satyadeep Mishra), who was the public prosecutor in the last series.
Jaitley is now a Rajya Sabha member, conniving to unseat the chief minister (Achint Kaur).
He is also smarting at his courtroom defeat and goes all out to destroy Niharika, professionally and personally.
The first season was better, but there is more scheming and plotting in the second.
Nail Polish
Where to watch? ZEE5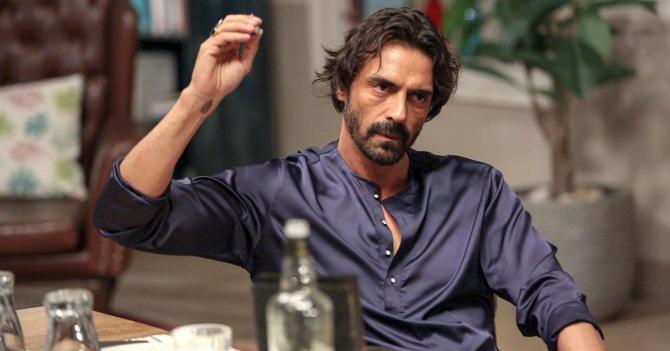 The legal and psychological thriller movie set in Lucknow, directed by 'Bugs' Bhargava Krishna, is about a popular social activist (Manav Kaul) accused of raping and killing children.
He is defended in court by Siddharth Jaisingh (Arjun Rampal), when the case takes a bizarre turn.
The film is lifted several notches by Kaul's performance.
Wakaalat From Home
Where to watch? Amazon Prime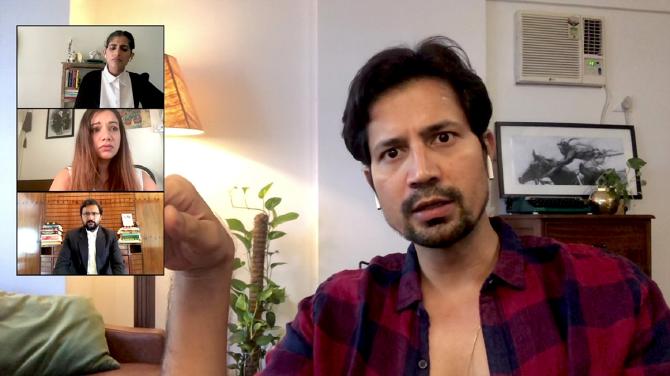 This pandemic era series, directed by Rohan Sippy, had a couple (Sumeet Vyas- Nidhi Singh) go through divorce proceedings over Zoom, with Kubbra Sait and Gopal Datt as their lawyers.
The format had obvious limitations, but as an experiment, it was fine.
It was intermittently funny as punchlines rained down and did not always land, but viewers under lockdown were more tolerant than normal and looking for reasons to laugh.
The Verdict: State Vs Nanavati
Where to watch? ZEE5, Alt Balaji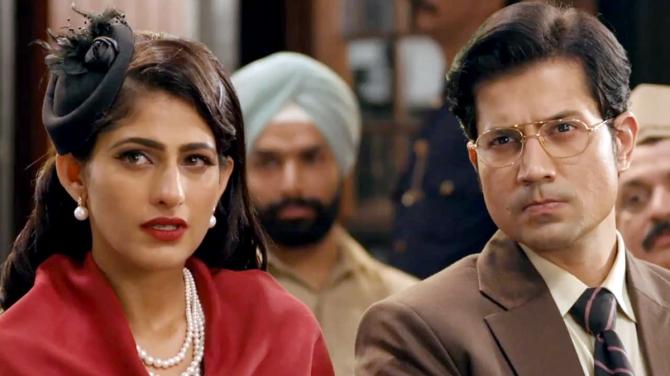 The series, directed by Shashant Shah, is based on the case that had caused a huge scandal in Bombay in the late 1950S, when a decorated naval officer Cawas Nanavati (Manav Kaul) shot his wife's (Elli Avrram) lover.
Celebrated lawyer Ram Jethmalani (Sumeet Vyas) took up the case and the jury acquitted his client for his crime of passion.
After this case the jury system was dropped in India, for which it had gone down in legal history.
Adaalat
Where to watch? SonyLiv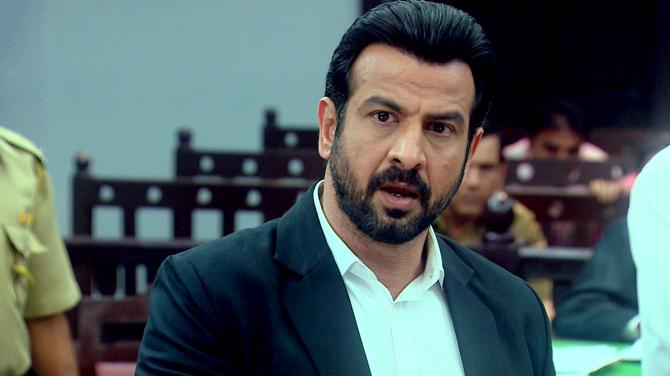 The show starring Ronit Roy as K D Pathak, a lawyer who always wins his cases, was hugely popular on Sony Entertaiment Network where it ran for some 450 odd episodes.
The episodes can now be watched on SonyLiv.
The series, inspired by Perry Mason, is not too realistic about the way court cases go on in India, but was entertaining for the courtroom banter between Pathak and his opponents.