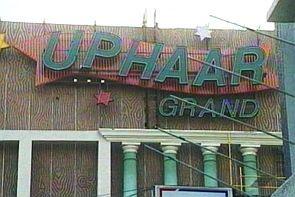 The Ansal brothers, Sushil and Gopal, convicted in 1997 Uphaar Cinema fire tragedy, need not go to jail, said the Supreme Court on Wednesday as it delivered its quantum of punishment in the case. The court has asked the Ansals to pay Rs 30 crore each to the Delhi government within three months.
In its verdict the SC said that "there is no need for the Ansals to go to jail, since they have already undergone jail terms, which will be treated as a sentence."
Fifty nine people died and 100 were injured in the fire on June 13, 1997.
The following is a chronology of the events in the 1997 Uphaar fire tragedy case. Click on the dates to view more details.
Also read: Uphaar fire: Ansal brothers fined Rs 60 crore, escape jail term