Thrillers are the most popular shows on streaming platforms, and Hindi OTT channels do this genre well, even of some of the series are adapted from foreign sources.
The crime thriller can be subdivided into the police procedural, of which Dahaad (on Amazon Prime) is the latest example, gangster tales, spy and military adventures, legal dramas and supernatural yarns.
Often, the subgenres overlap, but a defining thread appears.
With the disclaimer that it is not possible to have seen every cop thriller that dropped on the multitude of steaming platforms, here a pick of 10 watchable cop shows by year of release.
Sacred Games
Where to watch? Netflix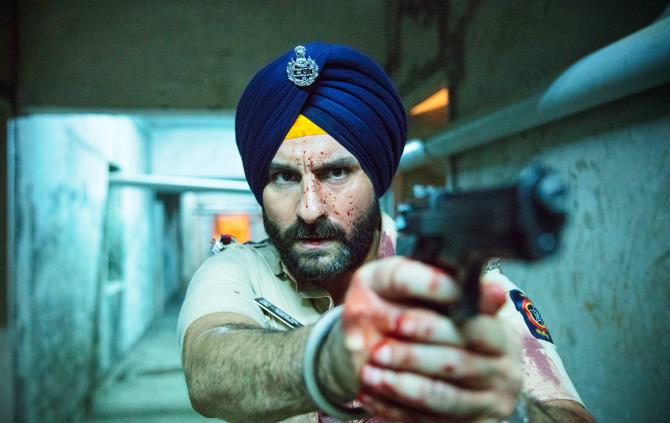 This was in 2018, before the OTT boom caused by the pandemic.
Netflix, looking to expand in the Indian, market, wanted to create original Indian content, and Vikramaditya Motwane created the eight-episode first season of Sacred Games, based on Vikram Chandra's novel, and co-directed with Anurag Kashyap.
Saif Ali Khan was the first major star to enter the world of Web shows, playing Chandra's brooding cop, Sartaj Singh, facing off against ruthless gangster Ganesh Gaitonde (Nawazuddin Siddiqui in his star-making role) and trying to unravel his father's past.
The series had on his high-powered ensemble cast: Radika Apte, Pankaj Tripathi, Kubra Sait, Rajshri Deshpande, Amruta Subhash and others who went on to become OTT stars.
Not strictly a straight police procedural, but an early mover in the OTT space, and quite different in approach and execution from the cop dramas on satellite TV till then.
Season 2 was not as good, and Season 3 was reportedly dropped.
Delhi Crime
Where to watch? Netflix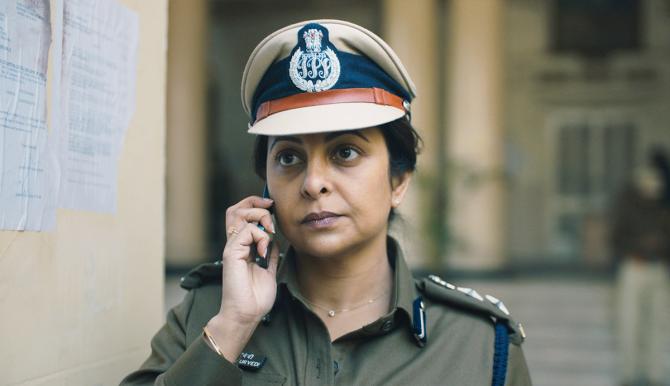 One of the best Indian police procedurals based on the real-life Nirbhaya rape case, created by Richie Mehta, the Netflix series starred Shefali Shah as Delhi DCP Vartika Chaturvedi, who has to solve the horrific rape of a young woman, that led to her death.
With a dogged approach the angry cop and her harried assistants (Rasika Dugal, Rajesh Tailang) investigate the crime and nab the culprits.
Low-ley, realistic, non-sensational, the powerful show became the first Indian series to receive an International Emmy for Outstanding Drama series.
It also gave Shefali Shah's almost dormant career a fresh lease of life.
The second season about the murder of seniors by a chaddhi-banyan gang was just as well-made, though eye-avertingly gruesome.
Abhay
Where to watch? ZEE5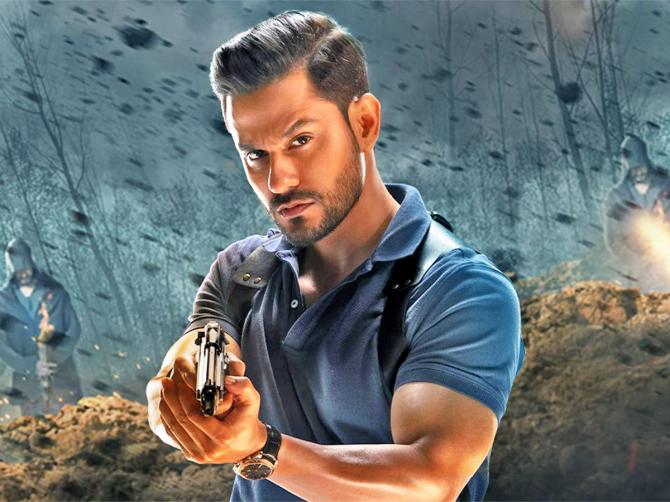 Kunal Kemmu made his digital debut with this show, playing the lead, AP Abhay Pratap Singh, who does whatever it takes to solve cases, even if means crossing the line.
Produced by BP Singh, the name behind long-running cop show CID, and directed by Ken Ghosh, the series has the lead working on tough cases with his assistant Inspector Komal (Sandeepa Dhar).
The eight-part Season 1 was popular enough to lead to two more seasons.
Bhaukaal
Where to watch? MX Player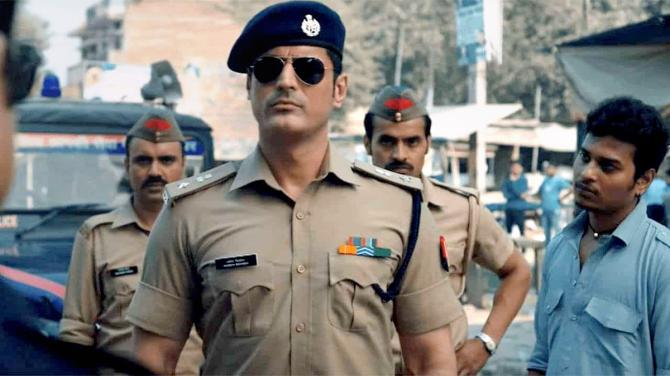 The raw and violent police show set in north India, was formulaic, but also inspired the format of many crime shows to follow on other platforms.
In the ten-part show on the budding channel MX Player, directed by Jatin Wagle and based on true incidents from the case files of honest IPS officers putting their lives on the line to tackle organised crime in the north Indian hinterland.
Mohit Raina played SP Naveen Sikhera, who is given a punishment posting in the crime-ridden town ruled by two rival gangs (led by Abhimanyu Singh and Siddhant Kapoor), who have spread terror in the area, so that even the local cops dare not confront them.
Paatal Lok
Where to watch? Amazon Prime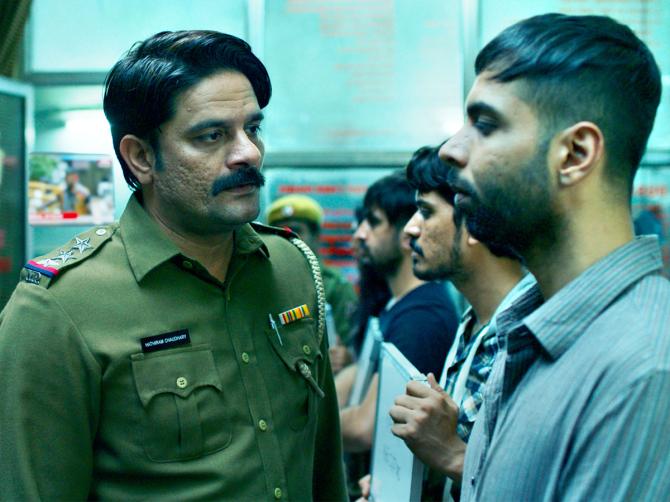 In this gritty crime-cum-political show, directed by Avinash Arun and Prosit Roy, Jaideep Ahlawat plays a Hathiram Chaudhary, a disgruntled cop who, along with a junior (Ishwak Singh), is given the case of investing an assassination attempt on a high-profile TV anchor (Neeraj Kabi), and finds himself descending into a hellish maze of corruption, violence and deceit.
Not a straight cops-and-criminals drama, the show produced by Anushka Sharma's production company, created by Sudip Sharma based on Tarun Tejpal's book The Story Of My Assassins. is a complex social study of caste, class, and power.
Candy
Where to watch? Voot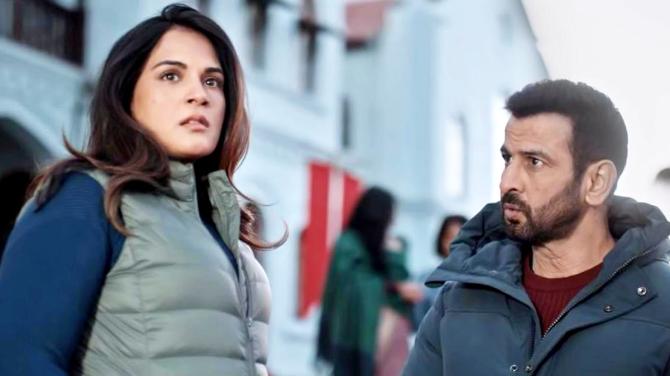 Richa Chadha played Ratna Sankawar, a small-town cop, in the eight-part series directed by Ashish R Shukla, who has to solve the murder of a young student.
The school has been invaded by drug peddlers selling 'candy' manufactured by evil MLA Ranaut (Manu Rishi Chadha) in his sweets factory; his son Vayu (Nakul Roshan Sahdev) is addicted himself and sells the drugs at rave parties that he organises.
The murder of the boy is passed off as the work of a monster that inhabits the nearby forest, but his mentor (Ronit Roy) starts unraveling the truth and prodding Ratna into action.
Shot on beautiful Uttarakhand locations, the series was binge-worthy.
Aranyak
Where to watch? Netflix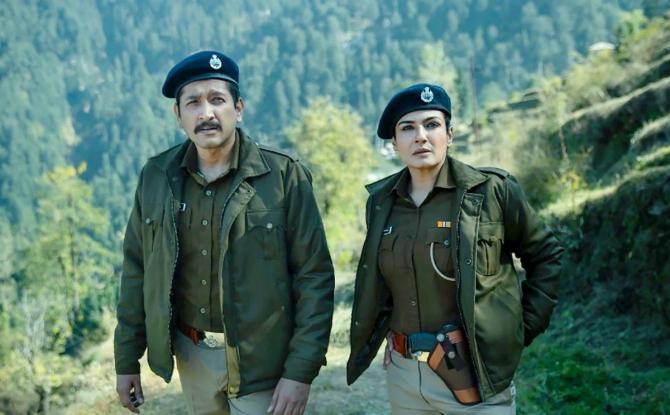 Raveena Tandon was the star of this Netflix crime show, directed by Vinay Waikul, playing a cop, Kasturi Dogra, in the remote town of Sironah in Himachal Pradesh.
As she takes a sabbatical to deal with family issues, Angad Malik (Parambrata Chatterjee), arrives to take charge; the two who start by butting heads are forced to work together when a French girl goes missing and is later found raped and killed.
The serenity of the town has been shattered by foreigners bringing in drugs, and the local politicians are busy with their own rivalry.
Drugs, superstition and corruption explode in a burst of crime and Kasturi is caught up in it.
Rudra: The Edge Of Darkness
Where to watch?Disney+Hotstar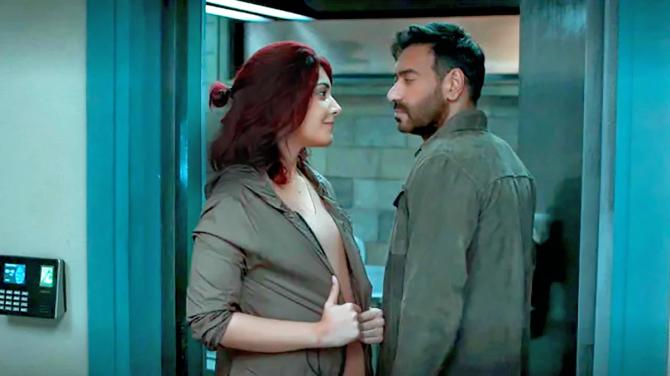 Ajay Devgn made his digital debut with an efficient adaption of the BBC series Luther, playing loose cannon cop DCP Rudraveer Pratap Singh, who is reinstated in the police force after being suspended for grievously injuring a suspect he was pursuing.
He is slammed right into a complicated serial killer case and a crumbling personal life; to solve the crimes, he has to take the help of a brainy psychopath (Raashii Khanna), who is not squeamish about murder.
Directed by Rajesh Mapuskar, the show worked on the star's strengths making for a brisk, gripping thriller.
Khakee: The Bihar Chapter
Where to watch? Netflix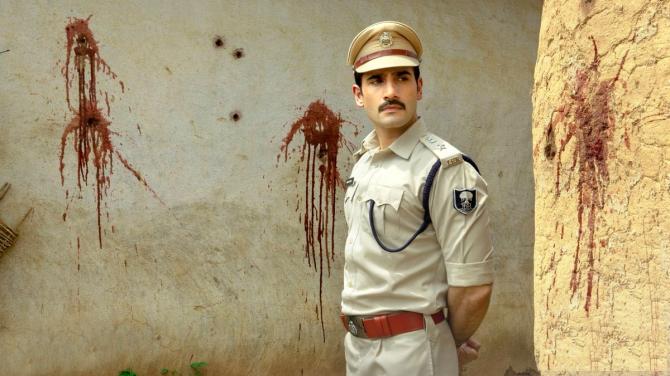 This series produced and written by Neeraj Pandey is based on the book, Bihar Diaries: The True Story of How Bihar's Most Dangerous Criminal was Caught by police officer Amit Lodha.
Karan Tacker plays Lodha in Khakee: The Bihar Chapter; the engineer-turned-IPS officer, sent on a 'punishment' posting to back of beyond Sheikhpura, where he arrives with his wife (Nikita Dutta) and little son.
By the time he starts to understand the caste politics of the region, Lodha is given the task of catching the wily outlaw Chandan Mahto (Avinash Tiwary), who is, cultivated by leaders, who want his lower caste vote bank on their side.
The series is one of many set in Bihar, but stays as real as possible without getting dull.
Dahaad
Where to watch? Amazon Prime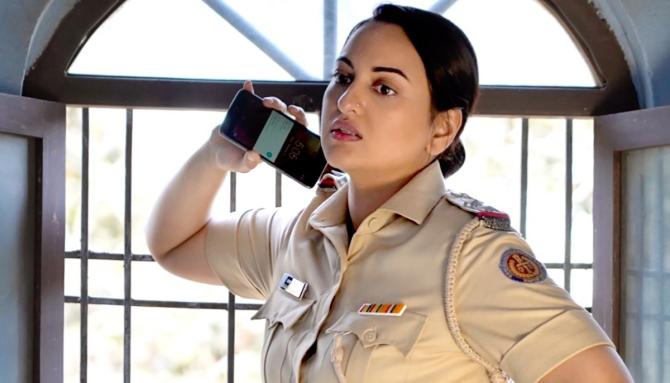 Directed by Reema Kagti and Ruchika Oberoi, this Sonakshi Sinha starrer is a well-made, police procedural, which keeps the socio-political realities of its Rajasthani milieu in mind.
Sinha's Anjali Bhaati, the tough, independent-minded lower caste cop, has to deal with patriarchy and prejudice in small town Mandawa, as she and her colleagues (Gulshan Devaiah, Sohum Shah) pursue a serial killer of young woman, whom he entraps with promise of marriage before robbing and murdering them.
It is Anjali's persistence and outrage at the apathy towards the missing women that helps in cracking the case.
She also emerges from the experience stronger and more determined.
Makes the viewer look forward to another season.