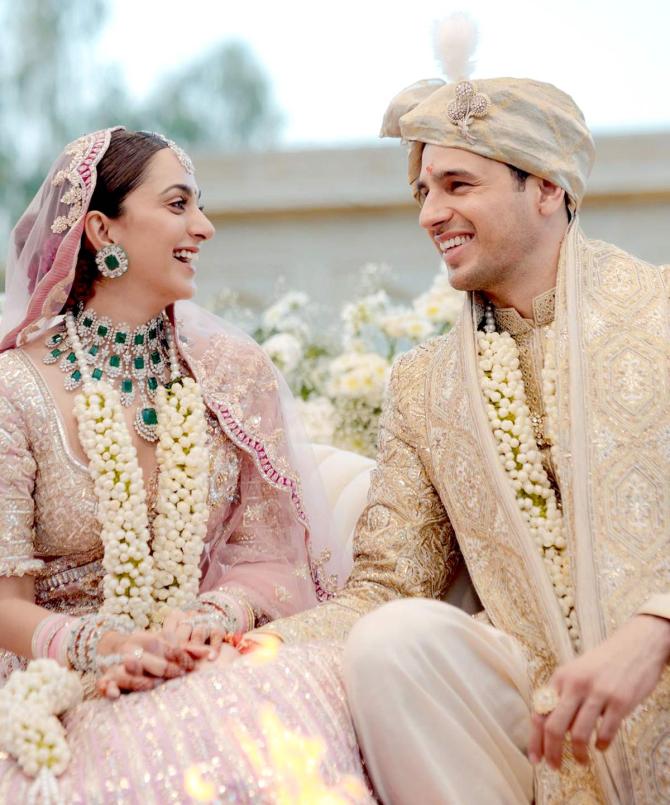 Kiara Advani and Sidharth Malhotra are married, and their mentor Karan Johar can't keep calm!
Minutes after the couple announced their marriage on Instagram, he shared his feelings in a touching post: 'I met him a decade and a half ago... Silent, strong and still so sensitive...
'I met her many years after... silent, strong and so sensitive in equal measure...
'Then they met each other and i realised in that moment that the these two pillars of strength and dignity can make an irreplaceable bond and create the most magical love story together... Watching them is a fairy tale that is rooted in tradition and family...
'As they exchanged vows on a mandap of mohabbat everyone around them felt the pulse... felt the energy...
'I sat proud, elated and bursting with only love for the two of them! I love you Sid... I love you Ki... May today be your forever.'
With that, the last Student Of The Year -- after Varun Dhawan and Alia Bhatt -- enjoys his happily ever after.