Congratulations Varun, Natasha!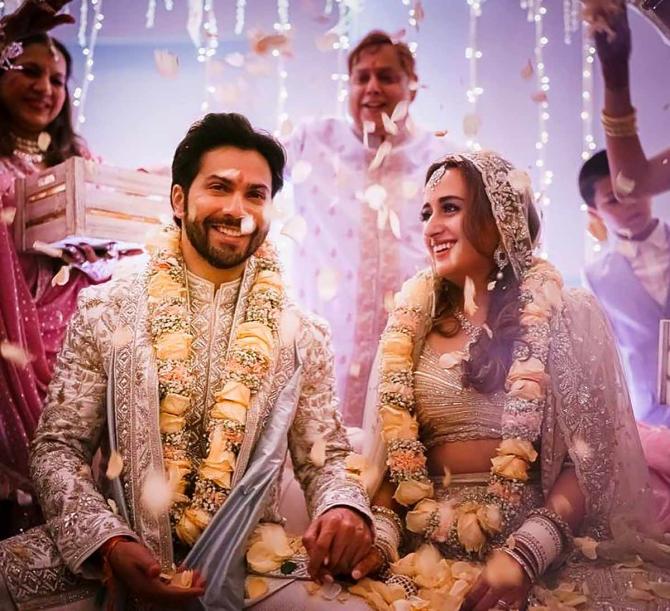 When Sunday, January 24, almost came to an end, Bollywood star Varun Dhawan and designer Natasha Dalal, who have been in love like for forever, wed in the presence of family and close friends.
Varun posted pictures on Instagram, and captioned them: 'Life long love just became official.'
The wedding, which were conducted according to Hindi traditions, took place at The Mansion House in Alibaug, the quaint coastal town across the bay from Mumbai.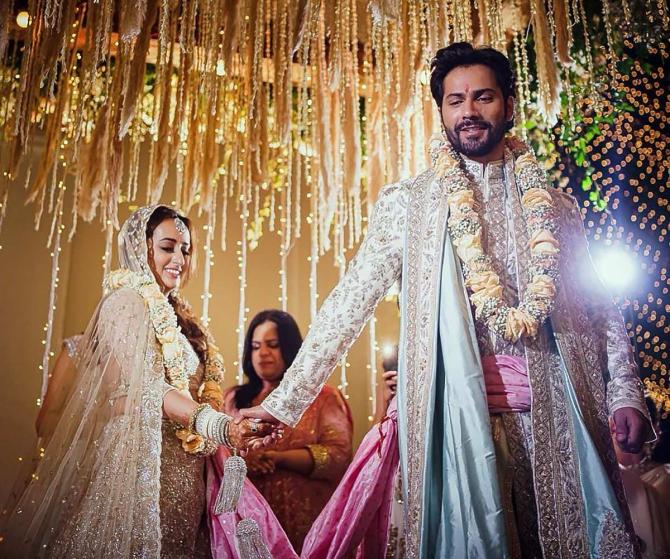 The guest list was restricted to a handful of Varun's friends and colleagues, thanks to the COVID-19 pandemic.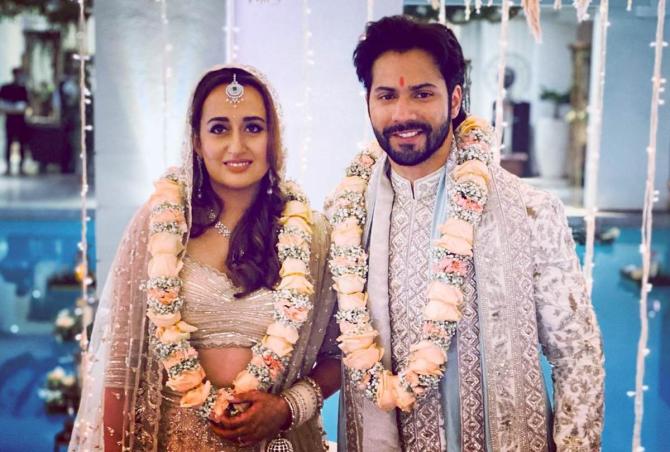 Director Shashank Khaitan, one of Varun's close friends in the industry, posts a picture and pens a heartfelt note: 'Nats and VD... wish you the absolute best... as you begin this new journey as man and wife, I pray you continue to remain the best friends you were and are. Continue to create value in each others lives and stand by each other in thick and thin.
'Nats, dealing with VD requires immense patience and you have shown enough and more till now and I know you will continue to be his rock.
'VD, Nats completes you and you know that, so love her more, express more and continue to be your loving self. Loads and loads of love to the two of you.'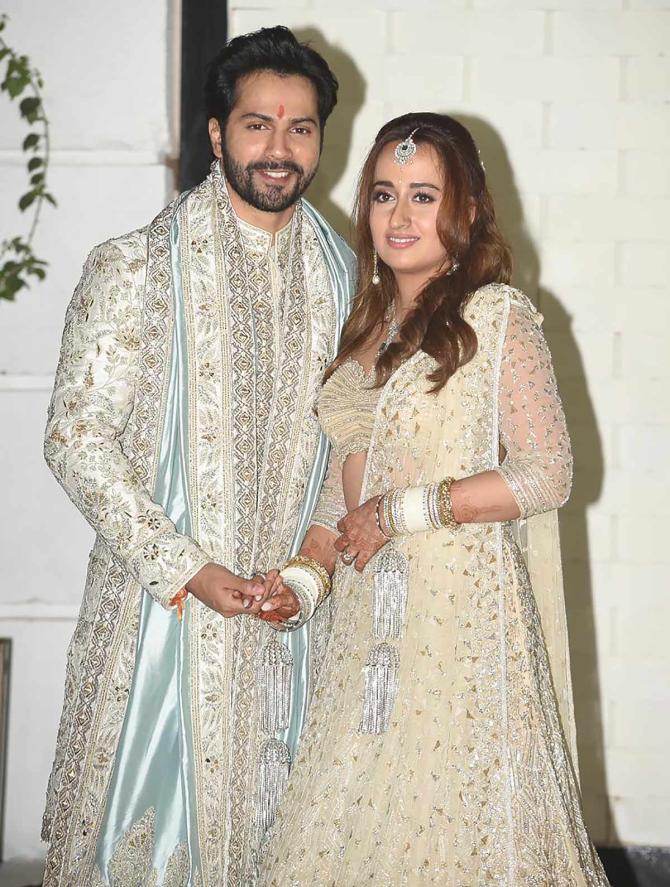 After the wedding, the couple posed for the assembled photographers.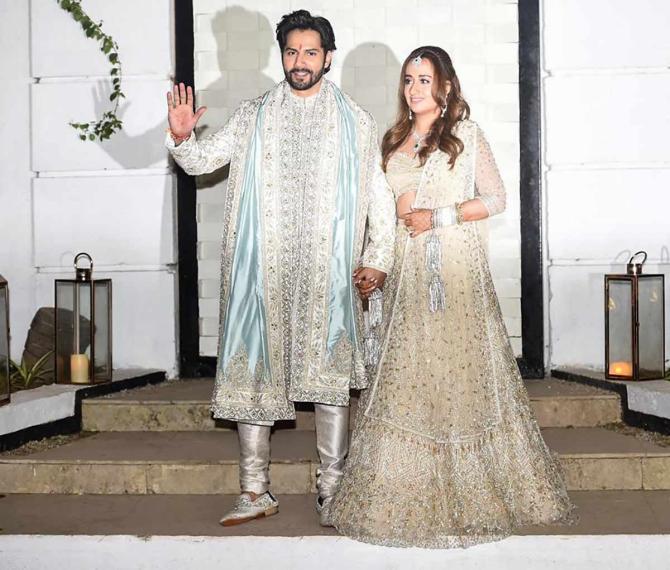 Varun wore a white sherwani with a hint of blue while Natasha picked a heavily embellished lehenga, paired with a matching blouse and dupatta.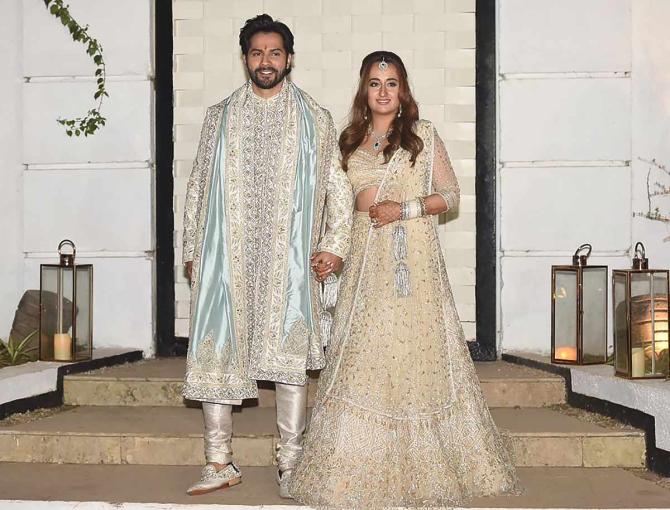 Doesn't Varun look so so so happy?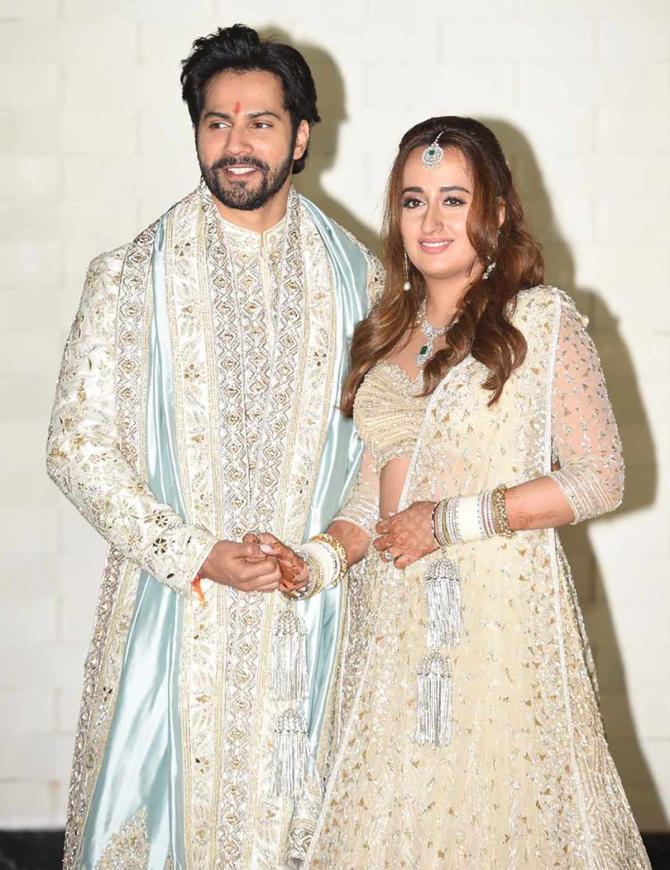 They can't stop holding hands!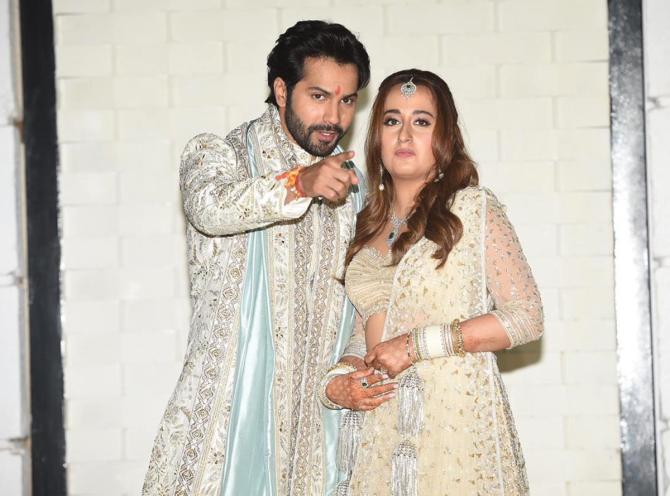 Is Varun introducing someone to his bride?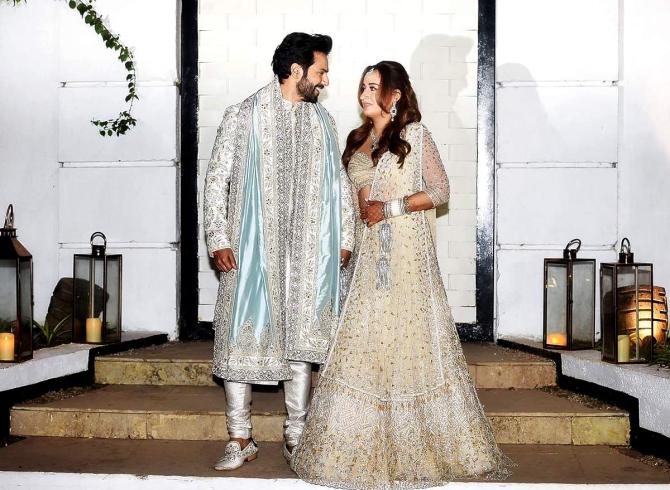 Looking into each other's eyes.
Varun and Natasha pose for the shutterbugs, and they can't get enough of it! Listen to the excited chatter in this video.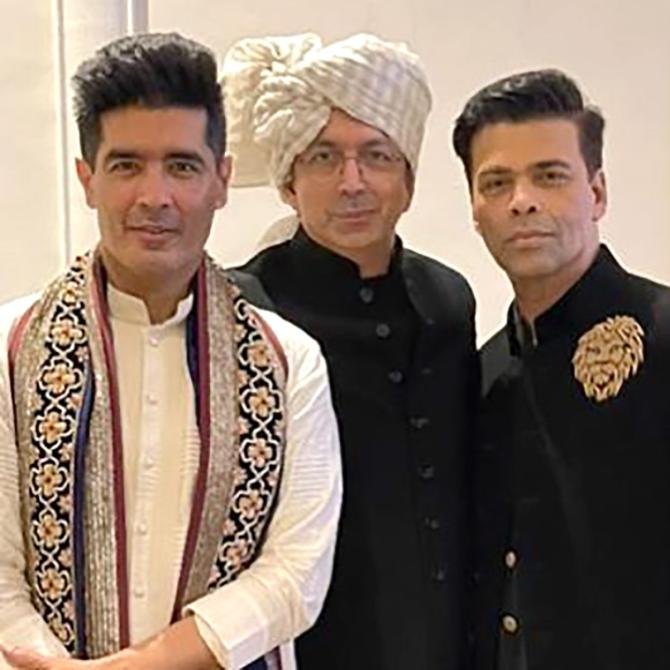 Film-maker Kunal Kohli, Varun's first cousin, with Manish Malhotra and Karan Johar, all dressed to the nines.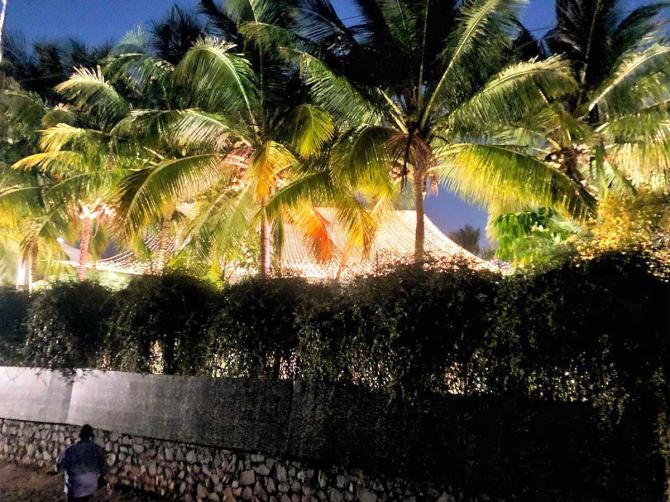 The Mansion House was beautifully lit up for the first star wedding of 2021.
The loud dhols make their presence felt.