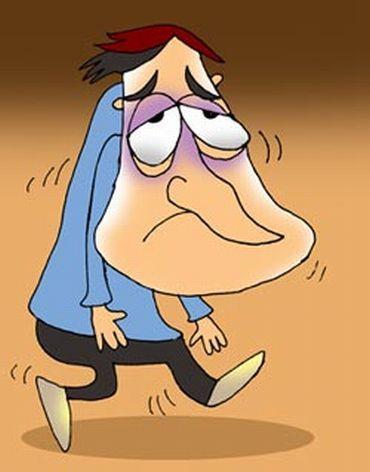 "You can either waste your life pining for her... or you can get over your hurt feelings, mend your broken heart and get a move on with your life.
What will you rather do?"
Love Guru in a no holds barred chat with our readers!
In a weekly chat with readers, Rediff.com's Love Guru offers relationship advice. For those who missed the chat on February 5, here's the transcript:
Ricky kumar
i love my uncle's daughter she also loves very much our age difference is 12 years , we had physical relationship for 5 years now she is avoiding , now she is saying to marry someone, i cant forget her what to do
Love Guru
Ricky Kumar, as uncle you should give her your best wishes for her marriage, and move on in life. In a few months you will be fine
---
Pradeep Narain
Cant get over my neighbour both now settled married. ages ago But How to forget her
Love Guru
Pradeep Narain, you need to develop a hobby, I think, to take your mind off wasteful thoughts. The sooner the better
---
Jyotsanarane
What is the one thing that would be a relationship breaker?
Love Guru
Jyotsanarane, there is no universal relationship breaker, would differ from person to person. For most, though, I guess infidelity would be a deal-breaker.
---
Bharath K
Love guru, now in detail..yes the girl also love me but my parents are strict and we are of rich class and she is upper middle class.and as i said she is an divorce and my age 33
Love Guru
Bharath K, if you are firm in your resolve, you should be able to convince your parents about the validity of your feelings. It is not that they are strict, conservative, rich etc, it is how firm you are in the face of opposition, and how much you are able to convince them. If it helps, you are not the first to face this dilemma, nor will you be the last
---
RSR
i m a married guy in relationship with a unmarried girl for the last five years, nw i want tht the girl shud get married happily with a ryt guy.... but it is being delayed at her parents side n my work is suffering due to time/family reason....i m really luv her but wants her good future too...pl guide me...
Love Guru
RSR, if I read you right you are saying you've had your fun and you want the girl to leave you alone, get married, and go away. Which is fine, no judgement there. After all, a relationship with a married person is doomed to fail. I hope you explained this to her before embarking on the relationship and did not mislead her by painting a rosy picture of a future with you
---
Bharath k
I Love a girl who is a divorce..how to tell may parents that i want to marry her
Love Guru
Bharath K, incomplete information. Does she also love you, and want to marry you? If yes, fine. In that case, go right ahead and tell your parents, just like how you would otherwise. You could be surprised, parents want their child's happiness, but sometimes this message gets lost in translation or communication. Your parents may well welcome your decision, so tell them
---
Tweety
Can a 22 year old girl marry her cousin who is 35 year old and a divorcee?
Love Guru
Tweety, you are asking this because of the age difference or the close relationship? Both reasons are a little unusual. Yes, in quite a few communities it is common practice to marry one's uncle/cousin, is yours among them? Personally, I am not in favour of marriage among close relations, so I don't recommend it
---
Ashiqur Rahman
I love a girl very much but she dont love me. Recently I again tell her about my love and she got angry and blocked me from whatsapp. What should I do do. I love her very much.
Love Guru
Ashiqur Rahman, it's fine that you love her but the fact is she donen't love you and for love to succeed, you need two people. Now, you can either waste your life pining for her, wondering why she doesn't love a fine specimen such as you, or you can get over your hurt feelings, mend your broken heart and get a move on with your life. What will you rather do?
---
S Vijaya Kumar
hi love guru,i am engaged on last month its a n arranged marriegd but still i have not talked to my fiancee yet my birthday has recently gone few days but stilll she not called me or even a msg her mom called and wished me on that day which i dont like which i dont expect , i am bit confused d reason about that whether she like me or not or not interested in marriage
Love Guru
S Vijaya Kumar, you have a right to feel upset, yes. But perhaps she was dissuaded from doing so by her parents, since it's an arranged marriage and her parents did not want her to be thought of as being forward? When her mother called you on your birthday,did she say anything about her daughter? Did you ask her?
---
Gnyan Ranjan Mahapatra
LG.... I think love is like full of stupidity that anyone can't change in his/her life.If you love a person heartly then He/She is insulting you in front of your friends/coliks/parents... there is a major problem of one side love.
Love Guru
Gyan Ranjan Mahapatra, was there two-sided love to begin with? If yes, why and when did it turn into one-sided love? Have you ever thought about it? Did you ever try finding out from her why she changed, what was it that made her change? Could it have something to do with you too, unwittingly maybe? As I keep telling people here, if you can write to me, it must be simpler to ask him/her?
---
Rashmi Lokar
hi lg, i m in love with a boy, but he is not aware of it and secondly he is my best friends sister, i want to tell him that i love him a lot, but i am scared of the answer, coz it may affect my friendship with his sister
Love Guru
Rashmi Lokar, is it your best friend's brother or sister? Either way, there should be no reason for it to affect your relations with your friend. Maybe it will help if you rope her in before you take the step? Often friends play matchmaker for their siblings
---
Vinay Shukla
Does religion really matter in a relation?
Love Guru
Vinay Shukla, ideally it shouldn't, but who said we live in ideal times or ideal society! So, sometimes it does manage to creep in, I am afraid
---
Hiya
hi love guru i really love a girl, but im a reserved kind of a guy, i want to talk to that girl about my feelings how do i start?
Love Guru
Hiya, do you have any idea if she loves you too? At least if she likes you? Unless you do, there is no point proceeding further. Often men mistake friendly overtures from the opposite sex for something it is not. I hope you are making the same mistake
---
Anil
My gf doubts me for everything, now i just dont want to be with her, but she does not wants to leave me, what should i do? im fed up of her complex nature
Love Guru
Anil, I guess what they say is true, breaking up is never easy. Couples make up, break up all the time, so it is not that difficult a task. However you do it, do it in the manner you'd like her to do if she was doing the breaking up
---
Chudamani Meher
hi..LG....I love a girl and she also like me. how can I talk with her and propose her..plz reply
Love Guru
Chudamani Meher, before you decided that you love her and she likes me, I presume you both have spoken about it? Or have you, like most men concluded she likes you because she looks at you in a friendly manner? If you are on talking terms, it shouldn't be difficult to ask her, women like men who are direct (not stalkers, but). If you two don't talk, first break the ice with her
---
Also read
Advice from the Love Guru does not reflect the opinions of Rediff.com and should not be considered in the capacity of professional counselling.
(Due to circumstances beyond our control, date and time of chat may change)
Illustration: Uttam Ghosh/Rediff.com
Surprise Your Special By Giving An Awesome Valentine's Gift from Rediff!