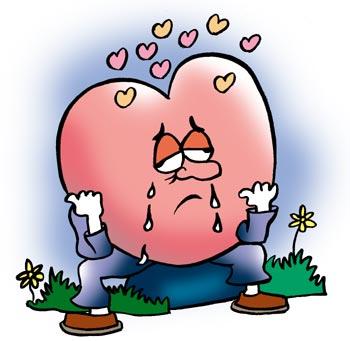 In an online chat with Get Ahead readers on September 25, Love Guru answered their relationship queries.
Here's the unedited chat transcript
rita-kotwani: a divorcee foreigner claims to have fallen in love with my 25 year old daughter. wants to marry her and take her to his native place.how do i beleive he is truly in love or just interested physically?
Love Guru: Rita-Kotwani, as a parent I understand your anxiety, but tell me, what does your daughter have to say? At 25 don't you think she is old enough to make her own life decisions?
brat4life: LG..I dont know what should I do ...part of me still like her ..but the distnce seems to be growing .. I am feeling little confused...am i doing the right thing or not
Love Guru: Brat4life, hard for me to say you are doing the right/wrong thing, cos there is no right or wrong in such things. But given what you said earlier, have you tried talking out the issues you have with her? Considering how long you've been together, don't you think she deserves that at the least?
alok mishra: Hi LG, I need to ask whether Long distance relationships are something to believe upon or just we should avoid it. I know there are pros and cons, but need an advice from you.
Love Guru: Alok Mishra, long distance or close ones, relationships can only work if you invest effort, apart from the usual love etc, in them. Longtime relationships tend to unravel sooner, I feel, given that the insecurities mount faster. Again, there is no one-size-fits-all formula for success
jayanti rao: I am a married with grown up children.I had a friendship with a married women with grown up children too. we had friendship for the last 6-7 years and we advanced to certainextent but due to fear I am unable to advance further.pl.suggest.
Love Guru: Jayanti Rao, I am not sure what you want me to suggest? Ways of being unfaithful to your wife?
Jayanti Rao: no. I don't want tobe unfaithful to my wife. I love too much to my wife but since she is purely religious lady, she is not interested in...........hence i am searching out for my pleasure. The other lady i am talking about is too interested in me.
Love Guru: Jayanti Rao, sure, since it's pleasure you are after, go ahead. But I trust you will be equally broad-minded when it comes to your wife seeking her avenues of pleasure, too, if and when
swagat: i have strong feeling for her.. i dont know abt her... as she lives in front of my building where i can see her...but whenever i tried to make eye contact or she looks at me for while and wents off... As her mother also comes to gallery after i come in my gallery? any solution how i talk to her or anything
Love Guru: Swagat, since you are living opposite each other, there must be so many normal times when your paths cross. Like going to the neighbourhood store, bus stop, auto stand, you name it. Surely it shouldn't be difficult to strike up a casual conversation with someone you see every day?
brat4life: Hi LG,I need help ASAP. My GF has waited for me for 4 years but I thinking I dont feel for her so much now ..and I feel so guilty ...I mean I needed a working woman and some she is comfortable in being a house wife and not intellectually stimulating (I know I am so dumb in not knowing what girl i wanted ..part of it I am a bit of a loner)
Love Guru: Brat4life, you ask for help, and then pour out your love life and your problems, but you don't specify what help you want. So you want to break up with your girl friend of 4 years. Do you want me to tell you how to do it, or to talk you out of it?
k sailaja: It is a delicate question. My in father in law is 72 years old. He recently kissed servant maid using his palm (in appropriately). She got angry and she kept fuming. She did not make a big scene. How do I educate him that, it is not acceptable behavior.
Love Guru: K Sailaja, at 72 years of age your father doesn't know what is acceptable behaviour and what is not? He is lucky your maid has not approached the law enforcement, only because she fears losing her livelihood. Your father doesn't need education, he needs a talking to. Firmly.
sushan: Hi, I am a married since 2011, now my ex gf and me after three years talking in phone. not sure and confuse is it the right we shall continuee to talk on phone..? please give me suggestion
Love Guru: Sujit Rathod, whether it is right depends on a) what you two talk about on the phone,and b) if your wife is aware of and ok with it.
arvint: hi sir, i like a girl from last 1 year and in last week i proposed her and i think she also like me but problem is now i knew that she is 9-10 yrs younger than me i am 26 now. So.. i told her about that. i think she want to continue our relations but how i do ? is it ok or not
Love Guru: Pradeep Tupe, the age gap you mention clearly makes her a minor. You could land in big big trouble with the law -- do you think it's really worth it?
Akhil Kaushal: My girlfriend stopped talking with me over a very small issue since 12th September. She has blocked me on all her contact list. How can I approach her & clear the misunderstandings between two of us. I just want to have a fair chance to explain things. Rest I really respect her words & feelings. On 18th October we will be having our 2nd anniversary regarding our love.
Love Guru: Akhil Kaushal, how would one have reacted before the era of contact lists etc? By meeting the other person face to face. Has she taken out a restraining order against you? No, right? So go and meet her, talk to her, explain yourself, apologise, make up. Simple
Rahul Upadhye: My sweetheart married another guy under family pressures, but she still loves me with same passion. I too share same passion n love. I am more than willing to marry her but she's scared of what the soc. will say if she divorces that guy for me. I too am unable to answer her, which adds more fright to call for divorce.How should I pacify her and make her comfortable.
Love Guru: Rahul Upadhya, what happens to her family pressure if she divorces and marries you? Has the family reconciled itself to the two of you getting together? If yes, then you have little to worry about, after all family is what matters most in such cases
sinosin: hi LG .....i like a girl....but afraid of approaching her..what should i do
Love Guru: Hi Sinosin, get over your nerves, simple. Whatever you do, don't go in for Dutch Courage. Remember, faced with such a situation, most men will be nervous, it is not something that's happening only to you.
Illustration: Uttam Ghosh/Rediff.com