'Google and Facebook need to be tamed, their garb of 'Investing in India's future' need to be pulled off,' observes Vibhu Arya.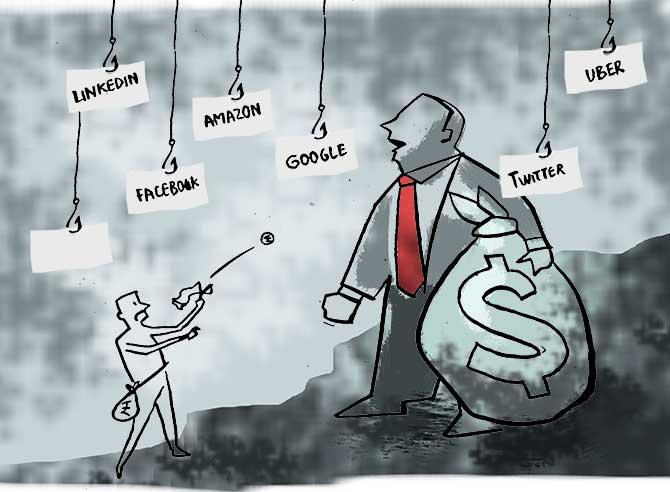 2007: The Digital 'Battle of Plassey' (external link) which Google Won.
This is Guruji.com! (external link) India's search engine started by 2 engineers in 2006.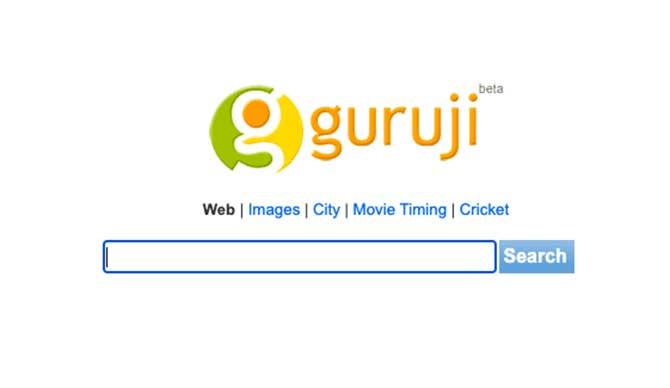 Before Google and Facebook began yielding insane nuclear, monopolist market (external link) power, there was a generation of startups (Sequia funded (external link) Guruji, Sabeer (Hotmail) Bhatia funded ApnaCircle (external link) and a dozen others) that tried to build search engines, maps, and social media for India.
Those days, risk capital was scarce, India's venture capital partnerships were itself 'starting-up'.
Guruji (external link), was a search engine built on a proprietary technology 'that crawled the Web identifying Indian content using sophisticated algorithms'.
David vs Goliath (external link) style, Guruji fought a valiant battle with the infinitely more resourceful Goliath, Google.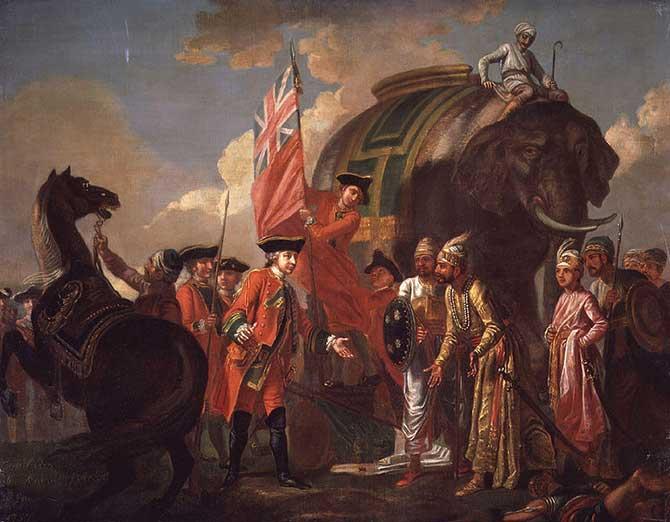 The Prophecies of Marc and Mark!
During the ensuing commotion of the global financial crisis and resultant parched venture capital funding, Google-Facebook firmly planted their pirate flags atop their 'search and social' empires in India and other emerging markets.
In the past decade, all Silicon Valley consumer technology giants have landed in India, built massive digital monopolies across vertical social media, mobile operating systems, and instant messaging and most recently invading, nation's economy critical, real-time-fast payment methods like 'our' UPI.
In 2016, coinciding with a decade of Facebook in India, this is what Marc Andressen, board member, Facebook (external link) said: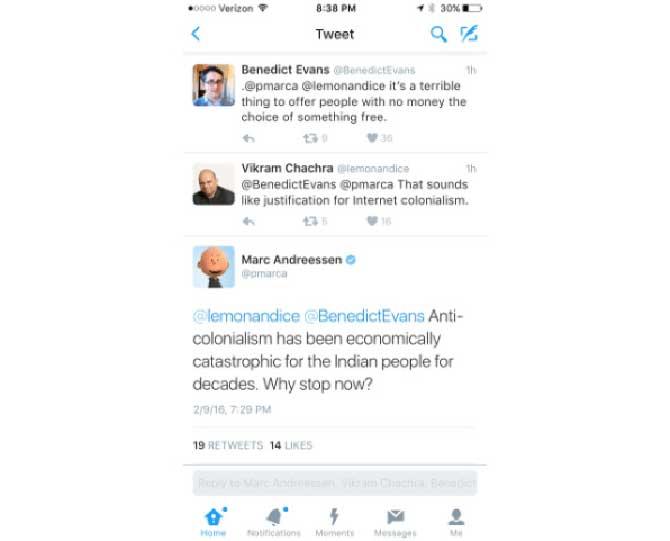 Mark responded to Marc's tweet with, 'India is personally important to me and Facebook..'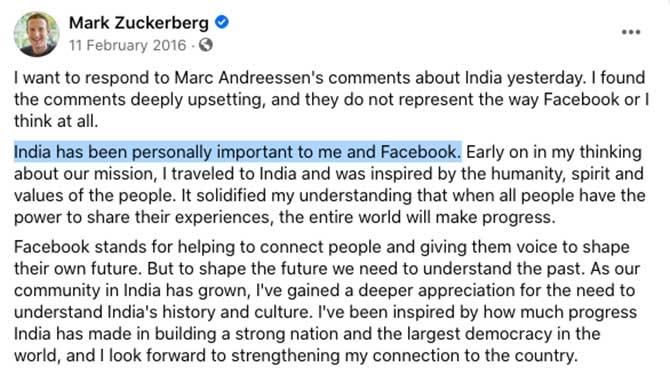 The present, here is what digital colonialism looks like"
Actually, Marc Andressen and Mark Zukerberg, both forecasted correctly since India is very important, they and their ilk, have digitally colonised India.
If the features don't work, the promotional cash backs will.
Google has burnt truckloads of cash, investing in its India future, in-its-Payments future via GooglePay, now commands an outrageous 50%+ market-share of UPI (external link), and WhatsAppPay desperately waiting for a regulatory green light to join the UPI race.
India's Bhim app now holds a less than 2% share (external link).
'Local' UPI, 'Local data & 'they' get to monetize it.
Mitron vs Facebook Reels
Facebook has now rolled out Reels, the TikTok feature clone on Instagram to fill the vacuum left by a banned TikTok.
Perfectly legitimate, but their enormous social media platform distribution leverage leaves the brilliantly designed, heavily localized homegrown social media video apps by young Indians, some still in college dorms, as Indian comic Kunal Kamra says, 'Inka (college students) ka canteen main udhari hai, yeh kya...' at a severe disadvantage.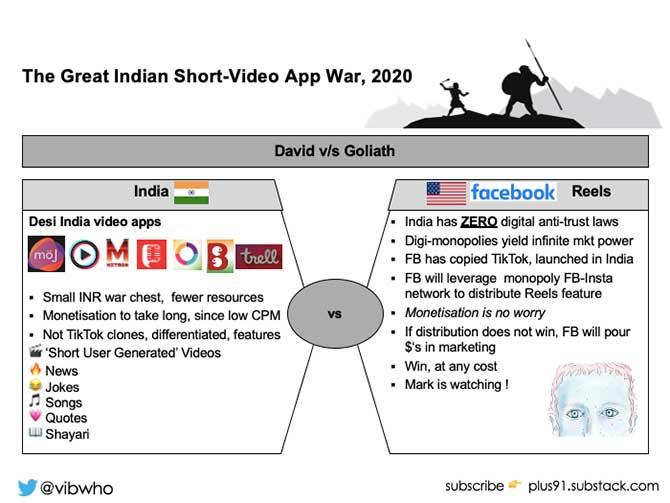 Let Chingari, Mitron and others not meet Guruji.com's fate.
The below retweet innocently confirms how India inadvertently gets swooned by foreign tech giants.

Securing IN Digital's Future
Guruji did not have adequate resources or an 'enabling ecosystem of laws, for instance, 'application of anti-trust law regulation to digital monopolies' which could have ensured a level playing field' to fight with Google.
Indian consumer startups are building great products. Flipkart built the e-commerce core competencies -- technology, logistics, assortment, analytics, user experience at par with giant Amazon.
Likewise, we have category leaders like Swiggy, Zomato, Paytm, Ola, OYO, Dream11, and, my personal favourite, the insanely efficient, orgasmic product experience of Cleartrip. I am a Cleartripper.
Redesigning IN's digital future
Europe (external link), Russia (external link), and Latin American nations (external link) are working to secure their digital sovereignty, China (external link) already controls its digital sovereignty.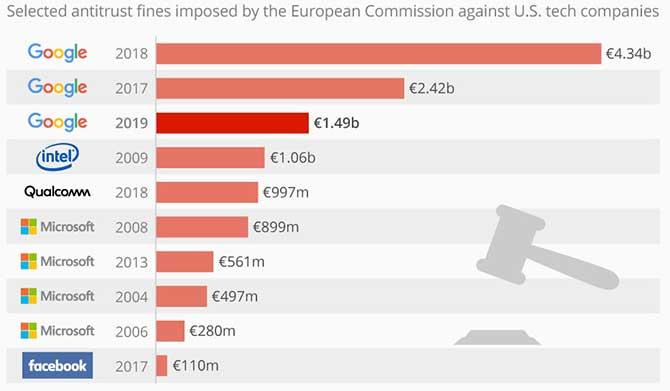 Here is a 5-point actionable plan for MEITY (external link).
1. Build laws for local-digital-economic-value capture & harvest:
Foreign Internet technology companies entering India, must:
Build their local India entity (RBI has a similar law (external link) for Foreign banks, should they wish to operate freely (external link) like local banks, else they can run stymied (external link) operations)
Book all local revenue, locally (no financial shenanigans, nor regulatory arbitrage)
List their India entity, locally within X years of operations
2. Build laws for data sovereignty
Foreign Internet technology companies must data localise,
3. Build 'digital' anti-trust laws
4. Implement laws, & offer poetic justice
Foreign Internet technology companies violating any of the laws, whether data localisation or local economic value capture, must be penalised in a sequence:
Severe public warning (Russia style (external link))
Concomitant fine (European style & sized, €1.49 billion (external link))
& then section 69a (external link), recently leveraged to ban CN apps in IN's national interest.
Ensure no conflict of interest, no funding from these technology monopolists.
5. Encourage, robust independent public policy thinkptanks for 'action-oriented research and dialogue' to secure India's future.
---
Vibhu Arya works in Singapore for a Chinese fintech. He says he 'utilises the extra hours' on his calendar to 'think and write synthesised perspectives on India's Internet Economy, specifically e-commerce, fintech, the new, sharing, and platform economies, the future of work and the gig economy etc.'
'I have no greater purpose than to help build a brighter tomorrow for India,' says Vibhu.
Reproduced with kind permission from https://plus91.substack.com/people/695002-vibhu-arya
Production: Ashish Narsale/Rediff.com