India's Internet economy has two choices: An immediate $30 billion Sale-and-Leaseback or a $3 trillion value harvesting over decades, observes Vibhu Arya.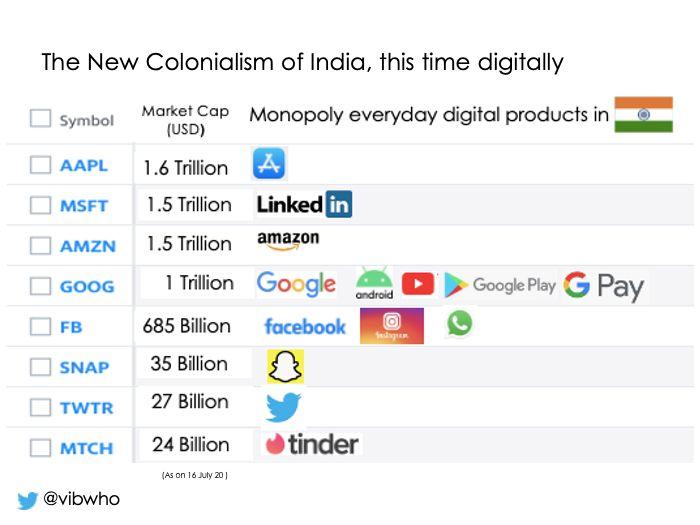 In real estate, shipping and, aviation, a sale-and-leaseback involves selling an asset to raise capital upfront, then rent-leasing that very asset back from the purchaser.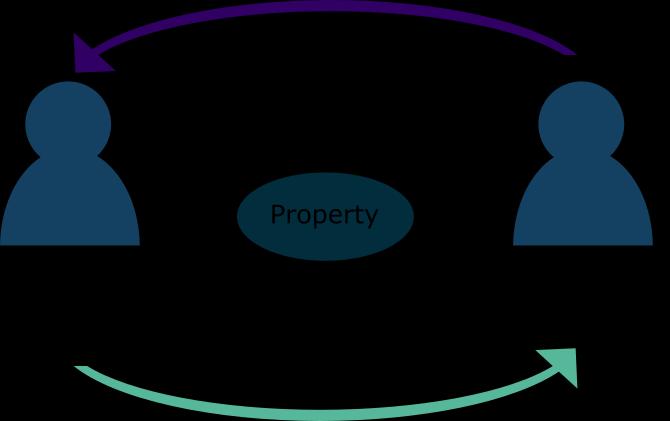 Understanding the Sale
Multiple free-for-user platforms owning, yet mono-product digital advertising giants, Facebook and Google have separately, but equally proudly announced a total of $16 billion in investments tagging India's elected leaders with emotive hashtags like #empoweringIndia, #digitalIndia, in their press and social media announcements.
If we add another $14 billion of Uber, Twitter, LinkedIn, Amazon and other foreign technology company investments that may come in, this ballparks to an eloquent sum of $30 billion, the sum at which the Internet economy of the world's second-most populous country with the second-largest Internet user base has been sold.
Indian parents have ensured this investment-attracting-spree goes viral via India's legendary good-morning-forwards WhatsApp engine since they clearly see a hopeful future for their kids being employed with these well-paying digital technology colonisers, not to mention the Instagram worthy swag merchandise for new joiners.
Boston Consulting Group has categorised Indian's everyday internet journey via 8 S's: Seeing (YouTube), Shopping (Amazon), Studying (YouTube), Saving (UPI), Selling (Facebook, WhatsApp, Olx), Socialising (Facebook, Instagram), Searching (Google, Maps), Selecting (Online reviews).
Understanding the Leaseback
All Indian businesses, big or small, listed or unlisted, sole proprietorships to mega conglomerates have begun allocating budget to advertisements on Google and Facebook.
Legend has it, that the largest benefactor of startup funding in India is, well you guessed it, these twin advertising giants.
All startups, be it e-commerce, fintech, EdTech or travel invest a chunky portion of their total capital raised on advertisements in Google and Facebook.
Each small business needs a Facebook and Google profile.
Your reliable handyman, carpenter, painter, plumber increasingly have their Google profiles.
Investors in these foreign technology companies, listed on the NYSE, continue to see growth from emerging markets, the digital colonies, propelling the stock prices, onwards and upwards.
India, which is selling its Internet economy, now pays rent to access its very own internet economy.
The implications for Indians
Take for example, Google Pay, which curiously six months headstarted its UPI race, now commands a 50 percent market share of India's free for consumers, over a billion transactions per month UPI payment method.
The advertisements on Google Pay will shortly begin, any Indian financial services companies including digital lenders, banks, investment managers, stockbrokers will be able to target Indian UPI consumers, with massive potential advertising revenue accruing to Google Pay.
Why should this revenue not accrue to our very own NPCI's exceptionally efficient BHIM app?
China's $3 Trillion Vision Approach
Compare and contrast this with China, which laid an Internet economy vision and built enabling policy provisions for its domestic Internet economy to flourish, reflecting in the $3 rrillion valuation of listed and unlisted, China headquartered home-grown technology giants such as Tencent (WeChat, video-game PUBG), Alibaba, Alipay, JD, Baidu (China's Google), Meituan Dianping, DiDi (China's Uber), Kuaishou, Byte Dance (TikTok) and EdTech VIP Kid.
Most of these companies are global category creators or leaders.
Global venture capital funds invest in these companies and many of them have ultimately listed and unlocked their value, in hold your breath, America.
China has aced maximising the potential of its Internet economy.
China led the world in the manufacturing of physical goods, it is now second to America, in the manufacturing of digital goods and services.
Ironically, nothing validates the importance of China's global technology prowess better than, countries in territorial, economic or COVID pandemic blame-game disputes with China, as an immediate antidote have or are warning to block off Chinese tech assets operating in their countries, illustrating the size, scale, fear and global importance of China' growing Internet economy.
India: The Road Not Taken
Imagine if India replicated the China $3 trillion iInternet economy vision, we would perhaps miss on the immediate $30 billion potential investments by Google and Facebook, but in a decade build, unlock and harvest value from a potential $3 trillion worth of Internet economy.
A digital economy so large, that, pun unintended, it would come with a risk of other countries warning to block off Indian Internet apps if ever, any territorial or economic disputes arose.
India's Internet economy has two choices: An immediate $30 billion Sale-and-Leaseback or a $3 trillion value harvesting over decades. The choice is sadly, inadvertently, made.
Thankfully, India has decisive political leadership, which, once it understands the implications, can immediately secure India's digital future.
Don't miss Part 2! A 5 point actionable agenda to secure India's Internet economy.
---
Vibhu Arya works in Singapore for a Chinese fintech. He says he 'utilises the extra hours' on his calendar to 'think and write synthesised perspectives on India's Internet Economy, specifically e-commerce, fintech, the new, sharing, and platform economies, the future of work and the gig economy etc.'
'I have no greater purpose than to help build a brighter tomorrow for India,' says Vibhu.
Reproduced with kind permission from https://plus91.substack.com/people/695002-vibhu-arya
Production: Ashish Narsale/Rediff.com