'Social media giants are making millions and they have to be responsible'
'Under the ambit of anonymity, you cannot bully people on social media and get away it'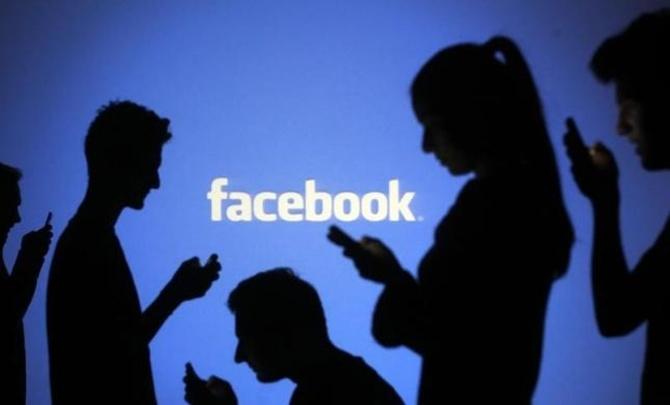 On Tuesday the Supreme Court of India directed the Madras high court to continue hearing two cases before it seeking Aadhaar linkage to social media profiles of users and traceability on encrypted platforms but told the court that it cannot pass final orders.
The Supreme Court also agreed to hear Facebook's plea, seeking the transfer of similar cases pending in different high courts in the country, to the apex court, and posted the matter for further hearing on September 13.
The court's directions came after Facebook filed a transfer petition in the Supreme Court on a plea by Antony Clement Rubin in July 2018 in the Madras high court seeking interlinking of users' Aadhaar data with social media profiles.
The case will have a huge impact on WhatsApp, owned by Facebook, which is an encrypted messaging platform. WhatsApp has consistently resisted the government's attempts to enable traceability to help law enforcers apprehend the purveyors of misinformation and rumours on the platform.
Antony, an RTI and animal rights activist, took up the legal battle against Facebook after he was appointed as a member of a Jallikattu monitoring committee by the Animal Welfare Board of India to see if there were incidents of animal abuse.
During that time supporters of Jallikattu had abused and defamed Antony on social media, following which he filed the petition in the court.
Antony spoke to Rediff.com's Syed Firdaus Ashraf on why he dragged the social media giants to court. "I only want the originator of the data, and that too when law agencies ask for the data. It should be shared on proper channels," he says.
What was the reason for you to go to court seeking interlinking your IDs to social media accounts?
I have filed two petitions in the court, one is about linking Aadhaar or any other government ID with social media and utility services. My second prayer is to form a key taskforce to curb cyber crime and cyber bullying.
When it comes to Aadhaar linking, the division bench got excited but in the Madras high court the linking of Aadhaar to social media was considered as dangerous and did not talk beyond a point.
When the matter reached the Supreme Court Court they did not persist more about linking Aadhaar but were more persistent about finding the origins of the message.
Under the ambit of anonymity, you cannot bully people on social media and get away it.
Don't you feel this could be dangerous for democracy as you won't be able to criticise the government's policies anonymously if you link your ID to your social media account?
Agreed, but tell me, the people who are victims, how are you going to address them?
You cannot say I want my privacy and cyber bully people.
You cannot say I want to be anonymous in cyber bullying people.
I am only saying, I want the originator of the data, and that too when law agencies ask for the data. It should be shared on proper channels.
I am not talking anything illegal. I am not talking of hacking systems. Give the details to the court and police. I am going through a proper channel. I don't see any breach on that.
When you complained about the threats you got from cyber bullies, what response did you get from the social media sites?
I gave two complaints when I was cyber bullied.
In one case I personally went and met the police commissioner (of Chennai). He told me he will address the case and finally he told me he had written to Facebook but the company did not respond.
Afterwards I went to court and got the direction that Facebook had to take action on a particular Facebook page. I wrote to TRAI too but this matter of 2018 has (gone nowhere).
In practical terms, do you think it is possible to link your Aadhaar or any other government ID to every WhatsApp ID of yours or, for that matter, Facebook ID?
Don't get stuck on Aadhaar and go to the case. The case is more about originality and traceability (of messages).
You are not telling me how you are going to address the crime. You are telling me 'Aadhaar Aadhaar', but the court is dealing with the case and there are technical experts.
Professor V Kamakoti (professor of computer science and engineering at IIT-Madras) is not a lay-person. He is one of the National Security Advisory Board members and technical advisor to the Prime Minister's Office.
Social media giants are making millions and they have to be responsible. They have to have the knowhow to find out the origin of the message (and identity of the person) on their platform.
As an RTI activist do you support the linking of Aadhaar to social media accounts as it is a breach of privacy?
Honestly, I want social media space safe for women and children.
If someone bullies some lady, the originator and the perpetrator have to be taken to task. You cannot spread fake messages.
Social media companies can give the IP address when the police ask. The issue solves there.
You are perfectly right on the cyber bullying issue but don't you think this will also put those people in trouble who anonymously criticise the government?
From ancient times people who want to dissent will dissent, whether privacy or no privacy.
People are going to protest if they want to protest, as protest is all about ideology.
You don't be on Facebook and be on the field. I do protest many times but that does not mean I want others to be victims (of cyber bullying).
But like Big Brother the government can watch you all the time on social media if you are made to link your ID to your social media accounts.
I agree and this is a double-edged sword. But tell me, how am I going to get relief from cyber bullying?
Being in Tamil Nadu you took on the Jallikattu festival. What kind of threats did you receive?
The post is still active on Facebook and they have got my petition copy. I don't want to reveal details about that. Facebook knows about it. All the top lawyers are now looking into my petition.
Facebook knows the case but they have not dealt with my case.
But Facebook may not think your case is so serious, even while you think it is very serious.
I feel affected. I feel like a victim and I am not going to let it go like that.
So many people let go of these things and just because people let go that does not mean it is okay. Someone has to take action. I am going to persist.
Do you think Facebook is not giving you details about the person who cyber bullied you, despite having the details?
They are having an issue now therefore they have gone to the Supreme Court of India.
I just want Facebook to be responsible in India when they are making millions in money from our country.
I just want our country to be a safe place and nothing beyond that.
Everybody is talking of Aadhaar but not looking at the core issue of traceability and cyber bullying. It is a big menace.
In Hong Kong the government is using social media to stop dissent and it is working for them.
They are using Tinder now. They are using gaming apps too. It is a bigger issue.
In PubG you are playing online games with people and that other person is non-traceable.
All these things are of very serious concern. I have just sparked the whole controversy and opened a Pandora's box.