With razor-sharp focus on deliveries and customer experience, powered by strong in-house technology built ground-up, Swiggy is emerging as the food ordering platform of choice.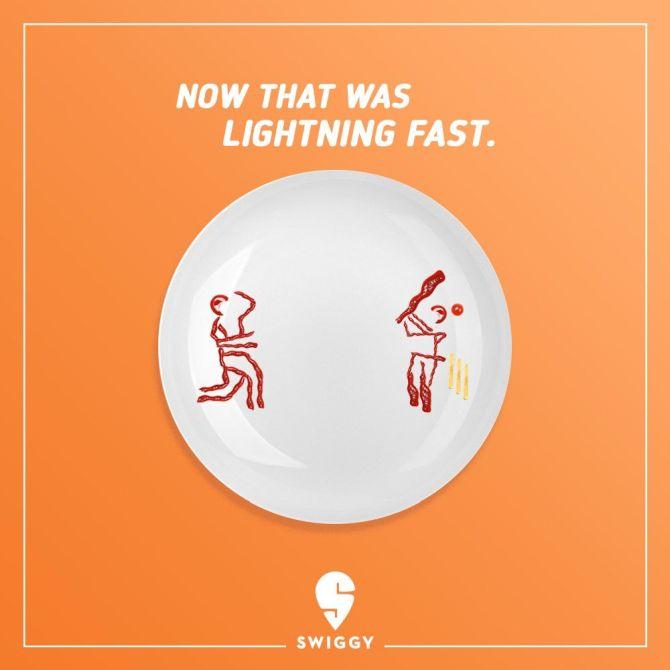 Swiggy's meteoric rise has caused a squeeze in the food-tech market.
Foodpanda, which got sold to Ola in 2017, is scaling down its business.
Uber Eats is in talks for an acquisition.
Zomato is struggling to match Swiggy's growing online orders, even as it scouts new investors.
With razor-sharp focus on deliveries and customer experience, powered by strong in-house technology built ground-up, Swiggy is emerging as the food ordering platform of choice.
On the other hand, top venture capital investors are rewarding it with big cheques to support discounts and newer ancillary verticals like cloud kitchens, subscription meal options, and a concierge service.
If sources are to be believed, the Bengaluru-based company may soon close another large funding round of around $500-700 million led by SoftBank, with participation from existing investor Naspers.
The Japanese investment giant has been in discussion intermittently with both Zomato and Swiggy for an investment, but the talks have not fructified so far.
"With operational intensity and execution, Swiggy has shown that it has built a very strong platform," said Vinod Murali, the founder of venture debt fund Alteria Capital.
"It is not just about discounts. It has consistently delivered on customer satisfaction - from getting the right options of food to launching newer service lines like Swiggy Stores and Swiggy Pop, with a focus on increasing consumer stickiness and expanding the consumer base," added Murali, who was earlier the managing partner at InnoVen Capital, an investor in Swiggy.
In a market that has Zomato and Foodpanda, Swiggy's rise to the top in less than six years is phenomenal, many experts tracking the sector say.
Swiggy started 2013. After Swiggy's entry, Zomato, which started as a restaurant discovery platform in 2008, had to realign its business, with a focus on deliveries as Swiggy made inroads into the segment.
Early this year, Zomato sold its SSG of key retailers over the past five quartersfootprint - Zomato is present in 300 cities (including international markets) versus Swiggy in 40 cities - the data shows Swiggy is neck-and-neck in terms of popularity and sales.
In 2017-18, Swiggy clocked sales of Rs 468 crore, matching Zomato's turnover of Rs 466 crore, according to regulatory filings by these companies.
Both the platforms service around 25 million orders monthly, according to industry estimates.
But where Zomato is trying to hold its ground, Swiggy is growing faster.
In terms of app downloads, Zomato has maintained a 31-32 per cent market share through 2018, whereas Swiggy has grown its share to 30 per cent in December 2018 versus 26 per cent at the beginning of the year, according to Kalagato.in, a corporate data intelligence firm.
At the end of 2018, Uber Eats and Foodpanda had 16 and 10 per cent market share, respectively, in terms of app downloads.
However, in terms of transaction volume, Swiggy has clearly beaten the rest of the players by a safe margin of 48 per cent market share in transaction volumes, compared to Zomato's 26 per cent and Foodpanda's 21 per cent, respectively, as of end-2018, according to Kalagato.in.
"Swiggy has become India's go-to app for food delivery. Its focus on logistics has paid great dividends for the company," said Aman Kumar, founder, Kalagato.in.
"But those who believe that Zomato has lost the battle to Swiggy should also remember that Zomato operates in multiple countries and has built a different niche for itself by focusing on Zomato Gold, which has found phenomenal success with diners," he added.
Swiggy's $1-billion fundraise in December last year has also shot it into the top ranks.
By getting on board top investors like Tencent, China's internet behemoth and the owner of WeChat payments platform, Yuri Milner's DST Global, and Chinese e-commerce group Meituan-Dianping, the start-up has lined up long-term predictability of capital.
If SoftBank joins this list, it only strengthens Swiggy's chances of winning in a market fraught with high discounts and huge marketing spends, according to experts.
SoftBank and Swiggy could not be reached for their comments on this story.
Photograph via Twitter