Facebook-owned messaging service WhatsApp has secured regulatory approval for launching its digital payment platform -- WhatApp Pay -- in a phased manner, close to two years after the US-based company's pilot run.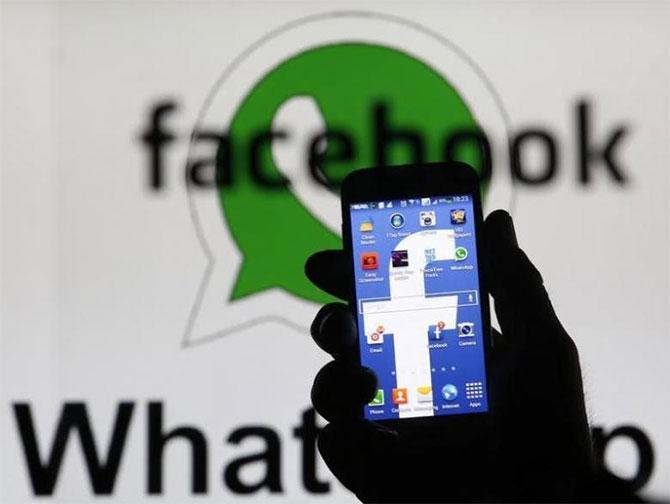 The National Payments Corporation of India granted permission to the California-headquartered WhatsApp on Thursday to operate WhatsApp Pay, which will cater to 10 million users in India during the first phase, a person in the know said.
The NPCI approval follows the Reserve Bank of India's go-ahead. WhatsApp has assured the RBI and NPCI that it will comply with the data localisation norms, a source said. WhatsApp's resistance to the government's stand on data localisation was a key reason behind the delay in the company's payment service launch.
"If WhatsApp is able to fulfil the compliance requirements, the messaging platform will be able to do a full roll-out," the source said. Neither WhatsApp nor NPCI responded to Business Standard queries on the subject.
Once WhatsApp is able to do a full roll-out of the payment service, it's expected to capture the lion's share in that space. The messaging service giant, which was bought by Mark Zuckerberg-led Facebook for $21 billion in 2014, counts India as its biggest market with more than 400 million users.
Scale it slowly
WhatsApp's phased rollout of the payment service is linked to its large user base. The firm wants to scale up its payments operations once the infrastructure is equipped to handle the load of transactions, an official said.
WhatsApp Pay, based on the Unified Payments Interface (UPI) standard, is different from other apps that offer payment services. UPI, developed by NPCI, lets bank account holders send or receive money electronically without entering their net banking user ID or password.
So far, Google Pay (launched in 2017 as Tez) has been the most used and growing UPI app in India, followed by Walmart-owned PhonePe, Paytm and NPCI-created BHIM.
All or most of these apps have acquired users from the ground up, giving banks time and opportunity to scale up as the transaction volume rises.
As for Paytm, the subscriber numbers were not as high as WhatsApp when it launched UPI. Paytm had about 280 wallet users at the time and not all of them switched to UPI.
In the case of WhatsApp, the user base is already large and a phased rollout will hep ensure banks can scale up their systems as users start transacting. Payments through WhatsApp were introduced to a million users as a part of trial run in February 2018.
WhatsApp Pay's beta run
WhatsApp started its trial run by partnering with ICICI Bank, while awaiting the regulatory nod to go live. After a long wait, things started firming up late last year.
In October 2019, a third-party security audit, okayed by the RBI, was performed by one of the Big Four consultancies to check for security compliance of WhatsApp Pay, it's learnt. In the meantime, WhatsApp worked with the government and its own teams to resolve issues around data processing compliance.
The move to roll out WhatsApp Pay to a wider user base will put the American social media giant in direct competition with players like Alphabet's Google Pay, Walmart-owned PhonePe, Amazon Pay and Alibaba-backed Paytm. These companies are already locked in a fierce battle to dominate the digital payments space in India.
As of last May, according to news reports, Google Pay saw over 240 million UPI transactions in the month, PhonePe recorded around 230 million while Paytm numbers were pegged at 200 million.
Last week, speaking during an earnings call, Zuckerberg said WhatsApp Pay was expected to be launched in a number of countries over the next six months.
"We got approval to test this (payment services) with one million people in India back in 2018. And when so many of the people kept using it week after week, we knew it was going to be big when we get to launch," Zuckerberg had said, in a sure shot indication that the big rollout was close by.
Photograph: Dado Ruvic/Reuters.