Technology, which was responsible for creating the new-age digital consumer issue for enterprises, also acts as a solution to the problem, says Karthick Viswanathan.
Illustration: Dominic Xavier/Rediff.com.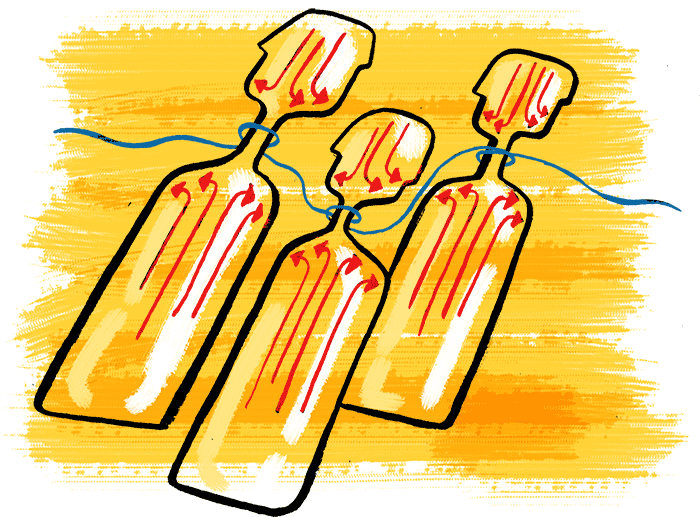 When Marc Andreessen said, "Software is eating the world", in 2011, he meant every word of it.
Today, we are seeing that everyday as leaner companies with modern digital armoury dislodge established enterprises, which are reluctant or slow to accept the new digital reality.
The new disruptive firms aren't traditional product companies with domain expertise, but they are software firms.
They tend to be more agile, not just because they are leaner but also as they are digitally enabled to serve the digital customer.
The reasons why an enterprise is not able to respond to a changing, digitally enabled customer ecosystem can be bucketed into two complementing categories -- technical and cultural.
For every technical reason, there is a complementing cultural reason as well. Traditional organisations spend a major part of their IT budget to maintain legacy systems and technologies and this is termed as "keeping the lights on".
Legacy technologies eat up a big chunk of an enterprise's IT budget. Though this budget among early digital adopters has shrunk from 90 to 60 per cent in a decade, it's still a significant number compared to a new-age company that is digital to the core.
The cultural aspect of this problem is that some organisations are reluctant to change. Cultural changes are seldom bottom-up and are propelled by C-suite employees.
Traditional companies mostly operate in operational silos.
It's not very uncommon to see departments like finance, marketing, sales having their own way of fundamental digitisation.
An unfortunate technical impact of these siloed operations is not just the vagaries of adopted technologies but also the scattering of disconnected data in an organisation.
Technology silos create unnecessary bottlenecks. New-age Rapid Application Development (RAD) platforms, which take away the iron-clad grip of technical teams on app development and delivery, are a reality.
Democratisation of app development is highly topical. But is the traditional company ready for a cultural shift?
A holistic approach to these problems is the need of the hour. The first thing is to fix the cultural problem.
The executive management has to chart out the entire journey of the digital consumer with products and services of the organisation.
It is also imperative to take employee inputs to remove any pain points and optimise these consumer touchpoints.
How can the innovation ecosystem be built bottom-up? It starts with unifying the scattered data by API (application programming interface)-fying them.
API is the glue that binds scattered data into a structured form. API management takes care of API security, sharing, consumption, versioning and a lot of other things in its life cycle.
Once the APIs are designed and shared, they can be used to get controlled access to the underlying data.
For instance, one can set security rules for APIs to be accessed by external stakeholders like third-party digital channel partners.
App building needs to be far more democratised. One needs app building tools that minimise or make codes irrelevant.
New-age tools let you handle app life cycle stages - development to quality assurance to staging to production - with a few clicks.
The provisioning of these environments has also been simplified with private and public cloud provisioning tools.
Internally, firms invest in enterprise collaboration tools to foster employee engagement and sharing of ideas.
Social media platforms have become inevitable when one talks about external collaboration with consumers and fans alike.
An interesting proposition here is that technology, which was responsible for creating the new-age digital consumer issue for enterprises, also acts as a solution to the problem.