October 08, 2015
Why BJP MLAs beat up this MLA in the J&K assembly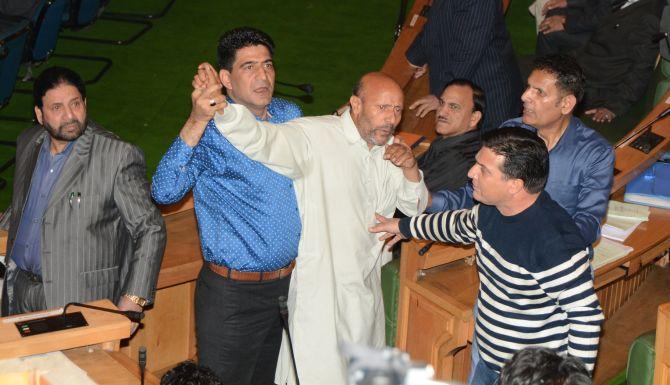 'I should not have lifted my hand, but whoever eats the meat of a cow, whom we Hindus consider our mother, these things will happen.'
'Only 5-10% benefitted from reservation'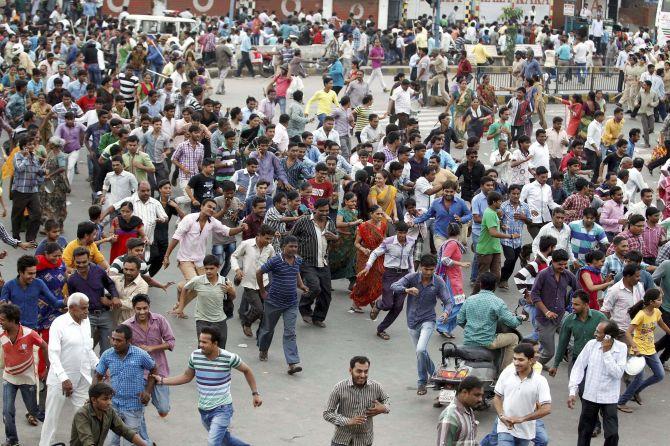 'When the youth population is so large, in a globalised world, they look for opportunities. Are there enough opportunities for the youth in India?'
October 07, 2015
'I can't help if people want to love a dictator'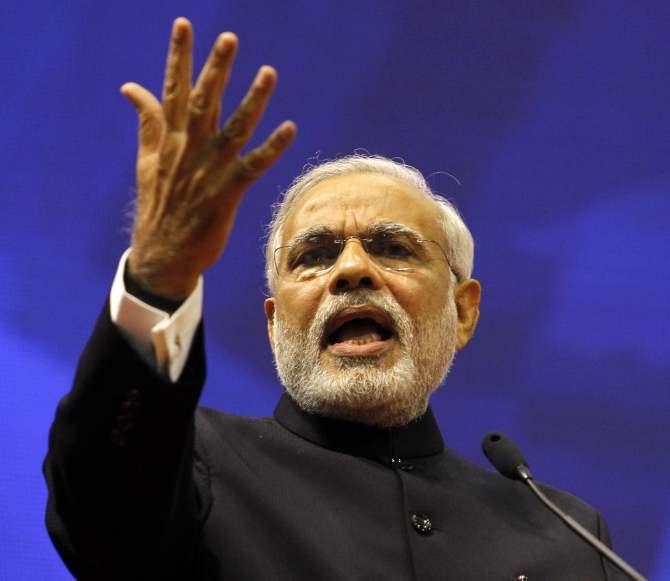 'Modi is an uncivilised person who is ruling a fascist regime.'
October 06, 2015
'Too much togetherness does not work in a couple'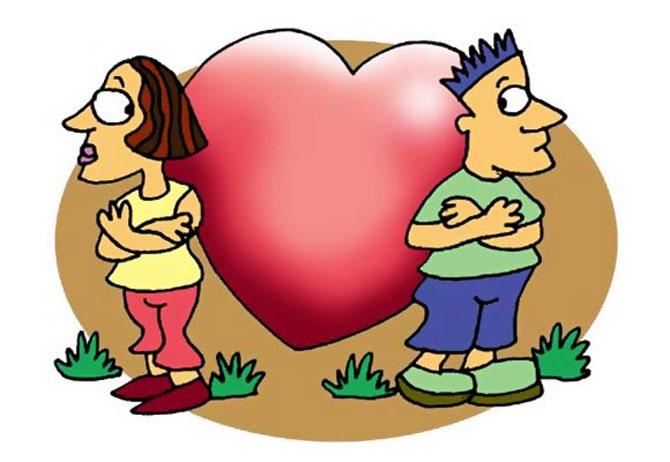 'A family works best when a husband and wife share a 15 to 20 per cent relationship.'
October 01, 2015
Pappu Yadav: 'Mahatma Gandhi is not my icon'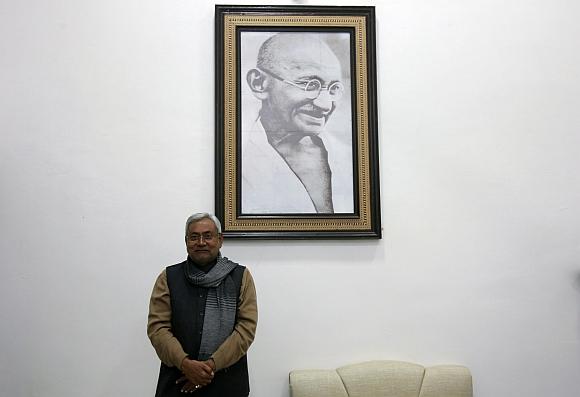 'Nitish's claims of development are false. He has only helped corrupt officials.'
'Sanatan Sanstha wants to overthrow the political system'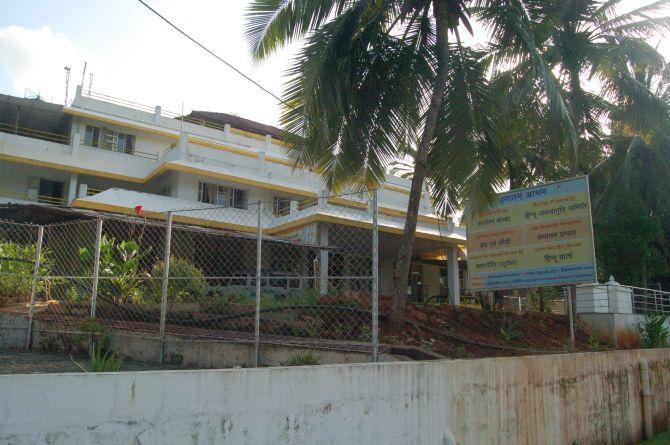 'Neither the Congress nor the BJP has the political will to take on the Sanatan Sanstha.'
September 30, 2015
'Always a challenge to ensure free, fair polls in Bihar'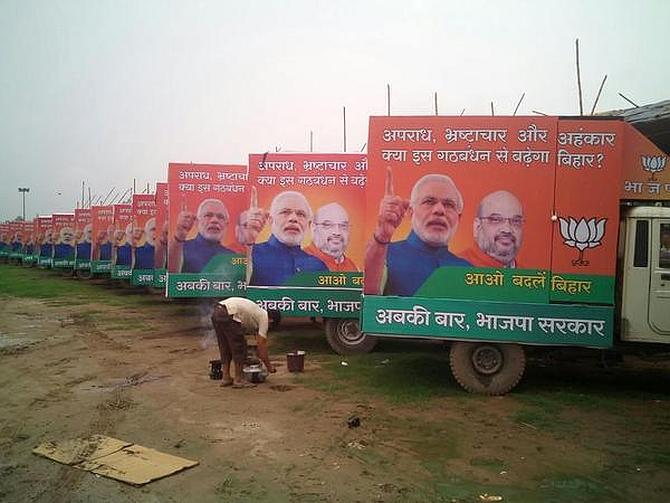 'The Election Commission has to deal with money power, intimidation tactics and caste politics.'
September 29, 2015
Exclusive! The Nita Ambani interview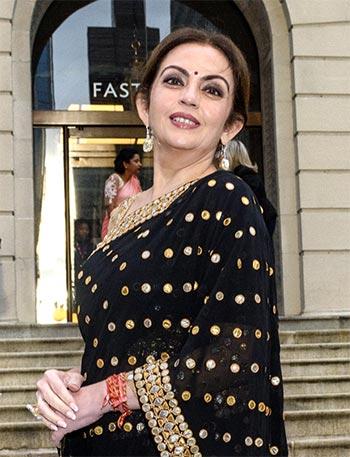 'I sat down and asked them what they would want in their new school. One student said a football field, another one asked for computers. One little girl came and sat next to me and said, "A separate toilet for the girls." I think these small things make a huge difference in the future of education in India,' Nita Ambani tells Aseem Chhabra/Rediff.com
September 28, 2015
'PM Modi's Silicon Valley visit will inspire GenNext to dream big'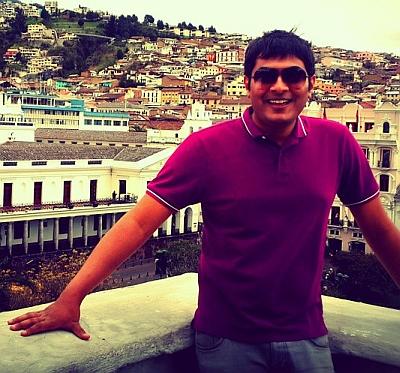 Ankit Fadia talks to Prasanna Zore about his roles and responsibilities as a brand ambassador of Prime Minister Narendra Modi's 'Digital India' programme
Exclusive! Sanathan Sanstha managing trustee speaks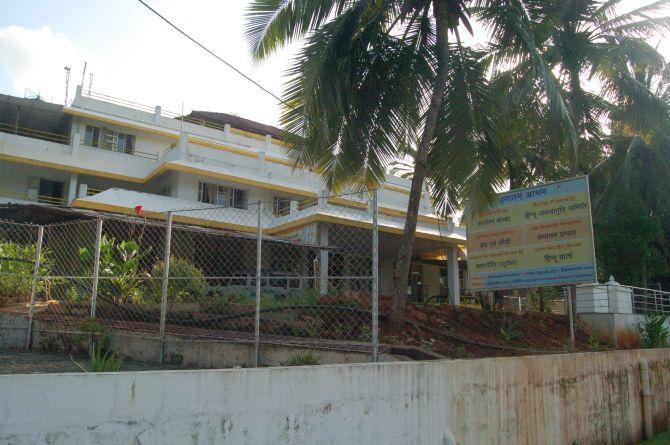 'The Sanatan Sanstha does not believe in violence. The concept of violence and threatening people doesn't fit into our ideology and principles.'
'Nobody can stop me writing on the Ramayana'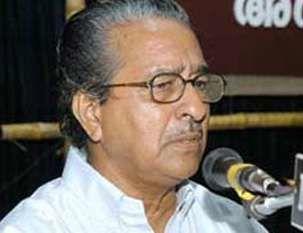 'There is nothing wrong in accepting Rama as a God.'
September 23, 2015
'My becoming CM proved that Dalits are not weak'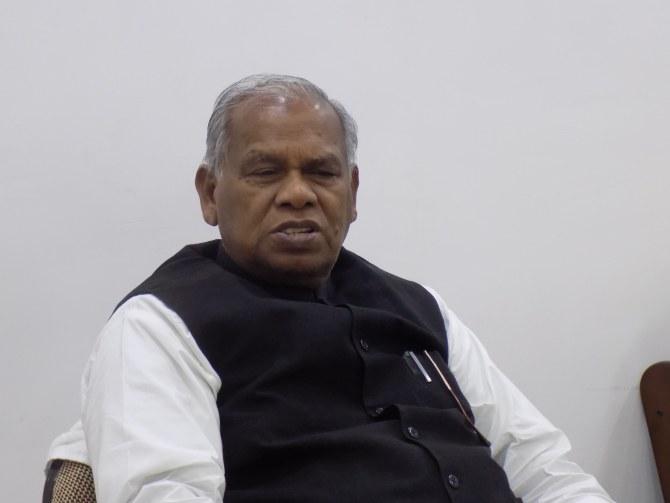 Bihar chief minister Jitan Ram Manjhi talks about the Bihar polls with M I Khan/Rediff.com
'India is going to see many more struggles'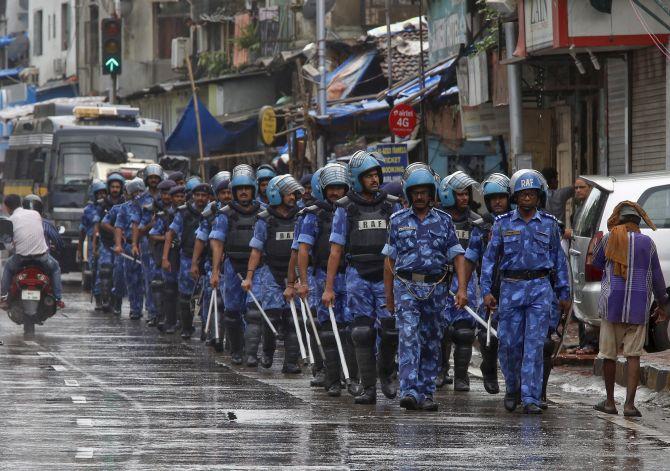 The various meat bans across the country are an attempt to attack civil liberties, says civil rights activist Kavita Srivastava.
'The disaster in Nepal has brought everything to zero'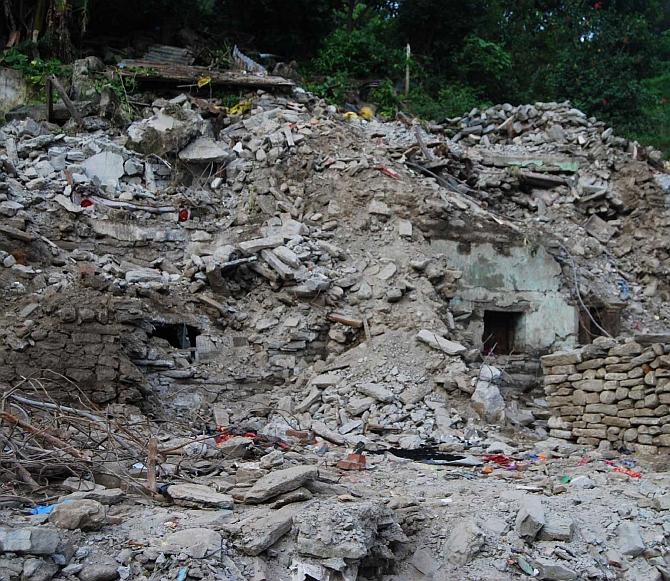 Ramon Magsaysay winner Anshu Gupta, whose non-governmental organisation Goonj has been leading the relief efforts in Nepal which was ravaged by a devastating quake in April this year, speaks to Ankita Mishra.
September 21, 2015
The man who 'exposed' Kejriwal govt on onions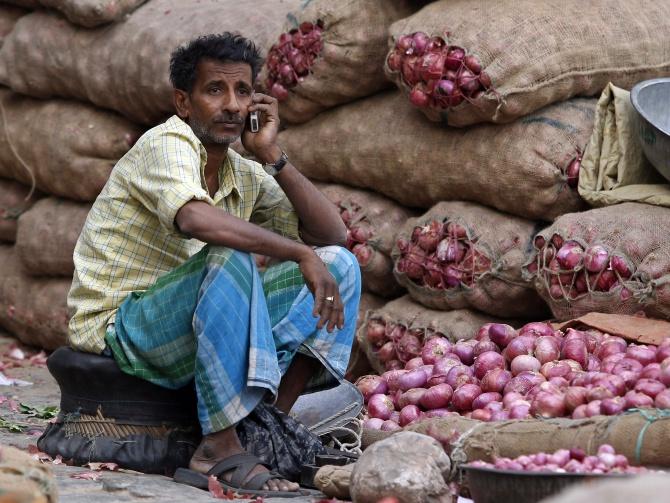 'I came to know that there was a big racket going on in the selling of onions. Private players were hoarding onions and these things cannot happen unless they have political patronage.'
'Congress doesn't want to declassify something that hurts Nehru's legacy'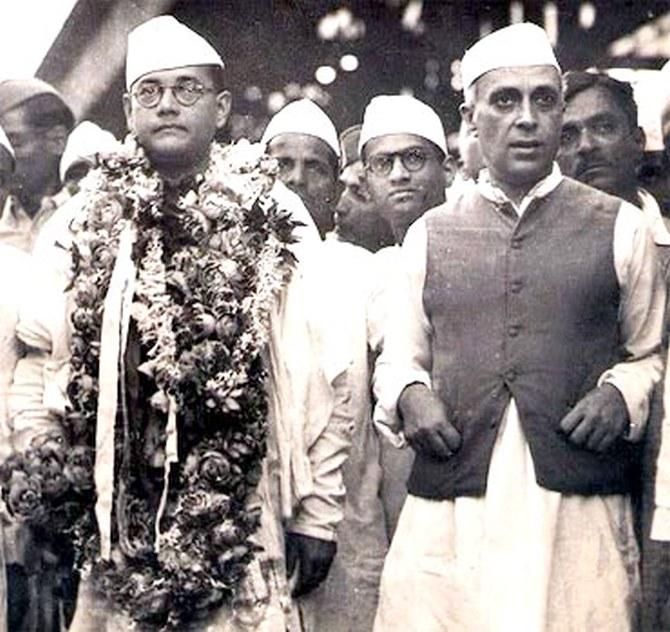 Ardhendu Bose, nephew of Subhas Chandra Bose, emphasizes why the Centre should declassify files on the legendary freedom fighter
'The Mughals were struggling financially after Shah Jahan'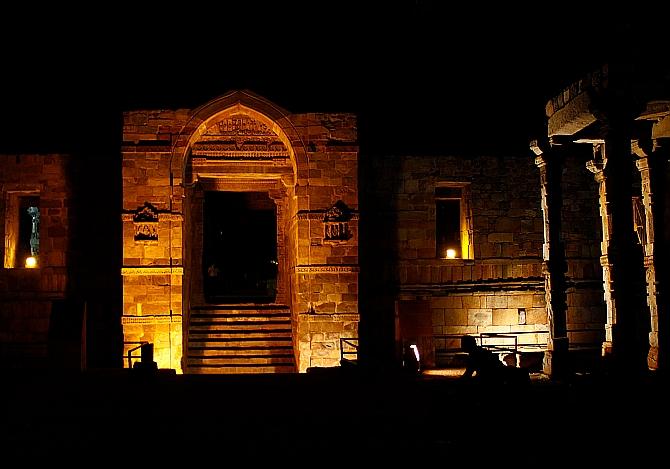 'Aurangzeb spent a major part in the Deccan. The later Mughals were looted by Nadir Shah and Ahmed Shah Abdali. The Mughals had no money to build. That's why Zafar Mahal, the only palace they built in Mehrauli, was built very shoddily and quickly fell into ruin.'
September 16, 2015
The man who doesn't want precious water wasted at Kumbh Mela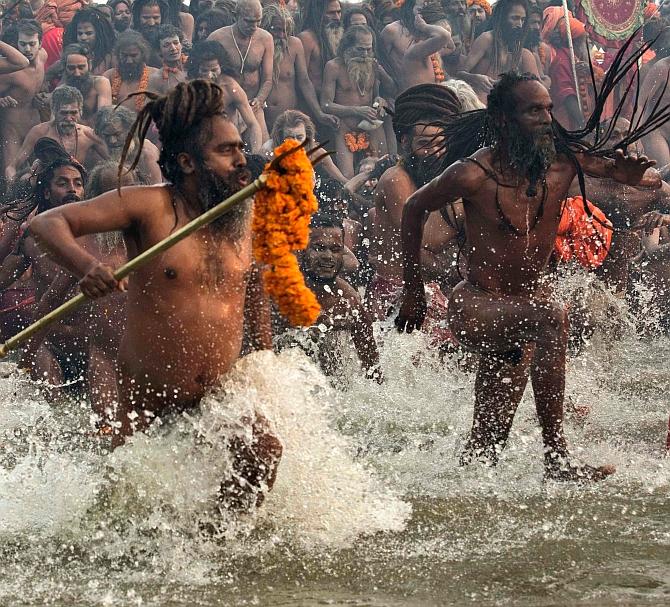 'Releasing dam water for a holy bath is the most unholiest thing. No religion propagates polluting or squandering resources.' Professor Hiralal Desarda explains why he went to court against release of water for the Shahi Snan at the Kumbh Mela in Nashik.
'I was used to woo Muslim votes and later left in the lurch'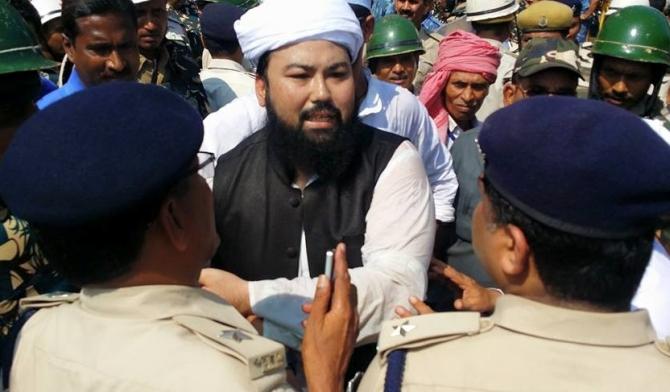 I am not here to play negative politics in the name of Muslims, says the leader of yet another electoral front in Bihar.
September 15, 2015
'Whoever works on Tipu Sultan movie is anti-Indian'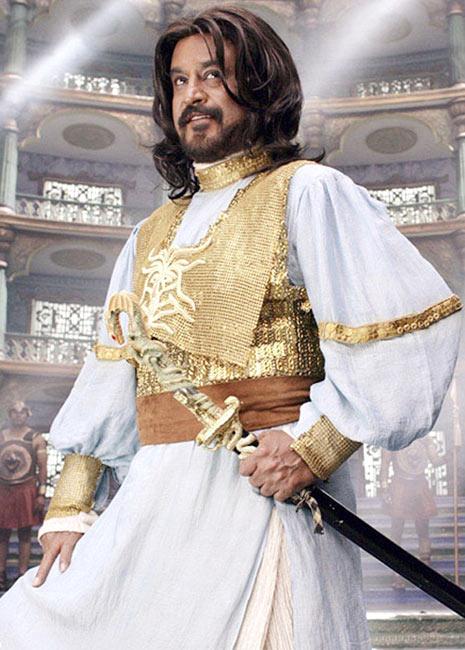 'I am very sure that Rajnikanth, a patriot and a spiritual person, will not do this movie which is about a tyrant, killer and murderer,' BJP leader H Raja tells Syed Firdaus Ashraf/Rediff.com
'Reservations are not chocolates Hardik can pick up from the streets'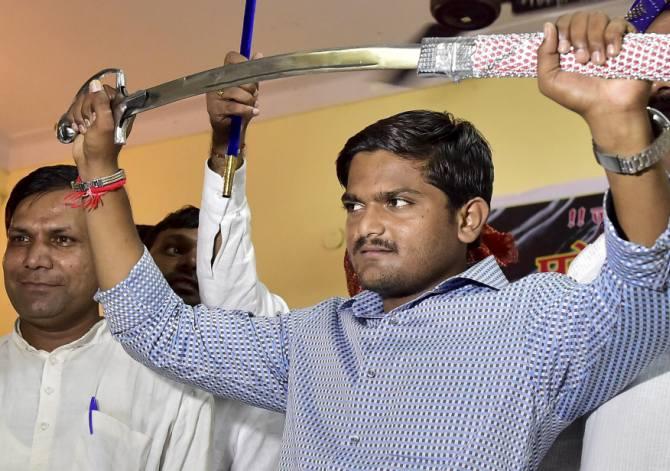 'He is just a 22 year old who has no knowledge of India's laws or Constitution. How will such a man handle a discussion on reservations in an intelligent, lawful manner?'
September 14, 2015
Trouble ahead for Amit Shah?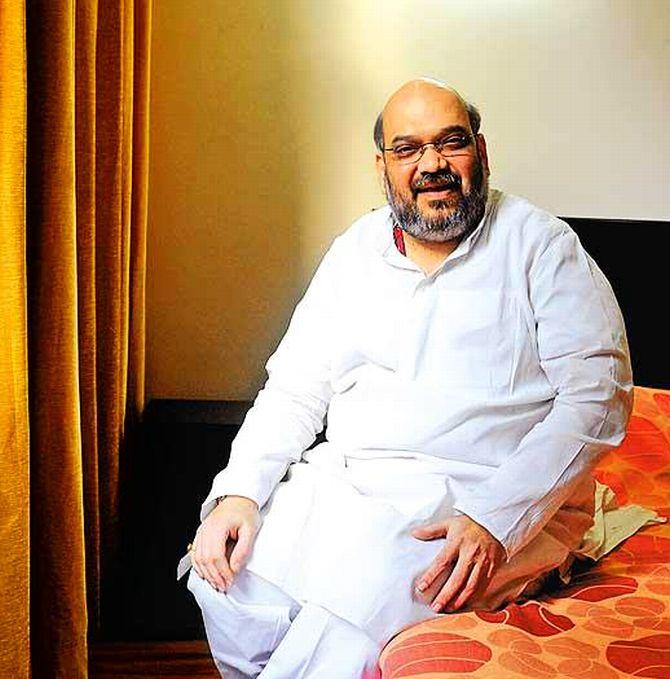 Former IPS officer Sanjiv Bhatt wants BJP chief Amit Shah to be made a respondent for allegedly foisting wrong criminal cases against him, former additional solicitor general Indira Jaising tells Prasanna Zore/Rediff.com
'Patidars may stop supporting BJP'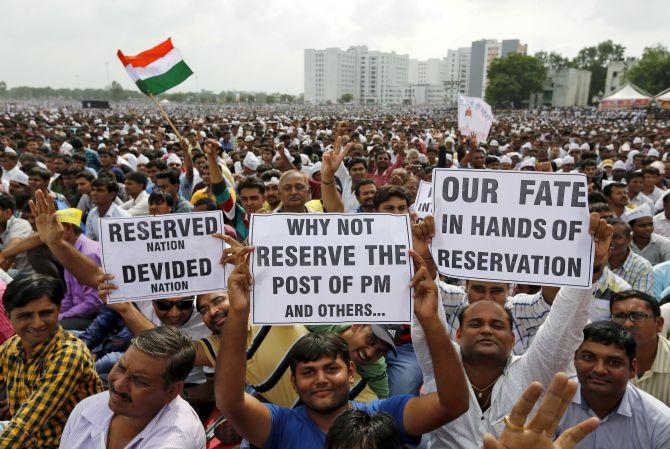 'Other communities are also equally frustrated, but they have not been able to put up a front so far. Now a wind of change is blowing,' says Gujarat Congress leader Arjun Modhwadia.
September 10, 2015
'Our enemy is not Pakistan or China; it is our babus'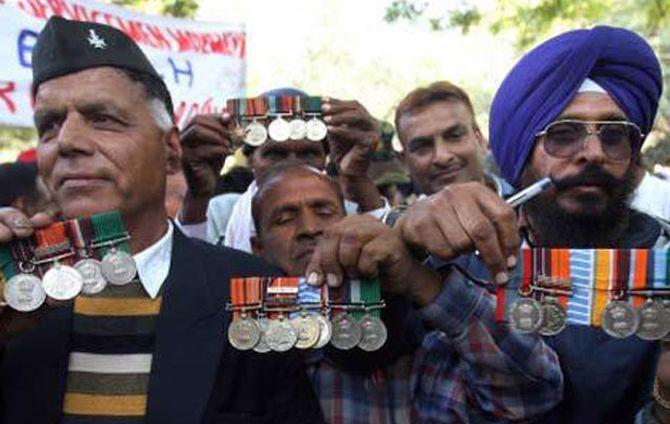 'There were tears in my eyes when I parted with my medals. I thought was it for this moment did I become a soldier?'
September 09, 2015
'Unless Maria has superior officer powers, he can't supervise the Sheena case'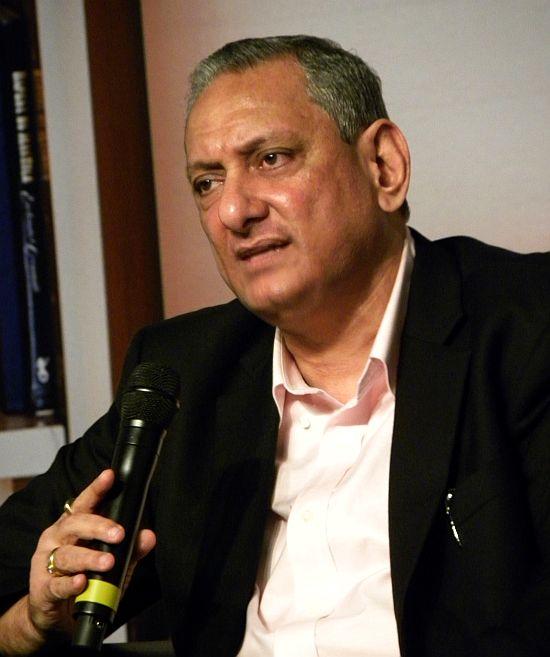 'The state government would have to divest the Mumbai police commissioner of the powers of this investigation. Mr Javed's power will have to be divested or withdrawn and then conferred on Mr Maria specific to this investigation.'
September 08, 2015
'Modi sarkar's communal agenda is a threat to our country'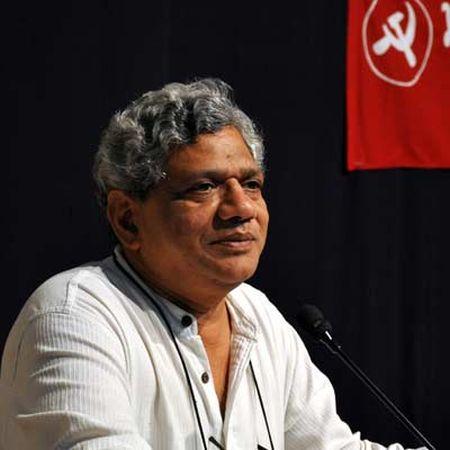 Sitaram Yechury speaks about the Left's future in politics and their chances in the Bihar polls.
The man who inspired the meat ban in Mumbai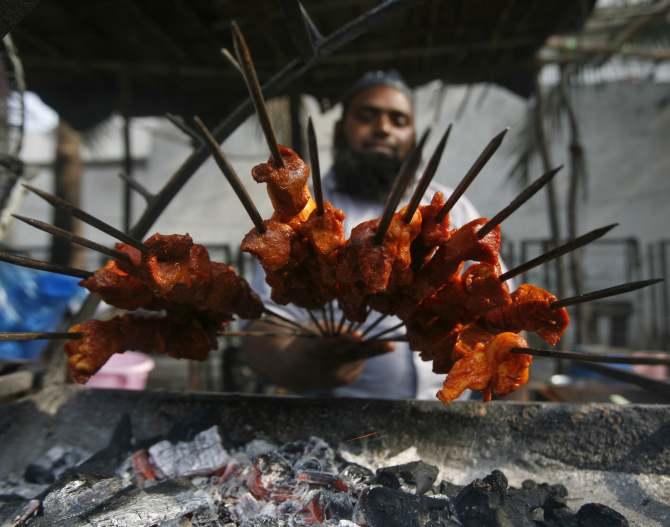 'No lives should be taken during Paryushan.'
'Rao overestimated his clout with the RSS'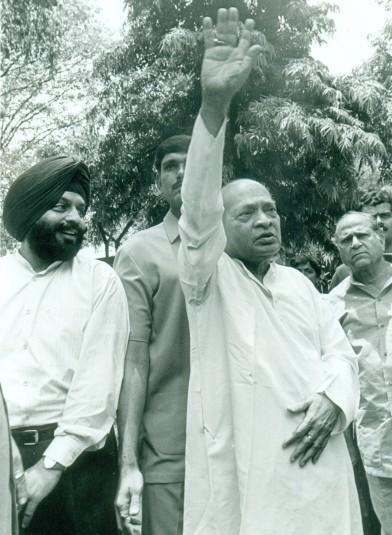 'He depended too much on assurances given by sadhus and sants. He may not be culpable, but he was wholly responsible for December 6, 1992.'
September 07, 2015
The man who stole India's past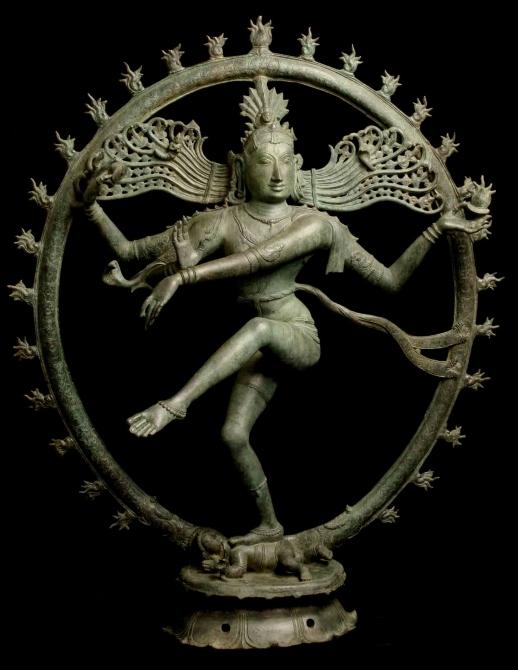 'It was only relatively recently that Subhash Kapoor was able to secure the sources in India, Afghanistan and Cambodia, that allowed him to get the really highest level objects, and that helped propel him in recent years up the ranks.'
September 04, 2015
'Even if the PM grants OROP, the trust is fractured'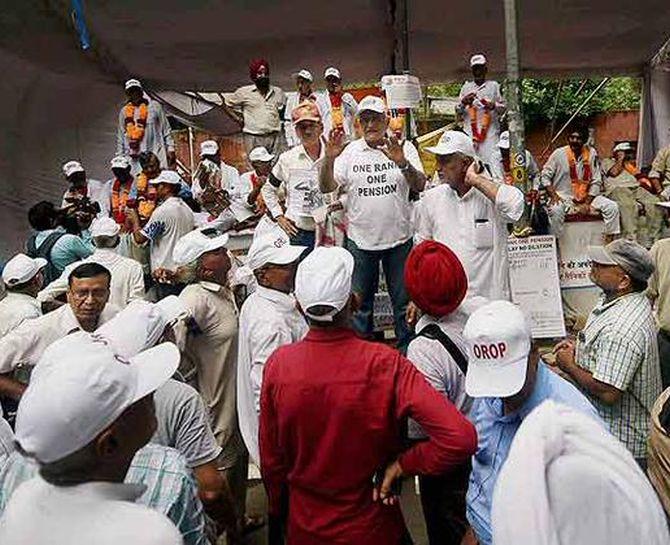 'Modi has entered blunderland as he does not understand the army. He has actually meddled with the army, which is much more damaging than the ignorance of Sonia Gandhi and Manmohan Singh.'
'We have evidence that the rasgulla is from Odisha'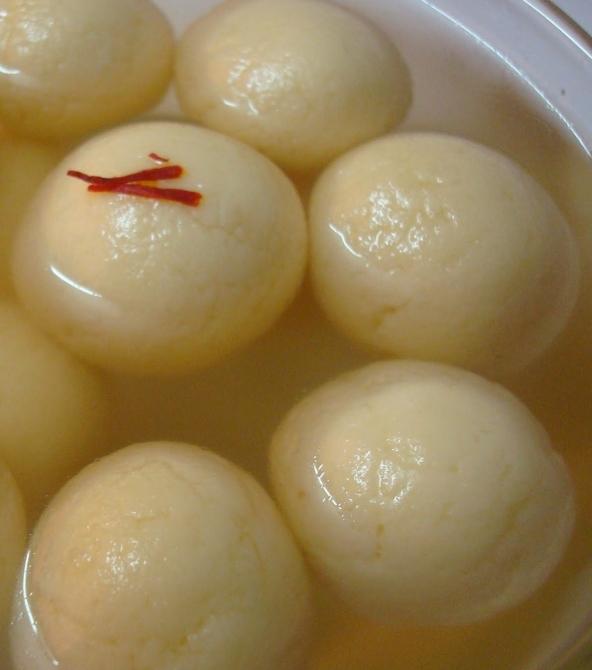 Where did the rasgulla originate from? Is the dish originally from Odisha or West Bengal?
September 03, 2015
The man who wants madrassas to fly the tricolour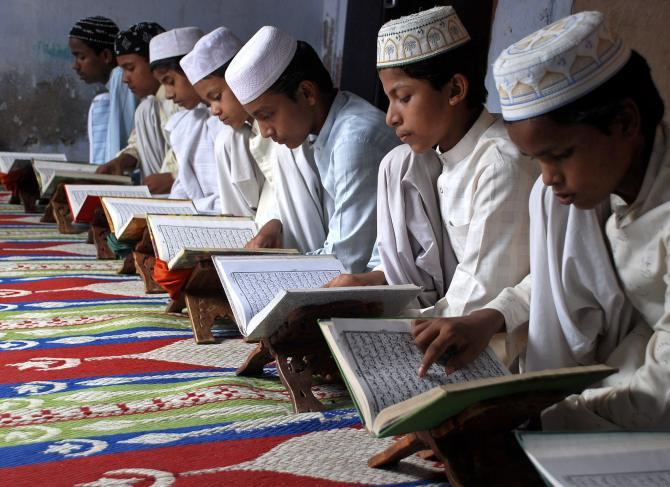 'I have seen that many madrassas do not celebrate Independence Day and Republic Day. They don't even invite people for Independence Day celebrations and this is an insult to nation. It is wrong.'
September 02, 2015
RSS thinker: 'Caste has become obsolete now'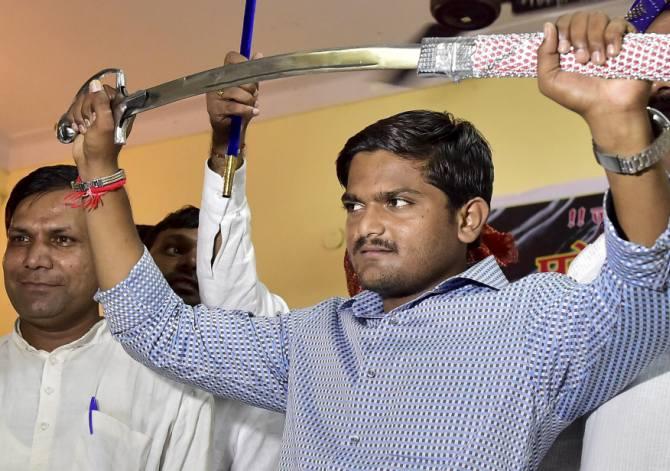 'Let reservations be decided on the basis of the economic status of a family or person.'
August 28, 2015
'To compare bureaucrats to those in armed forces is laughable'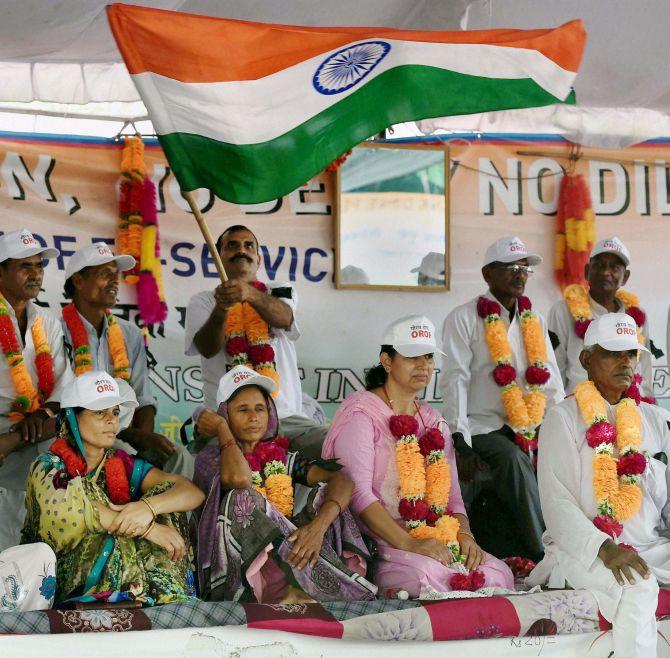 Rajiv Chandrashekhar, Rajya Sabha MP, explains that the argument that other government servants are eligible for OROP is incorrect and the comparison is laughable.
'Indrani was adept in keeping a secret too many'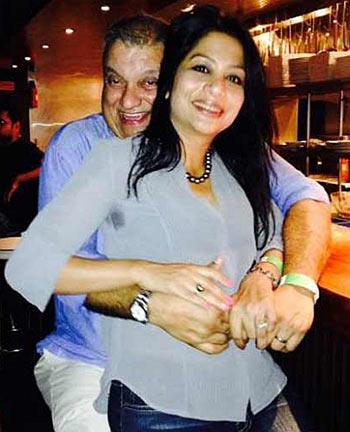 'When Vidhie was born, Indrani doted on her and was everything one could ask for in a mother and a wife. Then one fine morning, we heard that she had dumped Sanju and left for Mumbai.'
August 24, 2015
'We cannot talk to India without Kashmir'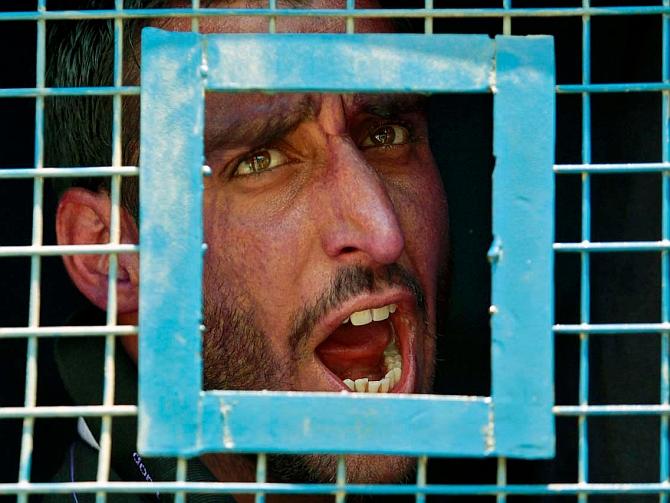 Pakistan has made it clear that there can be no talks with India unless Kashmir is on the agenda.
'What is dangerous for the world is the Pakistan army's behaviour'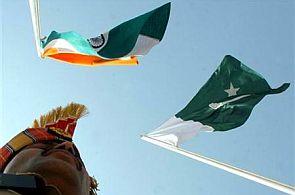 'The obsession of the Pakistan army with India leads to several destabilising things. Support for the Taliban in Afghanistan. Support for groups like the Lashkar-e-Tayiba, that have attacked India. Every time you get an attack like that there is a possibility of a war. And then the build up of the their nuclear arsenals. Chances of a nuclear weapon landing in the hands of a terrorist group, or a nuclear war breaking out, are tiny. But they are higher here than anywhere else in the world.'
August 22, 2015
'Modi wants Pakistan to be a distraction, not a crisis'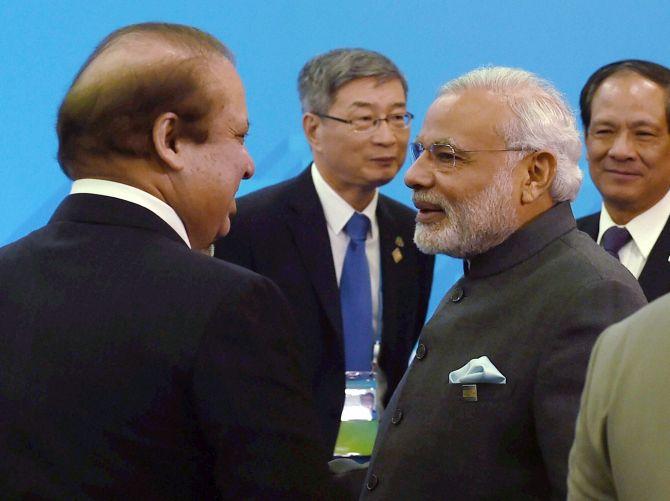 'Modi wants to be pragmatic -- acknowledge the problem of Pakistan and that full reconciliation is essentially a non-starter, but at the same time grab the low-hanging fruits (such as trade) to put things on a more even keel, to engender enough stability in the relationship to allow him to focus on other priorities.'
August 21, 2015
'Our people are disillusioned over peace with Pakistan'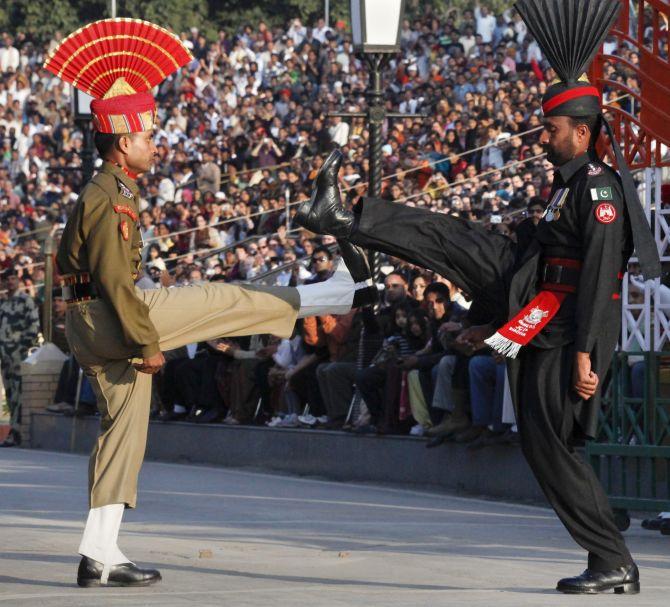 'Pakistan's capacity to carry a normal relationship with India doesn't exist.'
'Rajapaksa is unlikely to depart the political stage'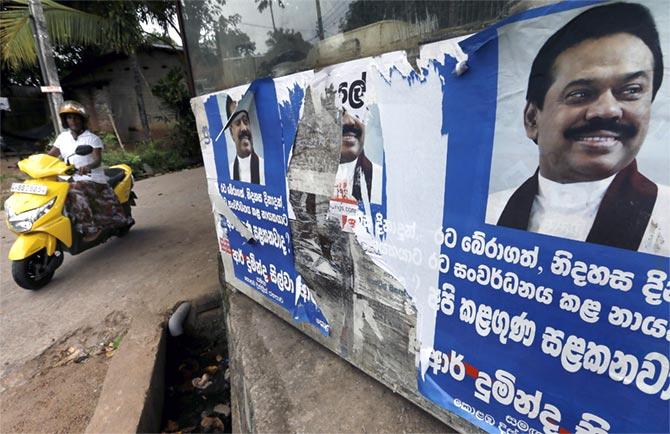 'The path to a resolution of the ethnic conflict is likely to be complicated and controversial with the majority Sinhalese community, and will become less likely if delayed.'
August 20, 2015
'You can't build concrete jungles on agricultural land'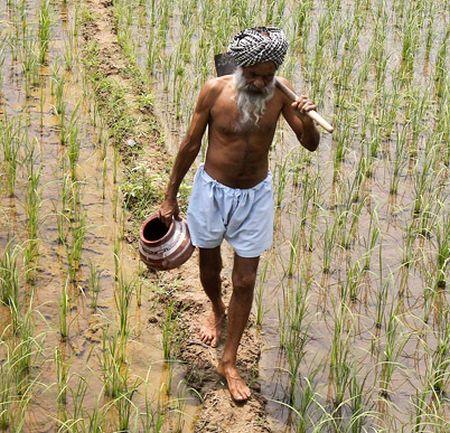 'Everybody was ready to agree with the government if the process to acquire land was a judicious one. All of us want industrialisation and development of the country.'
August 17, 2015
'Himalayan glaciers are melting, but will still exist by 2099'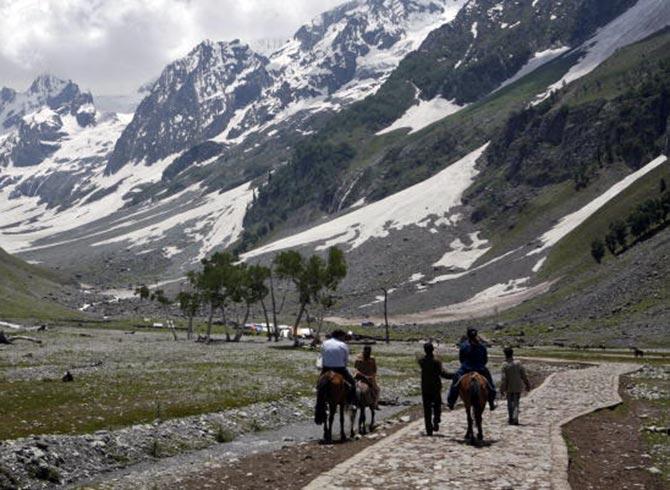 'Himalayan glaciers are expected to become smaller, and small glaciers will have disappeared, but by no means will all glaciers have melted by the end of the 21st century,' glaciologist Markus Stoffel tells Rashme Sehgal.
August 16, 2015
'The forecast for deficit monsoons remains'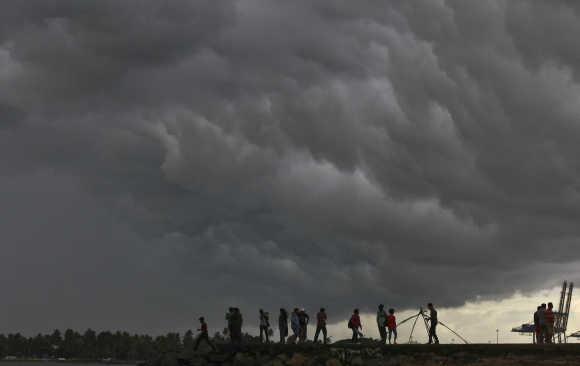 'All El Ninos are not associated with the deficient monsoon.'
August 14, 2015
'Why and how did science in India stagnate?'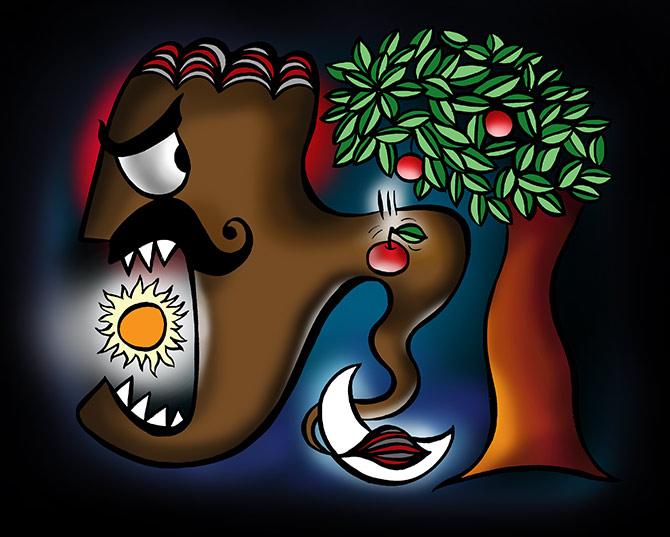 'It looked as if India had been a major player in science at that time, raising the question when and why things changed,' says distinguished aerospace scientist Professor Roddam Narasimha.
August 13, 2015
'Nehru was as much to blame as Jinnah for Partition'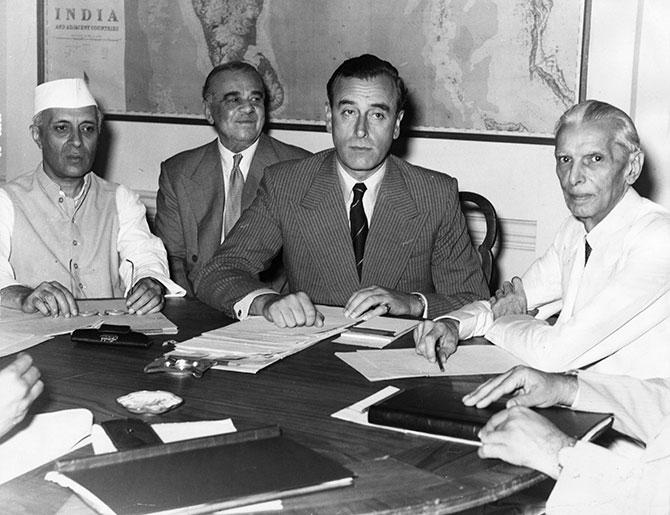 'Nehru had multiple chances to make compromises, that would have preserved a united India, and he chose not to,' Nisid Hajari tells Vaihayasi Pande Daniel/Rediff.com
August 12, 2015
'Impatience has become a permanent factor in elections'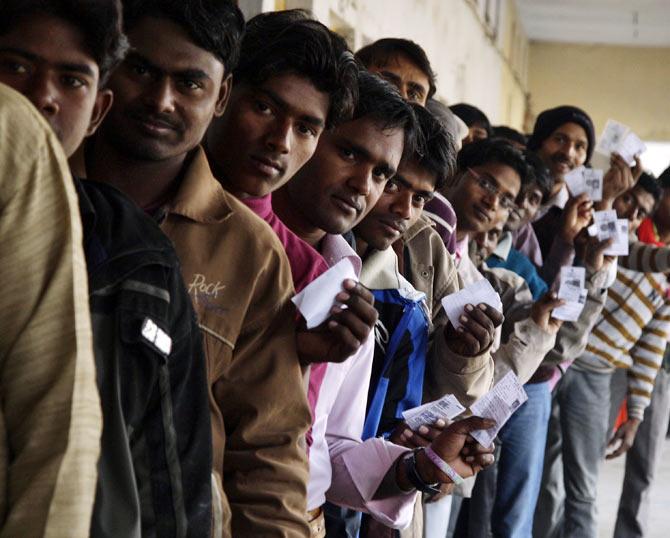 'It is good for the country, but it is not good for a politician... What we call impatience is actually desperation to needing something NOW.'
EXCLUSIVE! How the Naga Accord was reached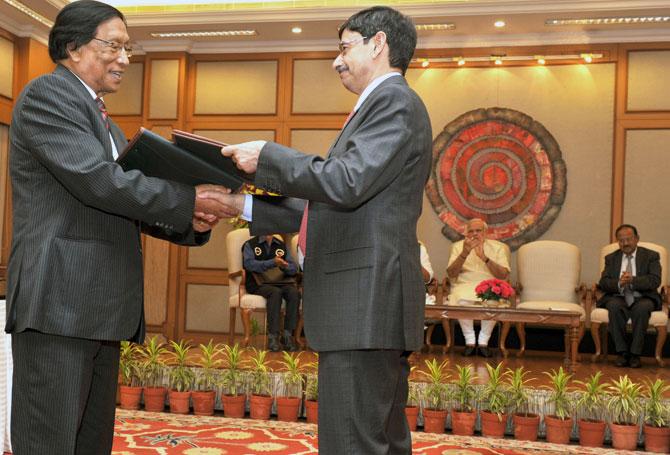 'In the first meeting of this new year, we took a joint new year resolution that we will complete it this year. At the time things were not very clear, but the mood was clear that yes, we must resolve it.'
August 10, 2015
Rahul Mahajan: The man who exposed Radhe Maa
'My problem is that these people are calling themselves God. Godmen are becoming bigger than God.'
'Terrorism is something you have to deal with. But that is a political call'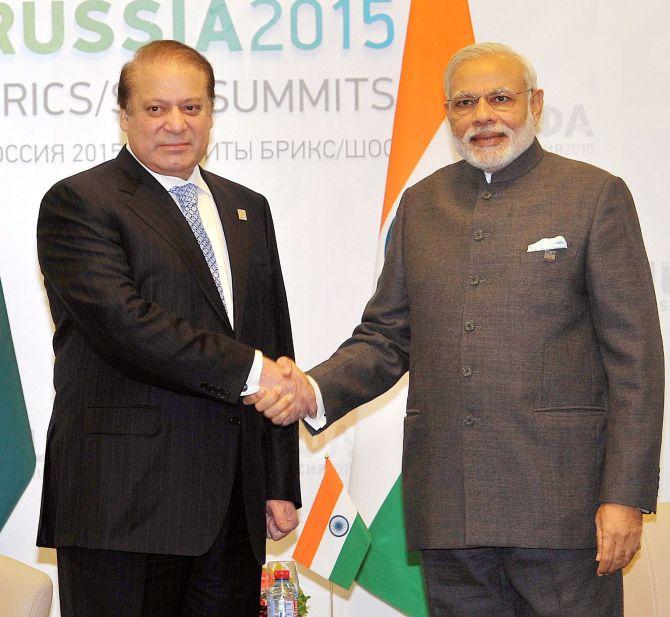 'If you say I won't talk to them at all, does terrorism stop?'
August 07, 2015
Govind Nihalani salutes Bhisham Sahni on his 100th birthday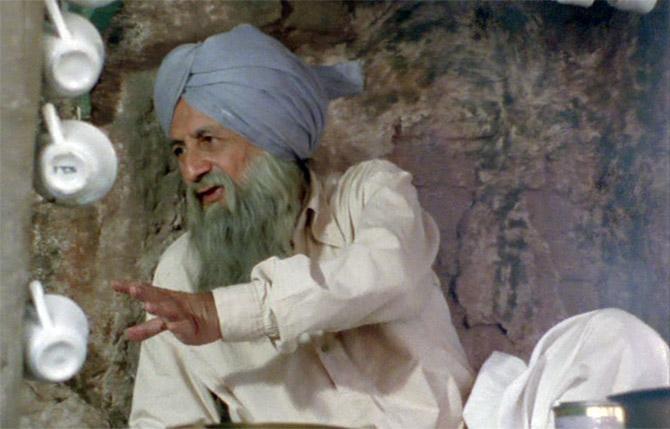 'When I started reading Tamas I instantly knew it had to be made into a film. I could relate to the tragedy in the lives of the characters.' Govind Nihalani remembers Bhisham Sahni on his centenary.
The man who wants pornography banned in India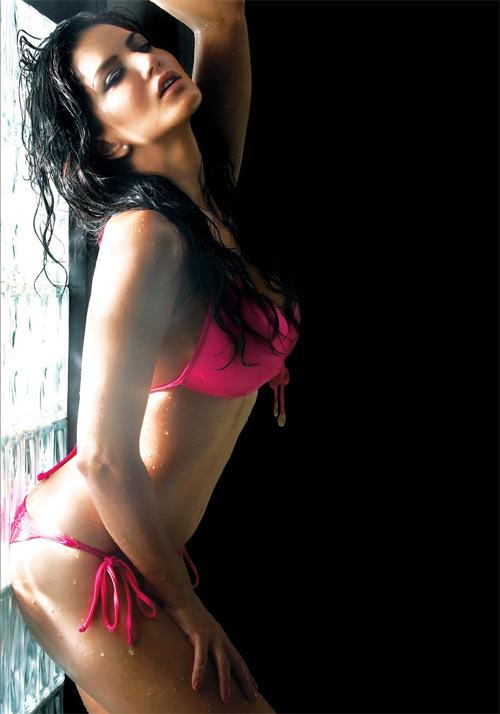 'Pornography is available on every phone today. Even children are watching it'
August 06, 2015
EXCLUSIVE! The Teesta Setalvad Interview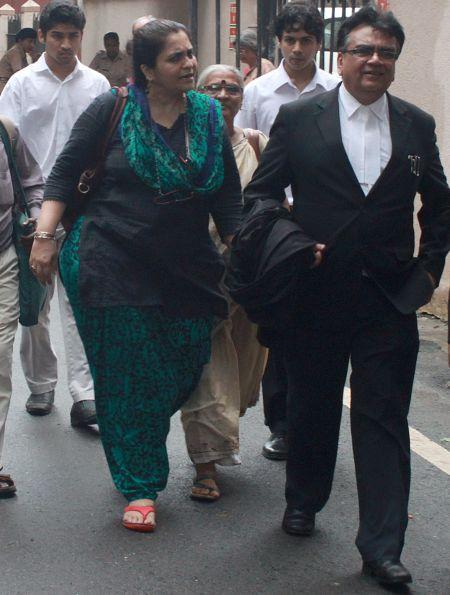 'Little about this regime, given its vindictive credo, is a complete surprise. But we were still taken aback by the CBI raid as it was a complete abuse of due process.'
August 03, 2015
India's Cloth Man on winning the Magsaysay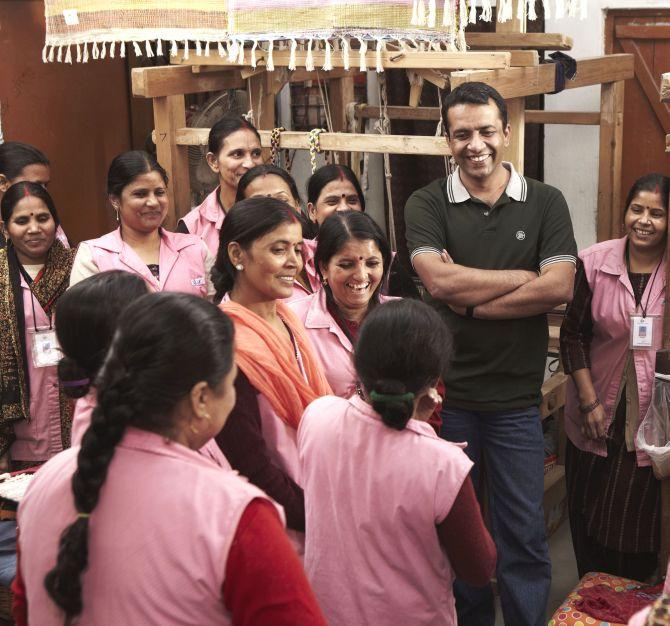 Anshu Gupta, the founder of Goonj, has transformed the culture of giving in the country.
She saw Goddess Durga surrounded by sadness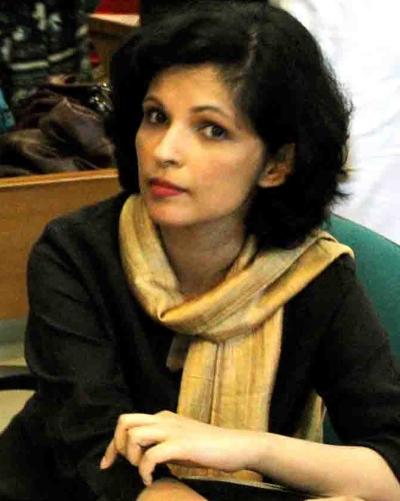 Deepta Roy Chakraverti talks to Chandrima Pal about her book that chronicles her psychic investigations into what she says are unnatural occurrences in familiar places.
July 29, 2015
'The judiciary in India is one institution that is above fault'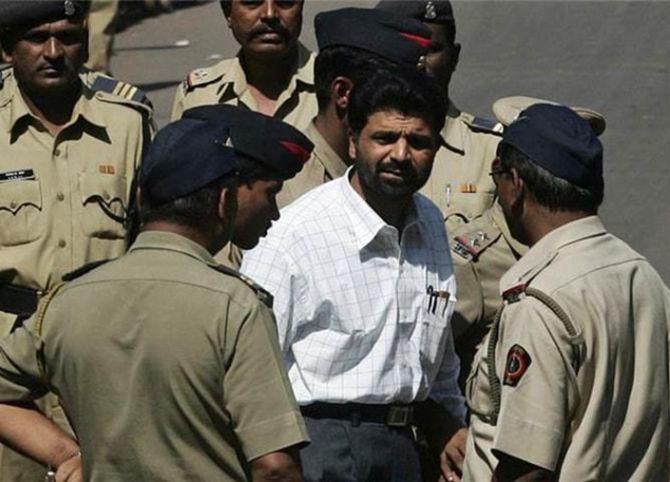 'My confidence in the Indian judiciary is absolute after I saw justice being delivered in Gujarat even when a BJP government was ruling the state. The Muslims of Gujarat believed that they will never get justice in a BJP-ruled state, but the facts are before all of us to make a judgment.'
July 28, 2015
Kalam's 2008 interview: 'Economic prosperity has to reach 700 million people in rural areas'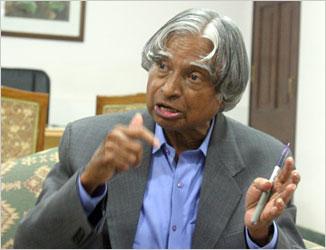 Former President A P J Abdul Kalam kindly answered rediff.com's questions for an exclusive interview.
July 27, 2015
K P S Gill: 'If we don't wake up, such attacks will continue in Punjab'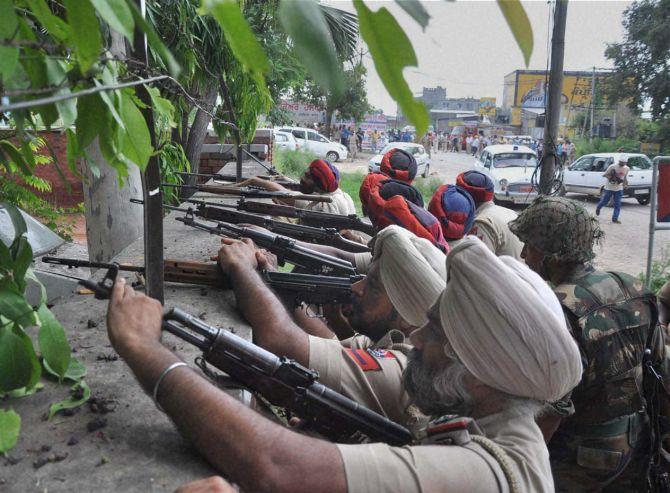 'Border areas should be policed properly. The police at the international border with Pakistan should be well equipped.'
'People are not asking for Yakub's acquittal, but commuting his death sentence'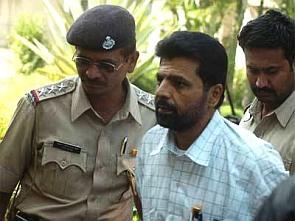 'Leave B Raman aside, 50 eminent personalities have written about commuting his death sentence. Even a retired judge of the Supreme Court has written about it. Nobody is talking about it.'
'The wrath of the State has become a hallmark of our democracy'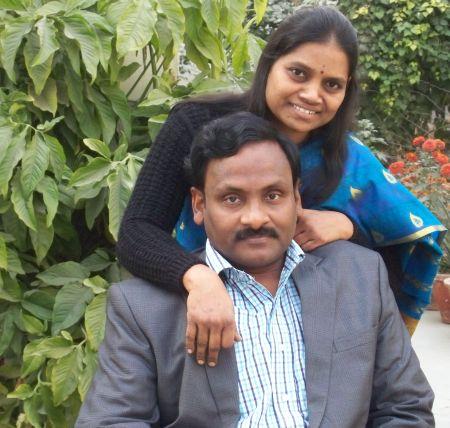 'If a Delhi University professor's rights can be violated so easily, then think about what the rest of the population, with even lesser means, has to suffer under the State.'
'Pakistan's Nasr missile is the most dangerous development in South Asia'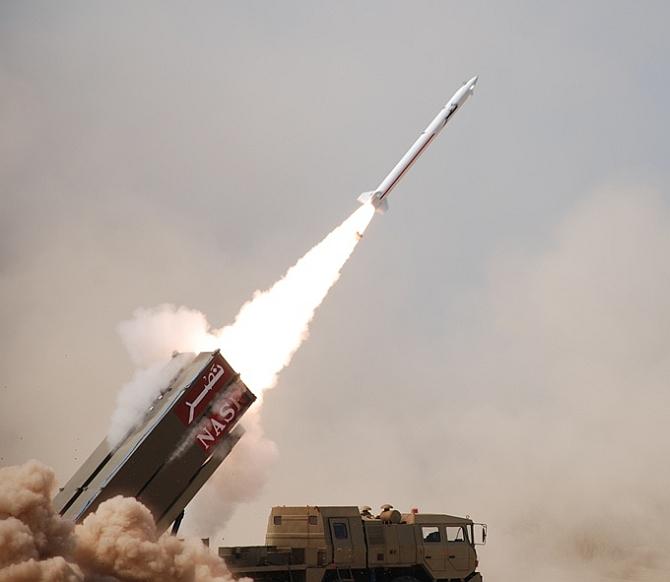 'If ever India loses its patience after repeated terror attacks and decides to retaliate against the terrorist camps, Pakistan may term that a conventional military attack and invoke the nuclear option. This is a way to continue with terrorism without retaliation.'
July 24, 2015
The actress who took on Modi on Twitter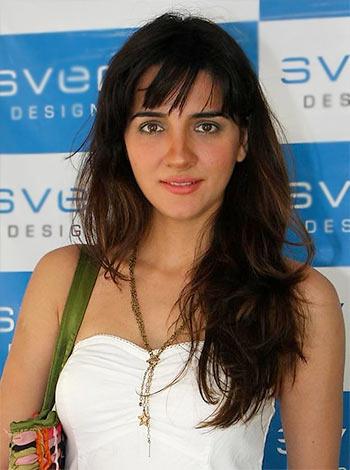 'There is a time for grace and there is a time for dignity and, sometimes, there is a time to fight. We should never back down from that fight. Don't let them win. Don't let them bully you.'
July 23, 2015
'Anti-nationals show other flags at Lal Chowk, I want to hoist the national flag'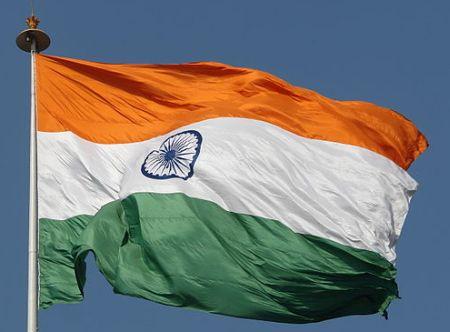 'The situation is normal now. The Kashmiri Pandits should come back.'
July 22, 2015
'Can you have Sunny Leone songs playing during Ganpati?'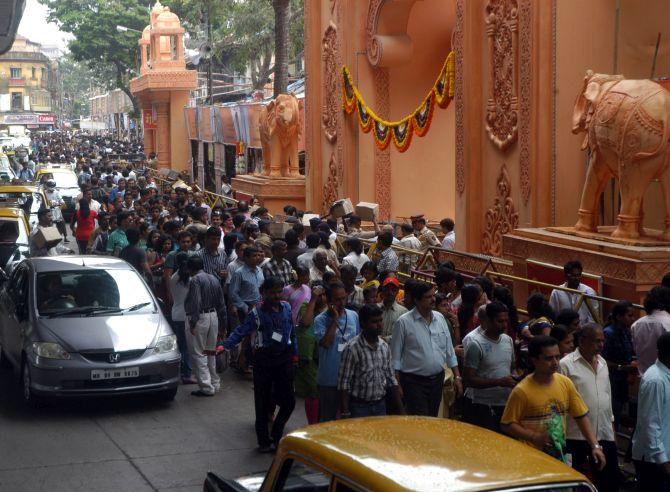 'The mandals and politicians are trying to project that this is against somebody. We are not against anybody. We do not want the celebrations to stop. It has to happen, but do it in a civilized way.'
'Allegations of India helping the Balochs never proved'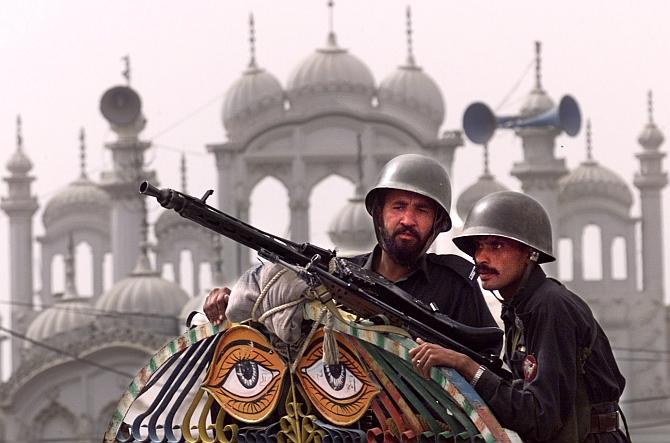 'Pakistan has employed force to curb Baloch aspirations and rights. There have been charades of giving rights and concessions and packages, but all of them are hollow and meaningless and not even worth the paper these are written on.'
July 20, 2015
'Where are the jobs going to come from?'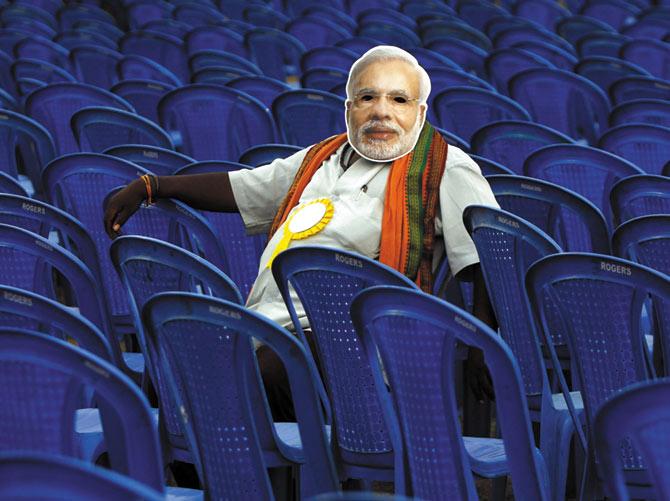 'Will 'Make in India' be able to harness the demographic dividend so it does not become a disaster?'
Exclusive! 'By 2012, we brought China boundary row to point of solution'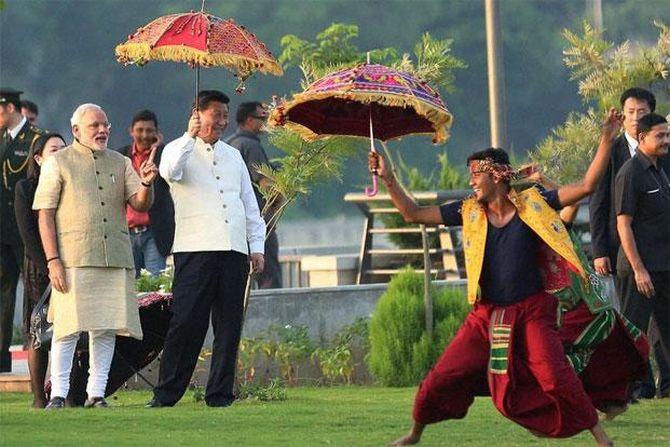 A sensational interview on India-China ties, with the man most qualified to answer.
July 17, 2015
Jana Gana Mana was NOT sung in praise of the English king!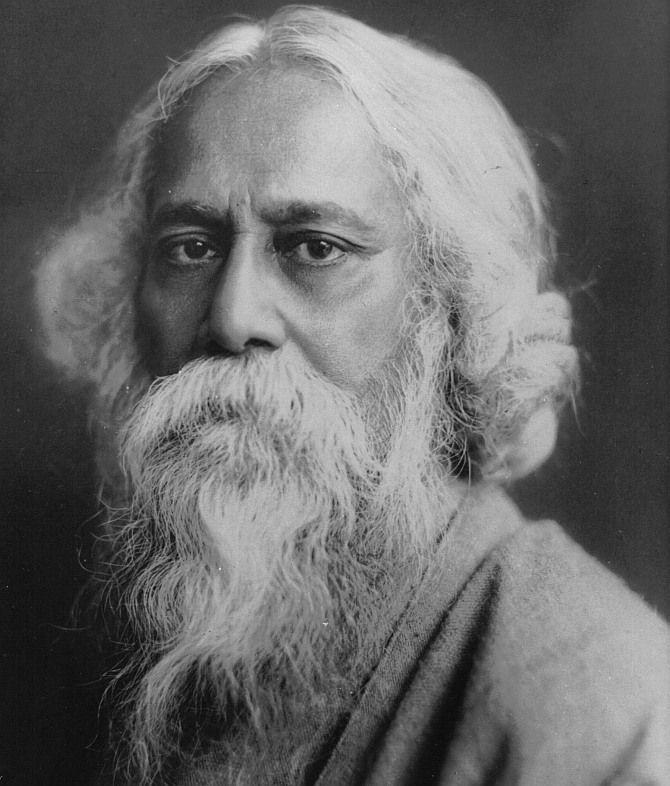 104 years after it was first written, and 76 years after the poet's clarification, the controversy surrounding Rabindranath Tagore's Jana Gana Mana refuses to go away.
July 16, 2015
Shocking! How India treats a 90% disabled Indian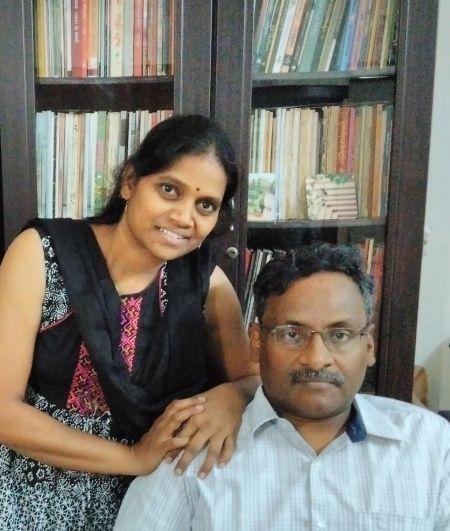 'People are beaten at the slightest provocation, paraded completely naked and then tortured. Did you know the number of prison deaths is the highest in Maharashtra? The one year I was in jail, 98 prisoners died.'
July 15, 2015
'Modi is taking a big risk'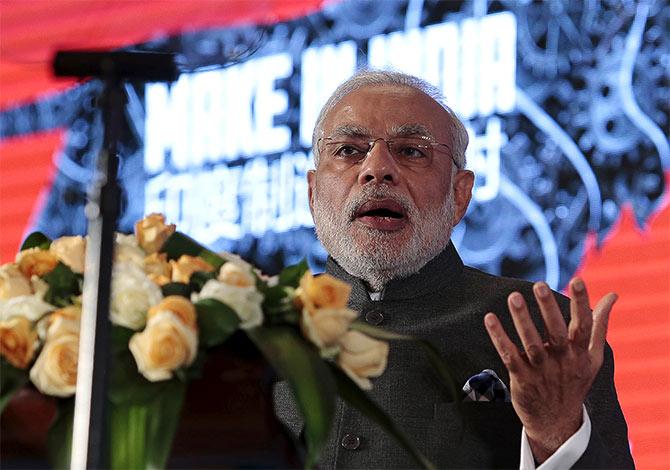 'When he first came to office, my belief is that the PM's reading of the landscape was that, with a vanquished Congress and fragmented Opposition, he was looking at least at two terms in office. This reading perhaps allows for a more cautious, gradual approach.'
July 12, 2015
'The first thing we have to address is the fear of public opinion'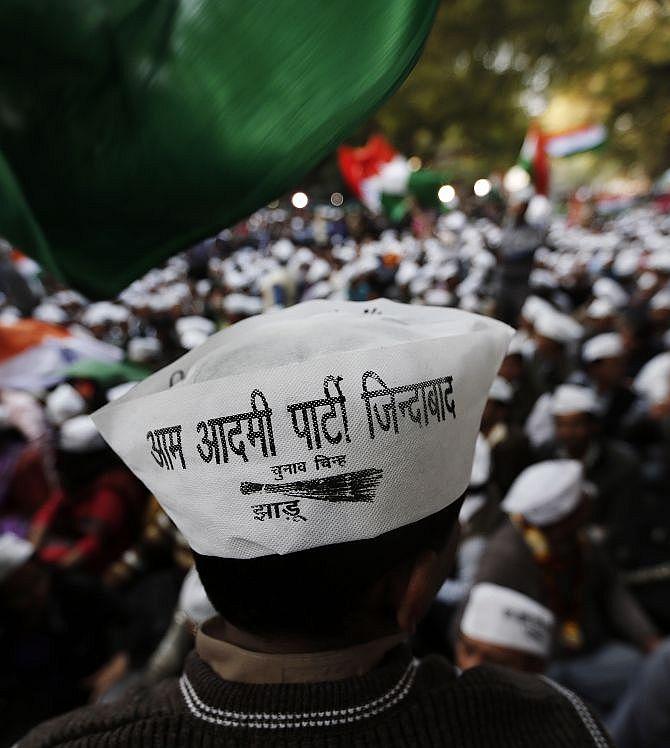 Everything about the way Delhi is governed needs to change, Delhi's Deputy Chief Minister Manish Sisodia tells Aditi Phadnis and Akshat Kaushal.
July 10, 2015
Swapan Dasgupta is not untouchable for me'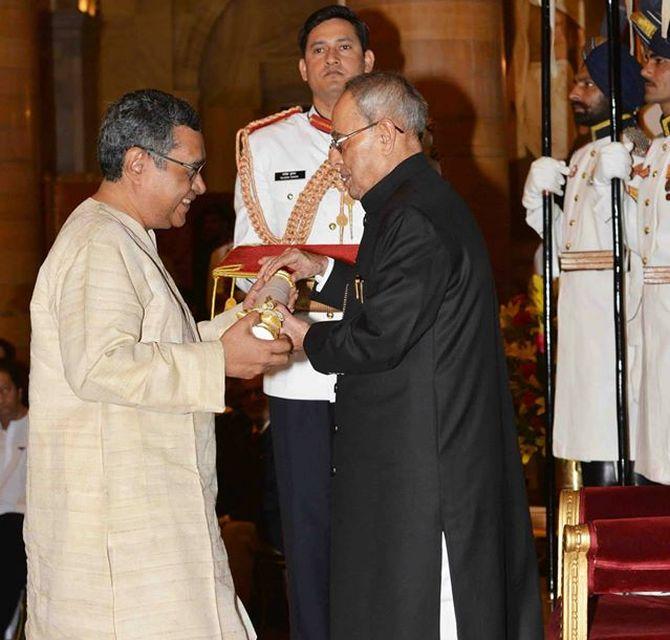 'I have no problem with people from the right wing who speak with a certain integrity of position.'
'Kerala is going to be the next Kashmir'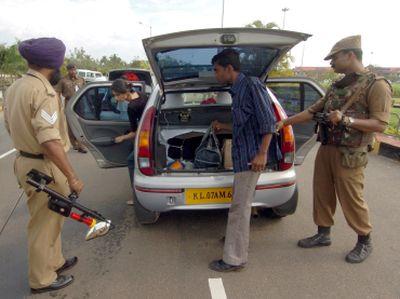 'Nowhere in the country, except perhaps Jammu and Kashmir, do extremist groups enjoy political patronage as they do in Kerala. Terrorists are exported from Kerala to Afghanistan, Syria.'
'How can some exercise be taken as a test of nationalism?'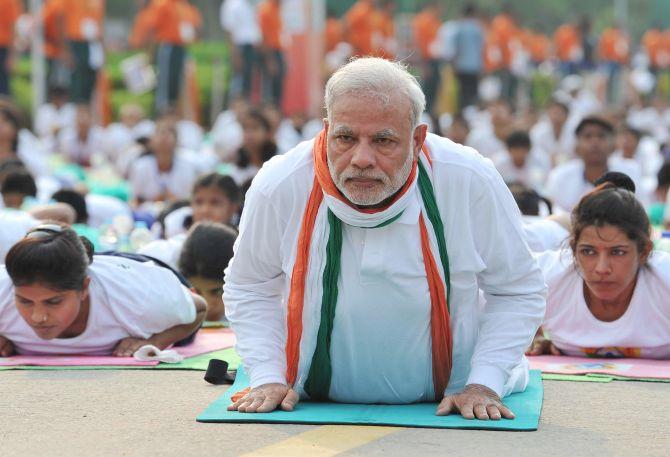 'I don't practise yoga. How am I less of a nationalist than the person who practises it? Is it a crime if I don't practice it?'
July 09, 2015
What if the land bill is not passed this Parliament session?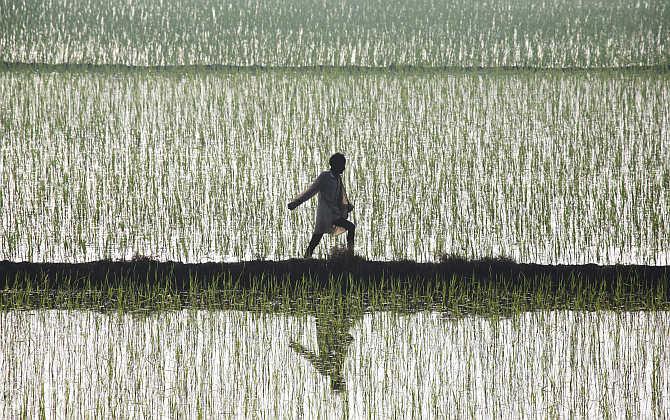 'Re-issuing ordinances is against convention. Courts have said that re-promulgation of an ordinance is against the Constitution.'
July 08, 2015
'Just 2% students go to madrasas. What is the government doing for the other 98%?'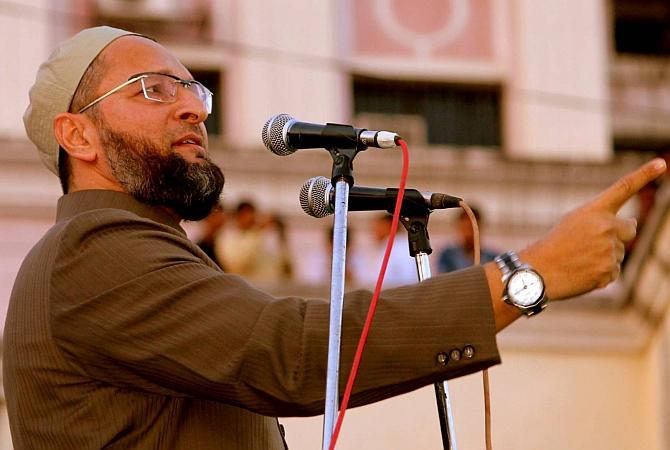 'Why isn't the BJP ready to give reservations to Muslims despite the high court telling it to do so?'
July 06, 2015
'Kejriwal has been exposed as a run-of-the-mill politician'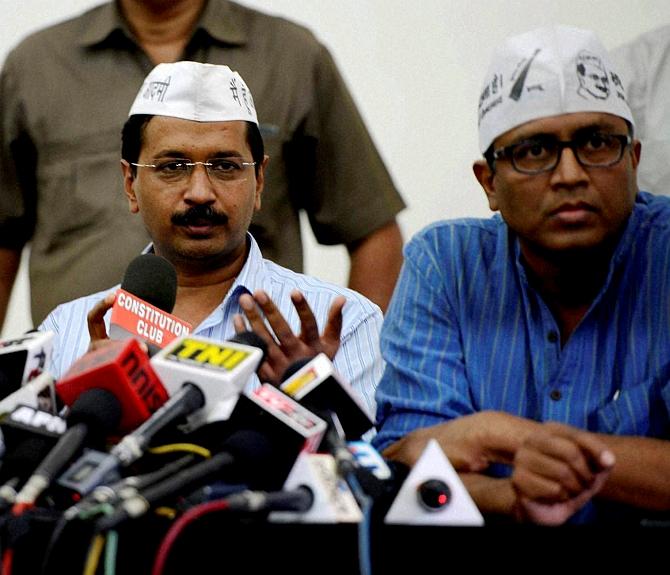 Swaraj Samvad has moved on to be a nationwide agenda, says group convenor Professor Anand Kumar.
July 04, 2015
Exclusive! 'Sri Lanka will never pose a threat to India'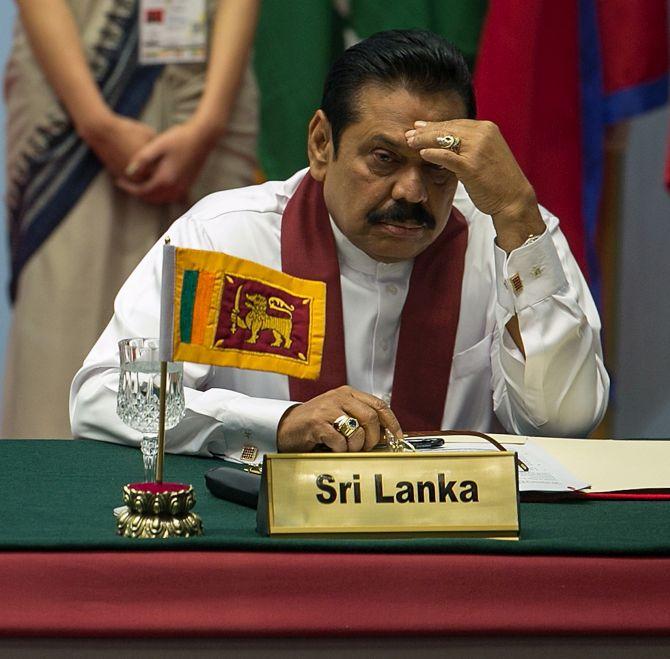 'We have nothing to gain by helping any other country to become a threat to India,' former Sri Lanka president Mahinda Rajapaksa, who is on the comeback trail, tells Rediff.com in an exclusive interview.
July 02, 2015
'We spent 25, 30 crores on Yoga Day'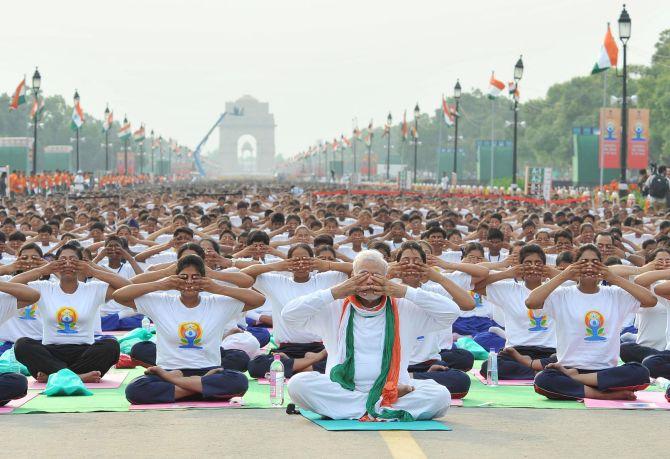 'Nobody is making yoga compulsory. If you don't want to do it, it is okay. Yoga has no religion.'
June 26, 2015
'Sonia and Rajiv had no role in the Emergency'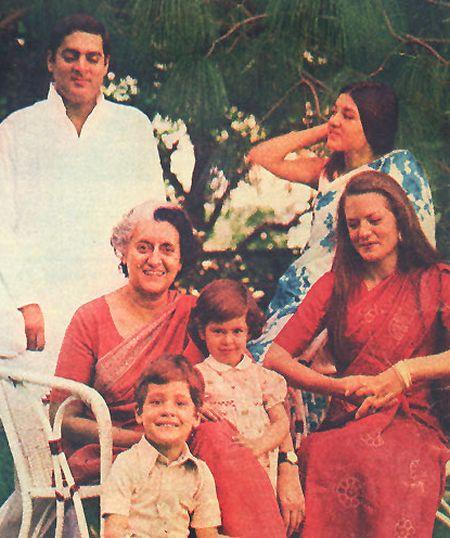 'I do not think Rajiv Gandhi at that stage had any influence on his mother. Indira Gandhi relied totally on Sanjay and she looked upon him as a dependable son.'
June 25, 2015
'Emergency was a time when everyone was scared'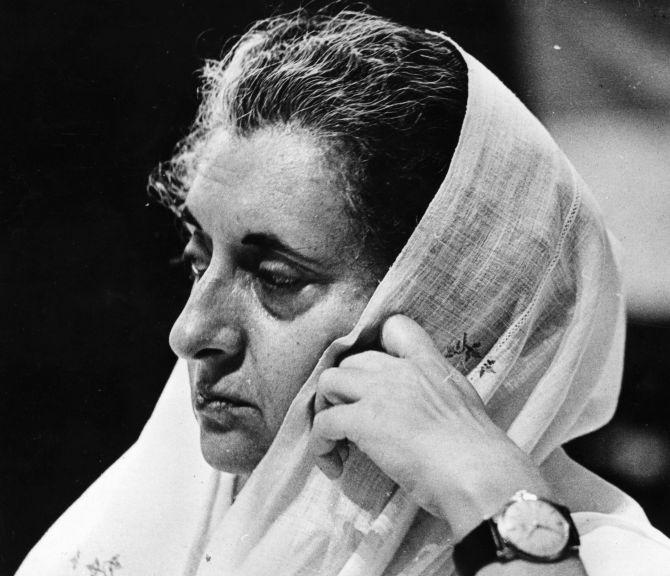 Veteran journalist Coomi Kapoor, whose book came out recently, speaks to Sheela Bhatt/Rediff.com about Independent India's darkest phase.
June 24, 2015
A website to locate India's missing children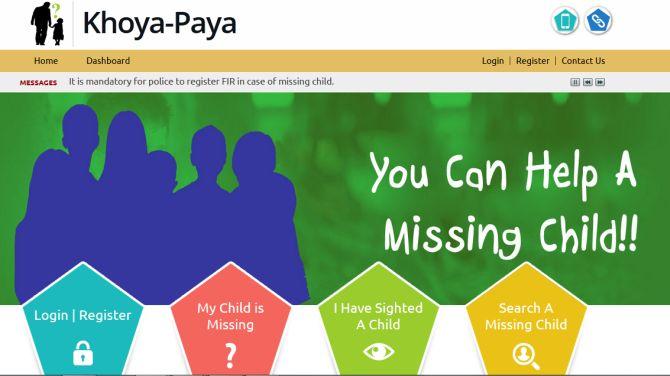 A new government website allows parents to upload details/photos of their missing children. Naveen Yadav, the official in charge of the venture, explains how the website will help.
Advani: 'Whoever forms the govt doesn't hesitate in committing excesses, even some of our people'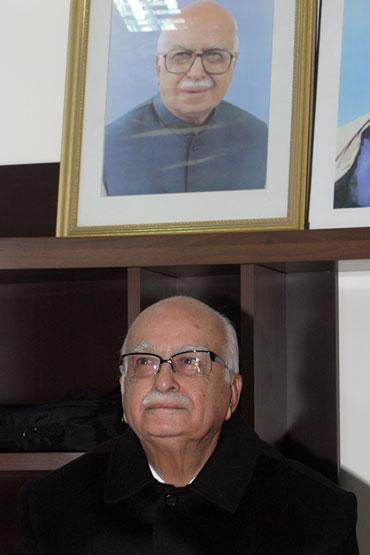 Five years ago, Bharatiya Janata Party veteran L K Advani spoke to Sheela Bhatt/Rediff.com on the Emergency.
June 23, 2015
'Both India and China must help Nepal, more so India'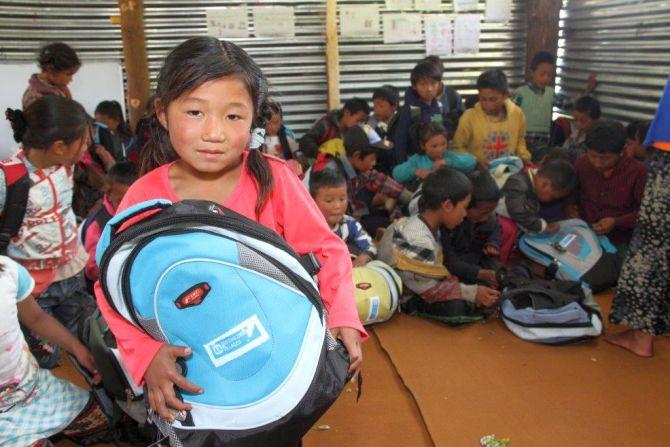 Siddhartha Kaul, president of SOS Children's Villages International that has been involved in earthquake relief work in Nepal, speaks to Rashme Sehgal.
June 22, 2015
'Raje is legally and morally not in a position to continue in office'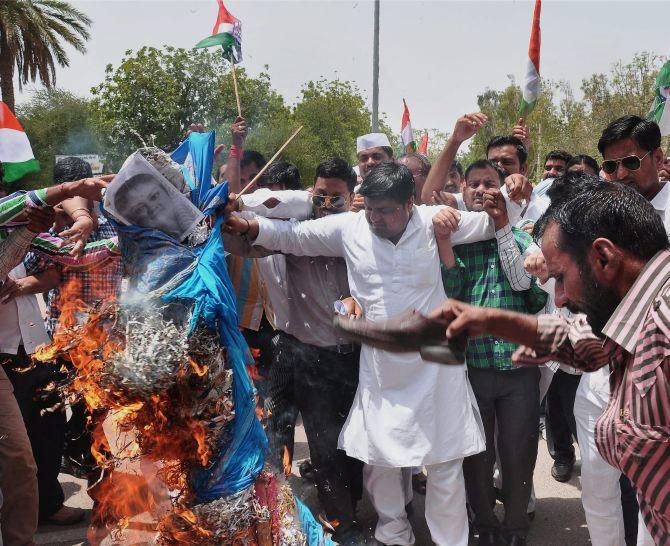 Pilot says that the Congress is demanding that the Rajasthan CM be booked for criminal culpability.
June 19, 2015
'Those who boycott yoga day are playing dirty politics'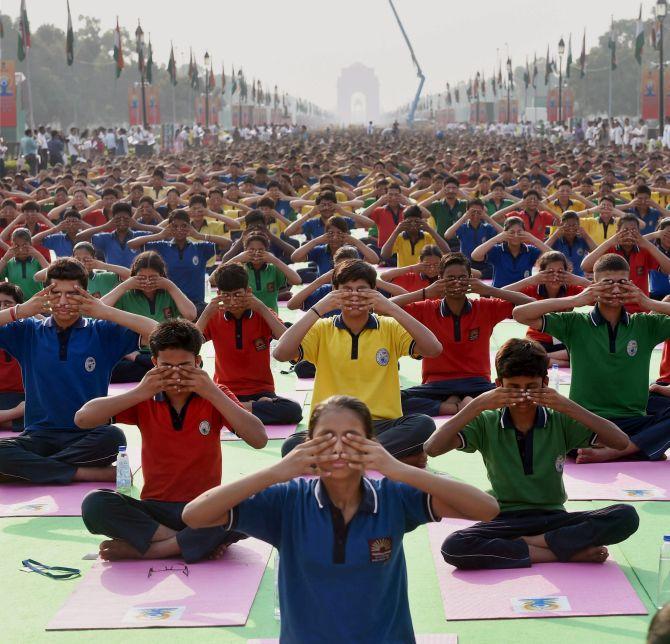 Ahead of the event, Shripad Naik, the Union minister of state (independent charge) for Ayurveda, Yoga and Naturopathy, Unani, Siddha and Homoeopathy, which is coordinating yoga day, speaks to Upasna Pandey.
'The BJP will pollute Ambedkar'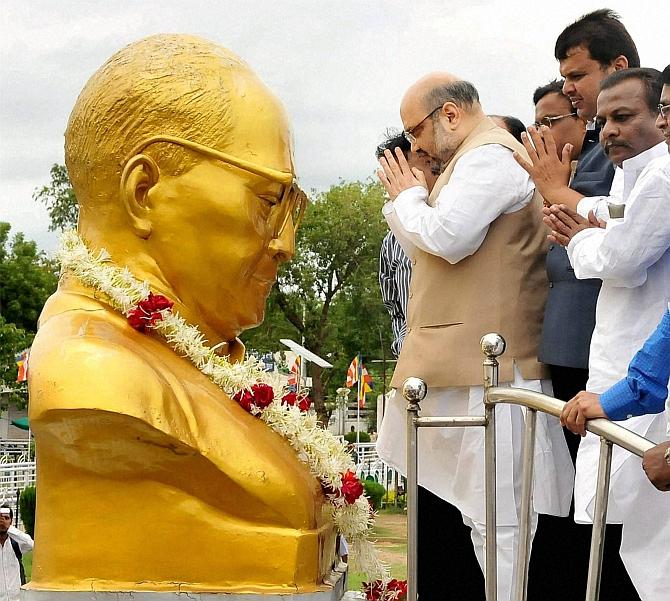 'The educated, employed, and self-sufficient Dalit is being attracted towards the BJP. The middle-class that has rapidly emerged among Dalits in the last two decades has deviated from its path. It has become a traitor to its own class. It cannot distinguish between a friend and an enemy.'
June 16, 2015
'BJP may get an upper hand as far as Dalit votes are concerned'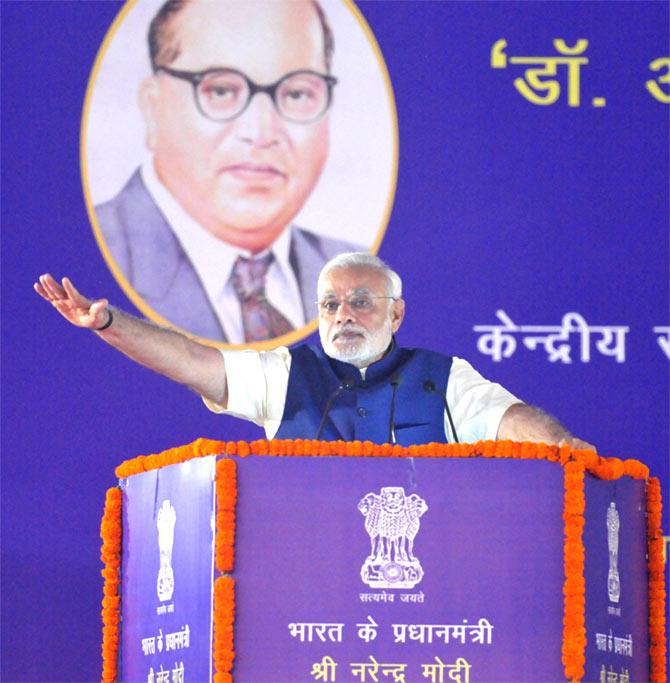 'It is difficult to imagine the BJP becoming the legatee of Ambedkar. Whichever way one looks at it, Ambedkar's thought and Hindu nationalism are not easy to reconcile.'
June 15, 2015
'I am a Tamil-speaking Muslim, I wanted to know my roots'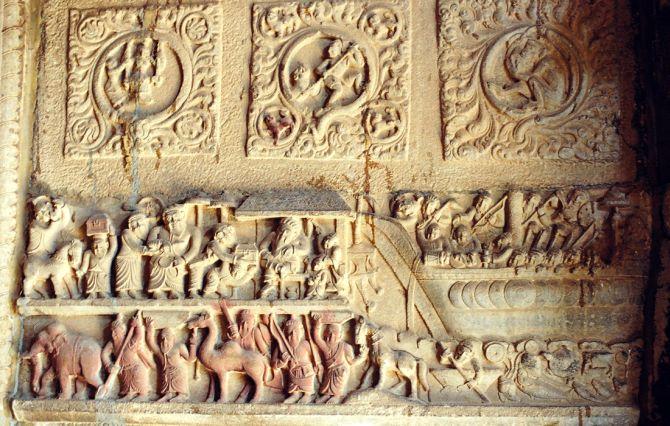 Yaadhum is a documentary that talks about how Islam spread in South India because of trade and not through invasion.
June 12, 2015
S Gurumurthy speaks: 'Modi has set right his and India's image abroad'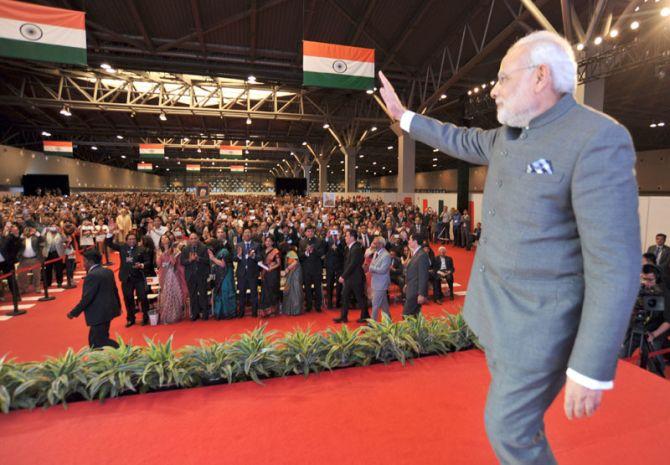 Swadeshi economist, columnist and chartered accountant S Gurumurthy speaks to Shobha Warrier about one year of Modi Sarkar.
June 05, 2015
'Border deal will control infiltration from Bangladesh'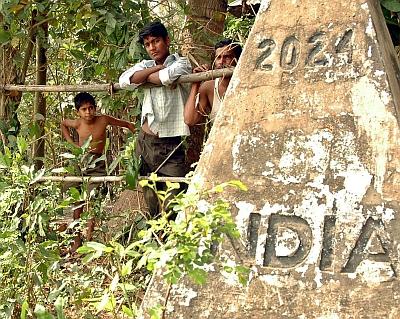 'People residing in the enclaves have led completely isolated lives. They are stateless, have no official identity proof.'
'The Indian soldiers adapted quickly and performed remarkably well'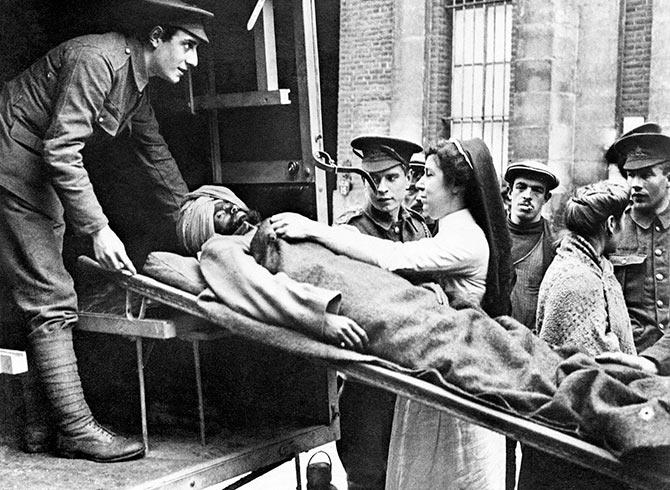 'Many sepoys fought with distinction, winning some of the first Victoria Crosses to be awarded to Indians; and indeed, as in any army fighting under such inhumane conditions -- standing in the freezing sludge, with shrapnel tearing through bodies and being subjected to gas attacks -- some buckled under pressure.'
'India has a vital stake in the digital renaissance'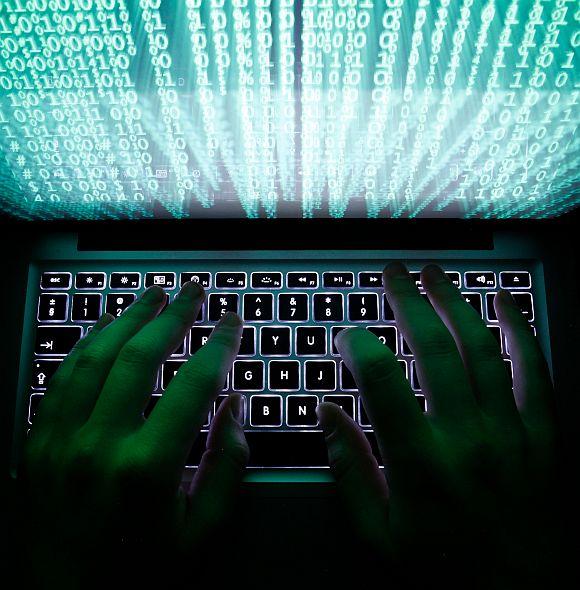 'Everywhere our younger computer professionals are in the forefront, defending our national interest in every forum and keeping our flag flying high.'
June 03, 2015
'Rahul does not speak from the heart'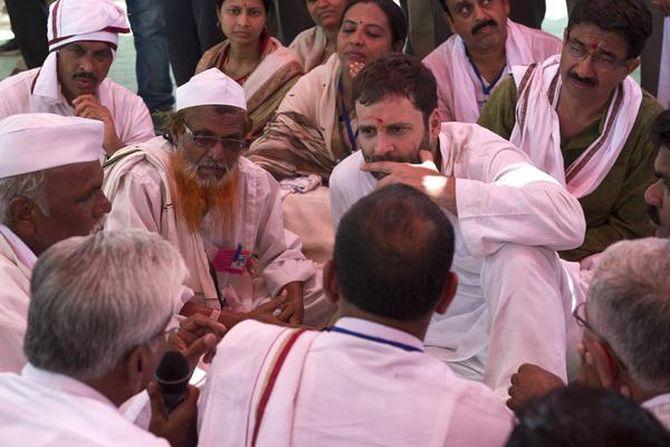 'Nitish has no future in state politics.'
June 02, 2015
'We now have a prime minister who talks'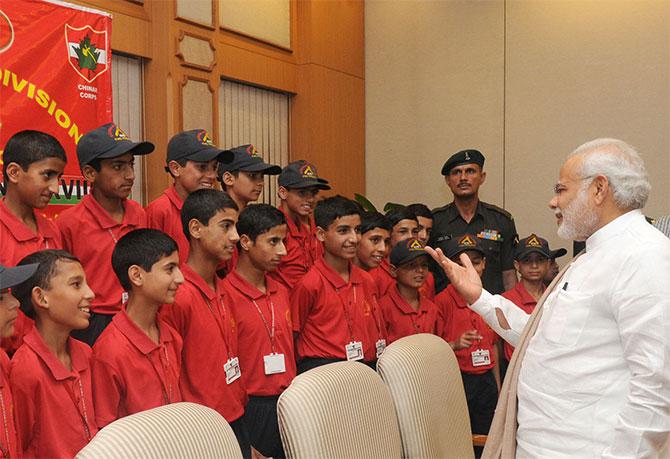 'This is not a small change, it's a BIG change. People wanted to hear the voice of their PM. They can do so now. This is a big parivartan.'
June 01, 2015
'If you excel, the very society that hated you will be in awe'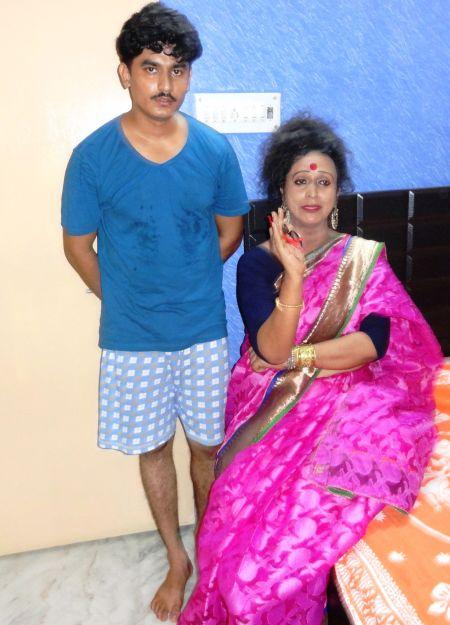 Manobi Bandyopadhyay, India's first transgender principal of a college, speaks of her struggles in a moving interview.
'How can dissent on government's policy be seen as spreading hatred?'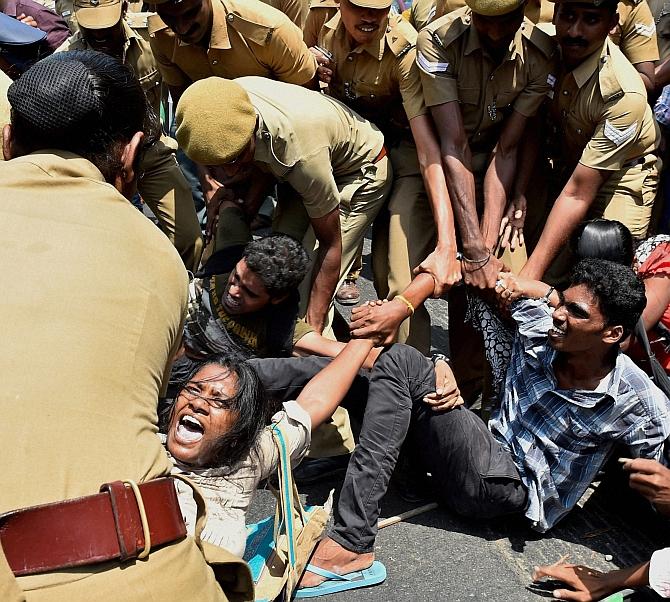 The Ambedkar-Periyar Study Circle explains their side of the story which saw the IIT-Madras student body being de-recognized for violation of code of conduct and misuse of privileges.
'One-and-a-half million Indians served in World War I'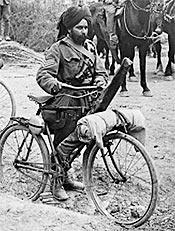 'Over one million people served in various battlefronts during World War I. And yet, even today, we know so very little about them.'
May 30, 2015
Suit boot ki sarkar definitely better than suitcase ki sarkar: PM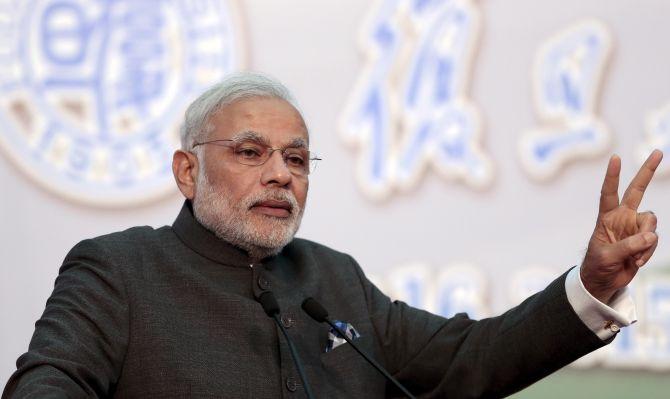 Prime Minister Narendra Modi, who recently completed one year in office, has, in an exclusive interview with Smita Prakash, editor, ANI, said the opposition alleging that his government is a "suit boot ki sarkar" is definitely better and more acceptable than being labelled a "suitcase" (ki sarkar), and satirically added, that after ruling for sixty years, the Congress has suddenly remembered the poor.
'Home ministry is making malicious allegations to smear Greenpeace'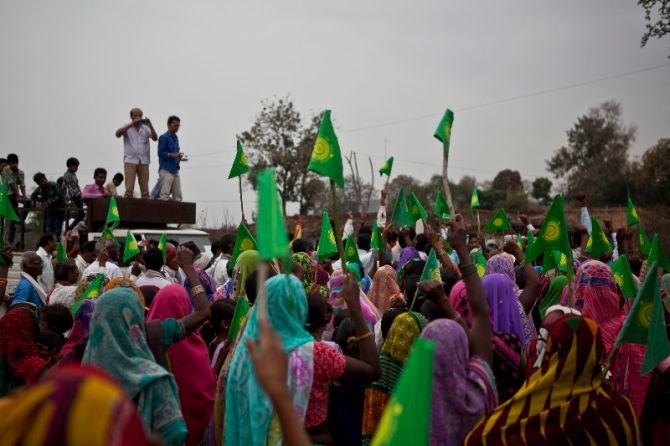 'The home ministry has made a serious allegation to the media without providing a scrap of evidence to back it up. We think this shows how worried the ministry has become.'
May 29, 2015
'Mufti now is very different from the Mufti of 2002'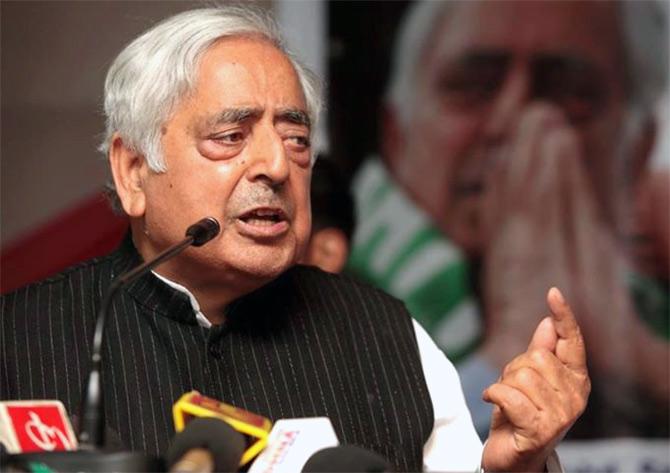 'Mufti is much more mellowed, much more accommodating. He knows he is stuck and he knows that he cannot retreat now.'
May 27, 2015
A Few Good Men and the Angry Sea: How the IAF regained a lost paradise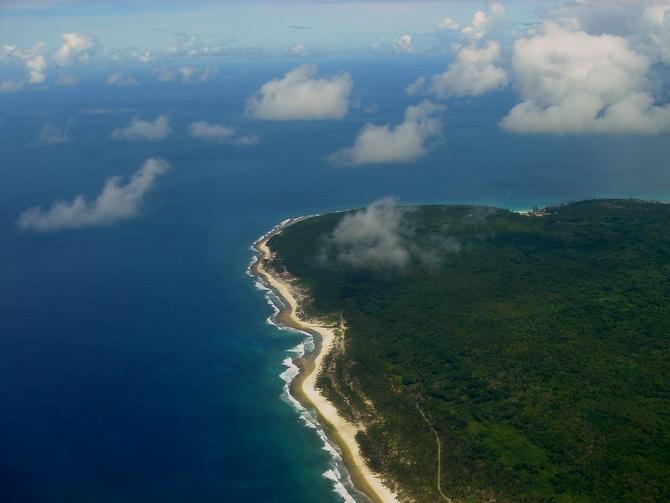 'I had heard that it was a paradise... but when I first lay my eyes on it, it wasn't what I had pictured.'
'Modi's Kashmir policy is very imaginative'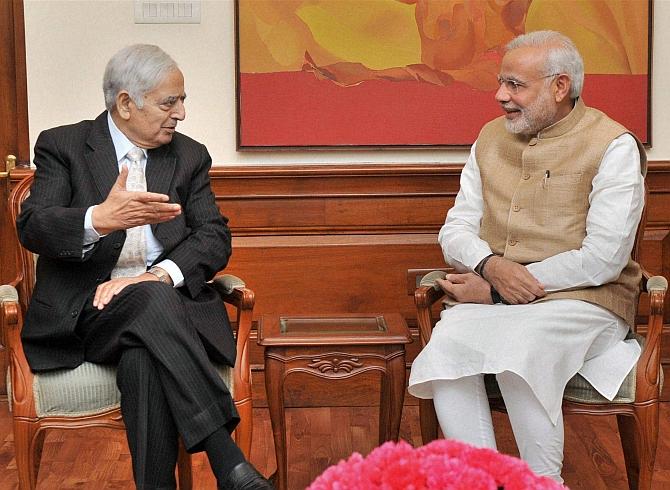 'I could have never imagined any other prime minister giving time to a separatist leader.'
May 22, 2015
'Delhi government should keep its promises to women'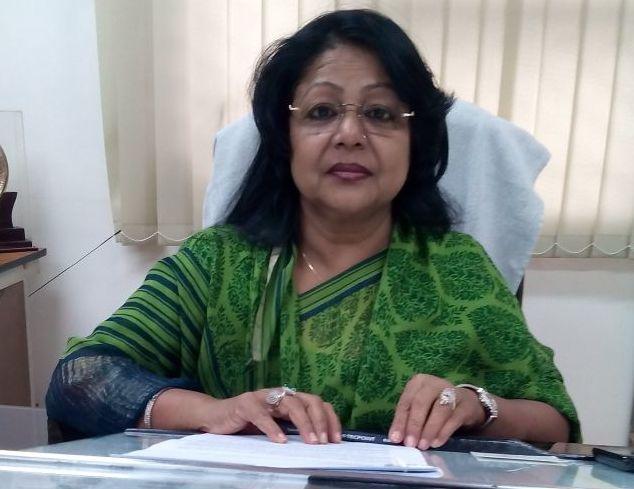 'There are no women in the Delhi government and it shows how much the government is concerned about women's issues,' says DCW chairperson Barkha Singh.
May 20, 2015
'Modi sold dreams but where are the dreams being fulfilled?'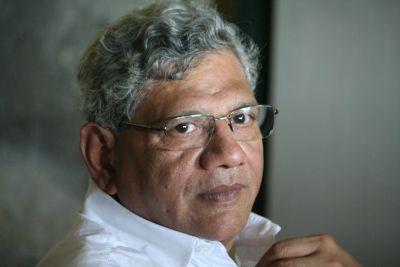 Newly-elected CPI-M general secretary Sitaram Yechury speaks to Syed Firdaus Ashraf/Rediff.com.
May 19, 2015
Amit Shah exclusive 2: 'We have added 'nishtha', sincerity of purpose, to governance'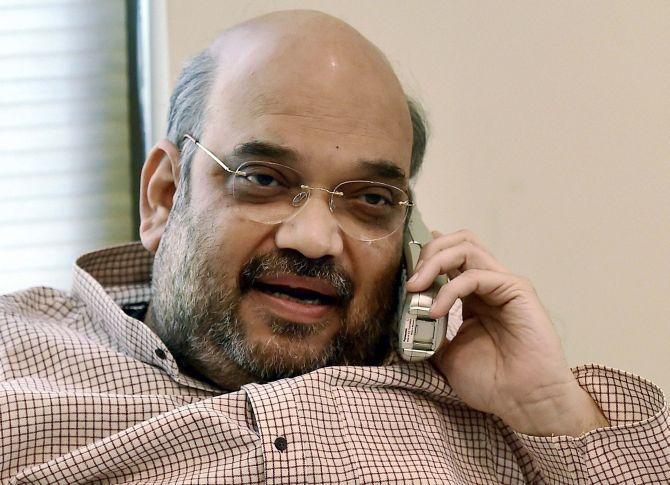 The second part of BJP president Amit Shah's interview to Sheela Bhatt/Rediff.com, to mark the completion of one year of the Narendra Modi government.
PM Modi is a leader; Dr Singh was not: Cong's ex-foreign minister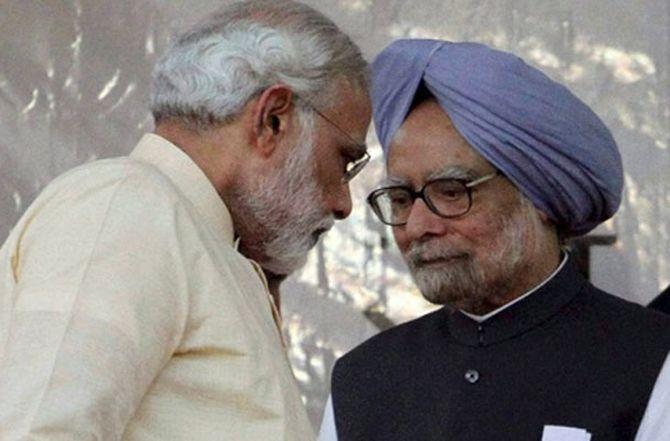 Former external affairs minister, K Natwar Singh, shares his critique of the Narendra Modi government's foreign policy in this e-mailed interview with Aditi Phadnis. Edited excerpts
May 14, 2015
Beijing believes unrest in Tibet linked with Tawang: Expert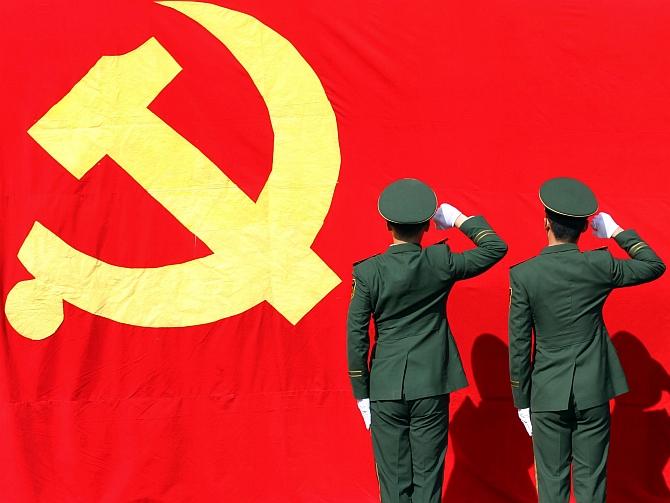 'In Chinese perception, India is strategically getting closer to United States and some Chinese analysts fear perhaps one day it may become a part of American arrangements against China.'
May 13, 2015
'China does not consider India as equal to itself'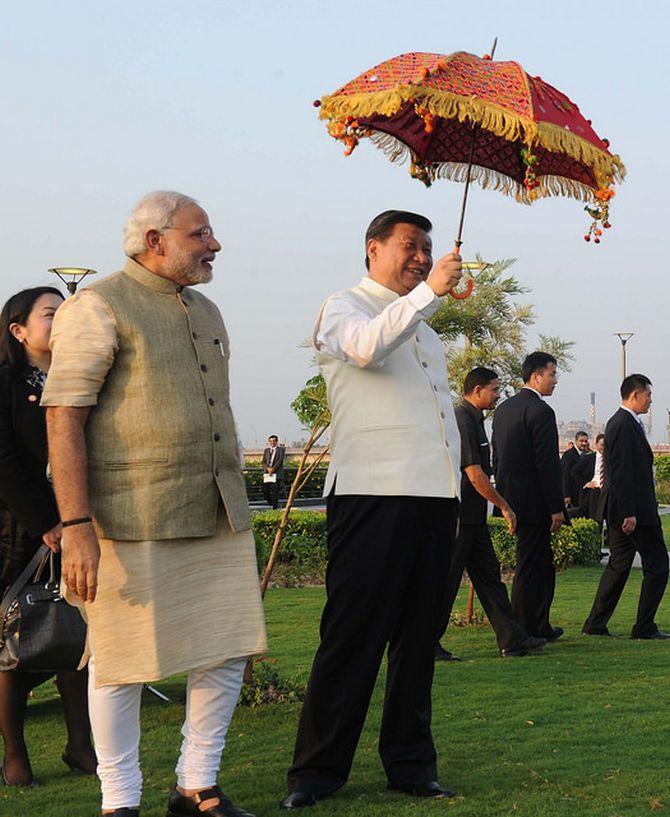 'It is a pattern of behaviour of the Chinese that whenever a Chinese leader visits India or an Indian leader visits China, some incidents take place.'
Amit Shah exclusive: 'Not an inch of acquired land will go to industrialists'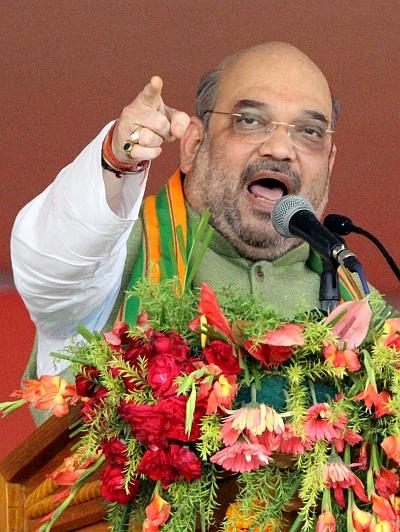 In the first part of an exclusive interview with Sheela Bhatt/Rediff.com on the eve of the first year of the Narendra Modi-led NDA government, BJP President Amit Shah talks about the government's achievements and the controversy over the land ordinance.
'We will wait for the government to deliver, or else...'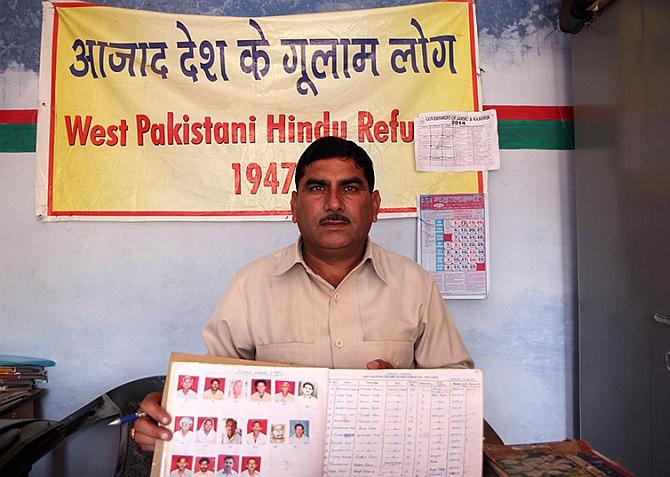 West Pakistan refugees say they are willing to give Prime Minister Modi and Bharatiya Janata Party chief Amit Shah time to come good on their promise.
Modi@1: Exclusive interview with Amit Shah!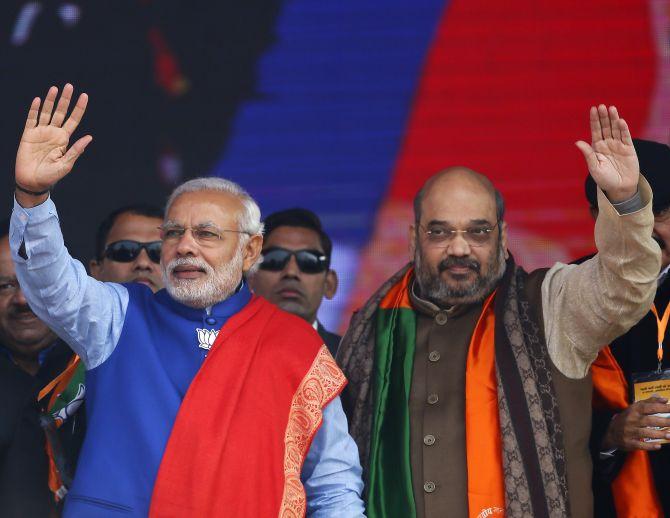 On the occasion of the Narendra Modi government completing one year in office, Sheela Bhatt/Rediff.com speaks to BJP president Amit Shah who is yin to Modi's yang. Don't miss it!
May 12, 2015
The 2013 land law is non-negotiable: Jairam Ramesh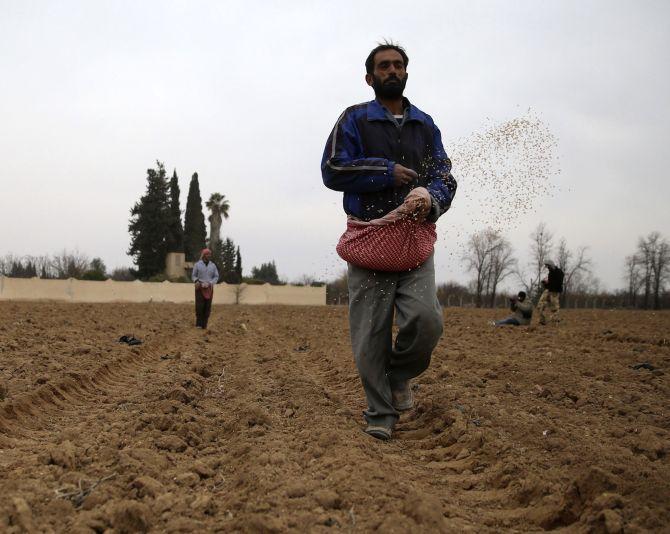 Ramesh says the best route now is to refer the amendments to Parliament's standing committee on rural development.
May 11, 2015
'Jayalalithaa's acquittal is a bad omen for the entire country'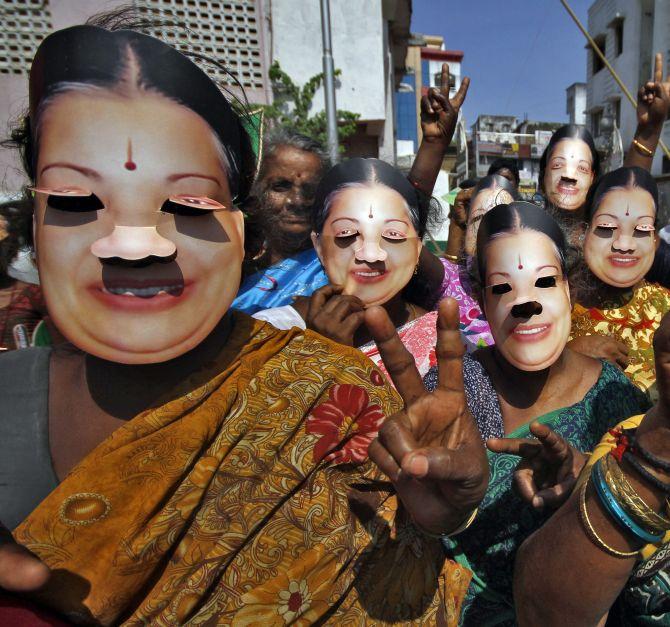 One of the leading political analysts in Tamil Nadu, Gnani Shankaran speaks to Shobha Warrier/Rediff.com from Trichy on the Jayalalithaa verdict.
May 07, 2015
'The attack on Greenpeace means we are asking the right questions'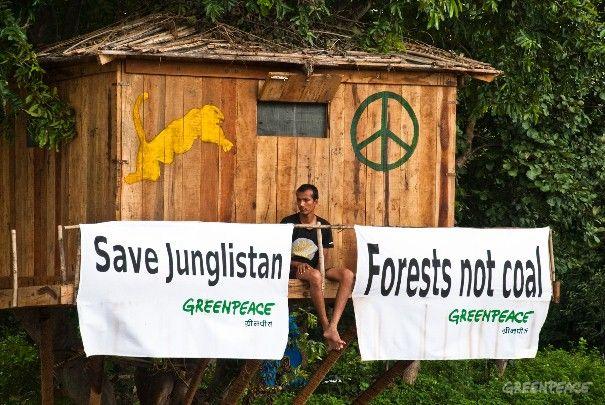 'Democracy and dissent are being strangulated. It is not good for the country.'
May 06, 2015
'Leaders understand the change of realities much faster'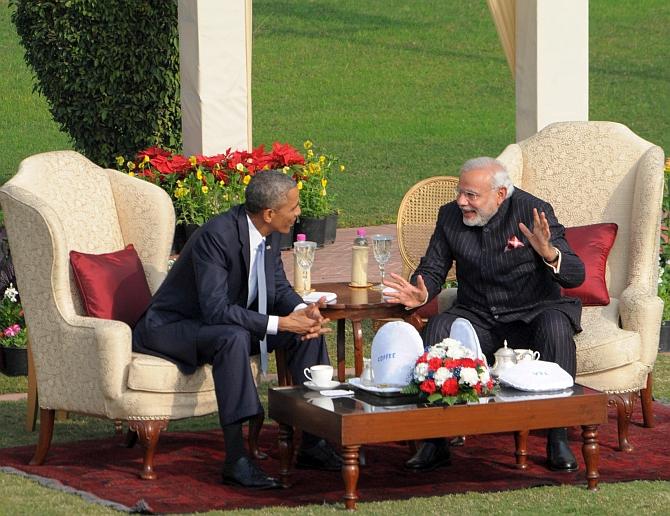 'When George Bush Senior decided in 1992 that India and the United States must start talking in this-now-changed world, who would have thought that 10, 15 years down the road, we will start looking at each other as strategic partners?'
April 30, 2015
'Even the first step to clean the Ganga has not been taken'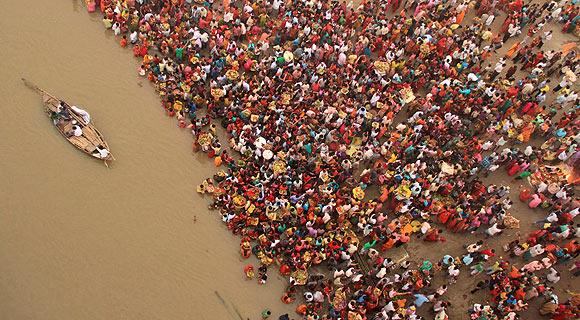 '70 per cent of sewage flows untreated into the river along its entire course. Hardwar and Rishikesh remain two of our holiest cities. Then why has the government failed to do anything?'
April 28, 2015
'In 11 months, India has been pushed back several decades'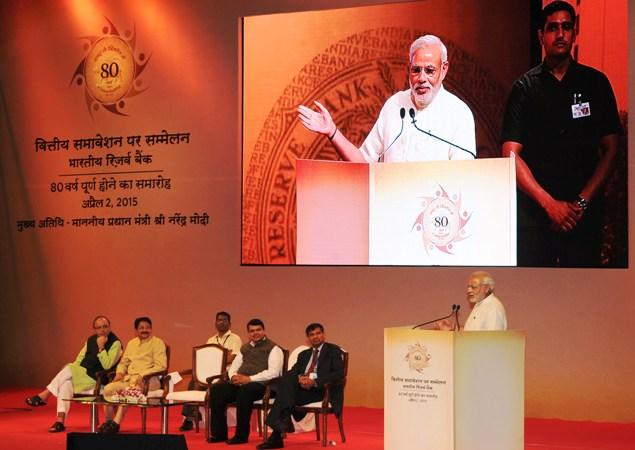 'Tell me, what is more important to Modi -- his position as prime minister or as an RSS pracharak?'
'As a nation we don't learn lessons from our past'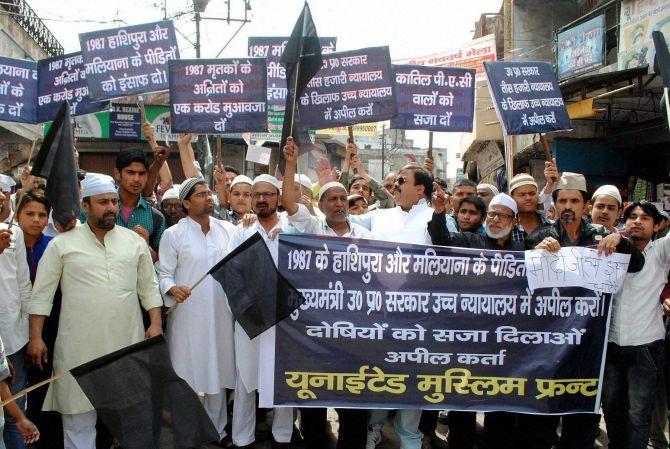 'Communal killings take place routinely in our country and yet we don't ever convict the offenders.'
'Reports of Netaji's death should leave no doubt in anyone's mind'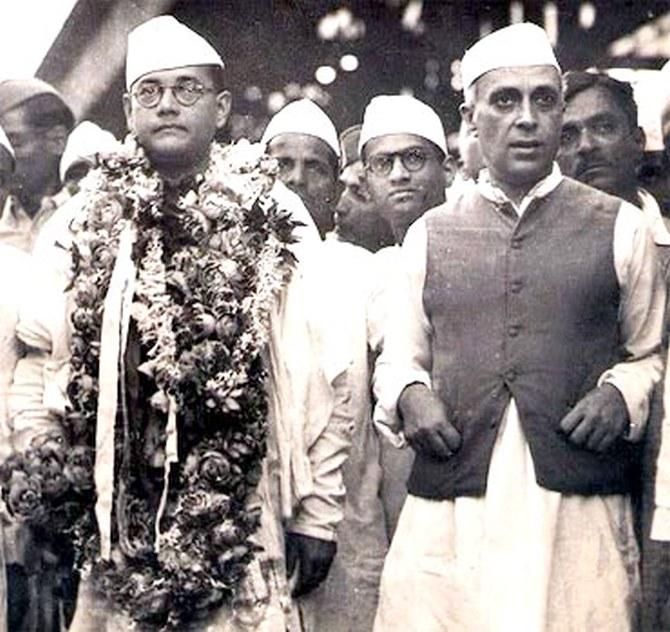 'There is no evidence that it was Nehru who ordered this surveillance (on Netaji's kin). It was a very low-level Bengal-based operation.'
April 27, 2015
Rahul has come back with a new style of politics: Sushmita Dev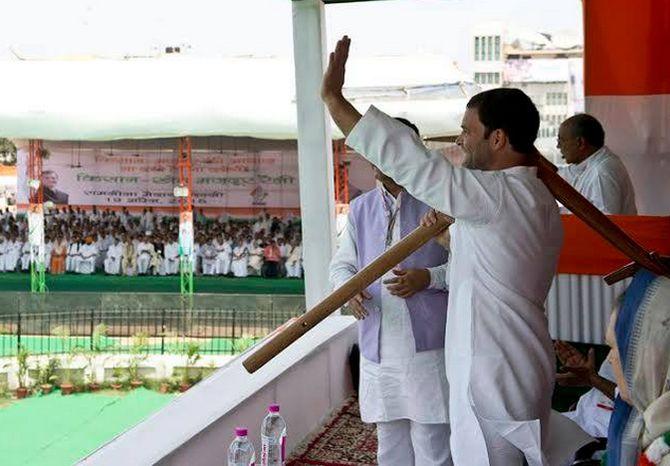 Congress Member of Parliament and party spokesperson Sushmita Dev tells Kavita Chowdhury that party Vice-President Rahul Gandhi's "new kind of politics" has revitalised the party, lifting it from the gloom of the 2014 general elections.
'Interlinking rivers will be disastrous for India'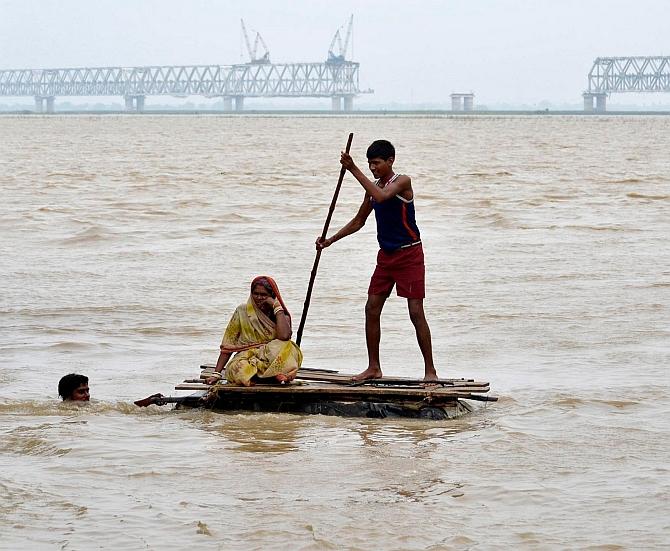 'Why should the people of Odisha divert water from the Mahanadhi when 13 out of 32 districts are chronically drought prone?'
April 24, 2015
'Kejriwal may have the mandate but he has lost the road map'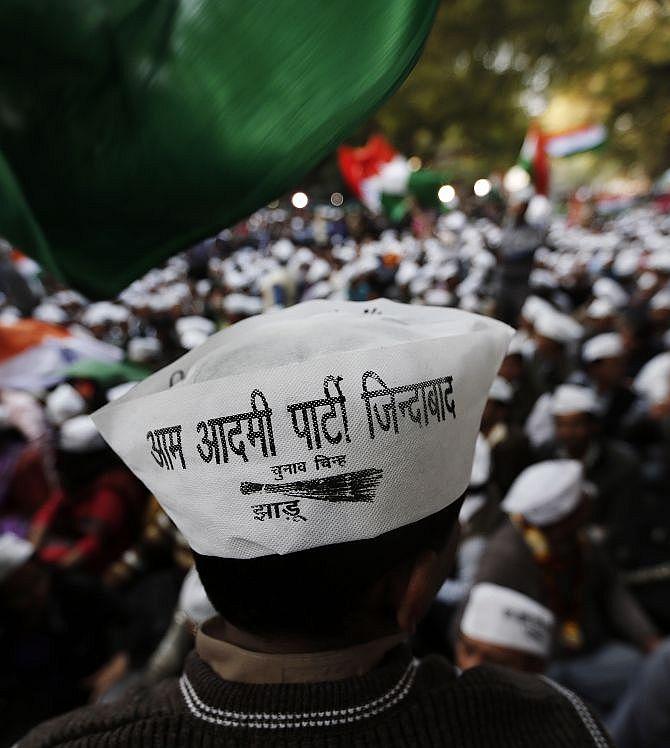 'Swaraj Samvad sees itself in the role of a watchdog in Delhi,' Professor Anand Kumar tells Rediff.com.
April 22, 2015
'Communal riots never happen in a political vacuum'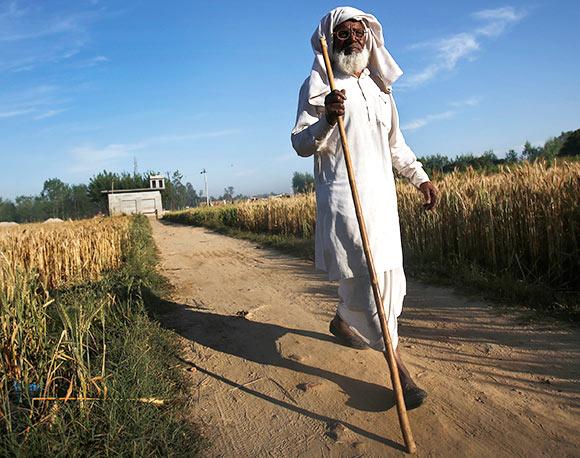 'Communalism and communal riots happened in India only during and due to colonialism. Pre-colonial India didn't have this problem of communal conflicts and religious strife.'
'Hinduism has been failed by seculars and the right-wing'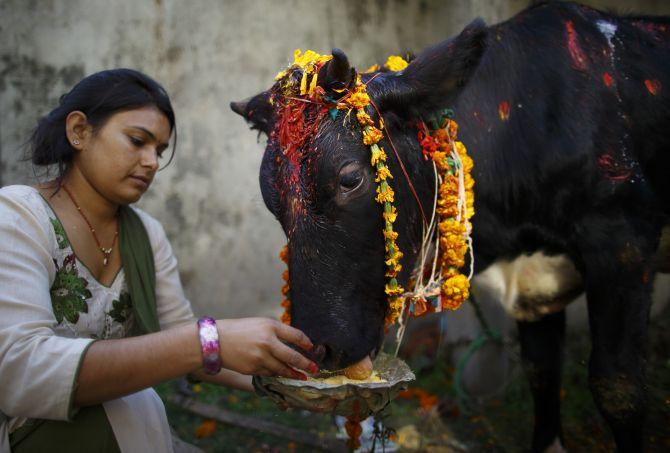 'The real danger in India right now is that identity politics is being stoked in extremely dangerous ways.'
April 21, 2015
This is India's biggest challenge. Did you know about it?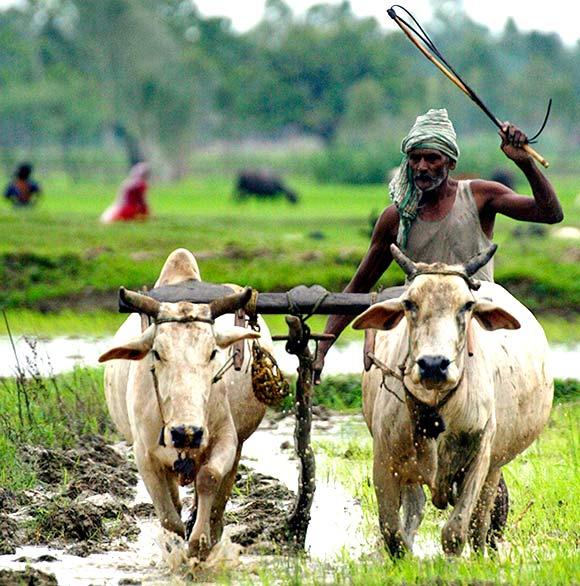 'Any new technology, either before or soon after its release, will face severe criticism by one or the other segment of society. It is only after seeing the benefits of new technology for themselves that our farmers accept it.'
April 20, 2015
Netaji's grandnephew: 'Hard to reconcile Nehru with spying'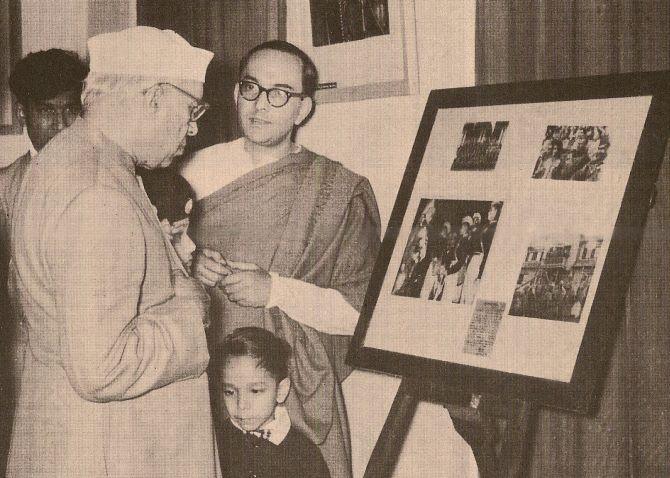 'The evidence about a plane crash that killed Netaji as stated in the Shahnawaz Committee report, is quite strong.'
'There'll be attempts to break us because of the danger we pose'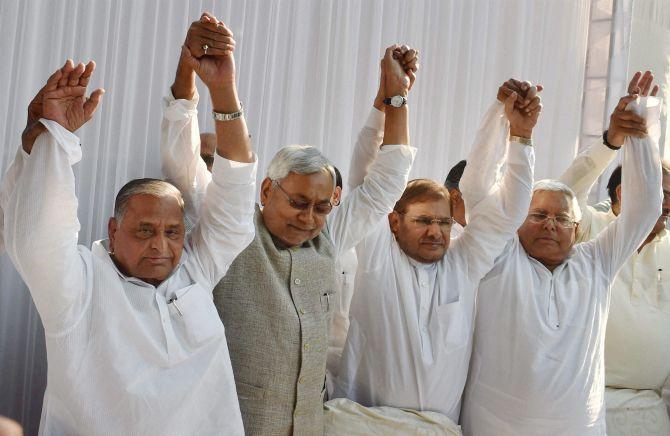 Sharad Yadav says that reports about disquiet among the factions are 'sponsored'.
April 15, 2015
Sena's no vote demand: What does Modi's Muslim pal think?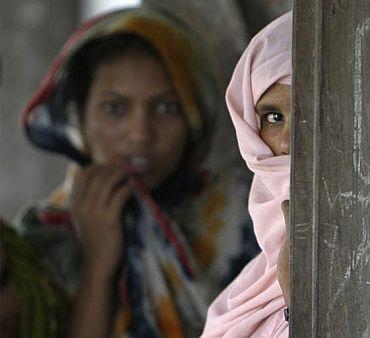 'Muslims have been exploited for 65 years. They have been reduced to a community of committees and commissions. Nothing happens. Since 1947 they are worse than Dalits.'
April 14, 2015
'AAP's failure is not an option'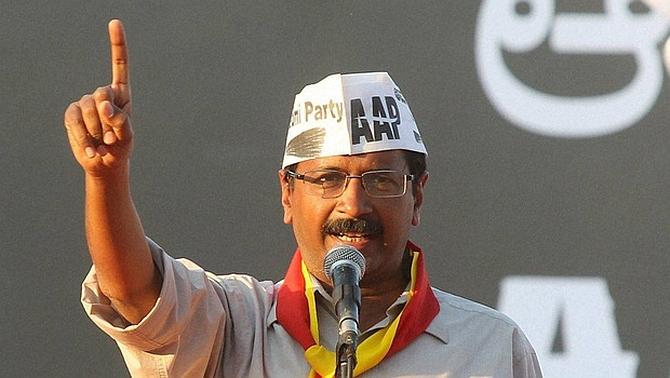 'AAP has to run a marathon and could face a new crisis on the way. The beauty is to learn from the crisis, correct the mistakes and move forward.'
'I will not spare my son's killers'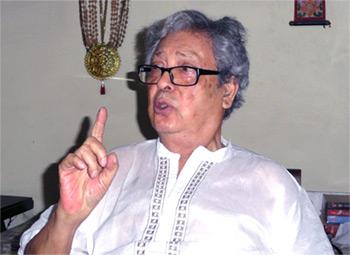 'Bangladesh is a country of immensely organised terror outfits.'
April 13, 2015
'Muslims have lost faith in KCR'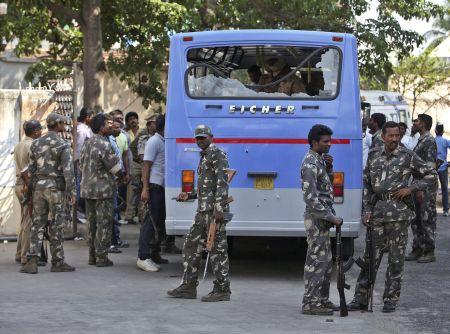 'The Telangana police are working on the same agenda against Muslims as the Modi government at the Centre.'
April 10, 2015
The man fighting for Americans to learn the truth about Hinduism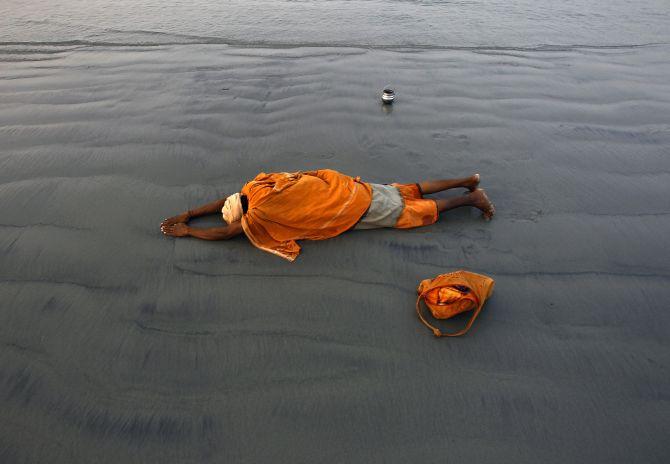 'For years American academia has used the concerns about Hindutva in India to almost completely trash the concept of Hinduism.'
April 09, 2015
They are targeting us regularly, says Greenpeace India chief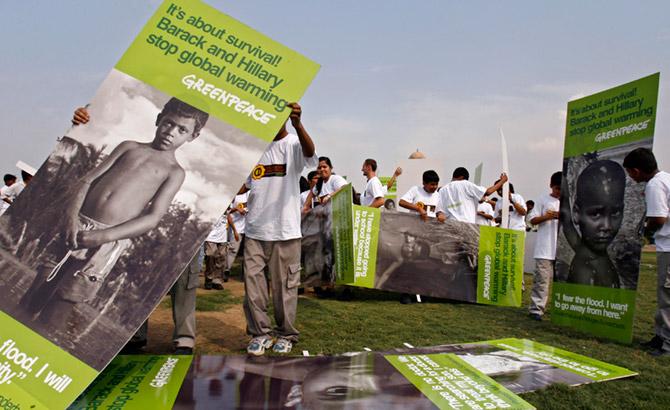 'Possibly, our campaigns have made the right impact and raised the right questions, which is making several stakeholders uncomfortable,' Samit Aich, Greenpeace India's executive director, tells A Ganesh Nadar/Rediff.com
'Many Nagas are angry with the mob action'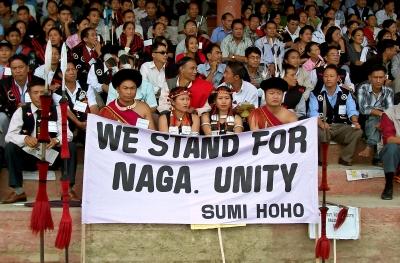 'Societies like the Nagas have gone through so many decades of armed conflict. Conditions which are not 'normal' for others are 'normal' for them!'
'PM's '5-star activists' comment borders on contempt of court'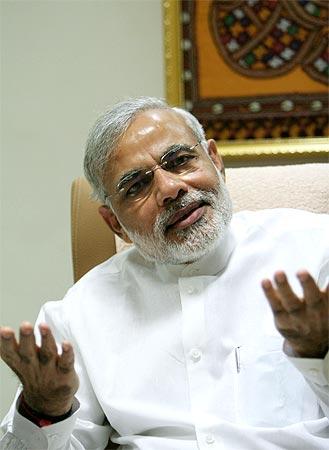 'The comment is ill advised and unworthy of the exalted office occupied by the prime minister.'
April 08, 2015
'Killing 20 people is a massacre; you can't call it an encounter'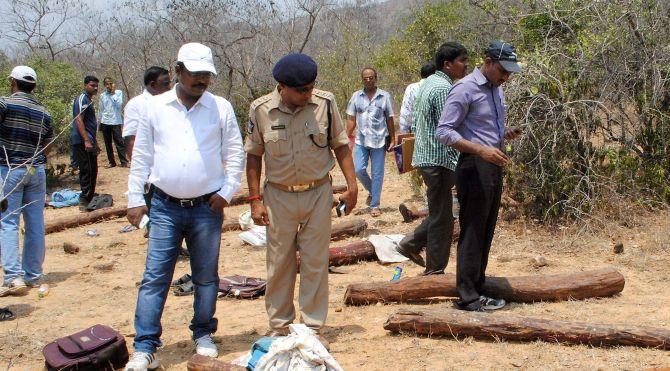 'There is a mafia operating in that area that lends money to these labourers. Loans are paid off with red sandalwood. The actual smugglers don't need to come to the area.'
April 07, 2015
When Mohan Bhagwat became a hardliner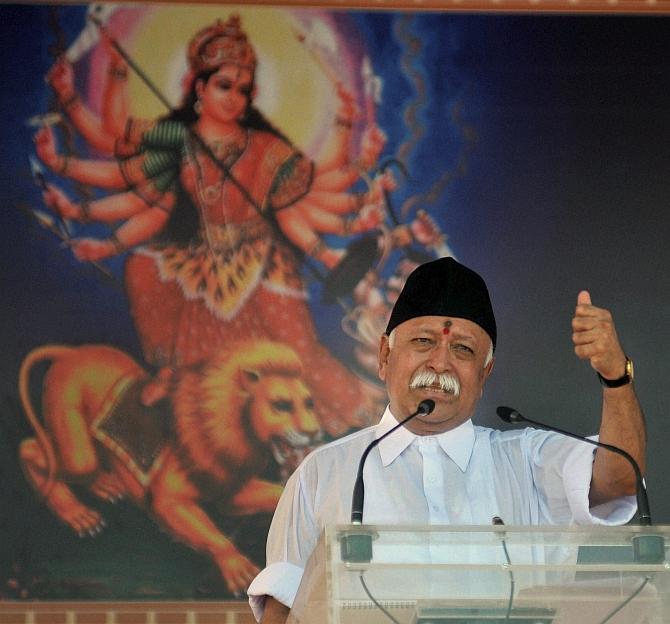 'RSS chief Mohan Bhagwat was on the Hindu extremists' hit-list. In June 2008, this information was made public. Prior to that, you should hear Bhagwat's speeches and listen to his 'liberal' statements.'
'Government websites hold so much unprotected data'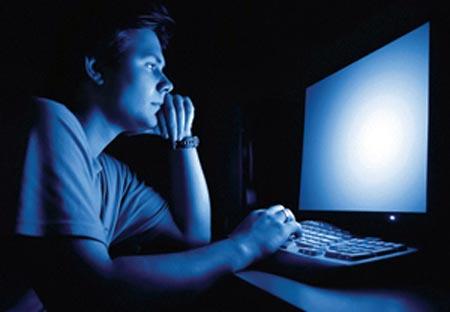 Gulshan Rai talks to Surabhi Agarwal about the tussle with social media companies over sharing data, Section 66a of the Information Technology Act and his new job.
April 06, 2015
'Nothing unconstitutional or illegal about ordinances'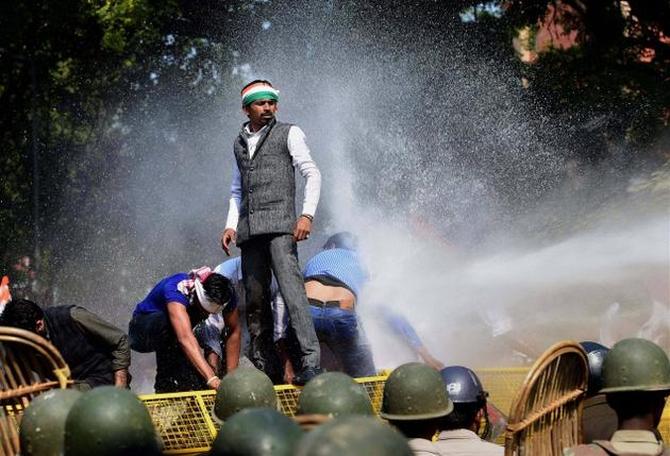 'The Constitution says the government, the council of ministers, shall be responsible to the House of the People which is the Lok Sabha, not to the Rajya Sabha.'
'Modi government is receptive to creating consensus'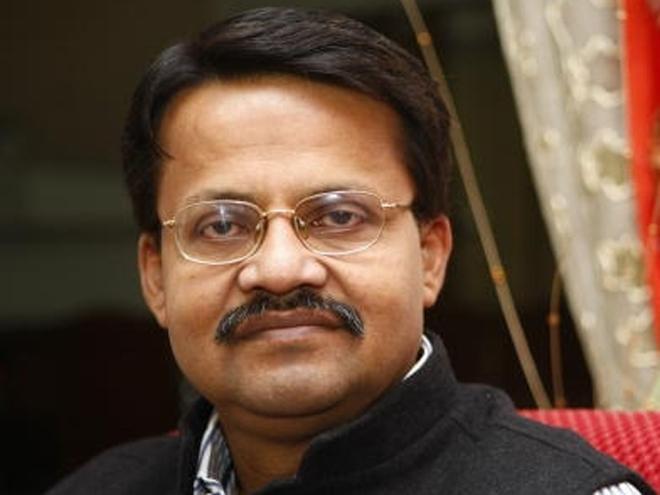 The Biju Janata Dal will not oppose the government simply for the sake of opposing it, BJD Member of Parliament Bhratruhari Mahtab tells Aditi Phadnis.
April 05, 2015
They tell me Avijit Roy was killed; you are next: Imran H Sarker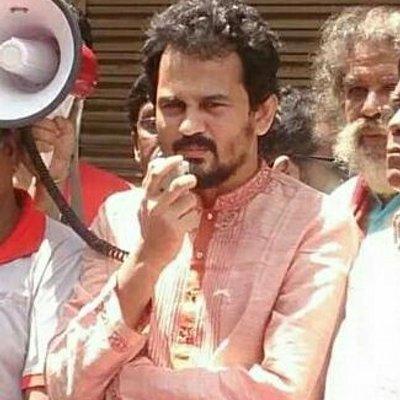 Interview with head, Blogger and Online Activists Network.
April 01, 2015
'Kejriwal has become larger than the party now, but it won't last'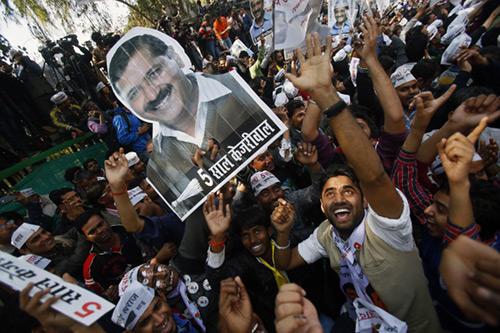 'I think the AAP is still in transition from being a movement to a political party so there is a mix of people who form the party. So there is somewhat of a overlapping and commonality of purpose.'
Archives
January 2013 - March 2015
|
September - December 2012
|
May - August 2012
|
January - April 2012
|
August - December 2011
|
March - July 2011
|
March - July 2011
|
January - February 2011
|
November - December 2010
|
August - October 2010
|
June - July 2010
|
February - May 2010