December 11, 2013
Exclusive! Who killed Benazir Bhutto?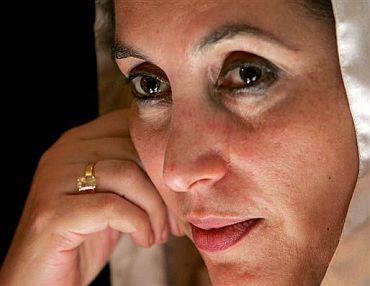 'Bhutto feared elements of the so-called establishment, including people linked to the intelligence services. She highly distrusted individuals like Hamid Gul who -- she was convinced -- maintained active ties with jihadists.' Heraldo Munoz, author of the sensational new book, Getting Away With Murder, tells Rediff.com's Vicky Nanjappa in an exclusive interview.
December 10, 2013
'Modi's influence is both positive and negative'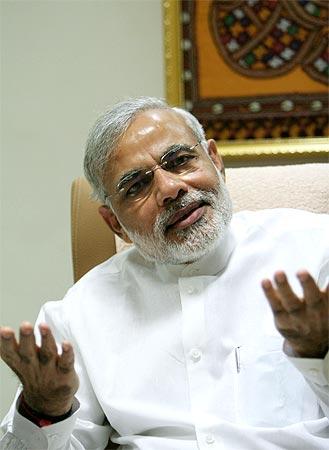 'You have to go from winning elections to winning people,' sociologist Ashis Nandy tells A Ganesh Nadar.
December 09, 2013
Ashok Gehlot speaks: 'Vasundhara was second fiddle, used Modi well'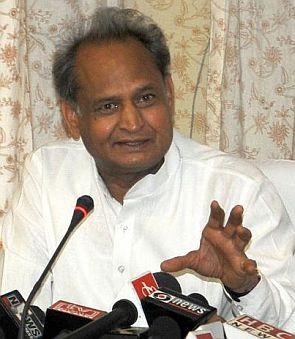 Our campaign was overshadowed by the falsehood and rumours that the BJP spread, former Rajasthan chief minister Ashok Gehlot tells PB Chandra in an interview.
December 06, 2013
'If Modi wins 185 plus seats, it will change the rules of Indian politics'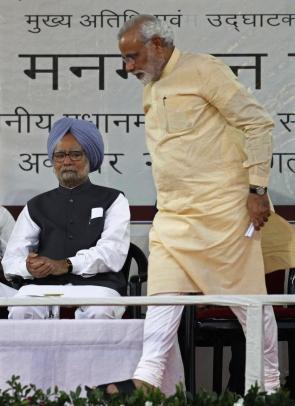 'In the early 2000s, mid-2000s, one of the big changes in India was the sense that India was finally going to make it. With all its flaws and faults, the relatively high growth rate gave you an opportunity to do other things and so forth. Right now, there is nervousness about whether India can actually make it.' The second part of political thinker Pratap Bhanu Mehta's eloquent interview to Rediff.com's Sheela Bhatt.
December 05, 2013
Arrested this week, Nitesh Rane will contest polls, says father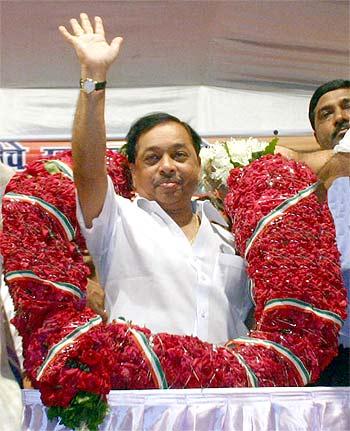 'I am still someone who will open my mouth and speak if I find something is wrong or I dislike anything. Nothing can make me quiet,' Maharashtra Minister Narayan Rane, whose son Nitesh was arrested in Goa this week, tells Neeta Kolhatkar.
December 03, 2013
'The CBI director should not blindly obey or blindly oppose the government'
'Every director is subject to some kind of pressure,' former CBI director Dr R K Raghavan tells Rediff.com's Shobha Warrier. 'Ultimately, it all depends on the individual and the maturity and sense of fair play of the director. It is up to the director to cope with the pressure and if he is a man of character, he can.'
December 02, 2013
EXCLUSIVE SC lawyer Mukul Rohtagi: Flirtation is not rape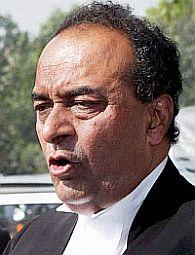 speaks to the well-known lawyer Mukul Rohtagi on the Tarun Tejpal and A K Ganguly cases and 'snoopgate'.
The Bishop who threatens 'Jallianwalla Bagh'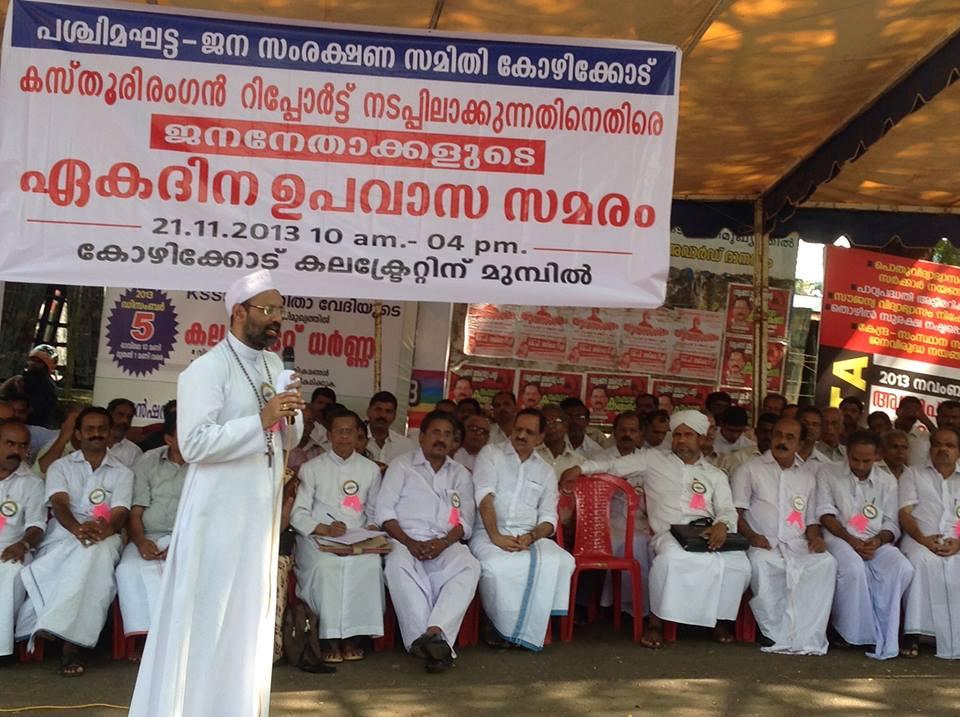 Mar Remegiose Inchananiyil, the Bishop of the Thamarassery diocese in Kozhikode, Kerala, told a public meeting that there would be another 'Jallianwala Bagh' in the foothills of the Western Ghats if the K Kasturirangan committee report is implemented. He spoke to Rediff.com's Shobha Warrier about the plight of the farmers and why he has taken up the issue.
November 18, 2013
Aligning with Cong or BJP will be like cheating people: Kejriwal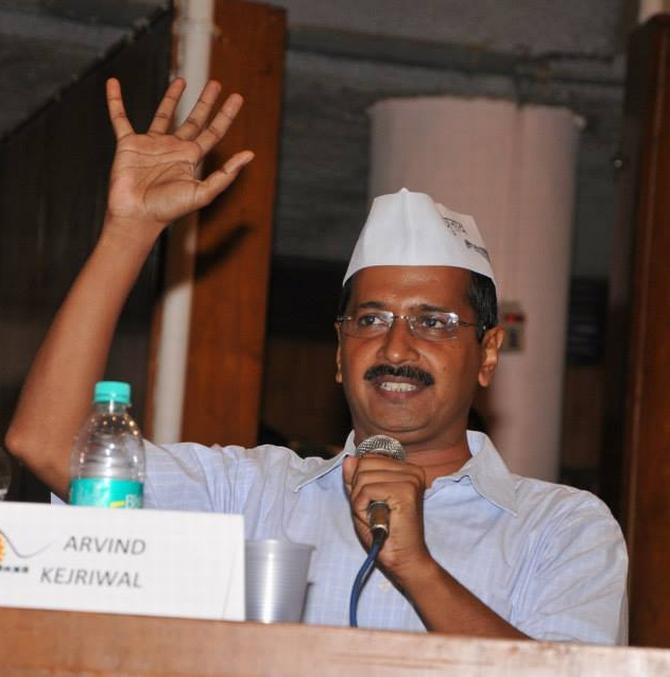 In an interview, AAP chief Arvind Kejriwal tells Business Standard's Manish Kumar that his party will not be a junior partner in any government that is formed in Delhi.
Exclusive! Amit Shah: I won't do anything against the principles of my party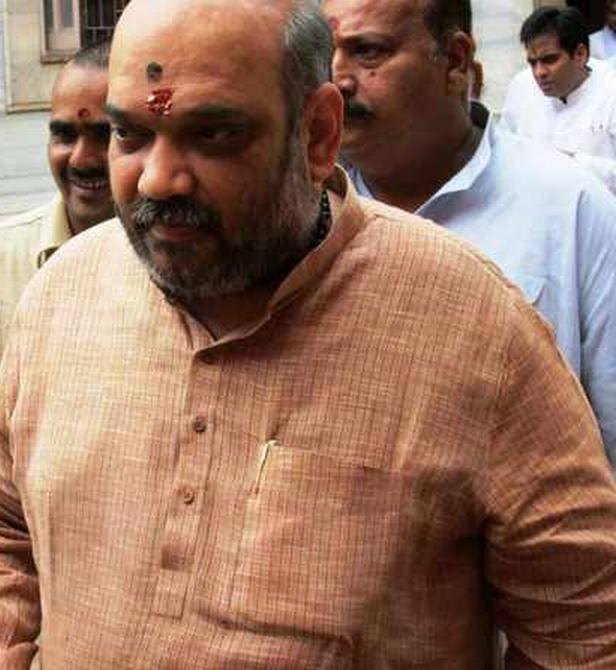 'The Congress will get exposed more and more. My case will not stand a judicial trial. I am confident that in any case against me, the charges will not be framed. All cases against me are baseless.' BJP leader Amit Shah, in an exclusive interview with Rediff.com's Sheela Bhatt.
November 14, 2013
I respect Dr Singh's decision to skip CHOGM: British PM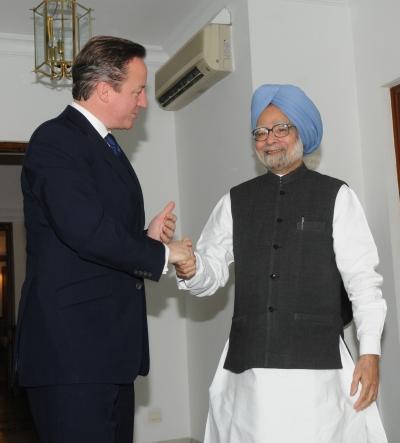 United Kingdom Prime Minister David Cameron, who is on a one-day visit to India, said he was open to meeting all elected leaders including Gujarat Chief Minister and BJP's prime ministerial candidate Narendra Modi. Speaking to IBN18 Editor-in-Chief Rajdeep Sardesai, Cameron explained why he was not meeting Modi during this visit.
November 13, 2013
'Commonwealth can't support a regime that attacks, kills regularly'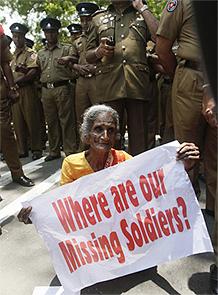 Prime Minister Manmohan Singh's decision not to attend the Commonwealth Heads of Government Meeting at Colombo has once again put the focus on alleged cases of human rights abuses in Sri Lanka.
November 12, 2013
'Only after coming to power will we decide who will be the chief minister'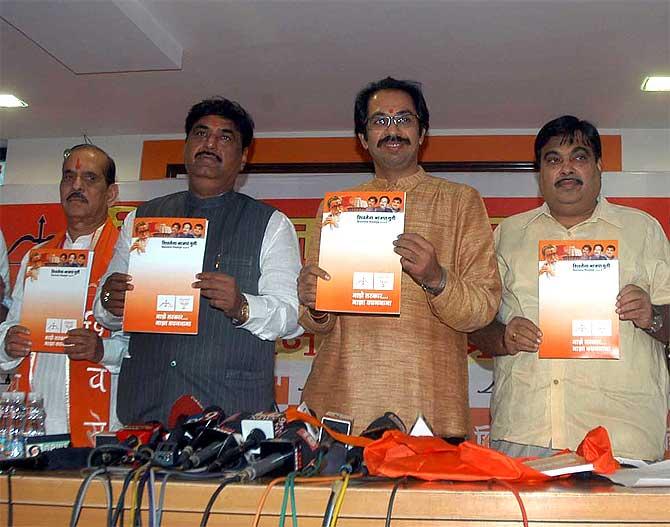 As Maharashtra Chief Minister Prithviraj Chavan celebrates three years in office, the BJP and Shiv Sena which hope to oust him when the state goes to the polls next year have reached a pact that they will stay silent on who the Opposition alliance's chief ministerial candidate will be, state BJP President Devendra Fadnavis reveals in an interview to Rediff.com
November 11, 2013
26/11: 'America sacrificed Mumbai'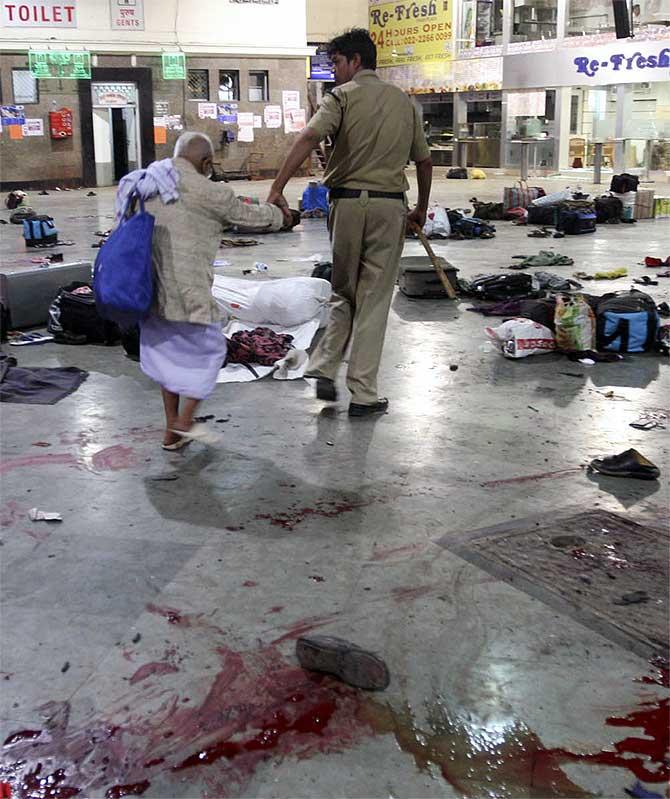 'What America could figure out is that this finally was an American with an American passport operating in Pakistan who had access to Al Qaeda. Now the prime objective of that time was the capture of bin Laden. This is three years before Abbottabad, the only thing that the US intelligence agencies were thinking about was how do they decapitate him, how do they cut the head off of Al Qaeda and here was this tantalising, untrustworthy, difficult, hard to control, psychopathic individual, who was American,' Adrian Levy, co-author of the book The Siege: The Attack on the Taj, tells Rediff.com's Sheela Bhatt.
'What's Modi's stand on Pak? Let him spell things out'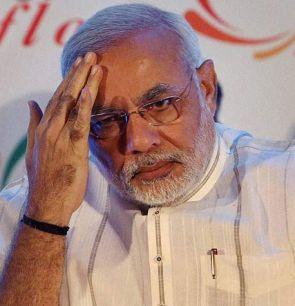 Maharashtra Chief Minister Prithviraj Chavan makes a gallant attempt to deflect accusations against the United Progressive Alliance's record in his freewheeling conversation with Business Standard's Aditi Phadnis over lunch.
November 10, 2013
There is only one faction in the Congress: Sachin Pilot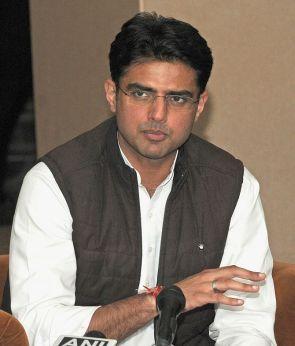 Refuting allegations of divisions in the Congress in Rajasthan, Corporate Affairs Minister and Member of Parliament from Ajmer, Sachin Pilot, speaks to Kavita Chowdhury on a range of issues, including the Congress's prospects in the coming Rajasthan Assembly polls.
November 05, 2013
'SC judgment is neither novel nor landmark'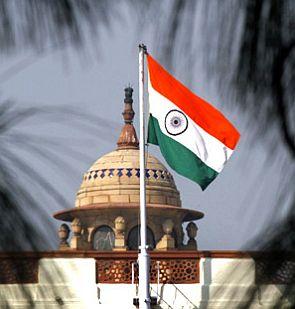 Former chief information commissioner Satyananda Mishra says the Supreme Court order to frame guidelines for civil servants to insulate them from political interference is a mere elaboration of reports of committees constituted by the central government.
It is a big day for all of us; there is no nervousness: ISRO chief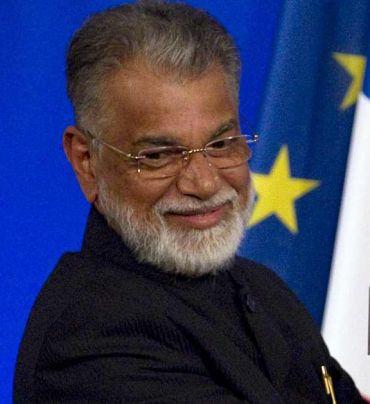 ISRO chief K Radhakrishnan spoke with rediff.com briefly before the launch of India's mission to Mars
October 29, 2013
'Indians don't have a sense of territory'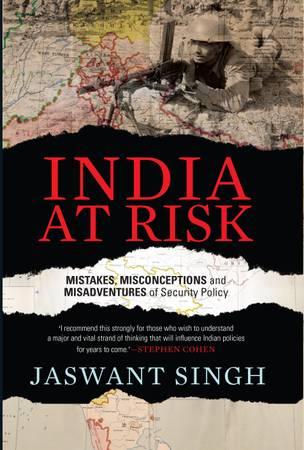 Jaswant speak of his new book India At Risk, Mistakes, Misconceptions and Misadventures of Security Policy and explains to why India is at risk.
October 28, 2013
The project that helped prevent over 6 lakh HIV/AIDS cases in India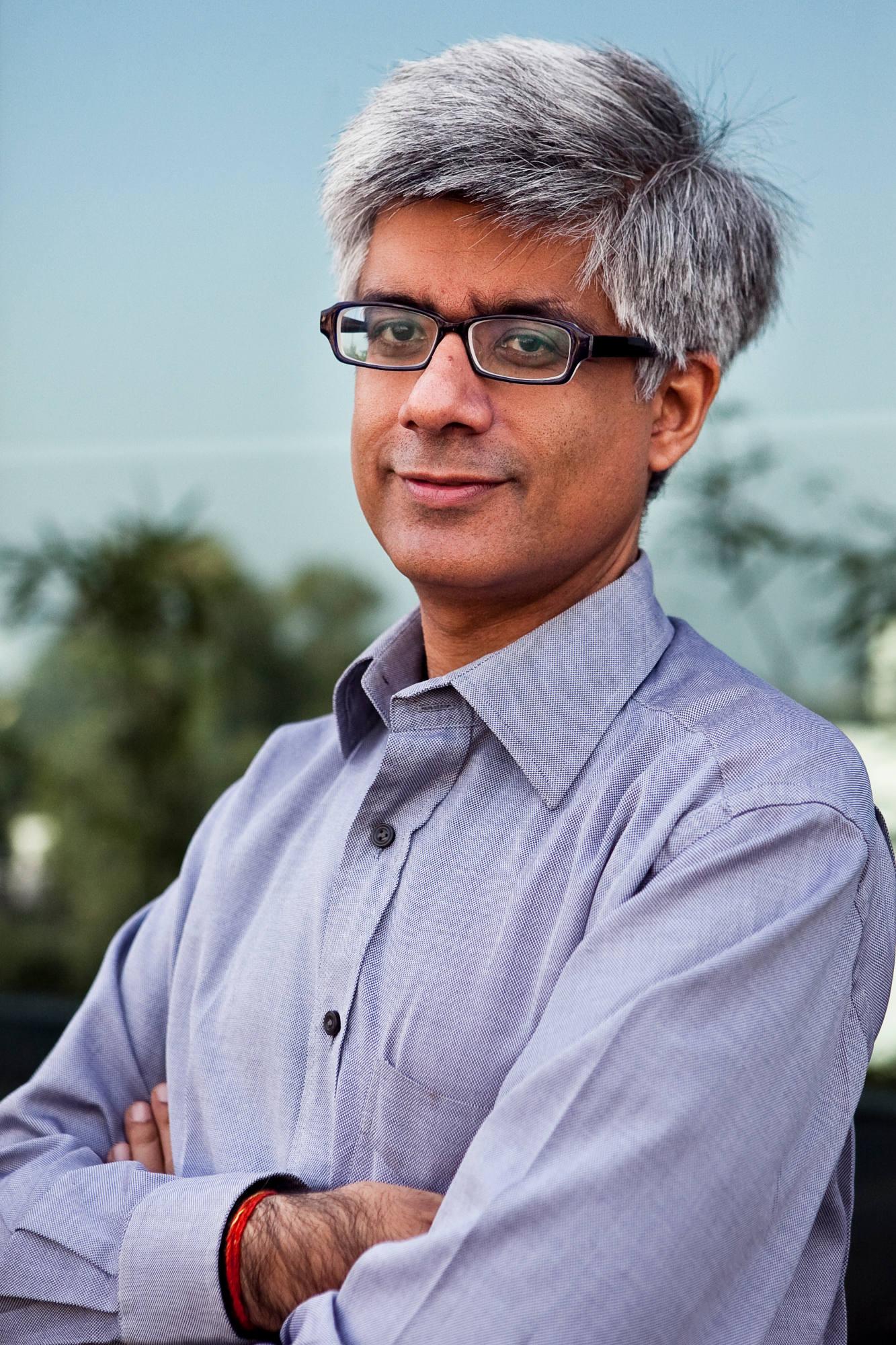 Alkesh Wadhwani is the head, India programs, Bill and Melinda Gates Foundation, speaks to on the Avahan India Project.
'Narendra Modiji was stunned and sad at the blasts'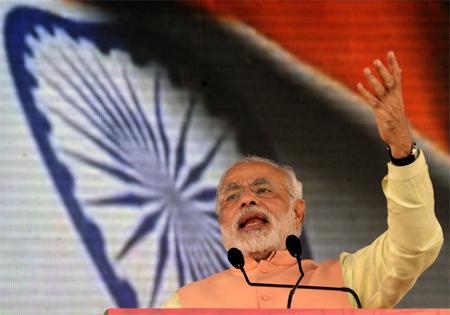 'There were no metal detectors, sniffer dogs or bomb detection devices. It was a complete intelligence and security failure,' says Mangal Pandey, president of the Bihar unit of the BJP, on the bomb blasts targeting Narendra Modi's rally in Patna on Sunday.
Interview: Trinamool MP who is 'leading rebellion' against Mamata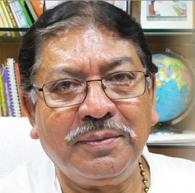 I am not ruling out possibility of joining Cong again, says Trinamool Congress MP Somen Mitra.
Minute errors can lead to failure of Mars mission: ISRO chief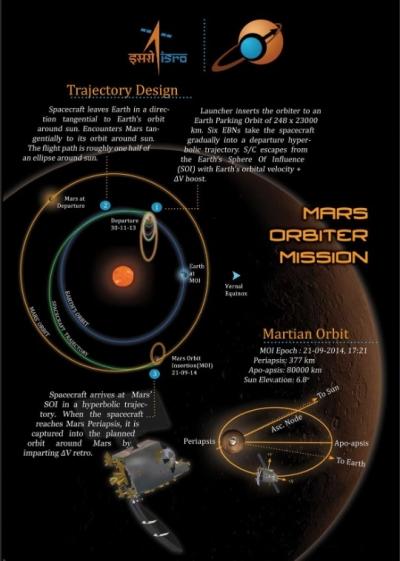 With the Indian Space Research Organisation set to launch the Mars Mission on November 5, Chairman K Radhakrishnan, in an interview with Praveen Bose, talks about the complexities, the challenges and the benefits of the Rs 450-crore mission.
October 25, 2013
Why Tamil Nadu tops the country in suicides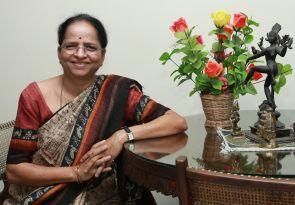 Dr Lakshmi Vijayakumar examines why India's southern states register more suicides than the northern states. Shobha Warrier reports
October 21, 2013
Exclusive: 'Maharashtra police has no understanding of Naxalism'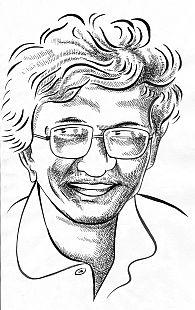 Vernon Gonsalves, who spent nearly six years in jail after being labelled a Naxalite by the security agencies, recounts in detail his arrest, the case against him and his future plans in an exclusive interview.
October 20, 2013
'Cong using communal-secular divide to woo regional players'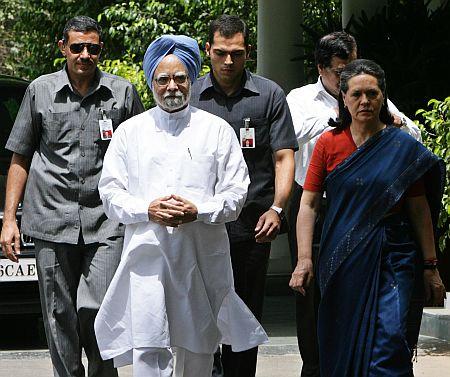 In an interview to Rediff.com's , Shambhu Srivastava speaks about the need of breaking out of the communal-secular paradigm and focusing on the Congress party's poor performance and its track record in fuelling communalism.
October 17, 2013
'If you are not in power, it is very difficult to have money'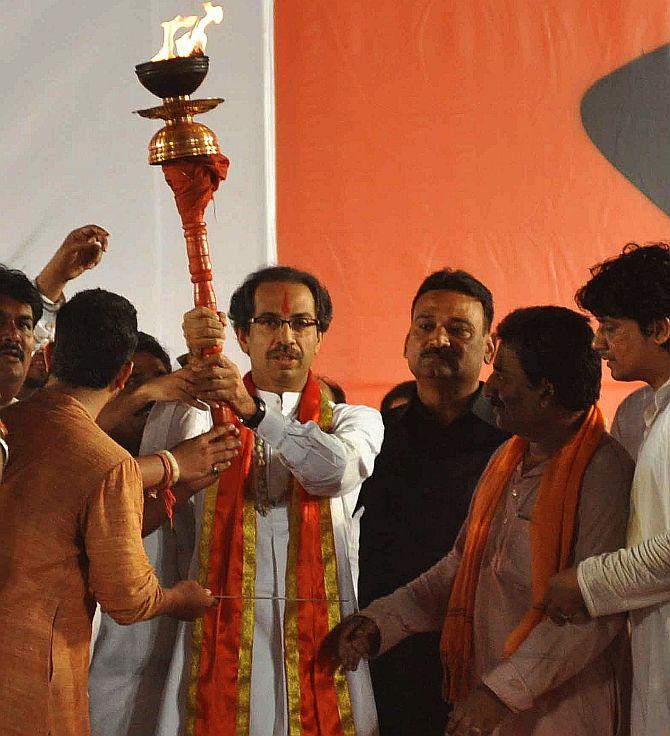 'Young people may be good, but their knowledge is not as much you find in an old man. If you want to do successful things and take your party ahead, according to me, 25 per cent people should be old in leadership and the remaining 75 per cent should be young, so that there will be lesser mistakes and the party may prosper.' Shiv Sena leader Manohar Joshi on the Sena's future.
October 16, 2013
EXCLUSIVE! 'Fears of Seemandhra people are incorrect'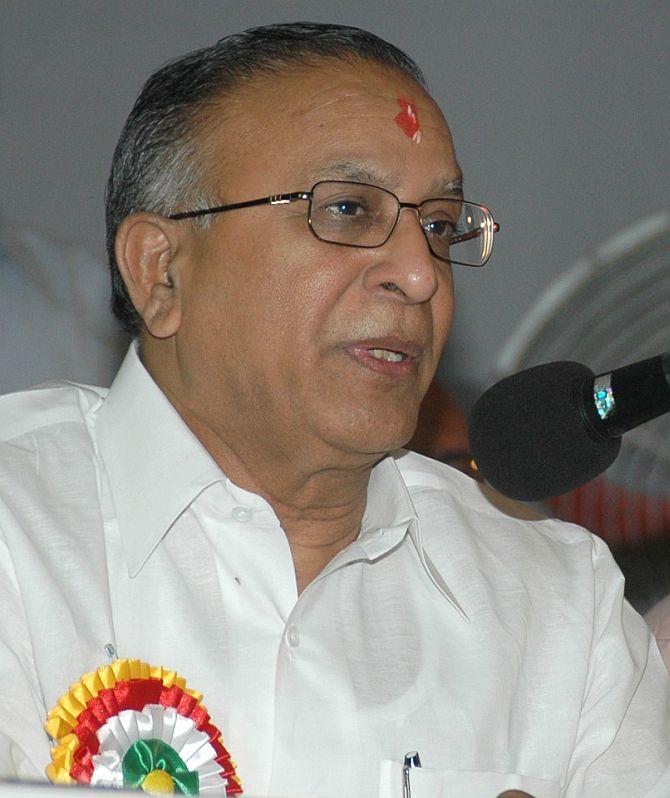 Science and Technology Minister S Jaipal Reddy, who represents the Chevella Lok Sabha constituency in Andhra Pradesh, is considered a front runner for the post of chief minister of the proposed state of Telangana. He gives his first formal interview to rediff.com's Anita Katyal.
October 15, 2013
Manohar Joshi: 'You can't take criticism to heart every time'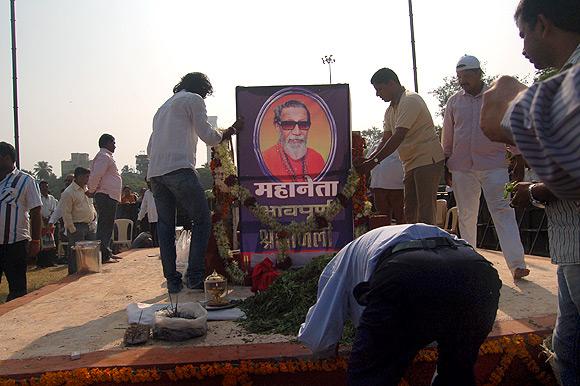 'There are some people whose business is to criticise (laughs). There is no specific reason. It does happen in politics that the criticism goes on.' Shiv Sena leader Manohar Joshi clears the air about his relationship with Uddhav Thackeray in an exclusive interview with Rediff.com's Savera R Someshwar.
October 14, 2013
Exclusive! The Manohar Joshi interview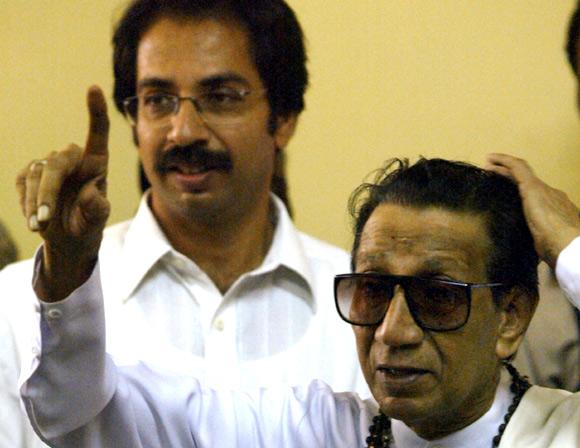 In a no-hold-barred conversation, Shiv Sena leader Manohar Joshi talks about life after Bal Thackeray, his equation with Uddhav and Raj Thackeray and of his critics in the Sena.
October 11, 2013
'Telangana decision will affect Congress negatively in elections'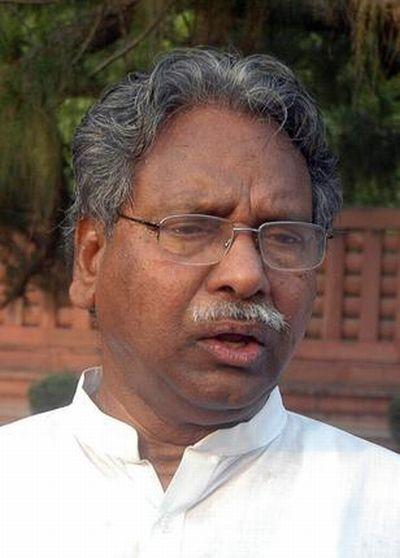 'Some false information was carried to Delhi, these negative bits seemed to have played heavily.' Union Textiles Minister KS on why he opposes the Telangana decision.
October 10, 2013
Exclusive: 'I refuse to play victim or martyr'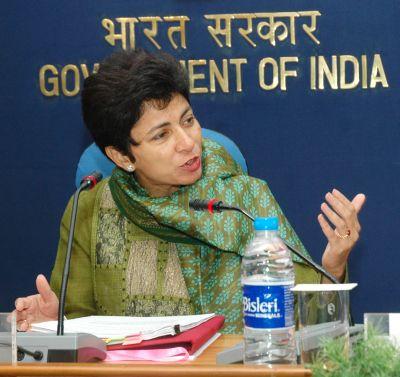 'Politics is full of struggle, especially for those from my background,' says Union Minister Kumari Selja in her first interview after Sunday's attack on her. 'It has always been a struggle and will continue to be so.'
October 08, 2013
Exclusive Amit Shah Interview: People are waiting to vote for Modi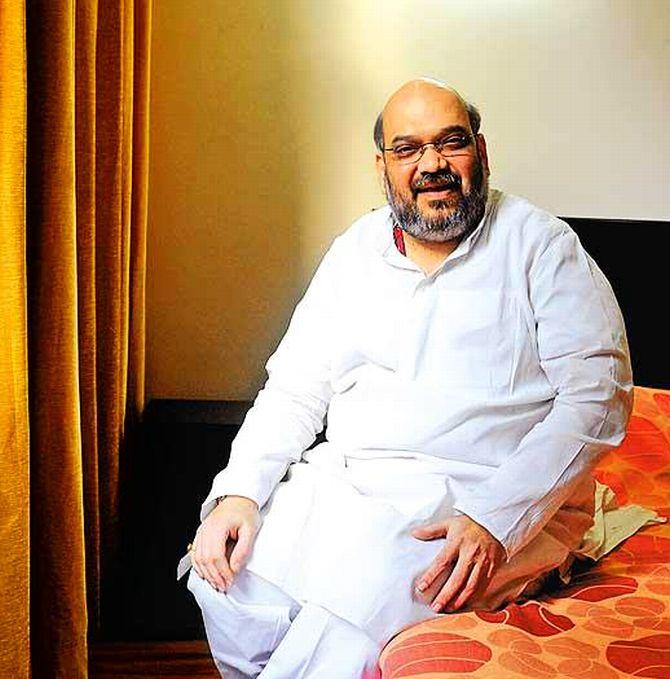 Amit Shah gave his first exclusive interview to Rediff.com's after taking charge of UP. The first of a two-part interview:
'Change will come because we have hit the very bottom'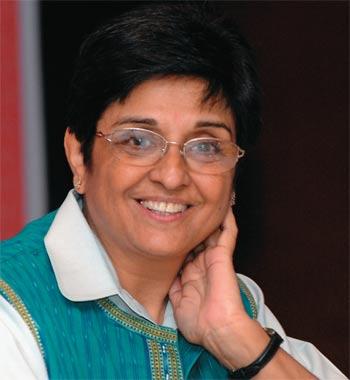 Kiran Bedi tells Amberish K Diwanji reasons for her optimism about change in the political sysatem.
October 04, 2013
Pallam Raju on Telangana: We feel betrayed and angry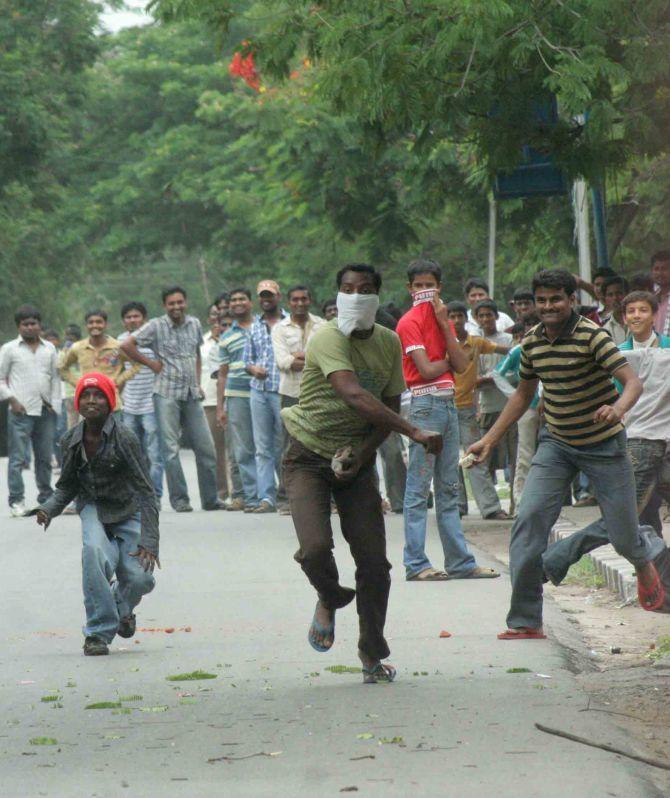 Congress leaders from Seema-Andhra region are aghast at the Union Cabinet note which has, formally, set the process of bifurcating Andhra Pradesh and creating Telangana in motion.
October 01, 2013
'It is not the end of the road for Lalu'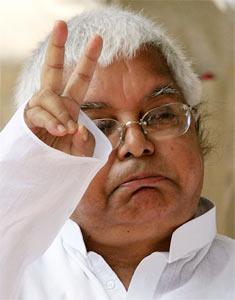 'He did something good. He did something bad. I don't think people will forget the good part altogether and as long as people remember the good part, Lalu remains a force.'
September 16, 2013
'Maoists ONLY seek a marriage of convenience with anti-India groups'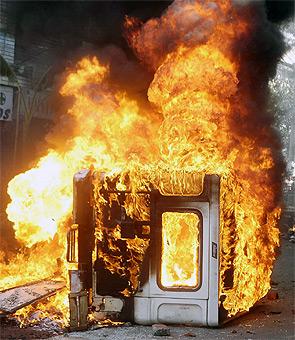 Indian intelligence agencies have often claimed that left-wing extremists are trying to make inroads in the militancy-hit regions of north-east to foment further unrest. But Jaideep Saikia, noted terrorism and conflict analyst, claims, "People who speak of Maoism taking roots in the north-east have not read history".
September 06, 2013
Goa CM's U-turn on Modi: Gujarat riots a small incident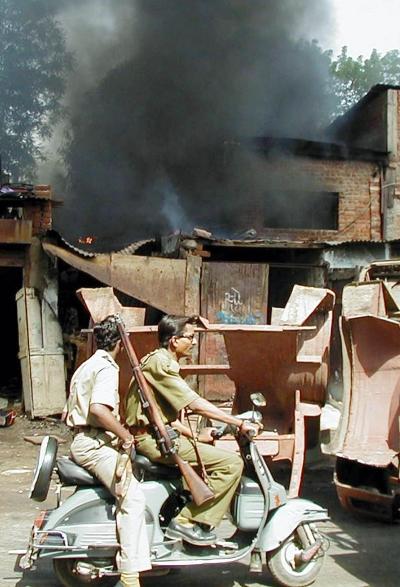 In an exclusive interview to CNN-IBN Goa Chief Minister Manohar Parrikar blames the media for the recent controversy over his remarks on Narendra Modi's handling of 2002 Godhra riots in an interview to The New York Times.
'Even if cases are withdrawn the Kudankulam protest will continue'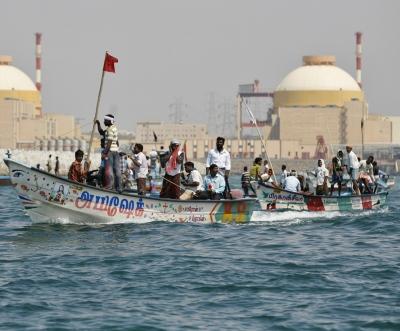 In a candid chat with A Ganesh Nadar, S P Udaykuamr's wife Meera speaks about Idinthakarai's struggle, the sacrifices made by her and her two sons and more.
August 30, 2013
Exclusive: 'It is important we don't have a blind, single-minded, approach to Pakistan'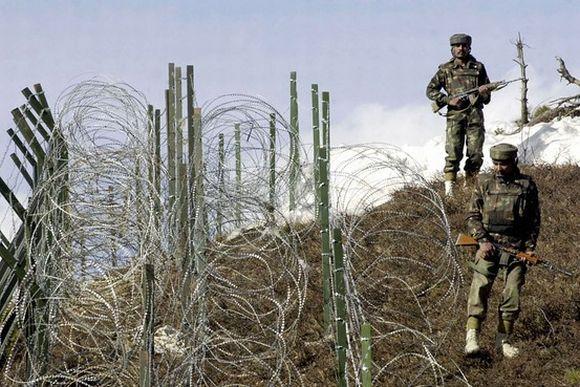 'I don't think it is right to think that the US has unmanageable concerns about India's economy. India can't say we want and we will not give. India has to find a right balance between give and take. I think we have to negotiate like good, solid, businessmen.' External Affairs Minister Salman Khurshid on India, the US, Afghanistan and Pakistan.
August 29, 2013
'There is no religion such as the Hindu religion'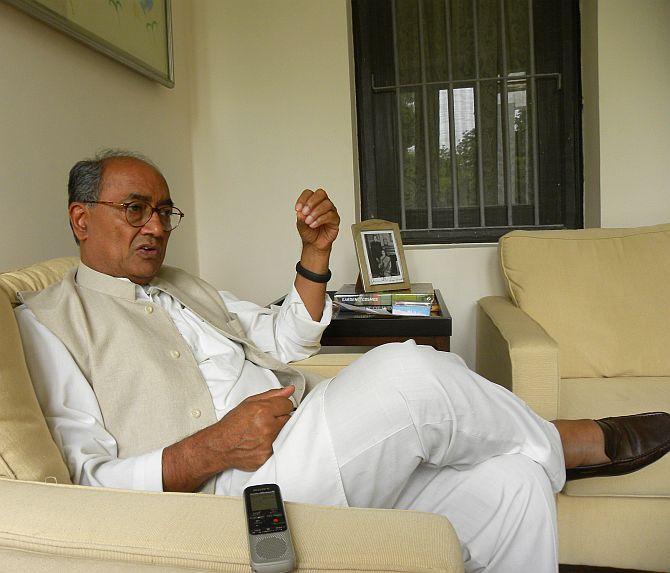 'I cannot call myself a Hindu nationalist or nationalist Hindu...' 'Raj Dharm is where fundamentally Modi has gone wrong...'
August 28, 2013
'America spying should not surprise India at all'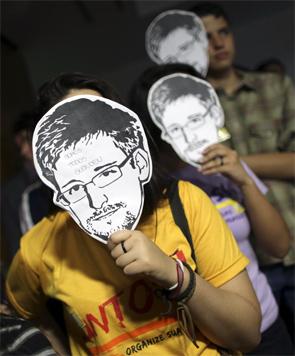 'The Lashkar-e-Tayiba has always been sensitive about how it is perceived internationally,' says Stephen Tankel, discussing PRISM, the Lashkar's presence in Myanmar and Mohammad Saeed's recent dare with Rediff.com's Vicky Nanjappa.
August 26, 2013
'BJP under Modi is a party without any ideology'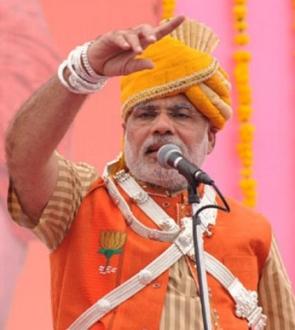 Boosted by handsome royalty from oil facilities at Barmer, the Rajasthan government has spent nearly Rs 30,000 crore on various social welfare schemes in the last four-and-a-half years. Chief Minister Ashok Gehlot tells Business Standard's Mayank Mishra that the state's better performance on various socio-economic indices is a result of that. The excerpts:
August 22, 2013
'Fundamentalists will keep opposing anti-superstition bill'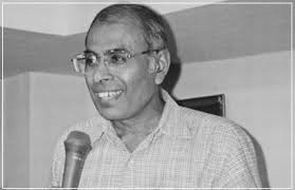 A day after the anti-superstition and black magic ordinance was passed by the Maharashtra cabinet, Chief Minister Prithviraj Chavan tells Neeta Kolhatkar in an exclusive interview that 'fundamentalists' behind the cold-blooded murder of rationalist Dr Narendra Dabholkar will try to scuttle the Bill, but he will fight for it.
Anna Hazare interview: PM made promises, his govt cheated me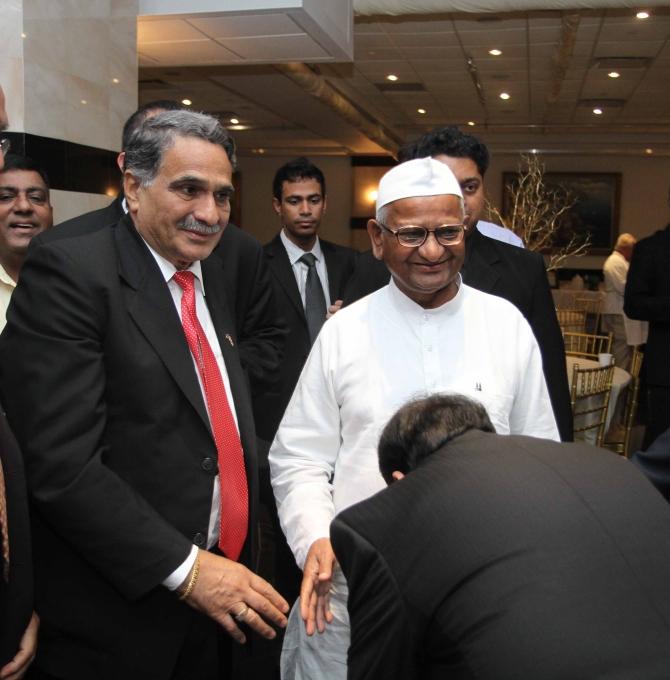 Anti-corruption crusader Anna Hazare's trip to the United States and participation in the India Independence Day Parade, was "to meet NRIs and connect with like-minded people in the United States and get their support -- wake them up -- for the next anti-corruption agitation in India."
August 16, 2013
'Modi's attractiveness to the middle-class is overestimated'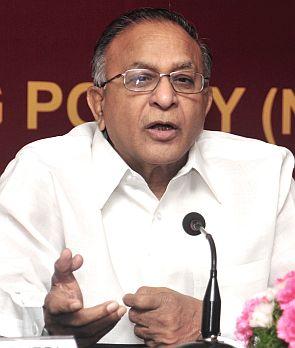 In his first interview after the announcement on Telangana, Jaipal Reddy spoke about the historical background of the movement, Narendra Modi and other issues.
August 14, 2013
'If Nitish Kumar can turn around Bihar, he can do so for India'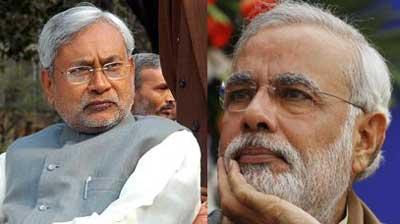 Rana Gangeshwar Singh, the Bharatiya Janata Party MLA from Mohiuddinnagar in Bihar, spoke to on why he made this startling declaration to back the chief minister from another party.
August 13, 2013
'The division of AP will lead to a period of turbulence'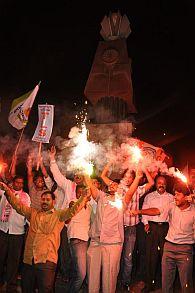 Harsh Sethi, consulting editor of Seminar magazine, is an analyst who is always lucid and sharp in his commentaries on human rights and development and issues related to politics or nation building. In a rare interview to rediff.com's he spoke on the broader issues related to Congress party's endorsement to a separate Telangana state.
'Vasco da Gama needs to be tried for crimes against humanity'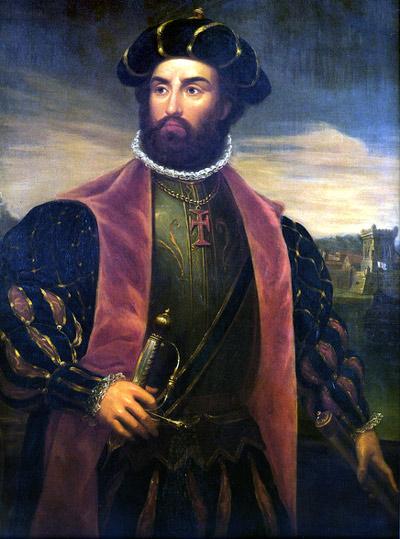 'Vasco da Gama himself indulged in some of the most heinous crimes. On October 1, 1502, he mercilessly ordered the killing of 700 innocent Malabar pilgrims. Half the pilgrims were women and children,' says historian J B P More.
August 04, 2013
Single-party rule no longer accepted in India: Sharad Pawar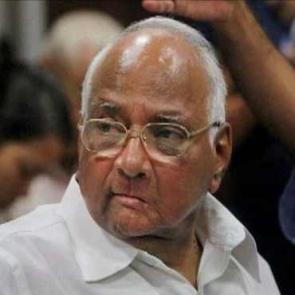 Union Agriculture Minister and Nationalist Congress Party chief Sharad Pawar, in an exclusive interview to CNN-IBN reiterated that he is not going to contest the next Lok Sabha elections.
August 02, 2013
'The division of Andhra will lead to a period of turbulence'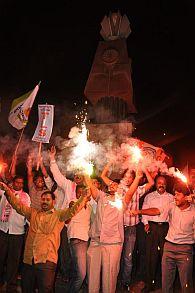 Harsh Sethi, consulting editor of Seminar magazine, is an analyst who is always lucid and sharp in his commentaries on human rights and development and issues related to politics or nation building. In a rare interview to rediff.com's he spoke on the broader issues related to Congress party's endorsement to a separate Telangana state.
July 30, 2013
Theatre personality Waman Kendre on his plans for NSD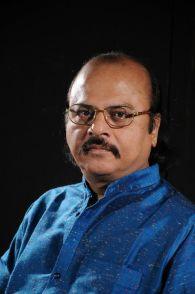 'It is widely believed that such posts require lobbying. Maybe they do, but I can say this straight up, I did not lobby. This appointment has been on pure merit. My lobby is myself and I don't need to lobby,' Waman Kendre, newly-appointed director of NSD, tells Neeta Kolhatkar
July 29, 2013
Modi interview: Don't insult common man's tool social media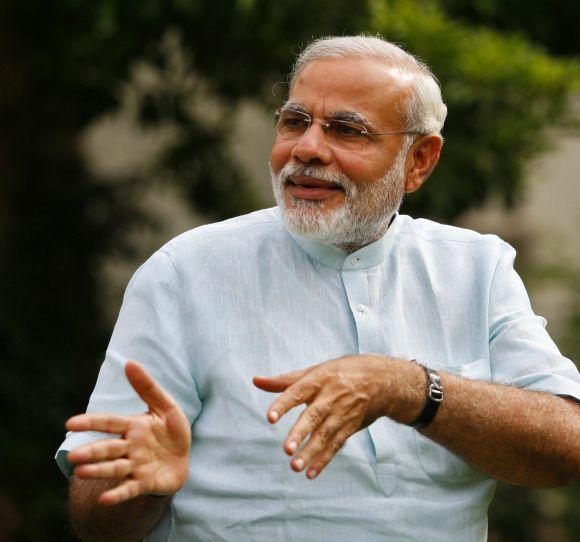 In an exclusive interview with Asian News International, Gujarat Chief Minister Narendra Modi has revealed the importance of social media in creating awareness among voters in the country.
July 27, 2013
'Involving its officer in the Ishrat case will destroy the IB'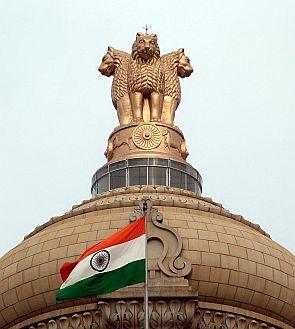 Ajit Doval, former chief of Intelligence Bureau and now head of Vivekanada International Foundation, continues his furious argument against any kind of CBI action against his former colleague Rajinder Kumar in the Ishrat Jahan fake encounter case of 2004.
July 26, 2013
I've been wrongly indicted by my successor: Ex-CJI Kabir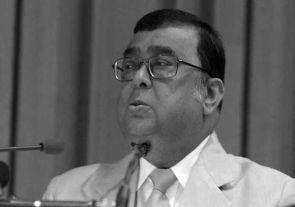 Former Chief Justice of India Altamas Kabir says he's being wrongly indicted by his successor CJI P Sathasivam and demands an apology. In an exclusive interview to CNN-IBN, the former CJI also denies any leak of the National Eligibilty cum Entrance Test judgment.
July 15, 2013
Ishrat case: 'CBI vs IB has national security implications'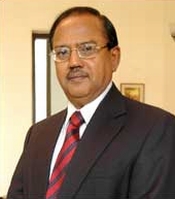 In this two-part interview to rediff.com's , former IB chief Ajit Doval furiously argues against any kind of CBI action against his former colleague Rajinder Kumar in the Ishrat Jahan fake encounter case of 2004.
July 11, 2013
'Anyone opposing Mamata is arrested or tagged a Maoist'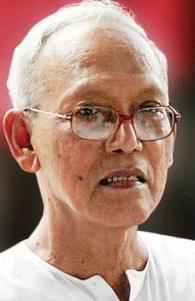 In a candid conversation Indrani Mitra, educationist Sunanda Sanyal explains why many intellectuals like him are disillusioned with West Bengal Chief Minister Mamata Banerjee.
July 02, 2013
'India should prepare for a large earthquake in Uttarakhand'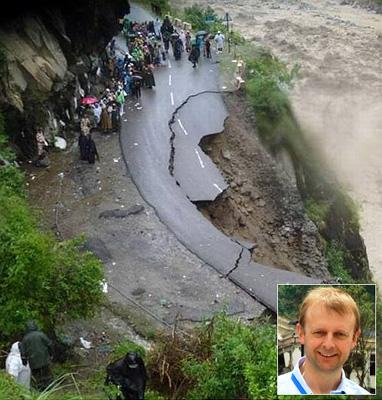 'The difficulty of coordinating the response in Uttarakhand suggests that the country is ill-equipped to deal with a large earthquake in a mountainous area. The effects would be many times worse,' warns Dave Petley, expert on landslides
June 27, 2013
'It is as if secular means not to speak about religion'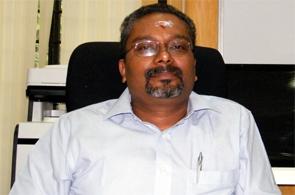 Dr B Ashok, an IAS officer from Kerala, explains why he wrote a controversial article supporting the invite to Narendra Modi by a mutt in the state.
'Modi has peaked; his popularity is on the wane'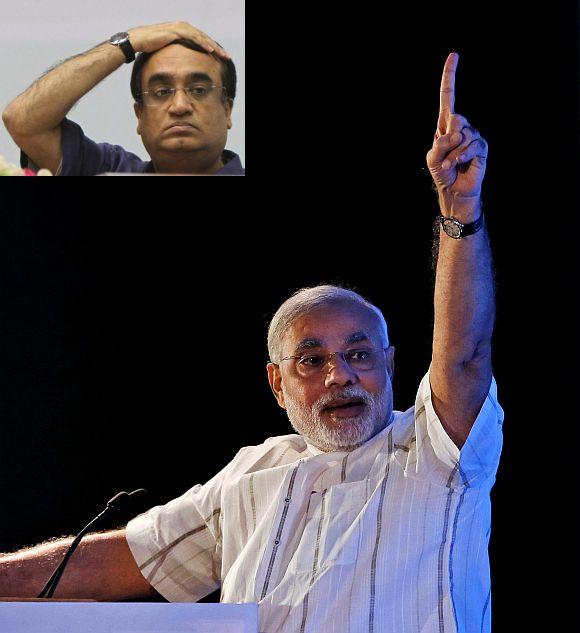 Congress general secretary Ajay Maken talks to rediff.com's about the road ahead for the Congress and the UPA government.
June 26, 2013
Why the CBI should be insulated and not independent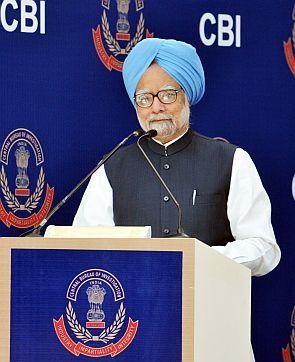 You just cannot let an institution go adrift and never reporting to any other institution and never submitting itself to any monitoring review or evaluation with regard to its functioning and particularly with regards to an institution which has dominion over the lives and liberties of citizens.
June 25, 2013
'Modi's cowboy politics will not work in all states'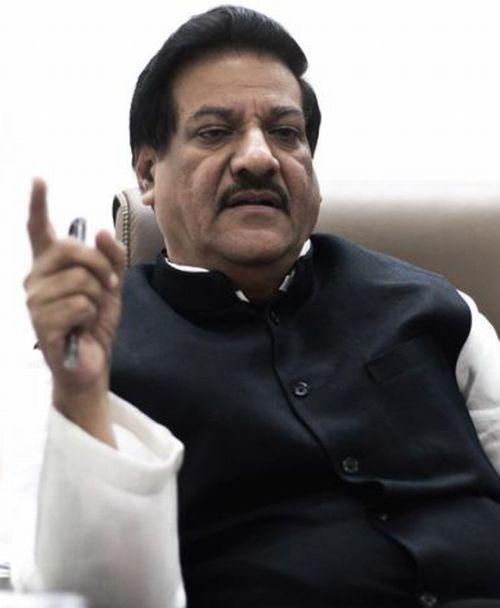 Maharashtra Chief Minister Prithviraj Chavan talks to rediff.com's about the current political situation, Narendra Modi's projection by the Bharatiya Janata Party and the future plans of the Congress and the UPA
June 22, 2013
'Nothing wrong with India-US relations, just a slowdown'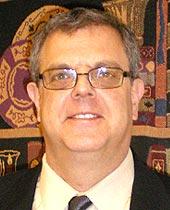 K Alan Kronstadt, an expert in South Asian affairs at the US Congressional Research Service, speak to Sheela Bhatt on why India-US bilateral relations are getting cold.
June 17, 2013
'Hindus of this country won't accept polarising Modi'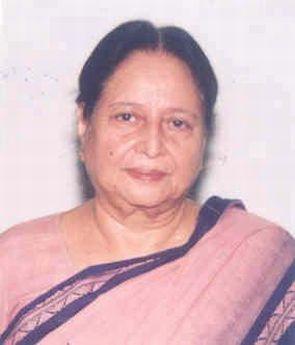 'We are not fighting against any individual, but the BJP's policies which are dictated by the RSS,' says Congress veteran Mohsina Kidwai.
June 03, 2013
'There is corruption in judiciary. I can't change that overnight'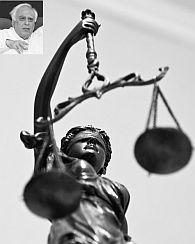 The overreach of the judiciary can be attributed to one, the inability of the executive to deliver; and two, the tendency to issue judicial pronouncements for national good. The second element is dangerous because that's the function of the government, says Kapil Sibal.
May 30, 2013
Exclusive! 'Quitting Congress for the people of Telangana'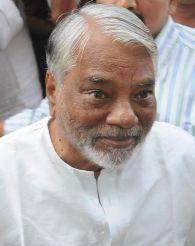 In this interview with Rediff.com's Vicky Nanjappa, Rao says that he has decided to join the TRS, but would wait until Thursday night before taking a final decision.
May 27, 2013
'Where land reforms have taken place, there are no Naxals'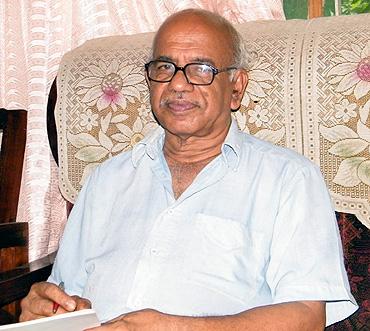 A former Maoist speaks to Shobha Warrier
May 25, 2013
'We politicians have given the Naxals a walkover'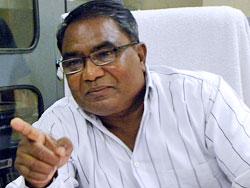 'The cities are not safe, Naxals will reach them very soon,' feels Mahendra Karma, the tribal leader who championed the controversial Salwa Judum against the Naxalites.
May 15, 2013
'Supreme Court wants CBI to be politically-neutral'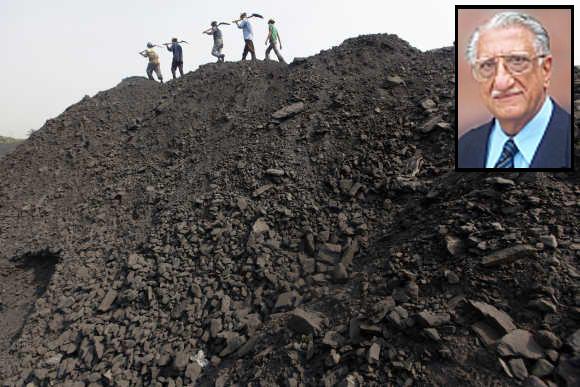 'The court would like to make the CBI politically neutral so that they behave as professionals and they are not influenced by somebody in power,' constitutional expert Anil Divan tells
May 09, 2013
'Indian Special Forces are tied up in bureaucratic hierarchy'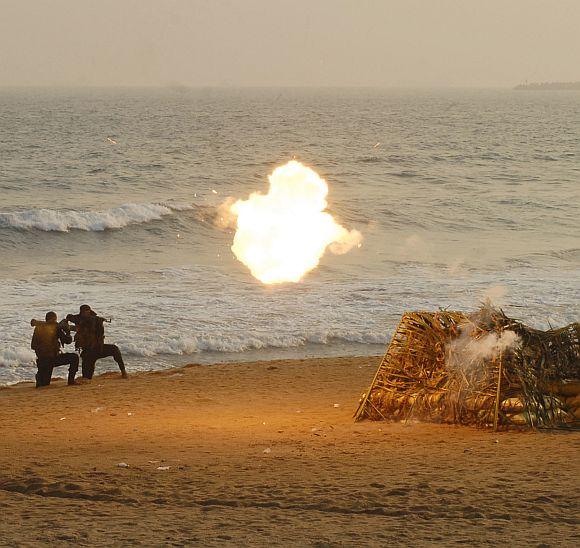 Special Forces are a vital element of national power, possessing enormous freedom of action and should be fruitfully employed to successfully meet future challenges, say Lieutenant General P C Katoch and journalist Saikat Dutta.
May 08, 2013
Koodankulam: 'It takes time to make a plant operational'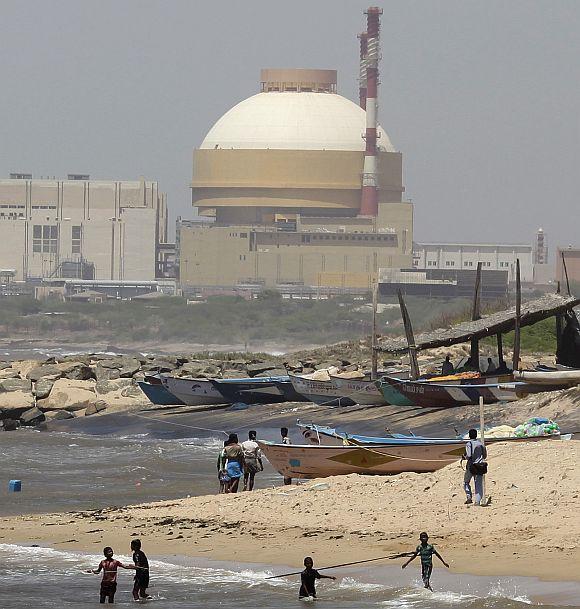 'We are restricting the media because of the difficulties we are facing with the media. The public have been visiting the plant regularly,' says R S Sundar, site director at the controversial Koodankulam Nuclear Power Project in Tamil Nadu. 'The public is knowledgeable. They ask as many questions as journalists. We have faced tough questions from them, clarified their doubts and convinced them.'
May 02, 2013
Exclusive: 'Ladakh incursion by China a localised matter'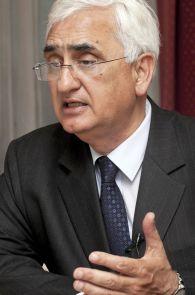 In an exclusive interview to Rediff.com, Khurshid refuted reports that the flag-level talks were not moving forward. He also dismissed suggestions that he should call off his visit to Beijing if there's no progress in the talks.
April 26, 2013
'The Cong will win in Bellary despite tainted candidates'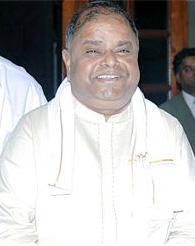 K C Kondaiah, a senior leader of the Congress speaks out to Vicky Nanjappa.
April 22, 2013
'Our support is always based on policies': Yechury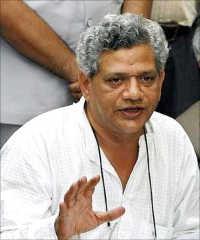 The best option in 2014 is the formation of a non-Congress, non-BJP government based on alternative policies, says CPI-M leader Sitaram Yechury
April 21, 2013
'Congress is the biggest communal party in India'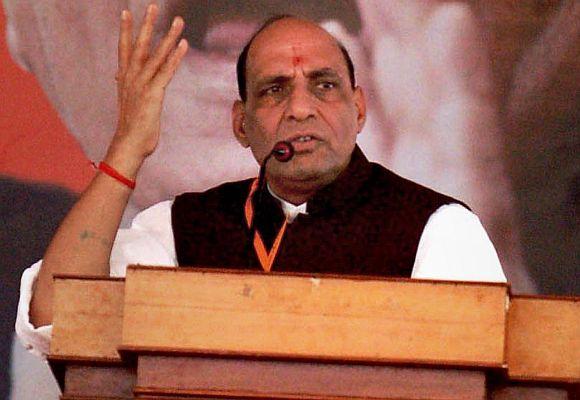 BJP president Rajnath Singh talks on issues like Modi as PM, ties with JD-U and Congress's tainted secular creditials.
April 19, 2013
'Govt should encourage, not prosecute, whistle-blowers'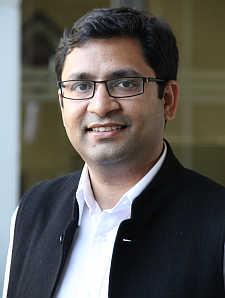 Giving legal immunity to bribe-givers motivates citizens to report corruption, says Tarun Jain of the Indian School of Business, Hyderabad.
April 15, 2013
'India must use special forces better against Pak, China'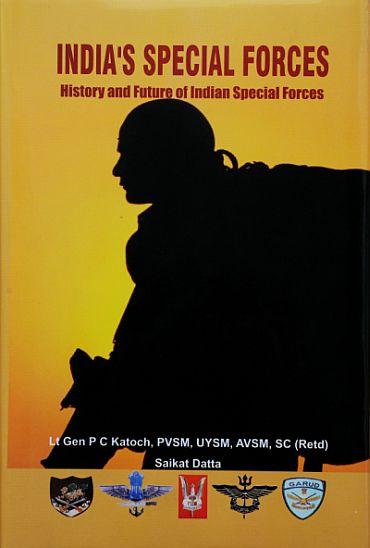 Rediff.com's talks to Lieutenant General P C Katoch and journalist Saikat Dutta on how India has failed to strategically employ its considerable number of special forces especially in creating deterrence against the asymmetric war unleashed upon us by both Pakistan and China since past several years, and that we need to right this urgently.
April 14, 2013
Not in Karnataka CM's race: Mallikarjuna Kharge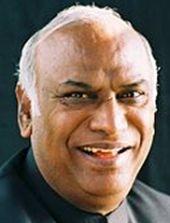 In this interview with Rediff.com's Vicky Nanjappa, Kharge says that he is not an aspirant to the chair of the chief minister, but also adds that the final decision would be with the party high command.
April 12, 2013
'Corruption is accepted by ALL parties in Karnataka'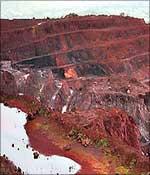 The rampant mining in Karnataka and the politicians who minted money from it made headlines during the state election in 2008. But this year, the issue has taken a backseat and mining barons like Janardhana Reddy have been kept away from the electoral fray.
'Congress-JD-S will form coalition govt in Karnataka'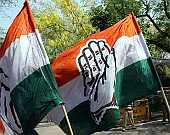 Dr K S Shetty from Udupi has been closely following the political developments in Karnataka for the past three decades or more. A passionate political analyst he predicts in an interview with rediff.com's Vicky Nanjappa that the Congress-Janata Dal-Secular alliance will oust the current Bharatiya Janata Party government in the state.
April 10, 2013
'BJP will be routed in the Karnataka elections'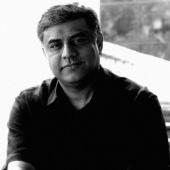 In an exclusive interview with Rediff.com's Vicky Nanjappa, IIM professor Rajeev Gowda says that the Congress will come to power while the ruling Bharatiya Janata Party will be routed this time.
April 09, 2013
'Congress stands united; will win 120 seats in Karnataka'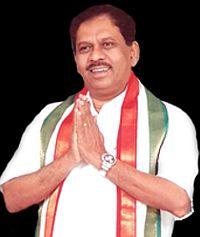 In an interview with rediff.com's Vicky Nanjappa, Karnataka PCC President Dr G Parameshwar rubbishes reports of infighting in the party and predicts that the Congress will win 120 seats in Karnataka.
April 08, 2013
'People will give BJP another chance in Karnataka'
For the ruling Bharatiya Janata Party in Karnataka, the assembly elections are nothing short of an acid test.
April 03, 2013
'Hypertension is leading cause of death in urban areas'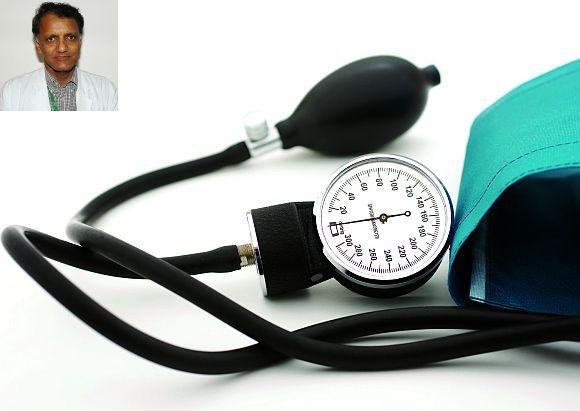 In this exclusive interview with Rediff.com's from Jaipur, Dr Gupta talks about the study and what the urban population to do to fight hypertension.
March 30, 2013
Veerappan aides' hanging stayed, Guru denied chance: Omar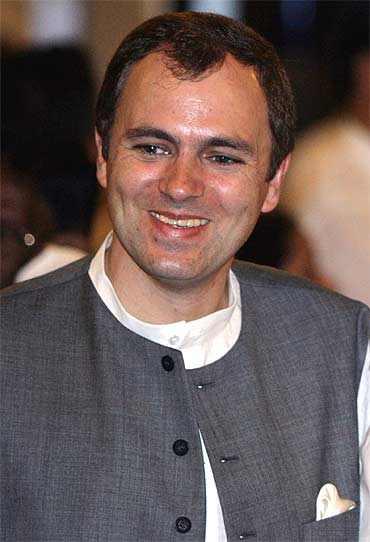 In an exclusive interview to CNN-IBN's Senior Editor Suhasini Haider, Jammu and Kashmir Chief Minister Omar Abdullah admits the lapses in the rehabilitation policy for surrendered militants following the fiasco over the arrest of Hizbul Mujahideen terrorist Liaqat Ali Shah.
March 28, 2013
'Suryanelli victim shivers when she sees Kurien on TV'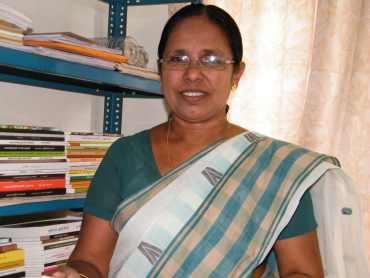 'Our prime interest is to help the victim get justice. When we speak of justice, what we mean is, all the people who exploited her should be punished,' KK Shailaja, general secretary of the All India Democratic Women's Association, tells Shobha Warrier
March 26, 2013
'We are doing a disservice to Tamils in Sri Lanka'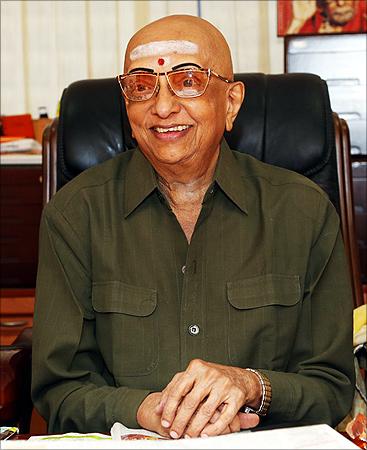 Cho Ramaswamy talks about the Sri Lankan Tamil issue, the DMK walking out of the UPA and also his thoughts on the next Lok Sabha elections.
March 06, 2013
'Religion is one of the biggest divisive forces'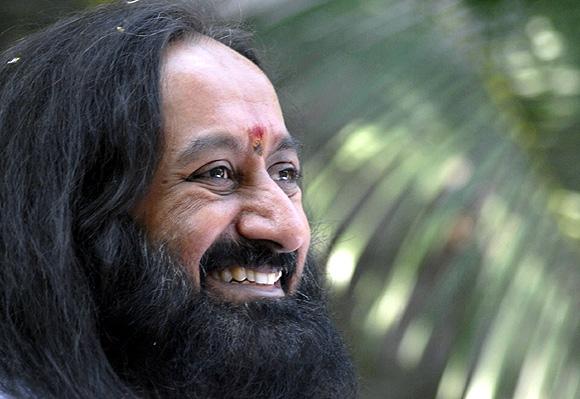 'It is the distress and mistrust in people which causes them to take religion as an excuse to express their frustration and display aggressive, violent behaviour,' says Sri Sri Ravi Shankar.
March 04, 2013
'An India-Pakistan war in future would be Armageddon'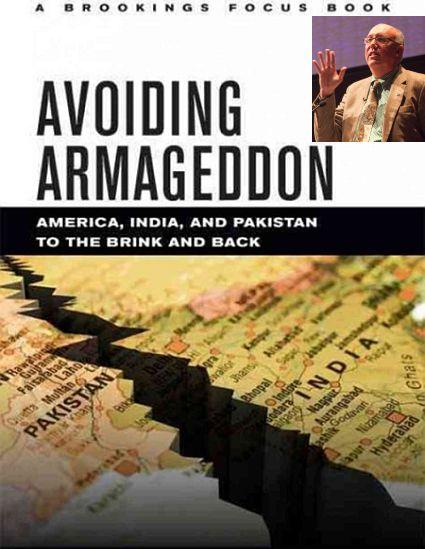 'Indians need to think clearly about what kind of future they are going to have with a Pakistan that has the fastest growing nuclear arsenal in the world, and more terrorists per square mile than any other place in the world.' Erstwhile Central Intelligence Agency veteran Bruce Riedel speaks to Rediff.com's Aziz Haniffa in an exclusive interview.
February 27, 2013
'Lack of honesty, work culture retard India's growth'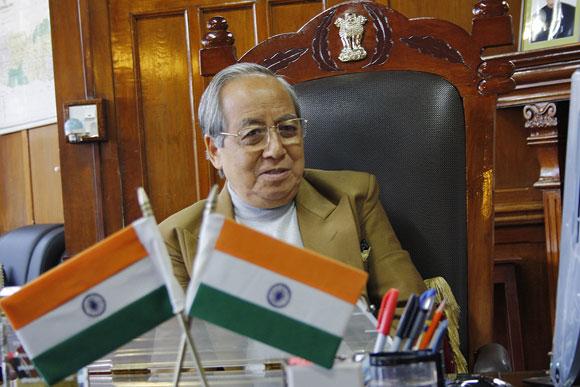 'Human society is a conflict-prone society... You cannot have complete peace of the graveyard... Switzerland had 500 years of peace and what did they produce? The Cuckoo Clock... Italy had always been in turmoil and they produced Michelangelo, Leonardo da Vinci and the Renaissance.' Meghalaya Governor Ranjit Shekhar Mooshahary, a former head of the BSF and NSG, in a rare and candid interview with Rediff.com's Archana Masih.
February 26, 2013
Suryanelli rape: 'I saw Kurien in Thiruvalla around 5 pm'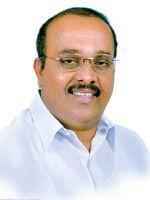 In an interview with rediff.com Shobha Warrier, key witness K S Rajan explains why he has changed his version now.
February 20, 2013
'Doesn't the Suryanelli rape victim deserve justice?'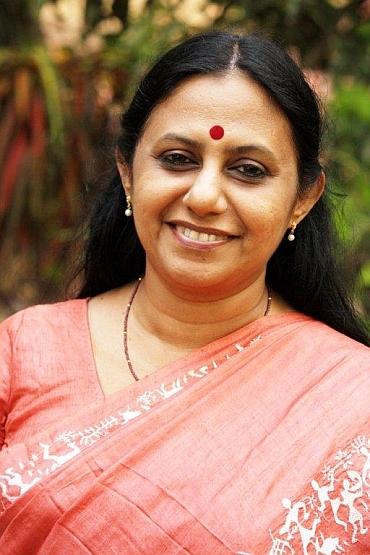 In this interview with Rediff.com's Shobha Warrier, the only woman Rajya Sabha member from Kerala, Dr T N Seema speaks about the party's strategy in the Rajya Sabha.
February 19, 2013
Suryanelli rape: The most key issue Kerala is facing now?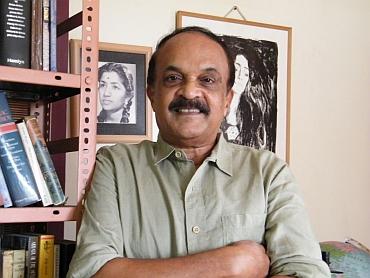 Well known writer and social commentator, Paul Zacharia is always in the forefront to voice his opinion on the various issues that affect the very social and political fabric of Kerala. In this exclusive interview with Rediff.com's Shobha Warrier, he takes a look at the Suryanelli case that is being talked about in Kerala once again, after 17 years.
February 15, 2013
Didn't say hang Kurien, but probe his role: BJP leader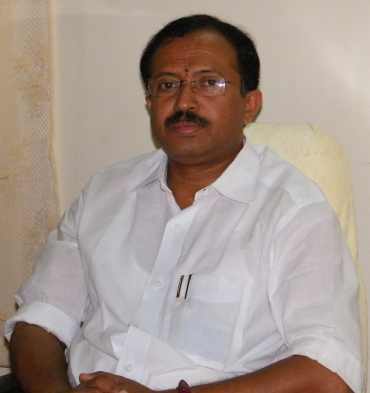 In an interview to rediff.com's Shobha Warrier, Kerala BJP President V Muraleedharan talks about the possible conspiracy that helped P J Kurien go scott-free and why the BJP is now protesting over Suryanelli rape case.
'One Billion Rising has become a tsunami today'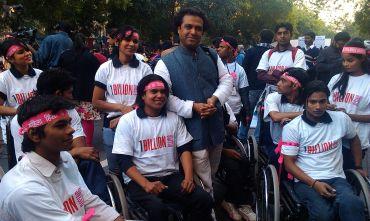 Kamla Bhasin, the coordinator of One Billion Rising in South Asia, tells Rediff.com's Priyanka that their movement has become a tsunami today and also explains why they are against death penalty even for rapists.
February 13, 2013
'How can Kerala government re-open Suryanelli case?'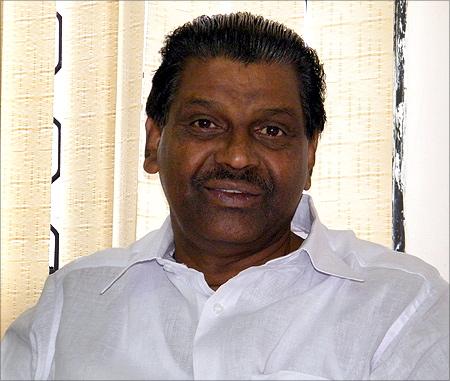 With the Supreme Court reopening the Suryanelli case, the horrific gang-rape case of a 16-year-old girl from the small town in Kerala has again hit national headlines.
February 11, 2013
Afzal hanging: 'What was the need for this great secrecy?'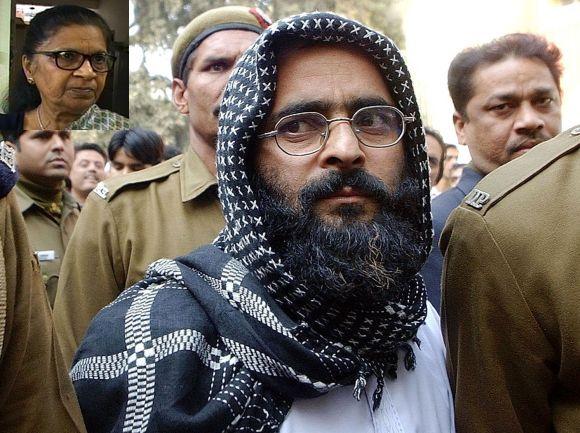 "They are saying that the president disposed of Afzal's mercy petition five days ago, on February 3. But even the petitioners didn't know that his mercy plea had been rejected," says Supreme Court advocate Kamini Jaiswal in an interview
January 29, 2013
'Power shortage in TN caused by bureaucratic failure'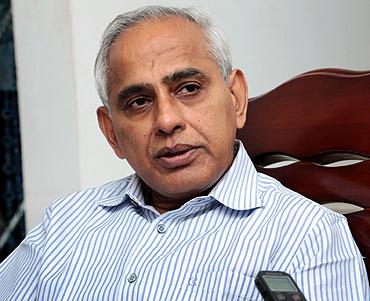 S Kabilan, former chairman of the Tamil Nadu Electricity Regulatory Commission, talks about what he could do as chairman and what ails the power sector in Tamil Nadu.
January 24, 2013
'Pakistan army is a dishonourable bunch of people'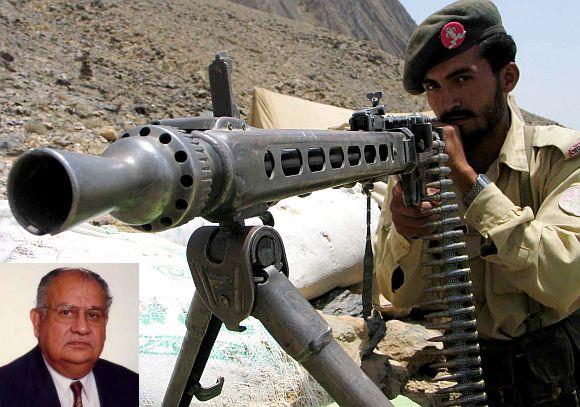 Naresh Chandra, bureaucrat, diplomat and administrator, shares an 'insider's view' on the India-Pakistan peace process in an exclusive interview with Rediff.com's Sheela Bhatt.
January 21, 2013
'TN power shortage is due to lack of proper management'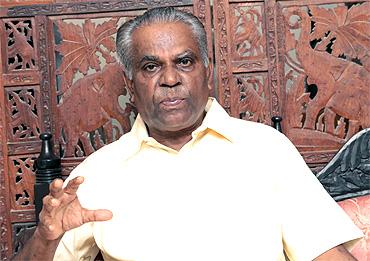 M G Devasahayam, an expert in power utility management, demand side and need based energy management, transport utility management, etc with over 45 years experience, discusses the power sector in Tamil Nadu and India.
January 17, 2013
EXCLUSIVE! Rahul as PM is good for India: Ahmed Patel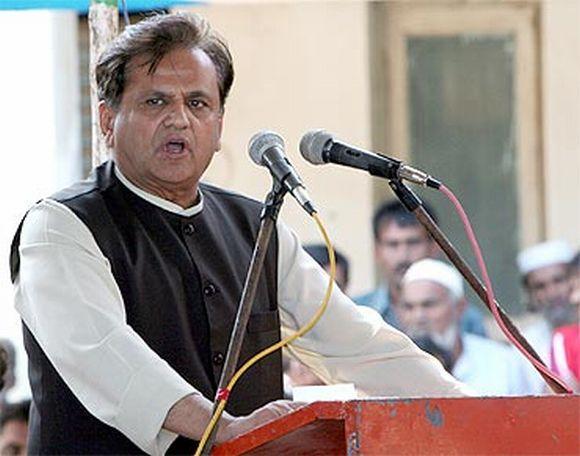 'As a Gujarati, I would be proud if Narendra Modi becomes prime minister,' Ahmed Patel, the most powerful man in the Congress party after the Gandhis, tells Rediff.com's Sheela Bhatt in a rare and exclusive interview.
January 09, 2013
Grow up! Tit for tat is not Pakistan policy: Hina Rabbani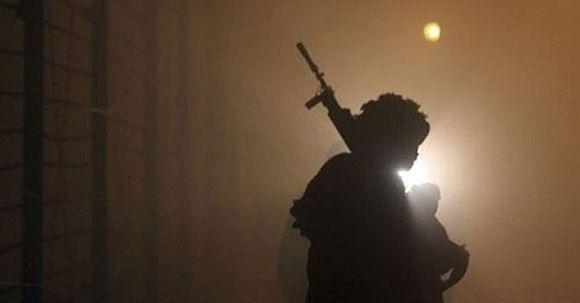 Pakistan Foreign Minister Hina Rabbani Khar on Wednesday stated that reports about her country's army killing 2 Indian soldiers along the Line of Control and mutilating the body of one were inaccurate.
January 07, 2013
After bus ride, Mantriji agrees Delhi roads are unsafe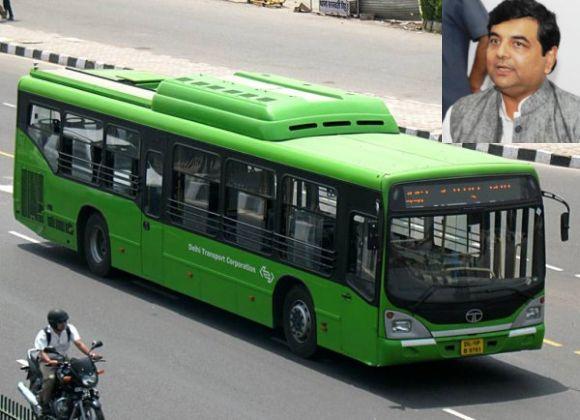 Minister of State for Home Affairs R P N Singh travelled incognito on a bus from Dhaula Kuan to Chhattarpur. He tells Gyan Varma that he now agrees with the people that they feel unsafe on Delhi roads.
Archives
September - December 2012
|
May - August 2012
|
January - April 2012
|
August - December 2011
|
March - July 2011
|
March - July 2011
|
January - February 2011
|
November - December 2010
|
August - October 2010
|
June - July 2010
|
February - May 2010