April 27, 2015
Rahul has come back with a new style of politics: Sushmita Dev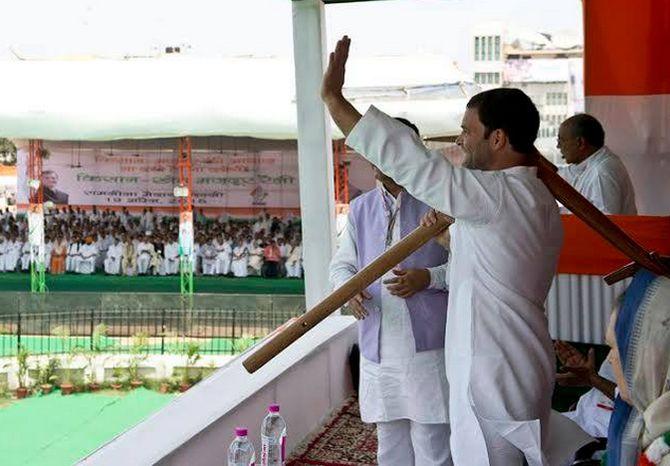 Congress Member of Parliament and party spokesperson Sushmita Dev tells Kavita Chowdhury that party Vice-President Rahul Gandhi's "new kind of politics" has revitalised the party, lifting it from the gloom of the 2014 general elections.
'Interlinking rivers will be disastrous for India'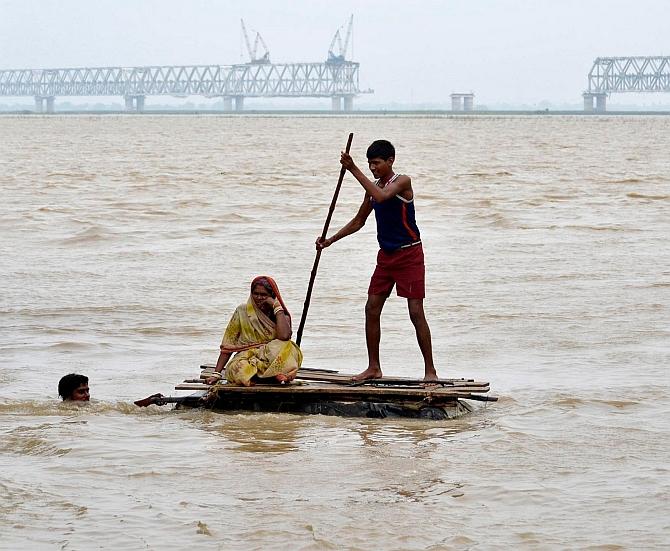 'Why should the people of Odisha divert water from the Mahanadhi when 13 out of 32 districts are chronically drought prone?'
April 24, 2015
'Kejriwal may have the mandate but he has lost the road map'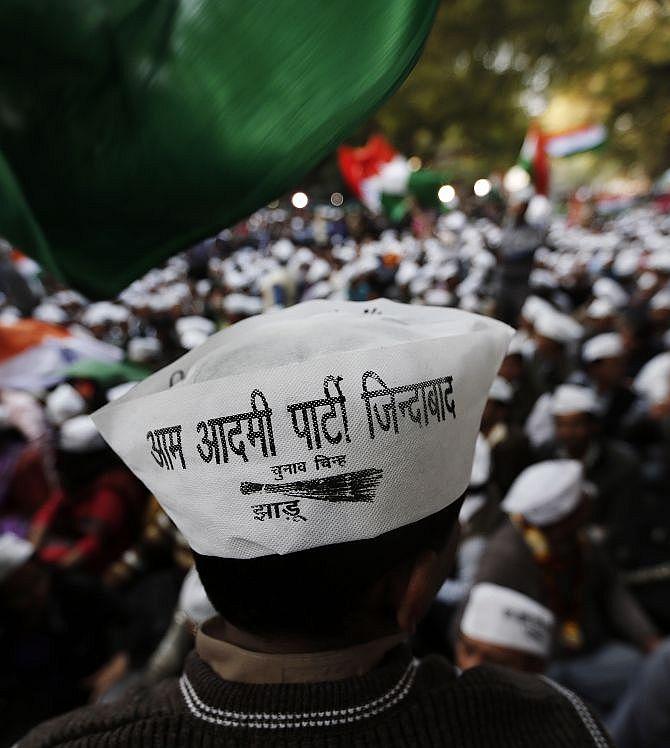 'Swaraj Samvad sees itself in the role of a watchdog in Delhi,' Professor Anand Kumar tells Rediff.com.
April 22, 2015
'Communal riots never happen in a political vacuum'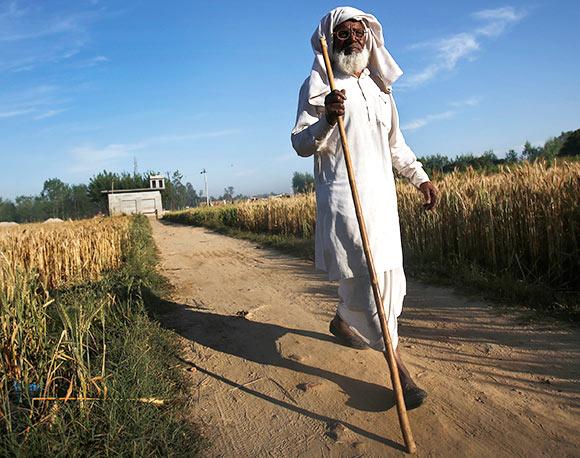 'Communalism and communal riots happened in India only during and due to colonialism. Pre-colonial India didn't have this problem of communal conflicts and religious strife.'
'Hinduism has been failed by seculars and the right-wing'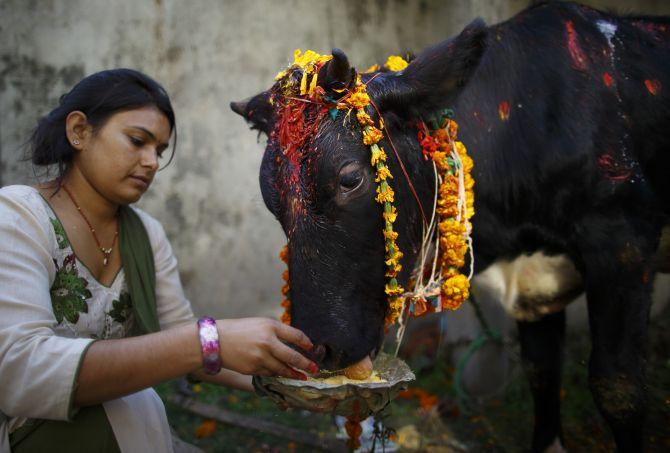 'The real danger in India right now is that identity politics is being stoked in extremely dangerous ways.'
April 21, 2015
This is India's biggest challenge. Did you know about it?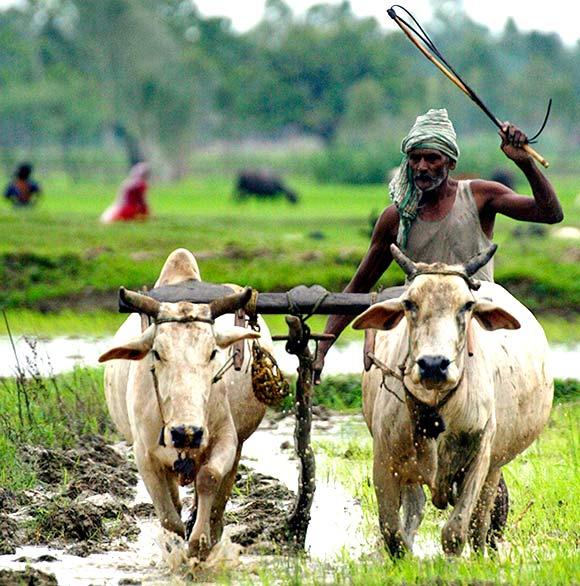 'Any new technology, either before or soon after its release, will face severe criticism by one or the other segment of society. It is only after seeing the benefits of new technology for themselves that our farmers accept it.'
April 20, 2015
Netaji's grandnephew: 'Hard to reconcile Nehru with spying'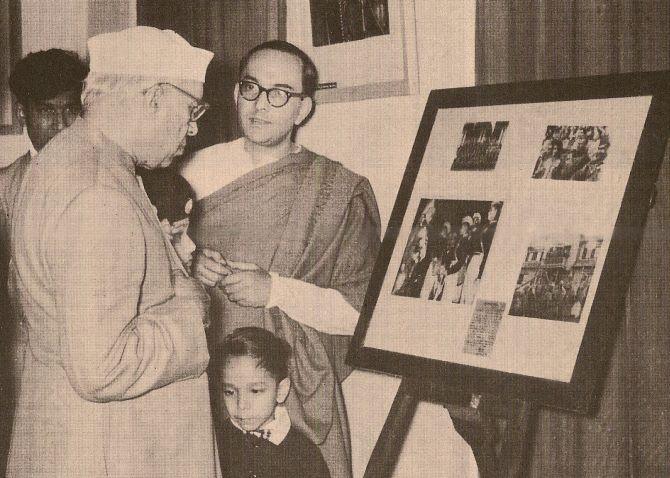 'The evidence about a plane crash that killed Netaji as stated in the Shahnawaz Committee report, is quite strong.'
'There'll be attempts to break us because of the danger we pose'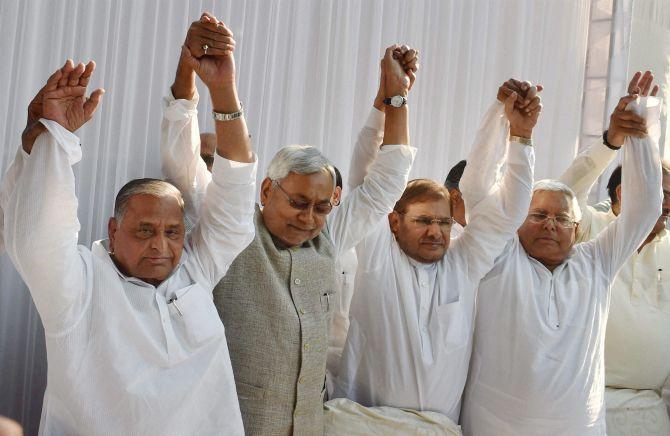 Sharad Yadav says that reports about disquiet among the factions are 'sponsored'.
April 15, 2015
Sena's no vote demand: What does Modi's Muslim pal think?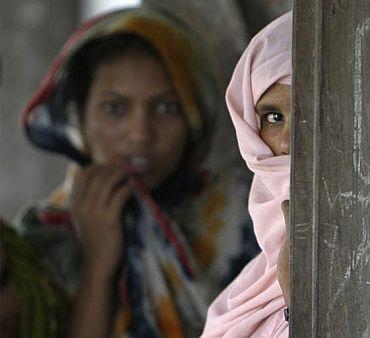 'Muslims have been exploited for 65 years. They have been reduced to a community of committees and commissions. Nothing happens. Since 1947 they are worse than Dalits.'
April 14, 2015
'AAP's failure is not an option'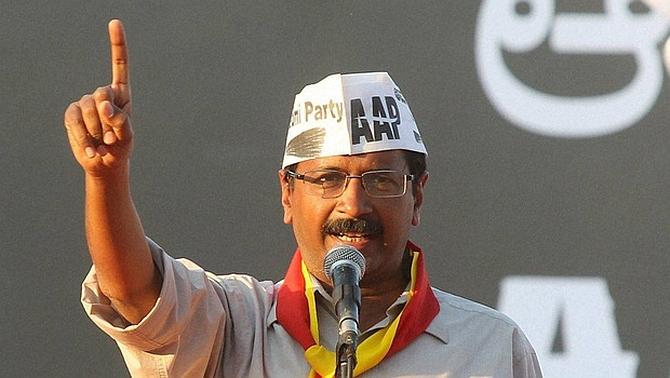 'AAP has to run a marathon and could face a new crisis on the way. The beauty is to learn from the crisis, correct the mistakes and move forward.'
'I will not spare my son's killers'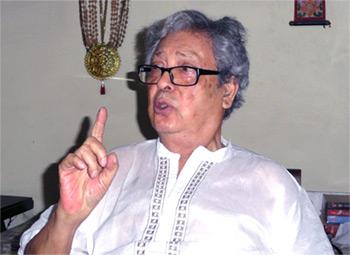 'Bangladesh is a country of immensely organised terror outfits.'
April 13, 2015
'Muslims have lost faith in KCR'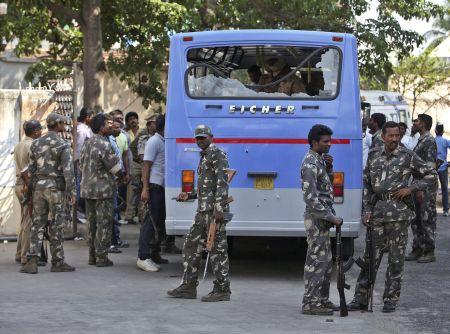 'The Telangana police are working on the same agenda against Muslims as the Modi government at the Centre.'
April 10, 2015
The man fighting for Americans to learn the truth about Hinduism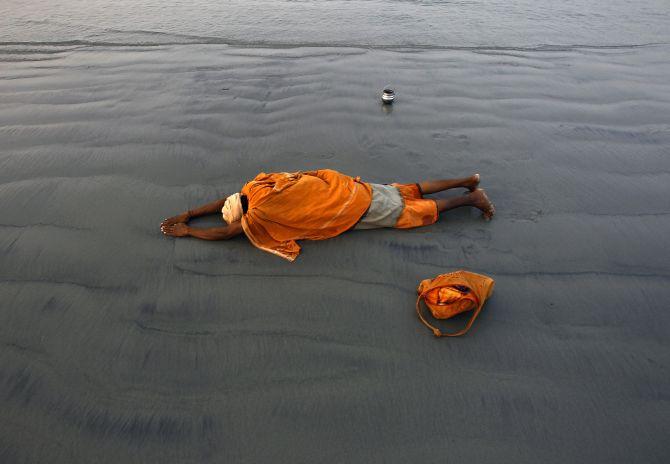 'For years American academia has used the concerns about Hindutva in India to almost completely trash the concept of Hinduism.'
April 09, 2015
They are targeting us regularly, says Greenpeace India chief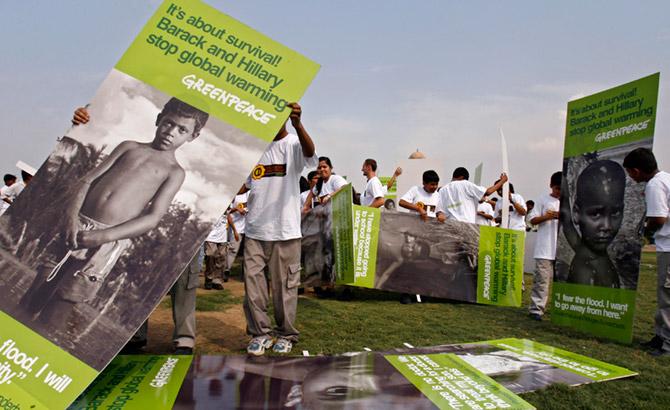 'Possibly, our campaigns have made the right impact and raised the right questions, which is making several stakeholders uncomfortable,' Samit Aich, Greenpeace India's executive director, tells A Ganesh Nadar/Rediff.com
'Many Nagas are angry with the mob action'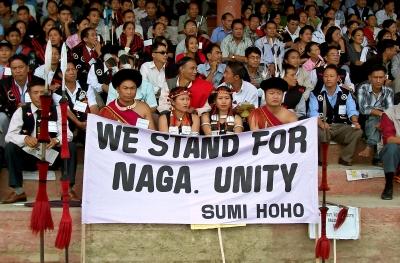 'Societies like the Nagas have gone through so many decades of armed conflict. Conditions which are not 'normal' for others are 'normal' for them!'
'PM's '5-star activists' comment borders on contempt of court'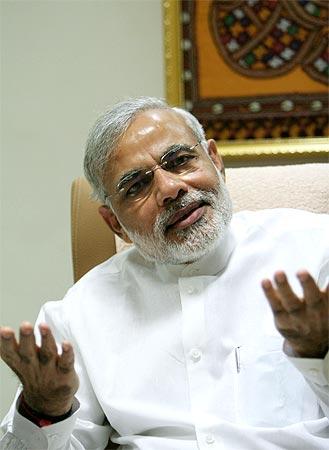 'The comment is ill advised and unworthy of the exalted office occupied by the prime minister.'
April 08, 2015
'Killing 20 people is a massacre; you can't call it an encounter'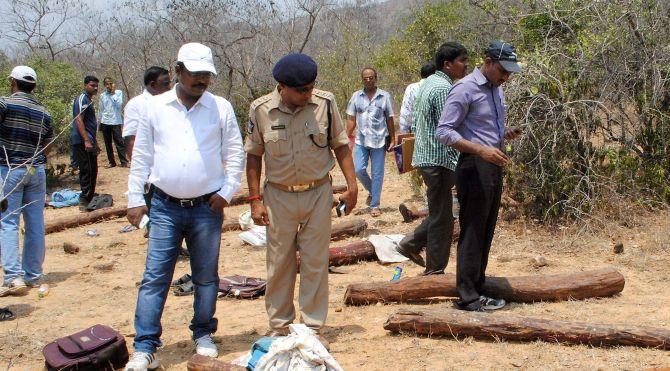 'There is a mafia operating in that area that lends money to these labourers. Loans are paid off with red sandalwood. The actual smugglers don't need to come to the area.'
April 07, 2015
When Mohan Bhagwat became a hardliner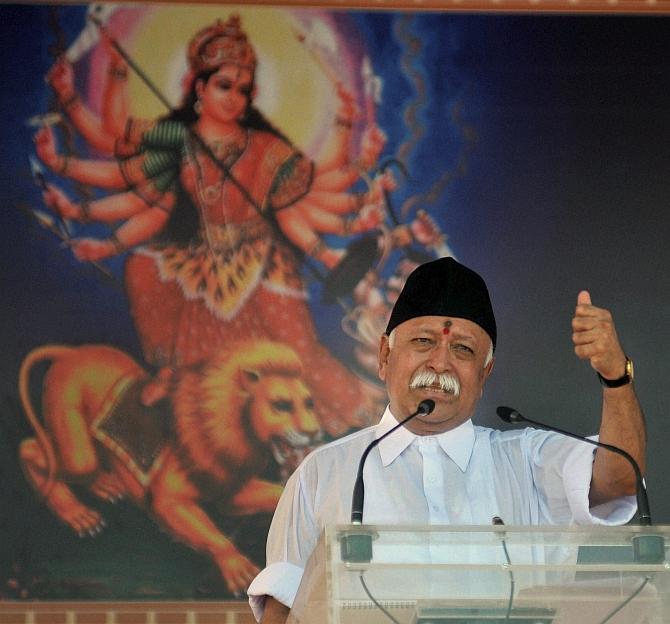 'RSS chief Mohan Bhagwat was on the Hindu extremists' hit-list. In June 2008, this information was made public. Prior to that, you should hear Bhagwat's speeches and listen to his 'liberal' statements.'
'Government websites hold so much unprotected data'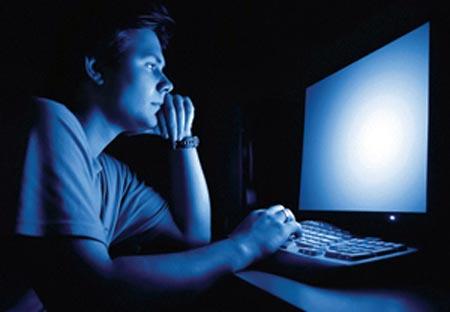 Gulshan Rai talks to Surabhi Agarwal about the tussle with social media companies over sharing data, Section 66a of the Information Technology Act and his new job.
April 06, 2015
'Nothing unconstitutional or illegal about ordinances'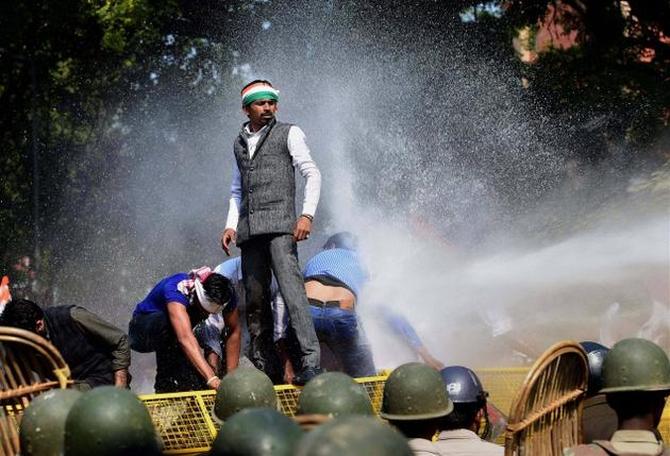 'The Constitution says the government, the council of ministers, shall be responsible to the House of the People which is the Lok Sabha, not to the Rajya Sabha.'
'Modi government is receptive to creating consensus'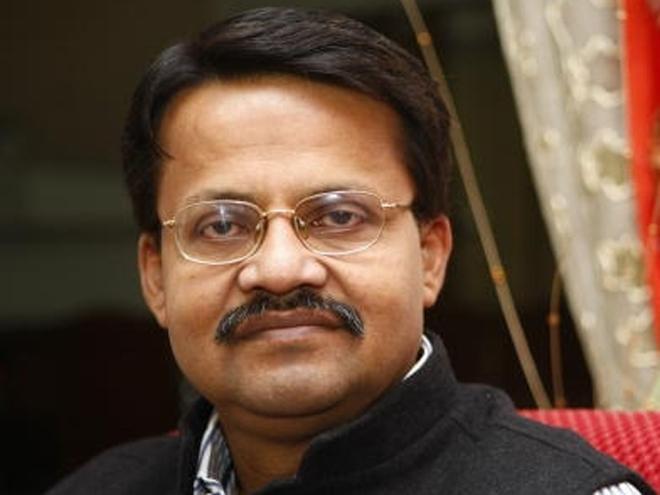 The Biju Janata Dal will not oppose the government simply for the sake of opposing it, BJD Member of Parliament Bhratruhari Mahtab tells Aditi Phadnis.
April 05, 2015
They tell me Avijit Roy was killed; you are next: Imran H Sarker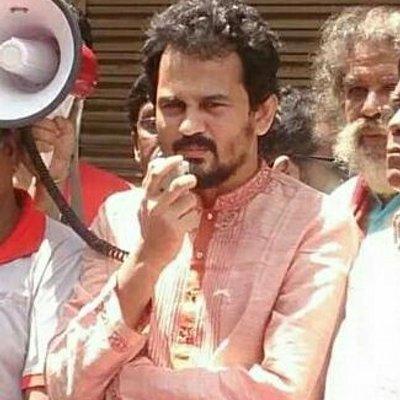 Interview with head, Blogger and Online Activists Network.
April 01, 2015
'Kejriwal has become larger than the party now, but it won't last'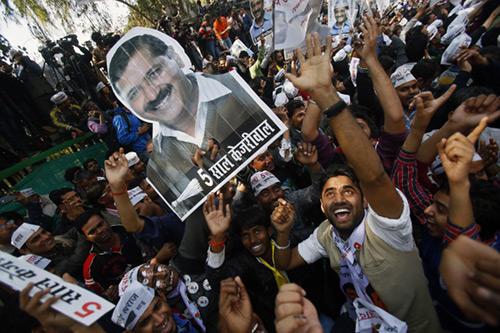 'I think the AAP is still in transition from being a movement to a political party so there is a mix of people who form the party. So there is somewhat of a overlapping and commonality of purpose.'
Archives
January 2013 - March 2015
|
September - December 2012
|
May - August 2012
|
January - April 2012
|
August - December 2011
|
March - July 2011
|
March - July 2011
|
January - February 2011
|
November - December 2010
|
August - October 2010
|
June - July 2010
|
February - May 2010