Sukanya Verma raises a toast (he'd like that very much) to the magnificent Rishi Kapoor and his 25 essential performances.
Mera Naam Joker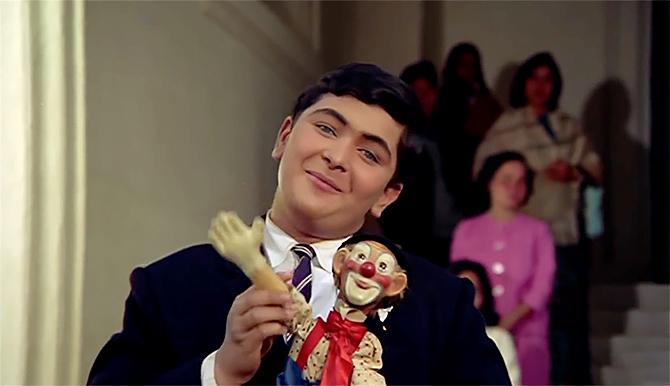 Rishi Kapoor's heart tugging intensity and wide-eyed ardour as Raju, a sweet clown-in-the-making made it so much more than a schoolboy's crush.
Bobby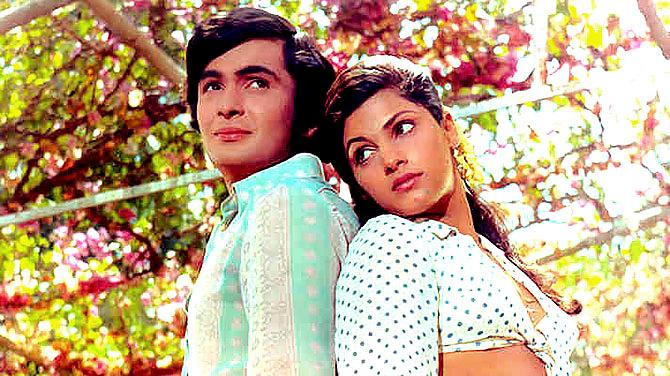 So endearing, so attractive, the kind you'd instantly want to ask, 'Mujhse Dosti Karoge?'
Zehreela Insaan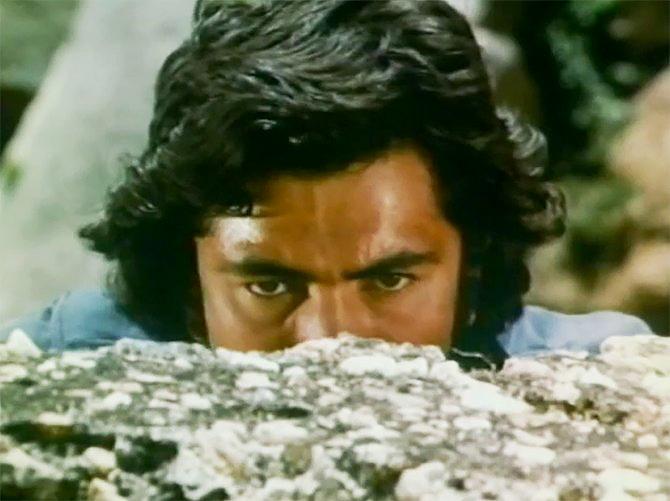 Long before he showed his grey side in Khoj and Bol Radha Bol, Rishi exuded raw rage and misunderstood angst of a young man quite effectively in a movie that gathered little notice.
Rafoo Chakkar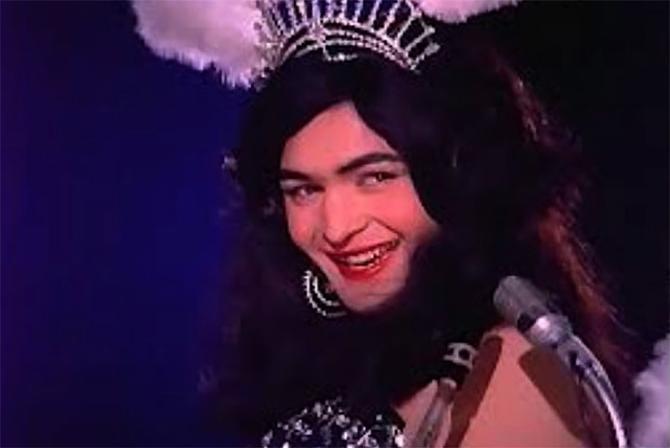 This Some Like It Hot ripoff may not get points for originality, but Rishi and Paintal's jodi in drag is a complete hoot.
Khel Khel Mein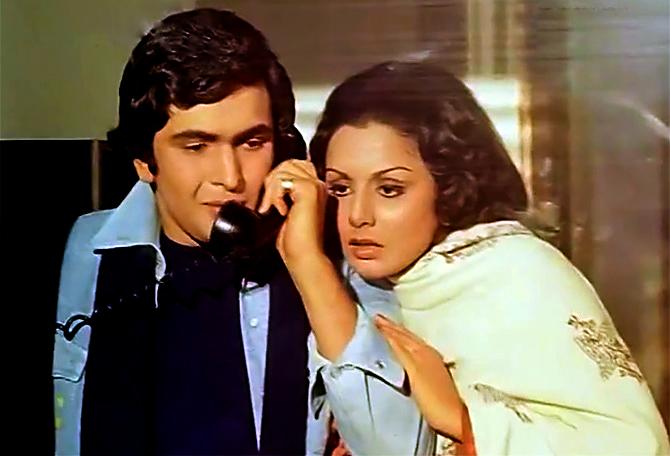 Pranksters get in trouble, but there's just about enough time for Rishi and Neetu Singh to show why they are an eternally made for each other.
Kabhi Kabhie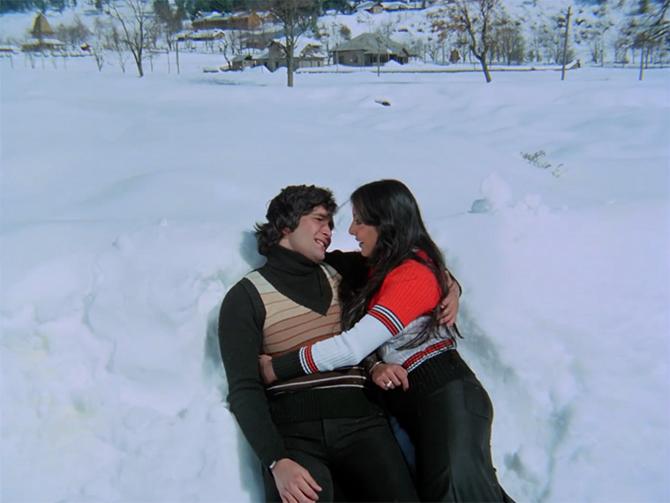 As the confused boyfriend willing to follow his sweetheart anywhere, Rishi does full justice to Yash Chopra's romance spanning generations.
Amar Akbar Anthony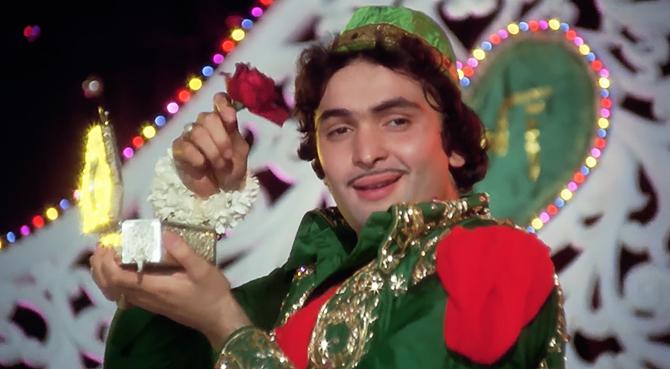 Qawaali, romance, bromance, rescue, reunion -- Rishi's enthusiasm is tailormade for this Manmohan Desai classic.
Laila Majnu
He has played many lover boys on celluloid and his Qais aka Majnu in H S Rawail's adaptation of the legendary tale of star-crossed lovers is right up there.
Doosra Aadmi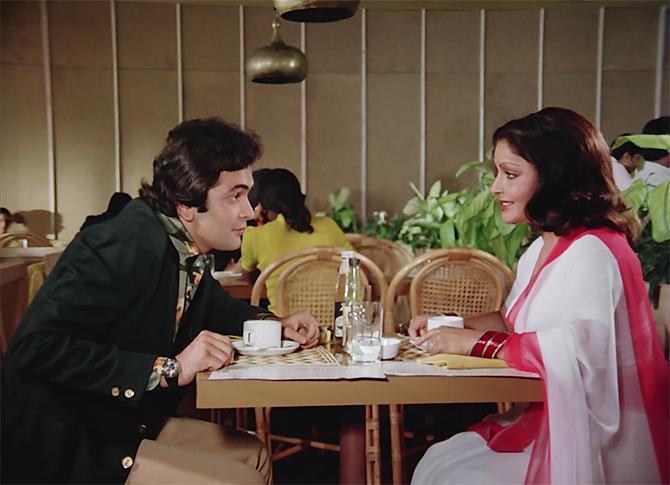 In this under-rated triangle, a sublime Rishi struggles to decide between his loyalty for his wife and attraction for his colleague.
Prem Rog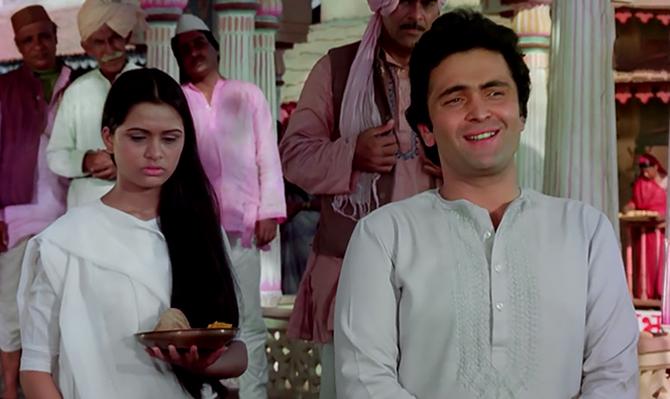 Rishi personifies decency and crusades against atrocities towards widowed women in his father's grandly-scaled melodrama.
Sargam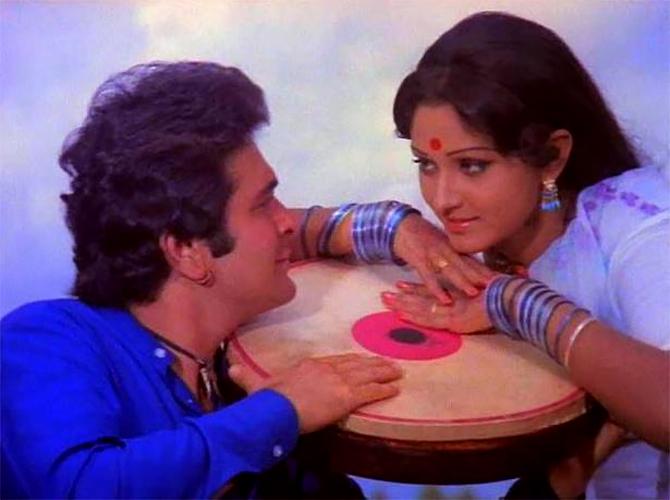 Cinderella's dafli thumping Prince Charming comes alive in Rishi's glowing smile and tender promise.
Hum Kisise Kum Nahin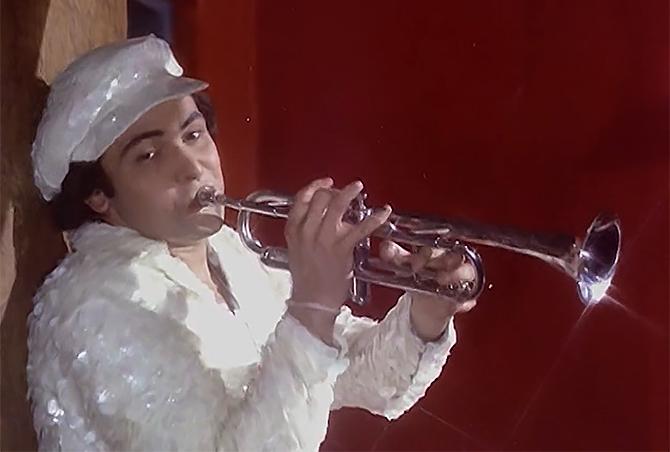 Rishi's star presence and showmanship powers this Nasir Hussain musical.
Karz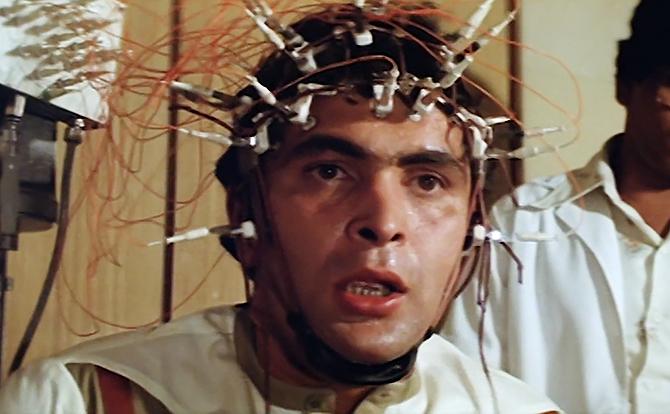 Rishi unleashes music and mayhem in his reincarnated avatar to avenge his murder and betrayal in Subhash Ghai's masala-packed remake of The Reincarnation of Peter Proud.
Chandni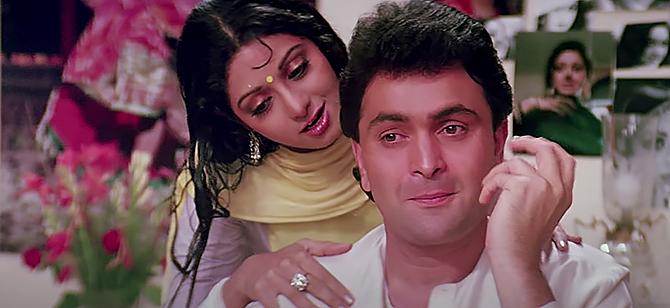 Besides imparting important life-lessons -- cognac sharab nahi hoti -- Rishi shows how to win, lose and win the girl again in this delightful Yash Chopra confection.
Ek Chadar Maili Si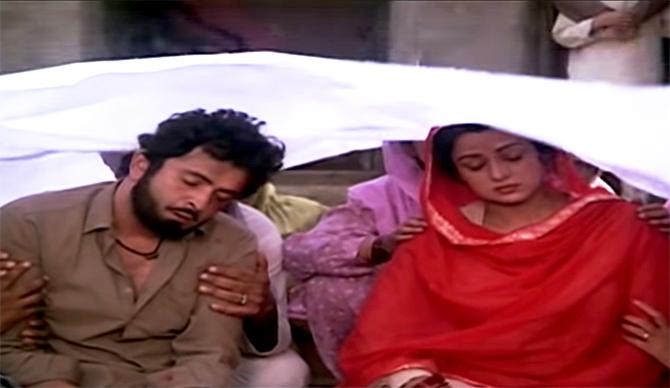 Forced to marry his sister-in-law following his brother's death in this adaptation of Rajinder Singh Bedi's Urdu novella, Rishi cuts a picture of restraint and complexity.
Damini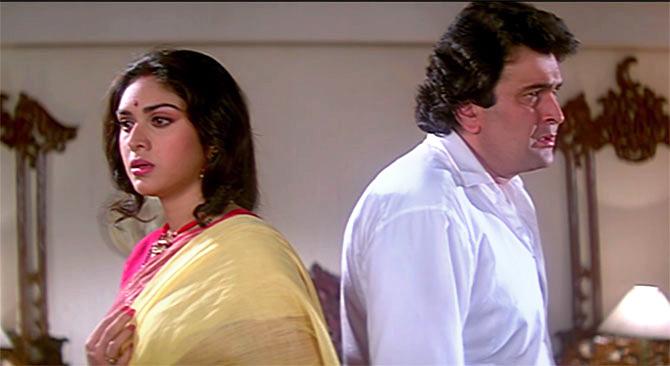 If Sunny Deol walked away with thundering best lines and Meenakshi Seshadri garnered sympathy, Rishi achieved the impossible task of making a terribly unsupportive husband look human.
Luck By Chance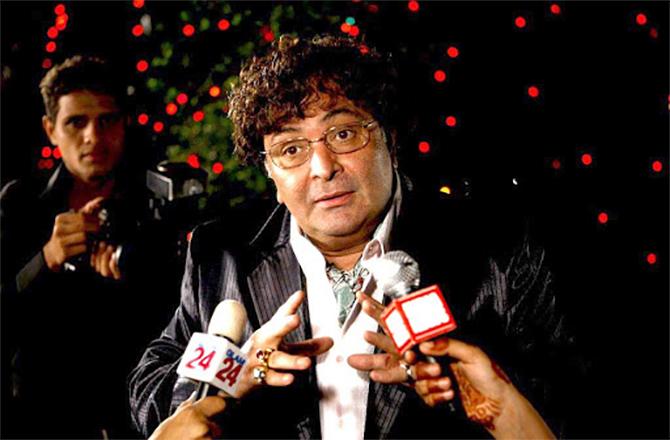 A faded producer shunned by the big stars of today, Rishi captures the changing nature of showbusiness with hilarity and poignancy.
Chintuji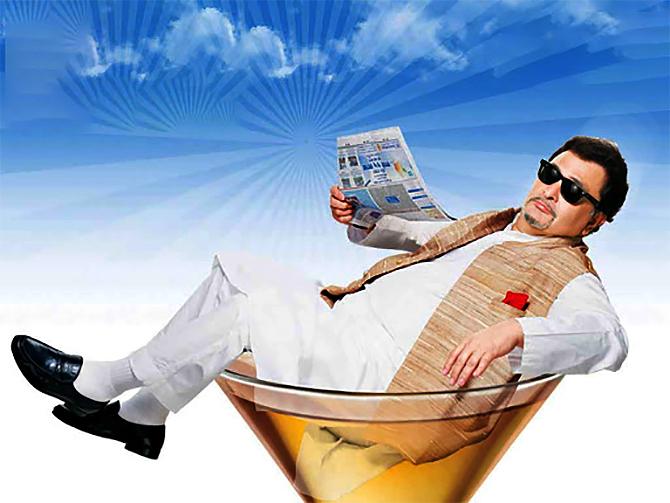 A little gem of a satire, Chintuji -- named after the actor's real life nickname -- needs to be watched and enjoyed by many more people.
Do Dooni Chaar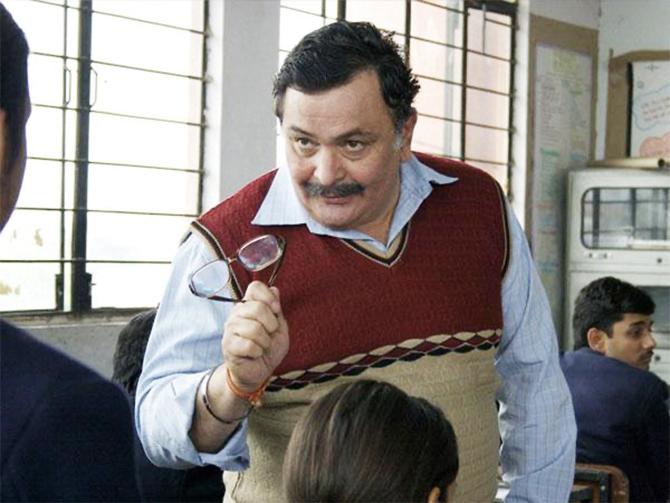 A middle-class maths teacher in Delhi trying to get a little more from life gains tremendously from Rishi's deft transformation and insightful touches.
Agneepath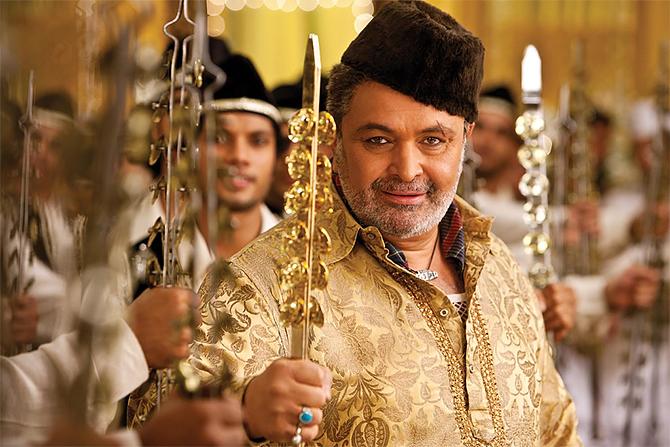 From cute to creepy, the actor ups his versatility game to unbelievable levels following his fierce villainy in Agneepath.
Aurangzeb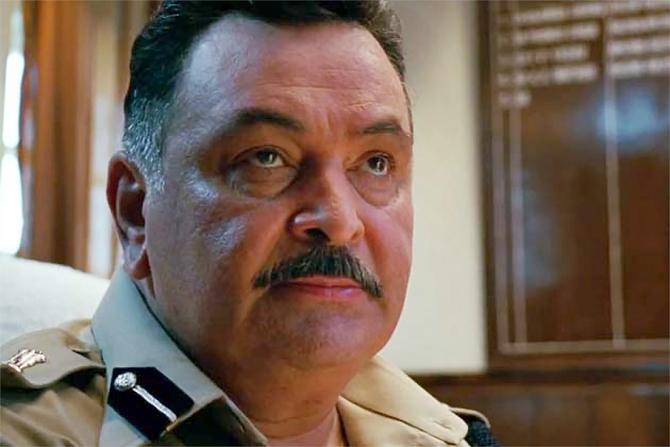 Rishi has looked many things but one never thought dangerous would be one of them until he displayed a never-before-seen brutality in Aurangzeb.
D-Day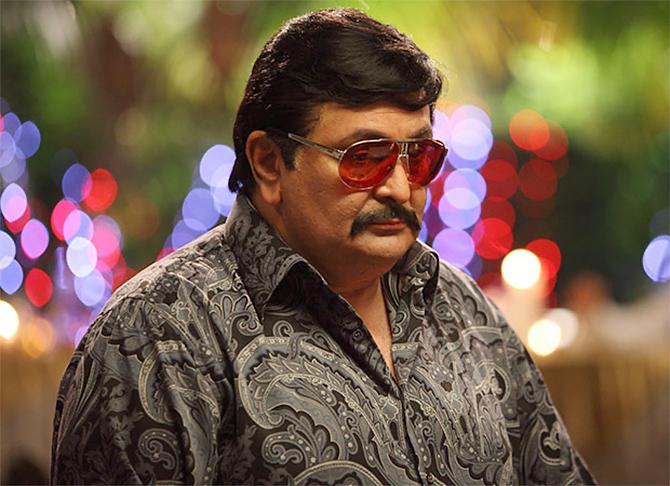 Rishi is the not a name one think of while casting criminal mastermind Dawood Ibrahim. D-Day did and the actor didn't disappoint one bit.
Kapoor & Sons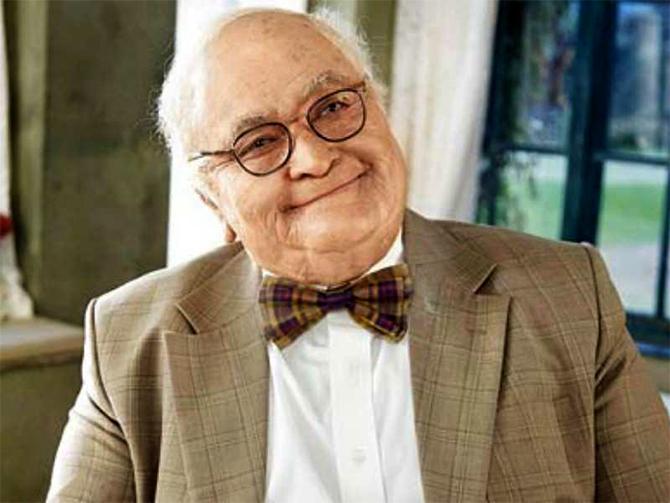 All those rigorous hours of plastering prosthetics to play Sidharth Malhotra and Fawad Khan's roguish grandfather in Kapoor & Sons were well worth it for this acclaimed drama about dysfunctional families.
102 Not Out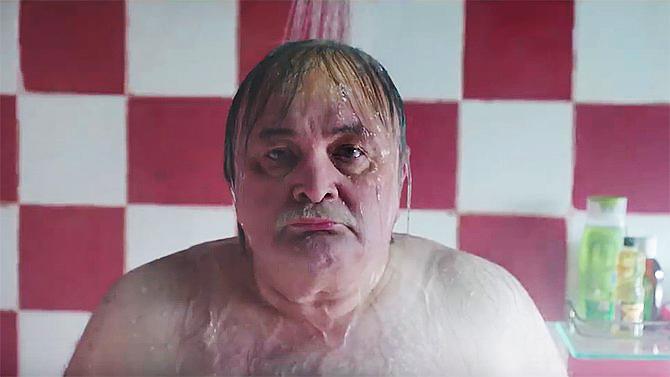 Rishi is quite easily the best thing about this uneven take on ageing reuniting him with his co-star of several films -- Amitabh Bachchan -- as his daddy.
Mulk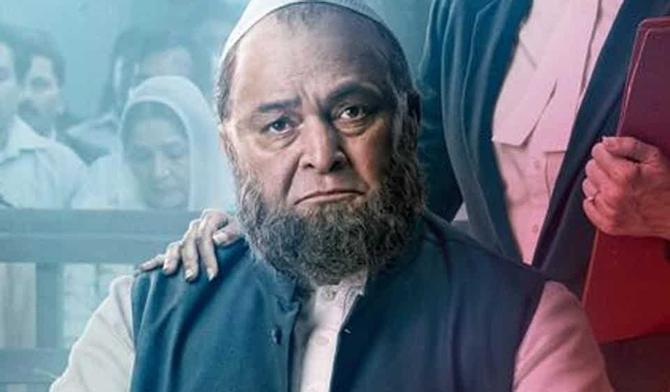 Rishi's seasoned heft and gravity shoulder a power packed performance and feature to protest against ugly prejudices in a climate of communal disharmony.