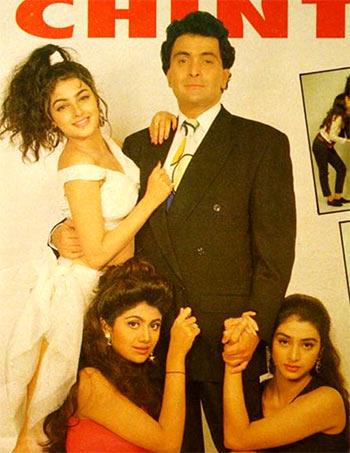 Rishi Kapoor has one of the most interesting voices on Twitter.
Not only does he say outrageous things but he also occasionally treats us to some flashback pictures.
Only recently did he post some pictures of himself on various magazine covers, from many years ago.
We look at his blast from the past!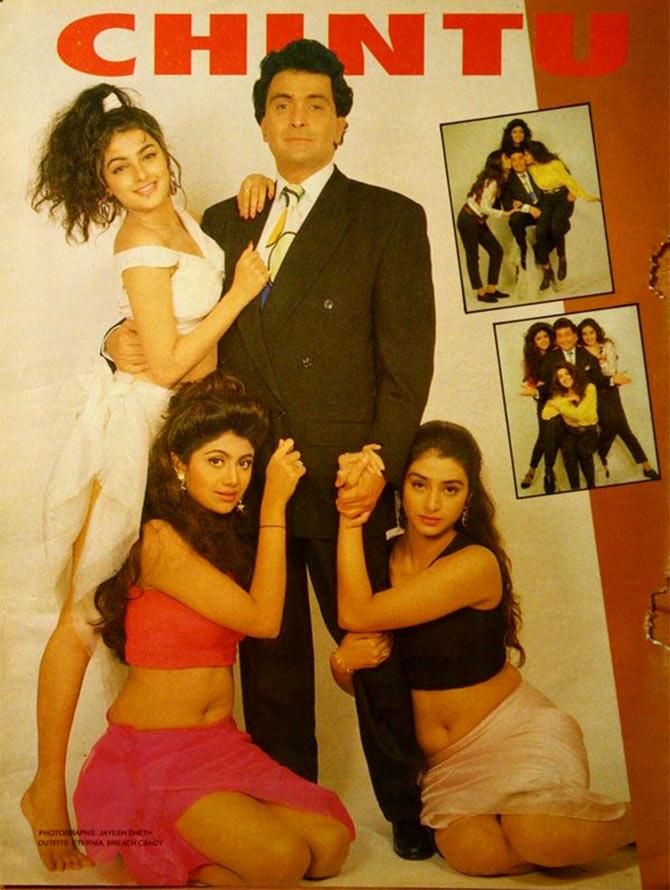 Rishi Kapoor with the 'teeny boppers', as he describes Mamta Kulkarni, Shilpa Shetty and Tabu.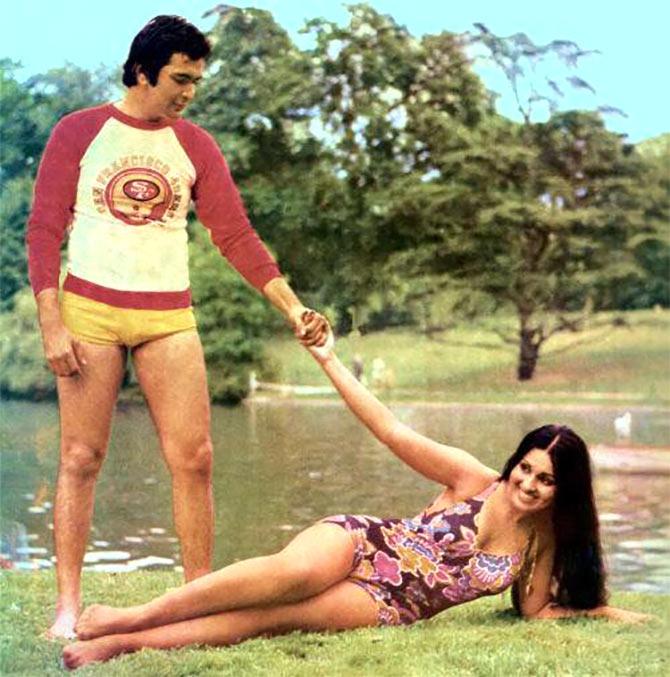 He was pretty 'scandalised' to see this picture of himself with Reena Roy.
'WOOHHAA!!! I am scandalised to see me. How dare I do this??? Someone sent it to me. Ahh! That's Reena Roy, in the film Barood!' Rishi Kapoor captioned the picture.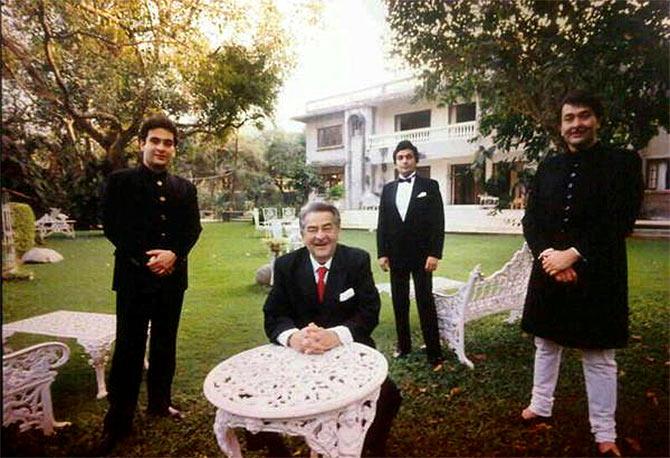 The men in black: Raj Kapoor with his dashing sons, Rajiv Kapoor, Randhir Kapoor and Rishi Kapoor.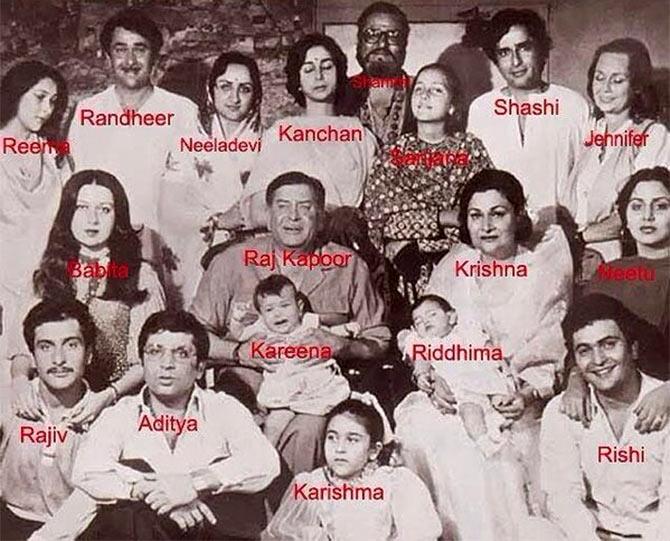 Just in case you don't know who's who, Rishi Kapoor makes it very easy!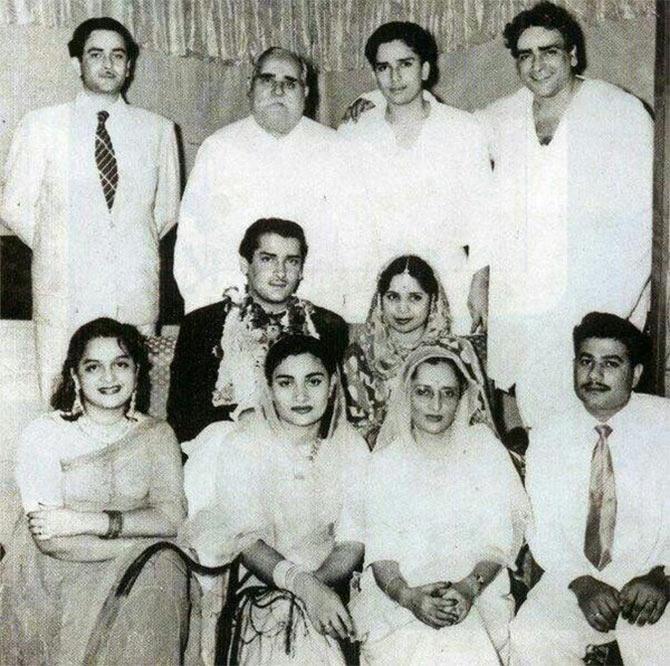 Shammi Kapoor and Geeta Bali's wedding picture.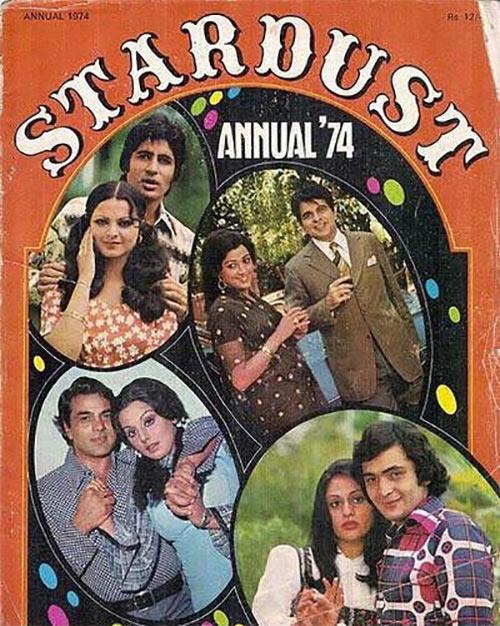 Stardust magazine tried a cover with various superstar jodis.
Amitabh Bachchan posed with Rekha, Dilip Kumar with Hema Malini, Dharmendra with Neetu Singh and Rishi Kapoor with Jaya Bachchan. The photoshoot was held at Amitabh's first home.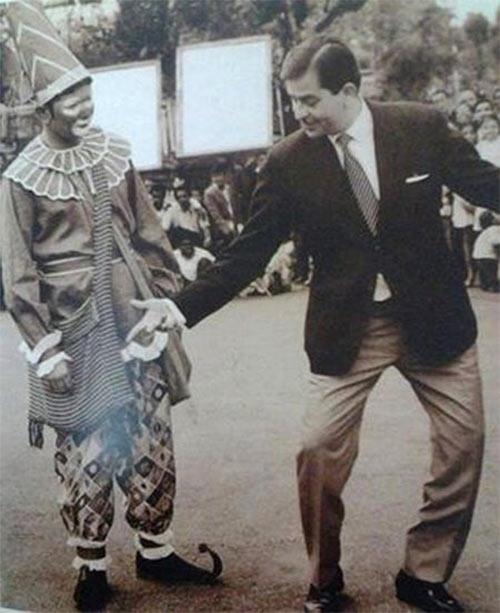 Rishi Kapoor gets directed by his father Raj Kapoor in Mera Naam Joker.


Rishi Kapoor pulls a face as his brother Randhir and actor Agha share a drink.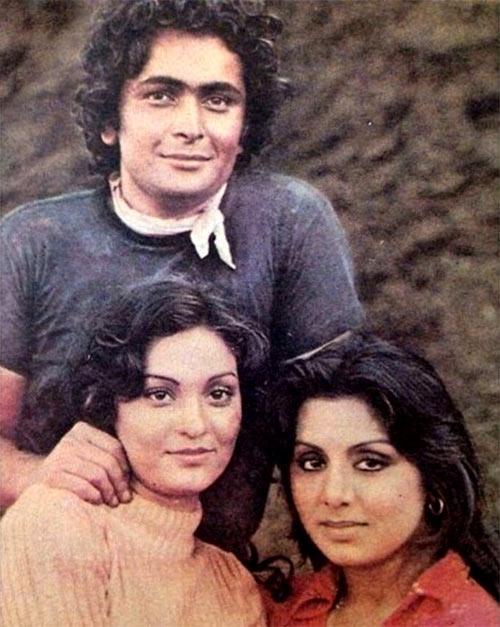 The gorgeous Rishi Kapoor, during the climax shoot of Kabhi Kabhi in Goa. The location was at Chowgule mines, and by the end of the day, the team would be covered with iron ore.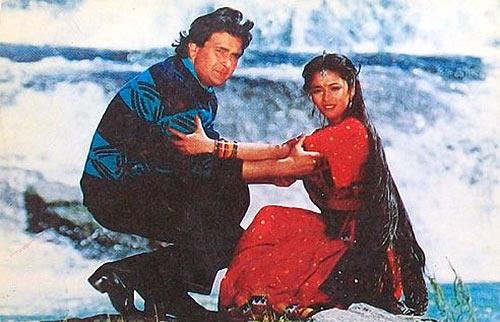 Do you know which film this picture is from? Do inform Rishi Kapoor; he's still wondering which film it is!