Cinema entertains, exhilarates and enlightens.
Its ability to relate and inform the viewer through universal, timeless emotions are what contributes to its legacy, now available more easily than ever, for generations to follow.
Some films are a product of its time.
Some telling of man's reluctance for change and making the same mistakes over and over again.
Some films grow glorious with every passing viewing. Some are overlooked gems in search of an appreciative audience.
Continuing our series designed to acquaint our young, enthusiastic cinephile to the wonders of Indian film-making, we revisit and recommend some of our most beloved, undiscovered or under-rated favourites that should be seen and savoured.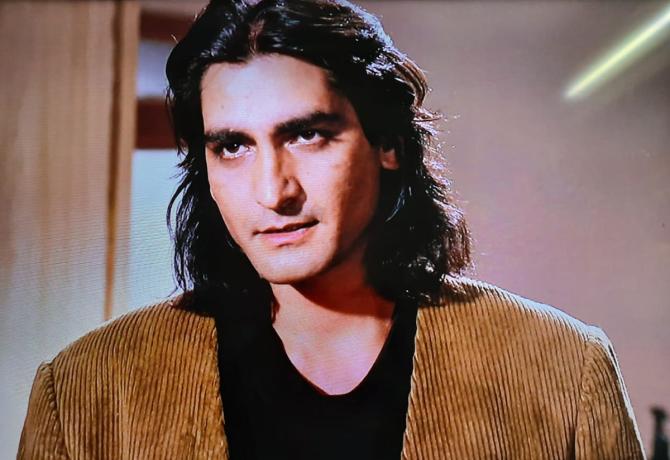 'Jeevan kya hai? Koi na jaane.'
The theme of Sudhir Mishra's 1996 thriller Is Raat Ki Subah Nahin rings true even today.
No one knows how their life will turn out.
No one knows how a single event may spiral one's life out of control.
Rhea Chakraborty would agree.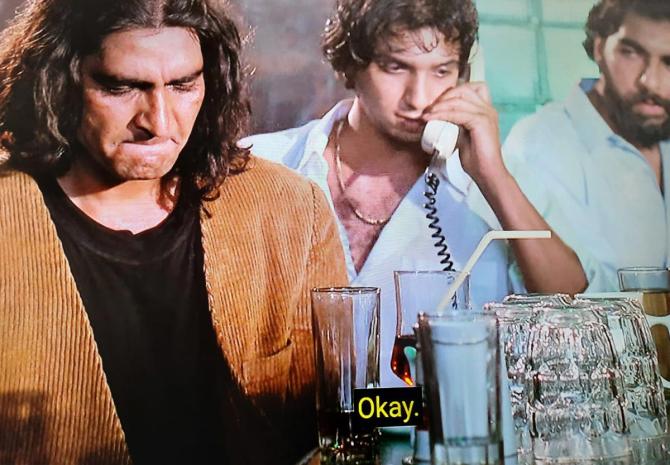 In the film, Nirmal Panday's Aditya's life is like any normal person.
He is married to a beautiful wife, works in an advertising firm, and has an extra marital affair with another pretty woman.
His normal life turns on its head one night, when his wife learns about his affair and he heads to a bar to call her up and explain himself.
Unfortunately, the neighbourhood gang wants to make a call too (this was before the advent of mobile phones in India).
In a fracas that ensues between him and the gang, for the only phone available, he slaps the boss.
The boss Ramanbhai (played so brilliantly by Ashish Vidhyarthi) falls to the ground, shell-shocked and totally embarrassed.
He has never been slapped before.
And he wants his revenge.
Aditya bolts, and there begins a cat and mouse chase that lasts throughout the night. And so the name Iss Raat Ki Subah Nahin.
This chase is only one part of the film.
There are many more elements that Sudhir Mishra tries to capture.
Among them is a gang feud, where Ramanbhai gets word that his once close associate Vilas (Saurabh Shukla) has turned against him.
They corner him in a hotel room, where his wife accidentally gets shot dead.
This upsets Vilas so badly that he's gunning for revenge too.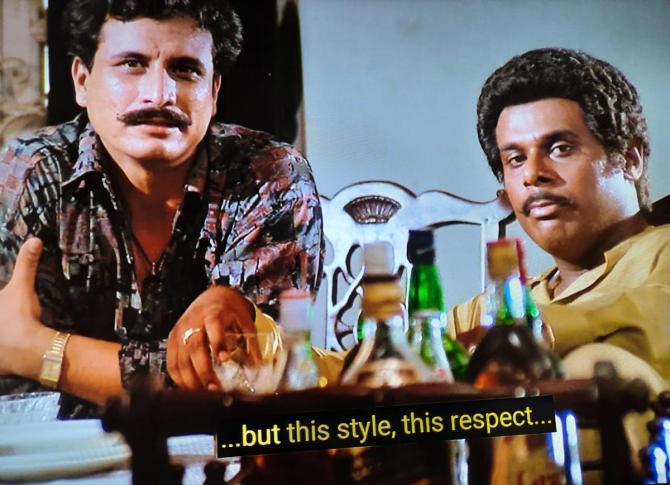 Then, Mishra takes a closer look at Raman's gang.
There is Chota (Murad Ali), who is young and wild and doing whatever he can to impress his father figure, Raman.
Sandeep Kulkarni and Tarun Kumar are the seniors in the gang who try to rein him in.
While they have no complains about their rough life, for a fleeting moment when they are lying on Nirmal Pandey's luxurious bed, they can't help but feel jealous of the life the rich lead.
In fact, Sudhir Mishra shows just how different the lives of the goons are as compared to the city's rich, when Raman's gang gatecrashes a rich man's house party, where alcohol is top quality and free-flowing, and women dance freely with men.
'Will we ever get this respect?' the thug asks Raman rhetorically.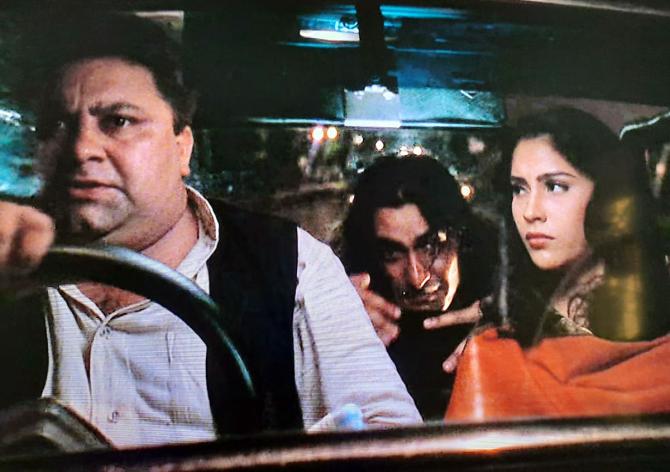 The film is as realistic and gritty as it gets.
There is a car chase, where Nirmal Pandey, his girlfriend Malvika (Smriti Mishra) and Manoj Pahwa are trying to escape from Raman and his gang.
This is not a Rohit Shetty chase with flying cars and fancy moves -- it's a Fiat Padmini which is trying to flee from a Maruti Gypsy amid the Mumbai traffic -- but it's so thrilling.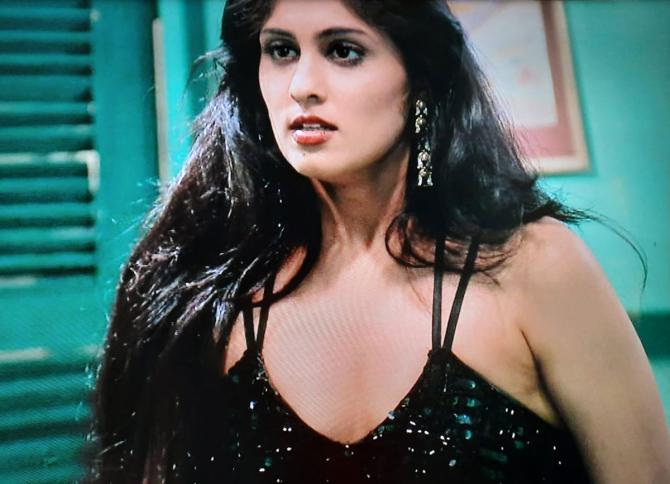 Through all this chaos, a love triangle plays out.
Nirmal Pandey's wife Tara Deshpande (doing a great job, even though she gets too caught up with her hair sometimes) gets the shock of her life when she realise her husband is having an affair with another woman.
She is upset, she is hurt, she is angry.
But in the only scene where she is alone in a room with the 'other woman', Malvika, she can't help but ask, 'Are you in love with him?'
Yes, of course, Malvika is.
But Malvika knows she is on losing ground.
So even though she spends most of the night in a car with Aditya, trying to save him from the goons, she fears he will pick his wife in the end.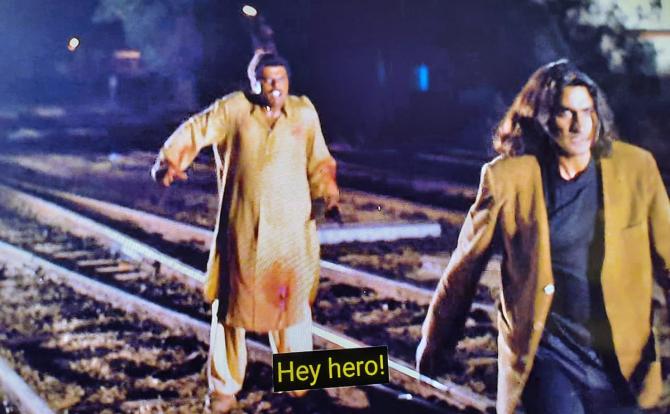 The climax is terrifying.
Raman has finally captured Aditya and has him tied up in his car.
But he does not see his end coming.
Vilas ties Raman to a railway track.
Just when Raman thinks he will die, Aditya cuts himself lose and stands before him.
The tables turn, and now, Raman begs Aditya for mercy.
The climax plays out so well, you really never see the twist.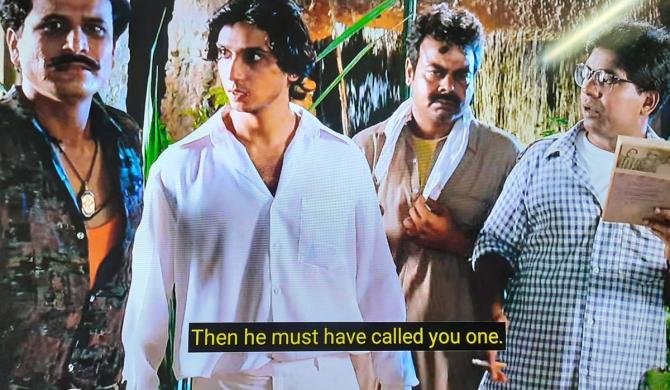 At a time when the supporting cast was relegated to the background, Sudhir Mishra has done just the opposite.
Iss Raat Ki Subah Nahin would not have worked so well without its brilliant actors.
Nirmal Pandey is at his best, totally captivating with his flowing tresses.
Ashish Vidhyarthi was among the stellar performers of the industry before he started hamming in his later movies.
Tara Deshpande, Smriti Mishra, Saurabh Shukla, Manoj Pahwa, Murad Ali, Sandeep Kulkarni, Kishore Kadam and even Virendra Saxena, in a cameo, are absolutely brilliant, as they play such believable characters.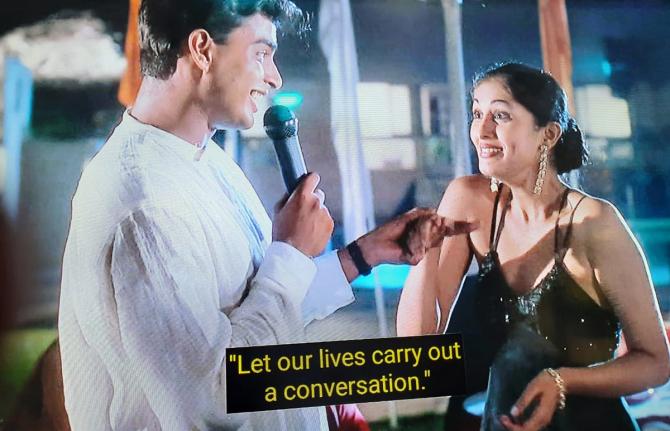 M M Kreem's music is terrific.
Almost every song is unforgettable and they help to carry the story forward. They are either sung in the background or they are sung live in bars or street dances.
Mishra introduces a fun song Pehli Baar Mile during a suspenseful cat and mouse chase, which results in death.
Jeevan Kya Hai Koi Na Jaane plays through the film. It is the theme of the film, underlining Sudhir Mishra's message.
Chup Tum Raho is soothing as well. Did you know that R Madhavan, pictured above, makes an uncredited appearance in this song?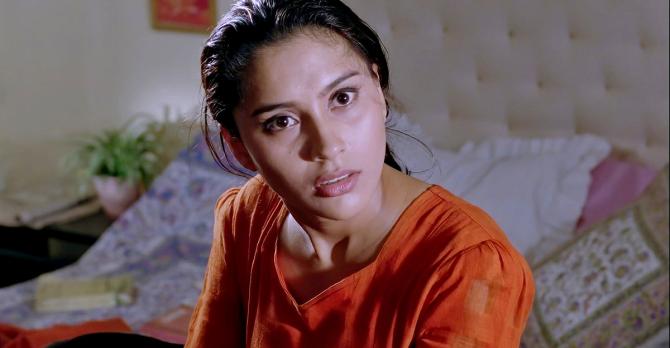 The technical cast reads out like a who's who of present day Bollywood.
Nikkhil Advani and Ruchi Narain are the assistant directors here. Advani has gone on to make movies like Kal Ho Naa Ho, D-Day and Batla House while Narain was among the writers of films like Calcutta Mail and Hazaaron Khwaishein Aisi. She directed the Netflix film, Guilty last year.
The film was edited by Mishra's wife, the acclaimed editor Renu Saluja.
Cinematographer Samir Chanda captures 1990s Mumbai so well that it takes you on a trip down memory lane.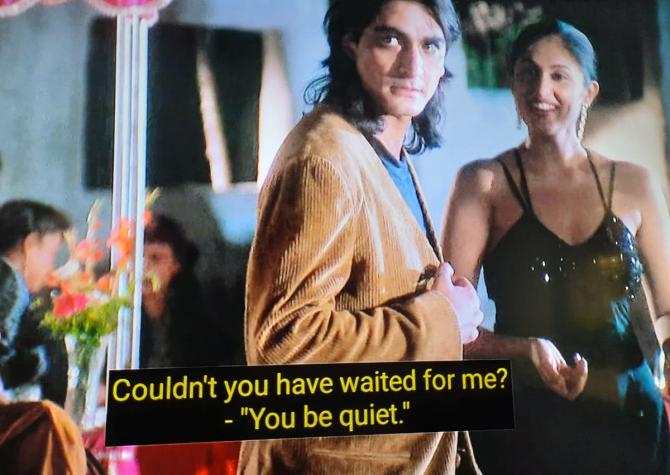 There are so many reasons to watch Iss Raat Ki Subah Nahin.
After all, the film mirrors life as we know it.
Or rather, as we don't.
After all, jeevan kya hai, koi na jaane.
Watch Iss Raat Ki Subah Nahin on Amazon Prime Video.