Cinema entertains, exhilarates and enlightens.
Its ability to relate and inform the viewer through universal, timeless emotions are what contributes to its legacy, now available more easily than ever, for generations to follow.
Some films are a product of its time.
Some telling of man's reluctance for change and making the same mistakes over and over again.
Some films grow glorious with every passing viewing.
Some are overlooked gems in search of an appreciative audience.
Continuing our series designed to acquaint our young, enthusiastic cinephile to the wonders of Indian film-making, we revisit and recommend some of our most beloved, undiscovered or under-rated favourites that should be seen and savoured.
Syed Firdaus Ashraf lists 10 reasons to watch Vijay Anand's 1965 film, Guide.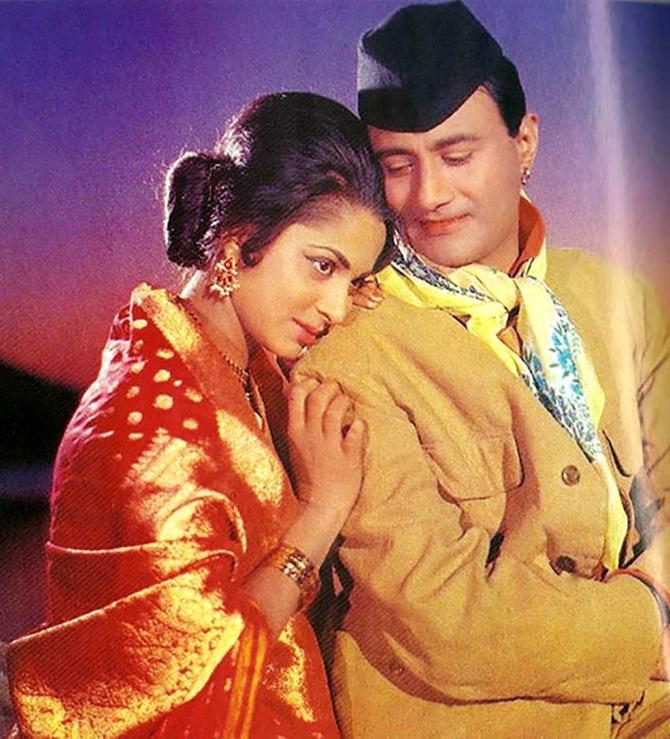 1. Narendra Modi.
It may sound silly, but Guide is the one of movies that has inspired Narendra Modi.
The future prime minister was only 15 when the movie was released and it left an everlasting impact on his life.
In one of his interviews (external link), Modi has said, 'Guide's basic theme was that in the end, everyone gets guidance from their conscience.'
The teenage Narendra also realised the reality of drought and lack of water in India's villages, which was one of the highlights of Guide.
Whether you are a fan of Modi or not, Guide is a must watch because the film was way ahead of its times.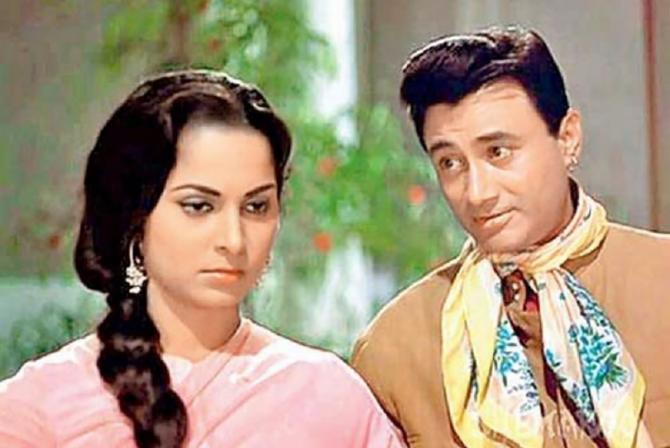 2. Unconditional Love
In the 1960s, if a woman was trapped in a bad marriage, she had only two options -- bear it or commit suicide.
Waheeda Rehman's Rosie chooses the latter option, but fails.
Dev Anand's Raju Guide then tells her, 'Jo aadmi apne naseeb ko kosta hai, uske naseeb bhi usko koste rehte hain.'
Enter the rebellious naari, who decides to find her own path, leaving behind her husband, and not caring about what society says.
Rosie, the housewife, turns out be a superstar dancer, who finds a lover in Raju Guide.
Hats off to Dev Anand, who envisioned that a married woman could chalk her own path in a man's world.
The future is uncertain for Raju Guide and Rosie, but they have only unconditional love for each other that will weather all storms.
3. Aspiration
We talk about aspirational India now, but it was Guide, which first spoke about the aspirations of a married woman of becoming the greatest dancer in India.
Raju Guide encourages Rosie to pursue her dreams.
He quotes Iqbal and says, 'Khudi ko kar buland itna ke har taqdeer se pehle, khuda bande se khud poonchey bataa teri raza kya hai.'
4. Caste
Rosie is the daughter of a Devdasi.
Rosie's mother does not want her to continue in her profession, so she sets up her marriage with an archaeologist named Marco (Kishore Sahu).
Marco's only condition is that Rosie must never dance again.
When Rosie tells Raju that she is a Devdasi and society will not give her acceptance, Raju talks of the modern Nehruvian India, where people are seen above caste and religion.
He gives her the example of the legendary dancer Uday Shankar and shows her the dream.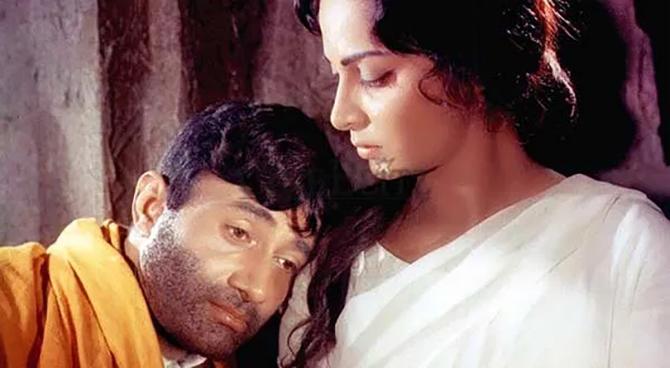 5. Waheeda Rehman
A little known fact about the film is that Dev Anand's older brother Chetan Anand wanted to cast Priya Rajvansh instead of Waheeda Rehman.
Dev Anand put his foot down.
Looking back, it was Dev Anand's vision that made Waheeda Rehman what she went on to become.
She will always be remembered for her work in Guide.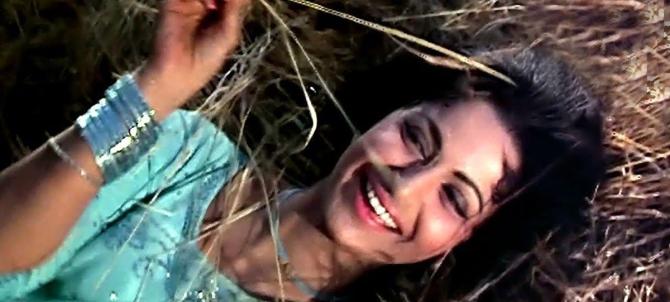 6. Shailender
Lyricist Shailender did not get enough credit for his work.
He is known to create the lyrics of songs like Awara Hoon for Raj Kapoor and he reserved his best for Dev Anand's Guide.
Every song -- from Aaj Phir Jeene Ki Tamanna Hai to Kya Se Kya Hogaya Bewafa Tere Pyar Mein is picturized beautifully.
A lesser known song of the movie, Wahan Kaun Hai Tera Musafir Jayega Kahan, sung by music director S D Burman, is apt to the film's script.
Apparently, Shailender was not the first choice and Dev Anand wanted Hasrat Jaipuri to write the songs.
But when he heard the lyrics of Gaata Rahe Mera Dil, Dev Anand opted for Shailendra.
Shailender died a year later.
7. Romance
Arguably, no other Hindi film depicts romance the way Guide does.
When Raju Guide first meets Rosie, she is holidaying with her husband.
Little does one know that these two people, coming from different economic and social strata, will fall in love.
Of course, the film was made is 1965, so there was no kissing (the English version did have some intimate scenes).
8. Misunderstanding and Separation
A love story has to have some misunderstandings, which lead to separation.
In Guide, money plays a big part.
When Rosie becomes successful, it changes Raju Guide's character and he plunges into gambling and other vices.
He goes on to forge Rosie's signature on a cheque in order to stop her from going back to her husband.
But she does, and his parting dialogue is: 'Main samajtha tha, koi samjhe na samjhe, Rosie zaroor samajh jayegi, samajh bhi dekho kitni nasamaj nikli.'
The film depicts the insecurity of a man in a live-in relationship with a married woman and how his imaginary fears leads to separation.
9. Vijay Anand
Vijay Anand was only 31 years old when he directed Guide.
Before Guide, he had directed two other romantic films Kala Bazar (1960) and Tere Ghar Ke Samne (1963). Guide pushed him in the list of Bollywood's top directors.
His screenplay and dialogue are so engaging, you will never feel bored.
The next year, Vijay Anand went on to direct Tesri Manzil, another blockbuster.
Sadly, the last two decades of his life saw a slump, and he remained forgotten until he made a television show, Tehkikaat.
At Vijay Anand's funeral in 2004, when reporters asked Dev Anand if he felt Vijay Anand never got his due as a director, Dev Anand replied, 'I don't think there is any point in sulking and saying that he has not got his due in life in terms of awards. This is a credit to him that all of you are here to mourn for him.'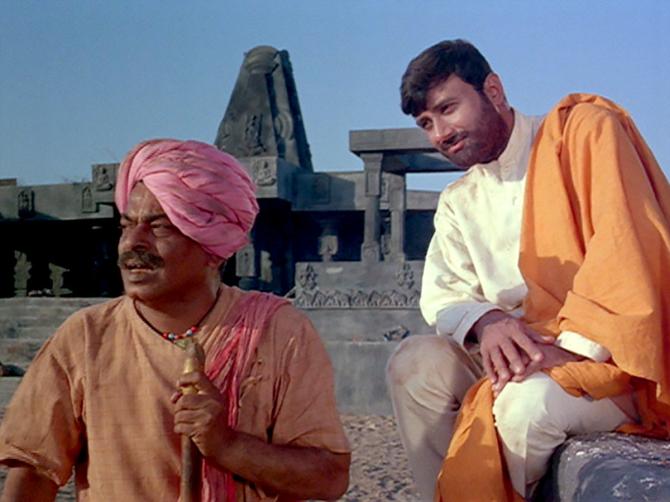 10. Dev Anand
It was Dev Anand's dream to put Indian cinema on the world map and he thought Guide was the perfect film for it.
Unfortunately, the English version of the film bombed.
Luckily, the Hindi version went on to become a classic.
The last scene of Guide, where Raju Guide speaks of moksha (salvation) and the after life alone is worth a watch, 55 years later.