On a hot summer's day, you will want to sip on these thirst-quenching drinks by Sangita Agrawal.
The Papaya Watermelon Smoothie is a great fruit-based beverage to stay hydrated and the Kiwi Mint Lemonade is packed with Vitamin C.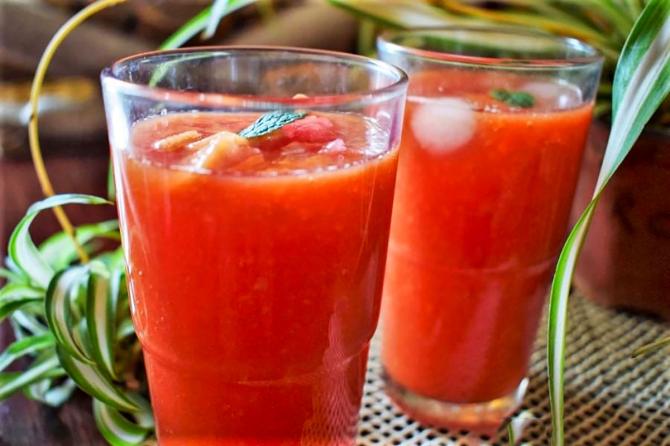 Papaya Watermelon Smoothie
Serves: 2
Ingredients
1½ cup deseeded, chopped papaya
1½ cup chopped watermelon, with seeds
1 tbsp lemon juice
1 tbsp honey
1/3 tsp salt, or as per taste, optional
Ice cubes for serving
Method
Combine all the ingredients, except the ice cubes, in a blender and blend till smooth and the watermelon seeds are totally ground.
Pour the juice into two glasses with ice cubes. Serve immediately.
---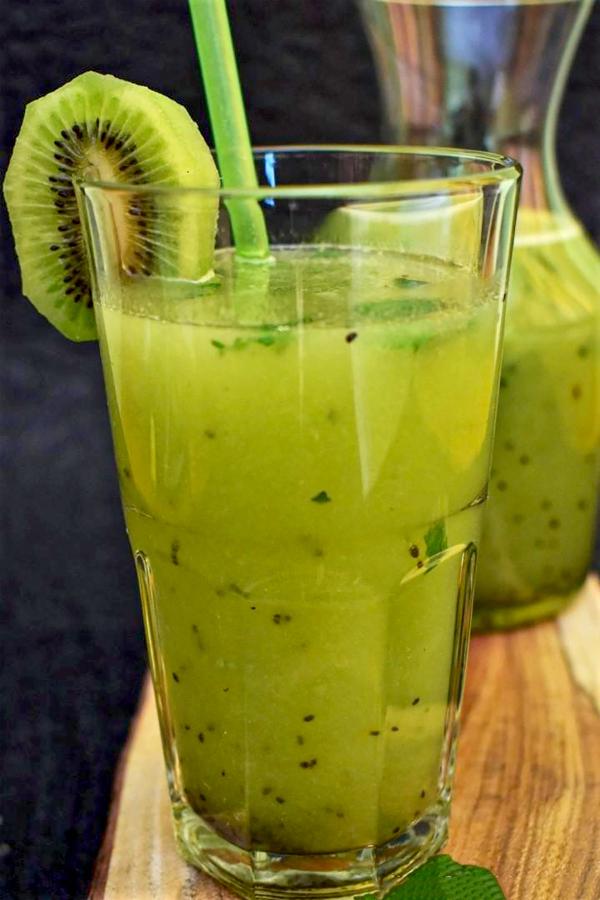 Kiwi Mint Lemonade
Serves: 2
Ingredients
2 kiwis, peeled and cut in cubes
2 tbsp lemon juice
20 mint leaves, chopped
4 tbsp sugar or less
200 ml filtered water
200 ml soda
Method
Blend the kiwi and the sugar together in a blender with a little of the water.
Transfer to a glass pitcher or jug and add the lemon juice, mint and water.
Give it a good stir.
Pour the kiwi mint lemonade into two tall glasses.
Add the ice cubes and top with the soda. Serve chilled.
Sangita Agrawal lives in Mumbai and publishes the food blog Bliss of Cooking.