Easy-to-make, fun drinks by Sonali Mullick, mixologist at Hitchki, Mumbai.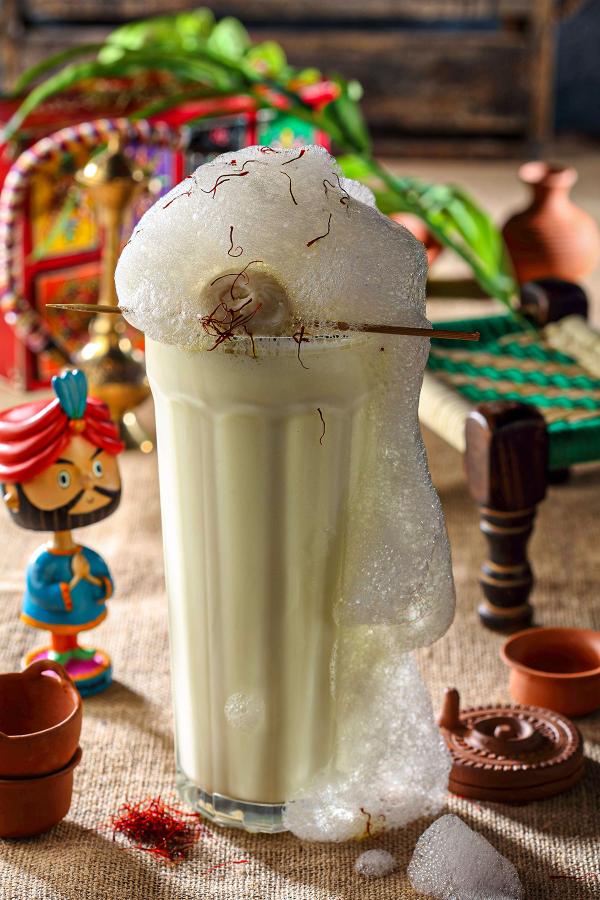 Doodh Jaise Safedi Lassi Se Aayee
It is a super-refreshing drink of curd, saffron syrup, a pinch of salt and malai peda.
Serves: 2-4
Ingredients
500 ml hung curd
8 strands of kesar or saffron
4 malai peda, a kind of milk sweet available at local sweet shops
15 ml sugar syrup
A pinch of salt
2 gm lecite powder for the foam topping, available in gourmet shops or online
20 ml kesar or saffron syrup for the foam topping
Tall lassi glasses for serving
Method
Blend the hung curd along with the malai peda, sugar syrup and salt in a blender to a smooth mixture.
Transfer contents into a tall lassi glass.
For the foam, mix the lecite powder and kesar syrup in a jar. A hand blender might be required to add air into the mixture.
Top the lassi glass with the foam before serving and garnish with saffron strands. Serve chilled.
---
Pudin Hara Ginito
This is a fusion drink of gin, kala namak and lemon.
Serves: 2
Ingredients
60 ml gin
Few drops of liquid Pudin Hara, available in chemist shops or online
A pinch of kala namak or black salt
15 mint leaves
5 lime wedges
20 ml sugar syrup
30 ml soda
30 ml Sprite
Ice
Pilsner glasses for serving
Dehydrated orange slices and Pudin Hara pearls for garnish
Method
In a cocktail shaker, shake the gin, liquid Pudin Hara, black salt and sugar syrup together.
Add the lime wedges and mint leaves and stir.
Pour into a Pilsner glass, and serve topped with soda, Sprite or both.
Add ice and garnish with orange slices and Pudin Hara pearls.