Dhvani Bhanushali's fashion aesthetics often travel to splendid colourful notes worthy of a songstress, when she goes dressy.
The 'sweet-salty, happy mostly' singer has been training with Namrata Purohit and is one of the youngest Indian pop artistes to have a first song Vaaste hit the billion mark on YouTube so quickly after release.
Her #hotbodgoals wardrobe are about vibrance, skin-revealing silhouettes and lots of josh.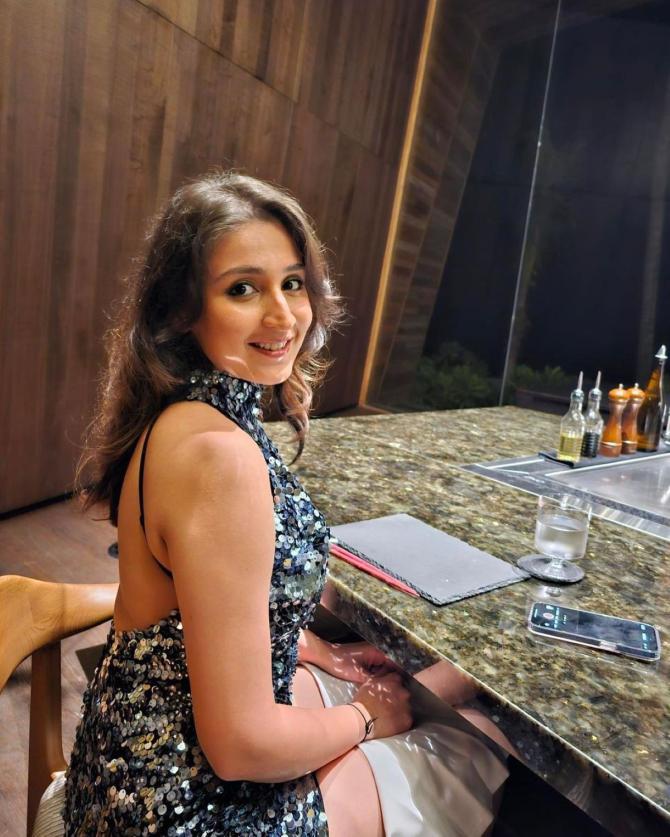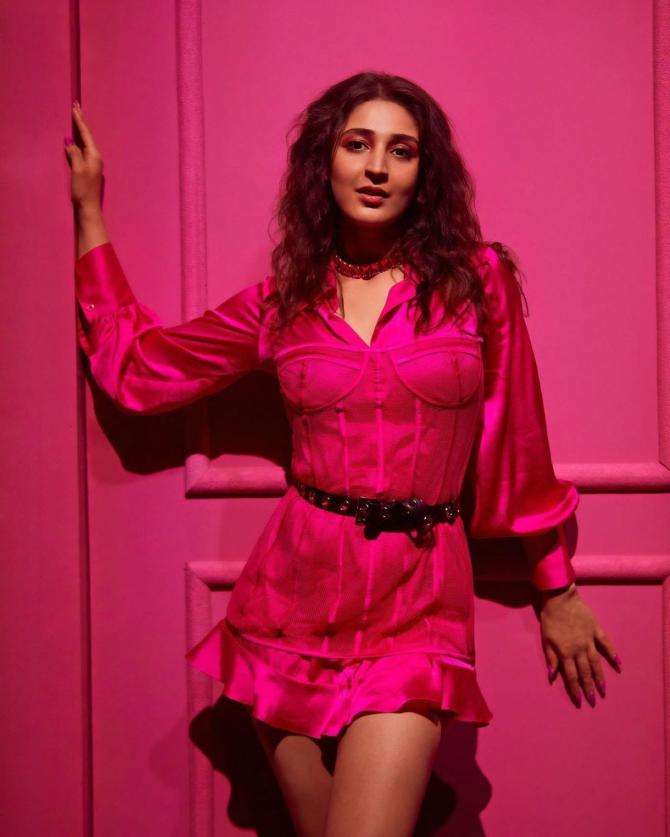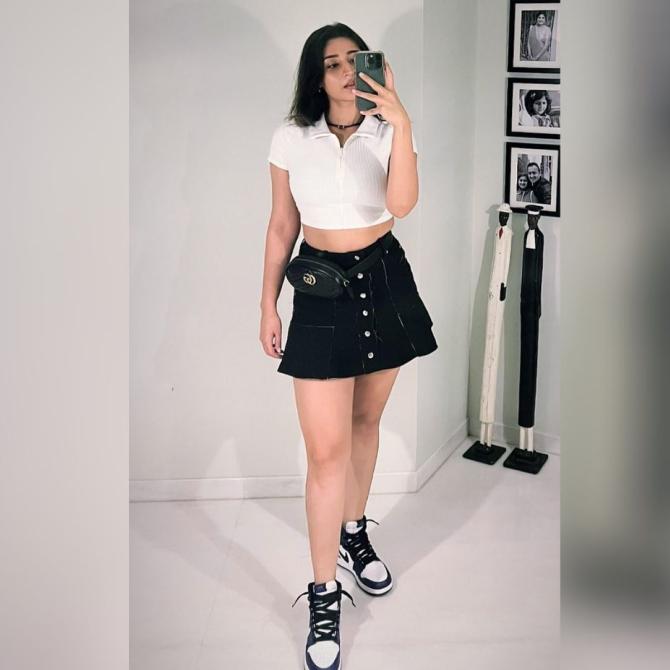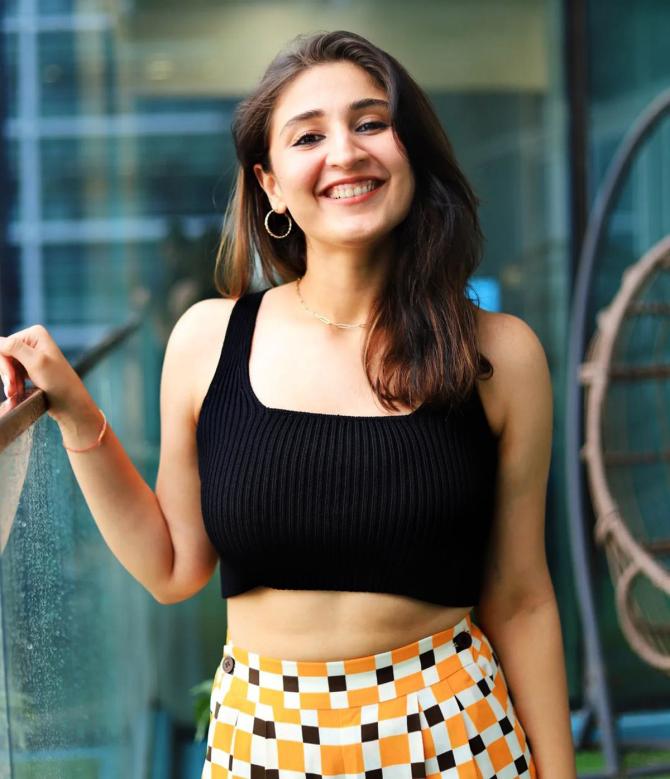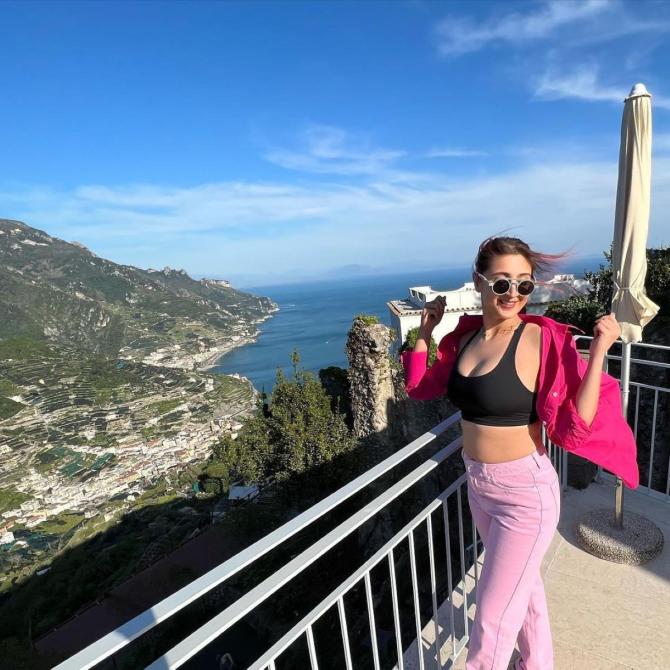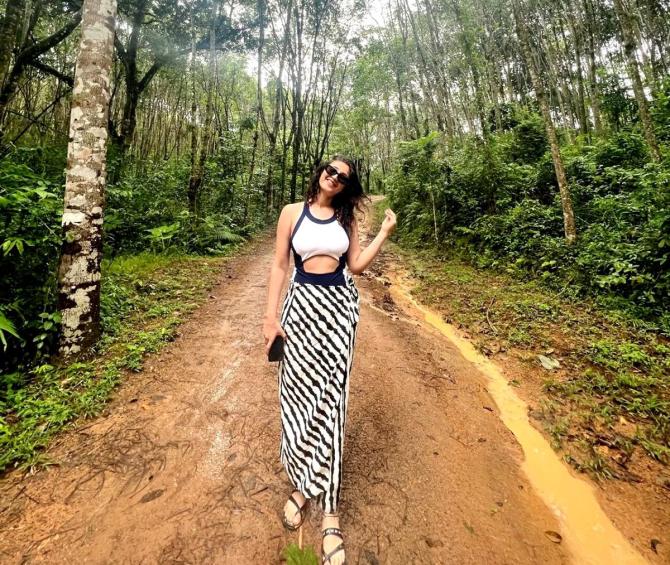 Photographs curated by Hitesh Harisinghani/Rediff.com