The lockdown has left this beautiful model busier than ever.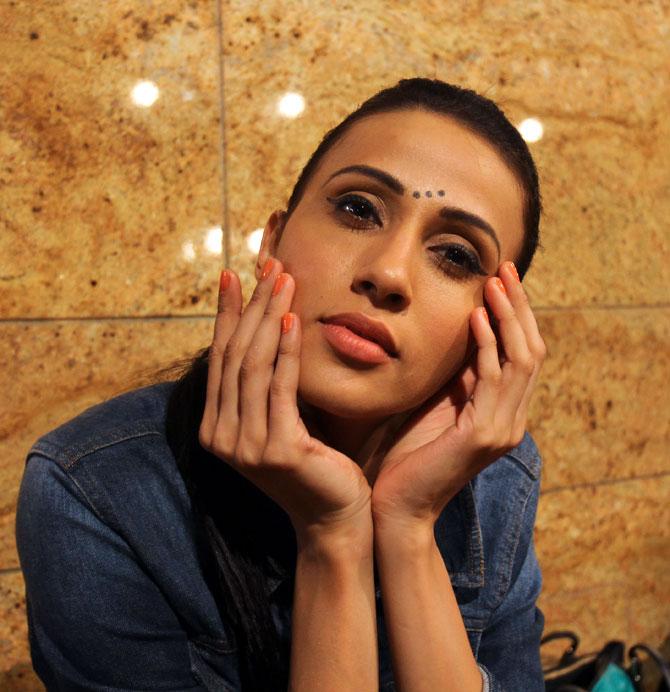 Even if you are not an avid follower of the world of fashion, you will find this gorgeous face familiar.
There's something extremely charming about Alesia Raut Surryavanshi.
Would you believe this leggy model started her career in 1999 and, 21 years later, is still going strong?
Alesia doesn't shy away from the challenges life throws at her.
In an earlier interview, here's what Alesia told Rediff.com:
"You have to have a positive outlook towards life.
"I cope with unexpected things that come my way by trying to be as prepared as possible.
"Sure they throw you off balance but you learn to cope with the surprises."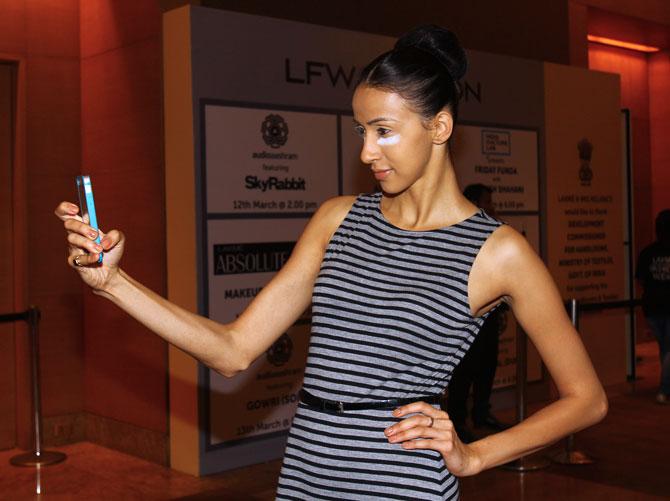 Like most women, Alesia juggles multiple roles.
Besides being one of India's top models, a mother and a wife, she's also a fashion mentor.
Alesia and her sister have co-founded Cocoaberry, an academy that trains aspiring models for the glamorous word of fashion.
If you think she has more than enough to juggle already, think again.
Alesia is also a VJ and fashion choreographer, roles she has been happily juggling for two decades.
She is currently the official ramp walk trainer for Femina Miss India and Miss India Universe as well.
Whew! No wonder she gives us a complex.
Alesia hasn't let the lockdown, or her chores, stop her from training her students. Like the rest of the world, she's gone online.
Take a look:
---
Earlier in the series:
Feature coordination and production: Rajesh Karkera/Rediff.com