Super-fit and bubbly Khushboo Kankan is a model and actor.
The Lucknow lass was working in Mumbai when news of the approach and spread of COVID-19 began to impinge upon her life. And then change it.
One by one, all her shows got cancelled.
The Viu-streamed Situationship series star had to pay quite a bit to get a ticket home, because by that time airline ticket prices had gone through the roof.
She reached Lucknow on March 20 four days before the national lockdown was announced.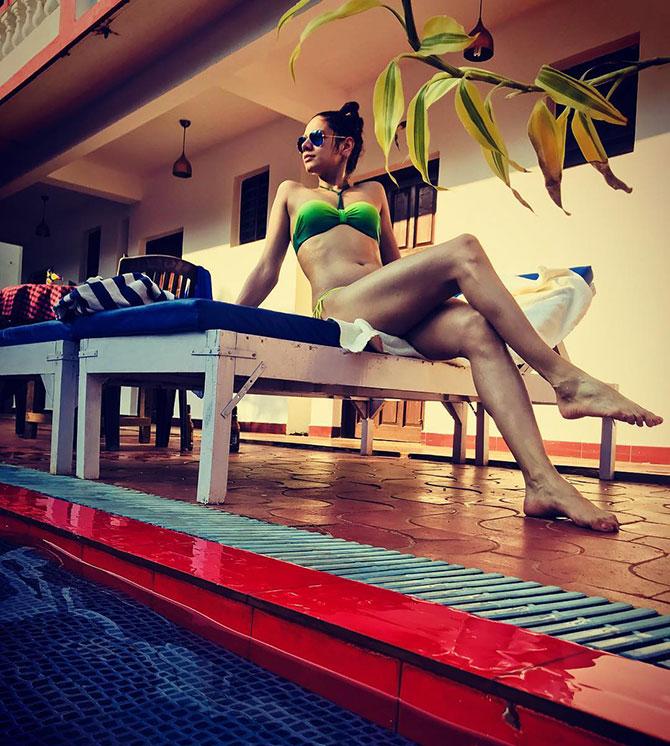 Khushboo loves treats like Cadbury Dairy Milk with Oreo bars, Kurkure and fizzy drinks. And to counter her sweet tooth she always made it a point to work out before every ramp walk, at every fashion week/show, to stay fit.
She follows the same routine in Lucknow during the lockdown.
Khushboo shares her home workout routine:
Though the government has undertaken multiple measures to keep the COVID-19-provoked situation under control, it distresses Khushboo that the public does not follow these orders strictly.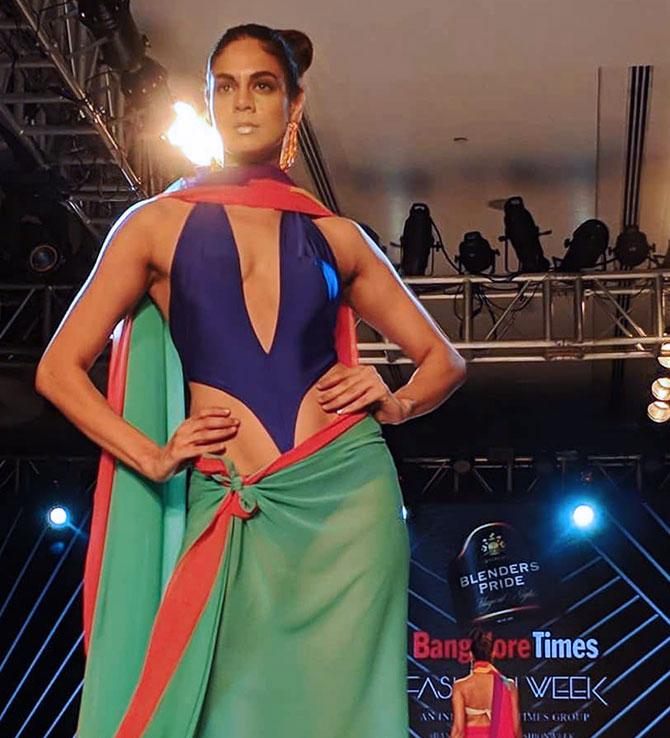 Khushboo asks everyone to stay home and stay safe and healthy and to spend this time -- that came our way accidentally -- with family and loved ones.
Khushboo has some diet suggestions for you:
"I don't go too tough on my diet these days. Since many things are not available in the market and especially when you are not doing anything, you get bored and do junk food munching. My diet is very normal home-cooked food."
"For breakfast I go for fruits/smoothies, brown bread, oats and eggs. For lunch: Two chapattis, with dal and sabzi or brown rice pulao."
"You don't need to (forsake) the carbs. We can have it at breakfast and lunch -- carbs gives us the energy to workout nicely."
"PS: Don't starve yourself, just cut down on your quantity of food."
"My evening snack is either a cucumber or carrot. Or almonds. Or my protein bar. Dinner: I eat an omelette or egg whites or chicken, but I avoid carbs at night. If you really feel tired then have one roti or brown bread."
Some further tips from Khushboo:
1. Drink six to seven litres of water daily.
2. "You are at home, away from all that pollution. At this time you can really take care of your skin and health."
3. "Don't forget to enjoy your cheat meals. Don't go too hard on yourself."
"If you feel like having sugary products, then give yourself a treat whenever you feel like and compensate for it in your workouts."
4. Have a safe and healthy day.
Khushboo also sent us pictures from outside her home in Vikas Nagar, Lucknow.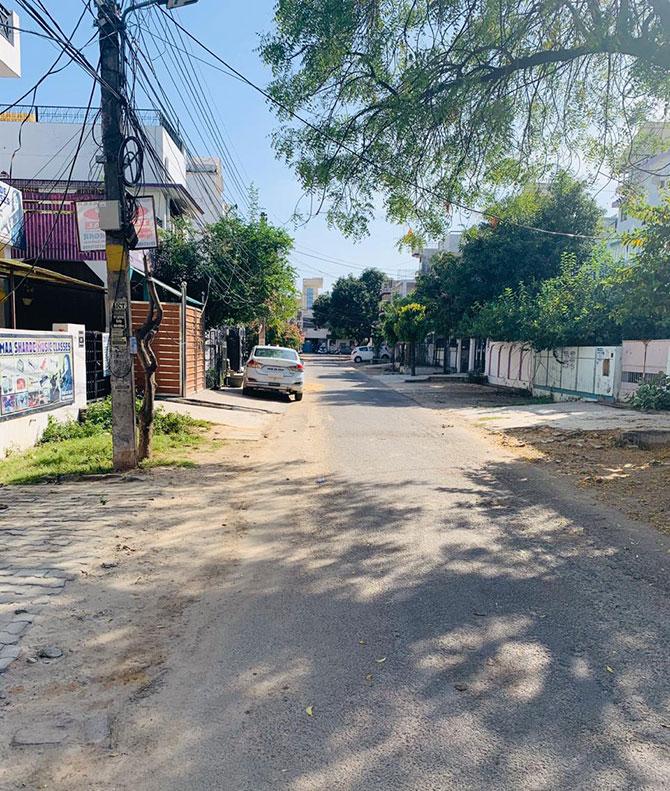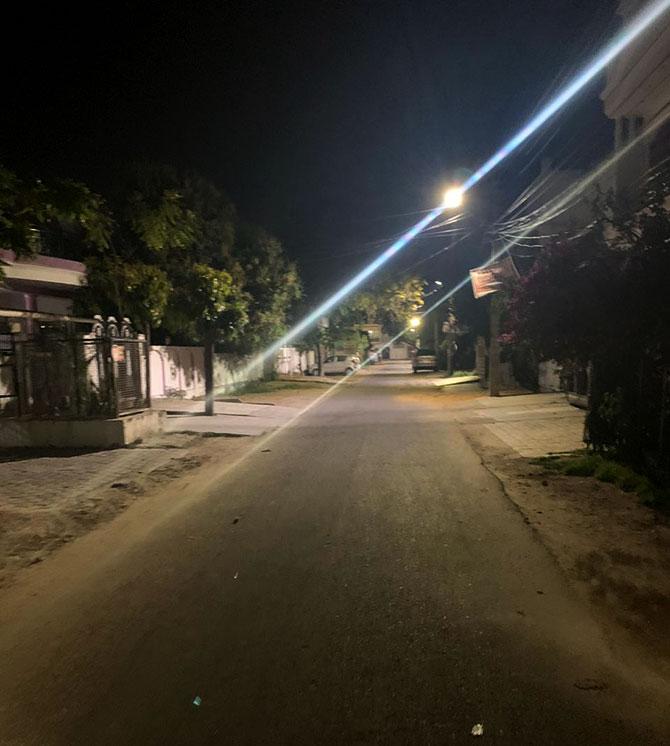 Feature coordination and production: Rajesh Karkera/Rediff.com