Oozing elegance, she strode the ramp for designers Shantanu and Nikhil in a structured gown for Shaadi by Marriott. Take a look at the pics!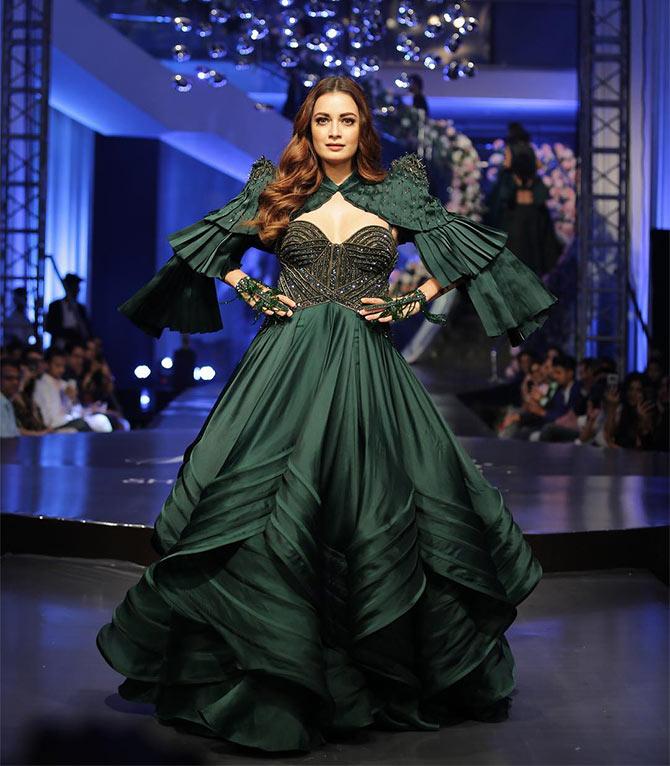 Looking sensational in a green gown, paired with an embellished jacket, showstopper Dia Mirza cut an elegant figure as she walked the ramp at Pune's J W Marriott Hotel for designers Shantanu and Nikhil.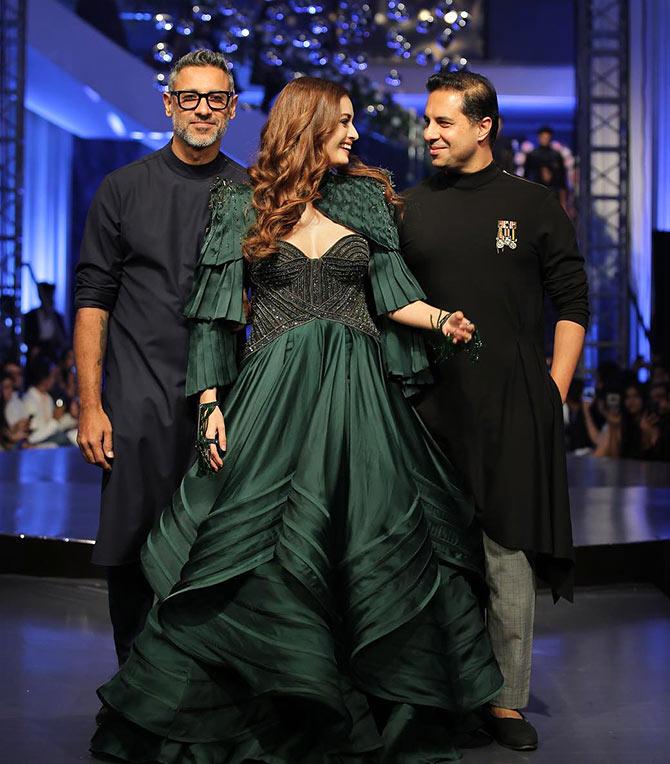 Dia Mirza, gracefully lit the ramp in an exquisite emerald gown as the showstopper for the evening. 'The epitome of fearless grace, rebellious beauty, and modern Indian virtues! It is always a pleasure to have @diamirzaofficial represent Shantanu and Nikhil couture creations,' wrote the designers as they unveiled pics of the show on Instagram.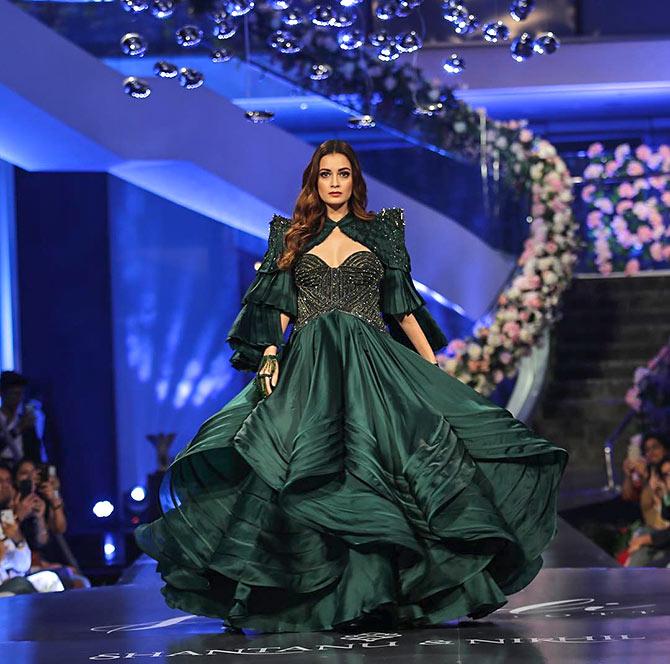 Touted as the 'anti-trend cocktail bride', Dia Mirza could make any bride go green with envy.
She cut a sleek figure in the layered gown with an embellished bodice.
Dia Mirza said: 'I've always loved representing Shantanu & Nikhil, coincidentally I had worn the designer duo's creation for my wedding reception.
'Walking for them in association with JW Marriott Hotel Pune for Shaadi by Marriott brings back beautiful memories of my special day!'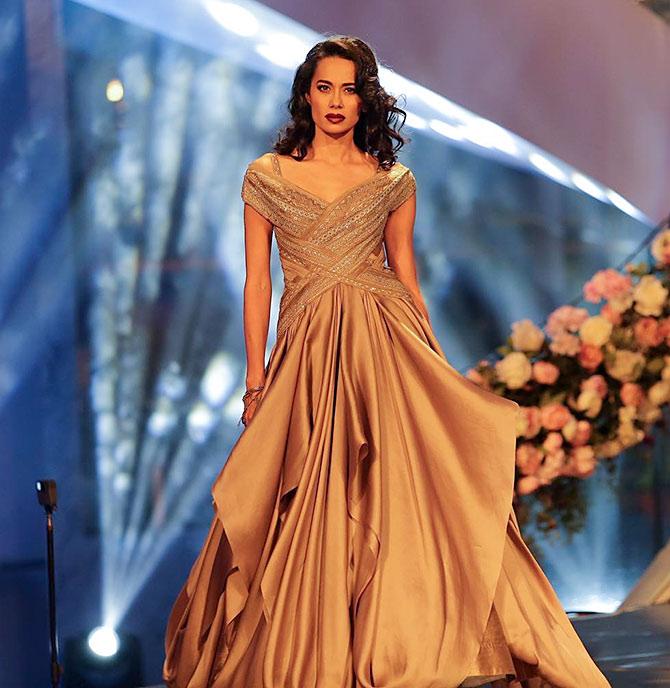 The collection featured classy silhouettes for the upcoming wedding season.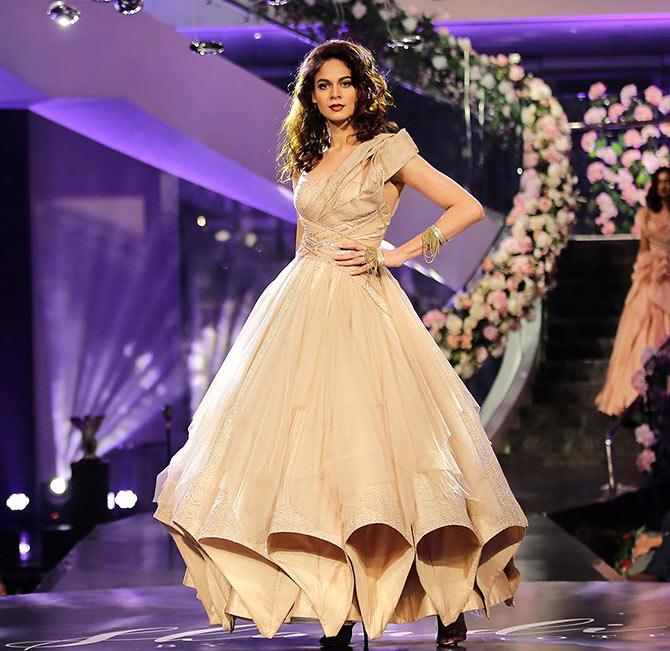 Titled 'Passage To India', it had great feminine energy with a touch of grandeur and finesse.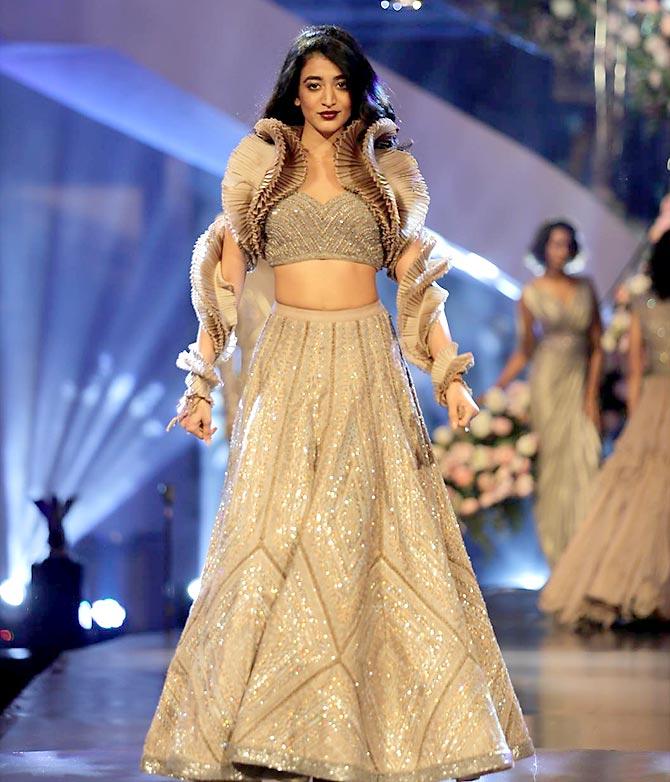 Another stunning creation in beige from the collection.