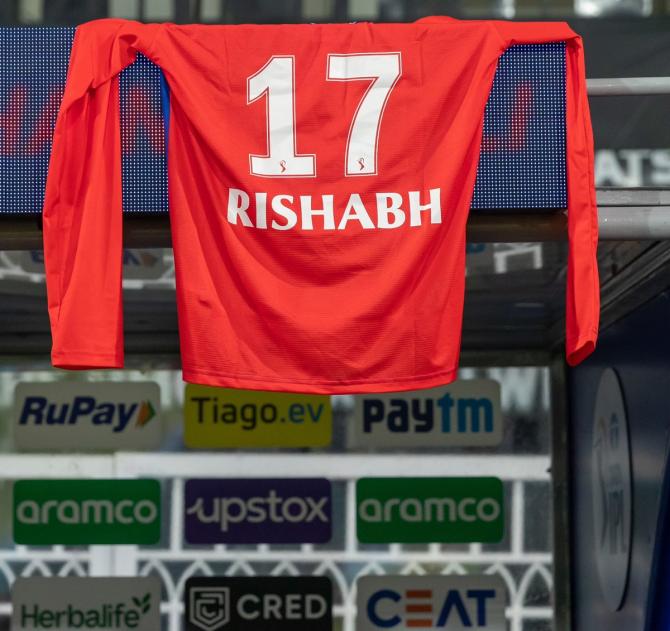 Delhi Capitals began their campaign in IPL 2023 against the Lucknow Super Giants on Saturday.
Delhi took the field without Skipper Rishabh Pant, who is recovering at a Mumbai hospital from injuries he suffered after he met with an horrific car accident in December.
David Warner led the Capitals out to the ground in Lucknow, but Pant was around in spirit.
The DC team management hung Pant's jersey on top of the dugout during the match.
'Always in our dugout. Always in our team,' DC posted as they tweeted a picture of the jersey on their official Twitter account.
Hope the jersey is at the DC dugout for all their games. Rishabh is one inspiring figure and we hope to see him recover completely and see him in India and DC colours next year.