Facts and figures ahead of Saturday's Champions League final between holders Real Madrid and Liverpool in Kiev: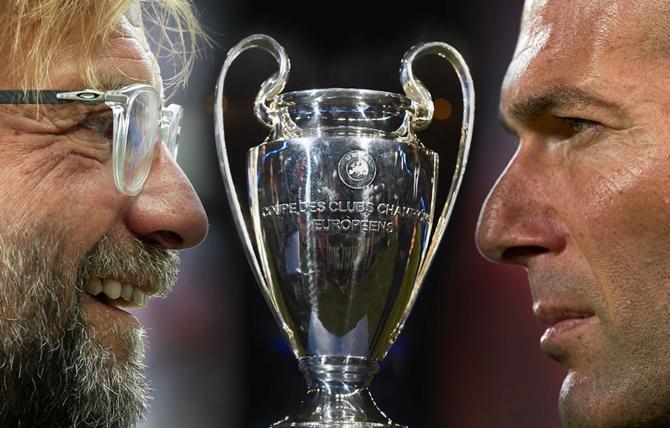 • Spain's Real Madrid have won the title on 12 occasions -- in 1956, 1957, 1958, 1959, 1960, 1966, 1998, 2000, 2002, 2014, 2016 and 2017 -- and have triumphed in their last six finals.
• Madrid are the first side to reach three straight Champions League finals since Juventus, who achieved the feat between 1996 and 1998.
• England's Liverpool have won the title five times -- in 1977, 1978, 1981, 1984, 2005.
• None of Liverpool's current squad have played in a Champions League final.
HISTORY:
• The two teams have met five times in the European Cup with Liverpool winning three games and Madrid two. Liverpool have scored six goals while Madrid have scored four.
• The match is a repeat of the 1981 title clash where Liverpool prevailed 1-0 in Paris thanks to defender Alan Kennedy's 82nd minute goal. That result was Madrid's last defeat in the final of the competition.
• A win for Real will make them the first team to claim three straight European Cup titles twice. Ajax (1971–73) and Bayern Munich (1974–76) are the only others to win three titles in a row.
PATH TO THE FINAL:
Real Madrid:
• Finished second in Group H with 13 points, behind Tottenham Hotspur and above Borussia Dortmund and APOEL.
• Beat France's Paris St Germain 5-2 on aggregate in the round of 16 (won 3-1 at home and 2-1 away).
• Beat Italy's Juventus 4-3 on aggregate in the quarter-finals (won 3-0 away and lost 1-3 at home).
• Beat Germany's Bayern Munich 4-3 on aggregate in the semi-finals (won 2-1 away and drew 2-2 at home).
Liverpool:
• Eased past German side Hoffenheim in the playoffs to reach the group stage.
• Topped Group E with 12 points, finishing above Sevilla, Spartak Moscow and Maribor.
• Beat Porto 5-0 on aggregate in the round of 16 (won 5-0 away and drew 0-0 at home).
• Beat Manchester City 5-1 on aggregate in the quarter-finals(won 3-0 at home and 2-1 away).
• Beat Roma 7-6 on aggregate in the semi-finals (won 5-2 at home and lost 2-4 away).
STRIKERS ON FORM: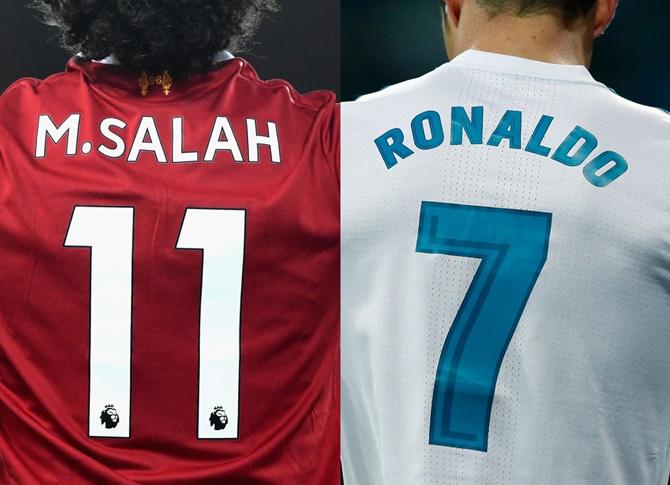 • Madrid striker Cristiano Ronaldo has 15 goals so far in this season's tournament, five more than any other player.
• Ronaldo has 33 shots on target and 33 shots off target this season.
• Liverpool are the top scorers in the tournament this season with 40 goals -- a record for an English club.
• Their front men of Mohamed Salah (10), Roberto Firmino (10) and Sadio Mane (9) have netted 29 goals.
• Salah has 44 goals in all competitions this season and is within touching distance of former striker Ian Rush's record of 47 set in 1983-84.
THE FINAL:
• This year's Champions League final will be played at Kiev's Olympic Stadium which was opened in 1923.
• The capacity of the stadium is 68,000.
• Serbia's Milorad Mazic will referee the match and will be assisted by compatriots Milovan Ristic and Dalibor Djurdjevic with Frenchman Clement Turpin named as the fourth official.
TOP SCORERS THIS SEASON:
15 - Cristiano Ronaldo (Real Madrid)
10 - Roberto Firmino (Liverpool)
10 - Mohamed Salah (Liverpool)
9 - Sadio Mane (Liverpool)
8 - Edin Dzeko (Roma)
8 - Wissam Ben Yedder (Sevilla)
Source: UEFA