'What The Kerala Story is trying to do is take the fake hate propaganda which we saw earlier only on WhatsApp to the big screen now.'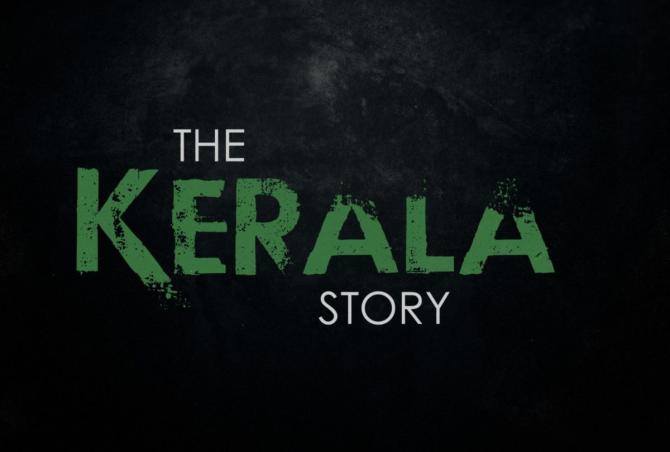 'Uncovering the truth that was kept hidden' so say the makers of the film The Kerala Story. They claimed so far 32,000 Hindu women were radicalised, converted to Islam to fight as militants.
54% of Kerala's population of 35 million are Hindus, but the news of 32,000 Hindu women getting radicalised was kept hidden, according to the makers of The Kerala Story.
The anger and backlash that followed the release of the film's trailer made the film-makers change the number from 32,000 to 3!
The question is, how did the story of three women became the story of Kerala?
Several politicians including Kerala's CPI-M Chief Minister Pinarayi Vijayan and Shashi Tharoor, the Congress MP from Thiruvanathapuram, questioned the propaganda behind such a film.
Challenging the film-makers as an individual was C Shukkur, an advocate from Kerala who was recently in the news for marrying his wife again under the Special Marriage Act so that his daughters could be his inheritors.
His #keralastorychallenge was, 'I am offering 11 lakh rupees to those who publish information such as names and addresses of women who were converted to Islam and become members of the Islamic State by Muslim youth of Kerala. No need to produce proof for 32,000 women, just 32 is enough.'
Shukkur tells Rediff.com's Shobha Warrier why he decided to challenge the makers of The Kerala Story.
Was it because you were provoked by the trailer of the film, The Kerala Story that you decided to pose a challenge to its makers? Or, were you very angry?
There are two reasons behind the challenge I posed. One, we are all Malayalis and we know the truth about our state.
With the title of the film, The Kerala Story, the makers are misleading all the non-Malayalis.
They will get the impression that Kerala is a terrorist state, but it is not the truth.
Next, India has the second largest Muslim population in the world, around 195 million.
Out of a population of 195 million, 150-200 people were radicalised.
As per the data provided by the Centre, 155 such radicalised Muslims went to Afghanistan to fight.
Cases were filed against 200 people for supporting ISIS.
We understand that 44 Muslims went from Kerala to Afghanistan, out of which 4-5 were women.
It is said that two women got converted from the Christian community and one was a Hindu before she converted to Islam.
They were all students before they were radicalised.
We can never accept, support or justify what they did.
When you compare these numbers with what happened in France, Germany or America, we realise that many, many more people went from these countries to Afghanistan.
In none of those countries, the entire Muslim population is blamed for what a few did. But that's not the case here in India.
For the three women who went from Kerala, it became the story of Kerala.
The trailer of the film claiming 32,000 women from Kerala were radicalised, did not provoke me.
It made me sad because they were doing injustice to the people of Kerala by shouting such blatant lies.
Do you feel they were maligning Kerala society as a whole through this lie, or the Muslim community?
I would say, they are maligning the women of Kerala.
Every woman has a right over her body and mind. The Constitution gives that right.
And she can decide who she wants to love, who she wants to marry and who she wants to have a relationship with.
Here, when your propaganda is that 32,000 Hindu women changed their religion because of some Muslim men, who are you belittling? These Hindu women.
You may think the propaganda of the film is against Muslims, but the fact is, this propaganda is to cement the patriarchal mindset.
In a patriarchal society, all religions -- whether it is Hindu, Christian or Muslim -- say that the man decides who a woman should marry, who a woman should love and how a woman should live.
So, I see this film as a part of a larger conspiracy to force patriarchy upon women.
Along with this, I also see the agenda to spread Islamophobia in the entire Indian society.
Do you see the expression love jihad as anti-woman propaganda where a woman is portrayed as weak, incapable of taking proper decisions and someone who can be swayed easily?
No doubt about that.
In Hadiya's case what the Supreme Court said was, a woman had the right to autonomy over her person.
The court upheld her right to 'autonomy and self-determination regarding her marriage and faith'.
According to Muslim personal law, a woman will be ruled by a man. When this Hindu father says, his daughter should marry the person chosen by him, it is another version of the same patriarchy.
What message does films like this give? That a woman cannot take a decision on her own, that her life decisions are dictated either by her father or brother or husband.
Also, she gets influenced by any Muslim boy.
They want to portray Kerala society as a highly patriarchal one where women are mere subjects and all their life decisions are taken by men.
That is an extension of Manu Smriti...
Definitely. I see in The Kerala Story the agenda to reinstate Manu vaadam and make women second class citizens.
The makers first said 32,000 women were radicalised and after the backlash, the number has been reduced to 3....
Their number changed from 32,000 to 3. Where is 32,000 and where is 3?
Nobody is denying the fact that radicalisation is happening in the Muslim community.
It all started with the chopping of Professor Joseph's hand in 2010. So, we have to look at the history of Muslims in Kerala as before 2010 and after 2010.
This particular incident in 2010 made all the other communities look at the Muslim community with suspicion and distrust.
It is unfortunate that even today, some Muslim fundamentalists speak in support of that incident.
It is the duty of the rest of the community to stop these people from doing so. No religion should allow radicalisation to happen.
It is also the duty of mainstream politicians and religious leaders to condemn such acts. Only then, we can stop radicalisation.
In a democratic society, nobody is above criticism. In a democratic society, we can question and debate everything.
Because three women were radicalised and converted, can you look at the entire 27% of Muslims in Kerala with suspicion?
The Muslims in Kerala have always been a major part of mainstream politics, and have contributed immensely to the growth of Kerala.
Whether it is business or culture or literature or education or cinema or music or theatre, you cannot ignore the contributions of the Muslim community.
Can you talk about Malayalam literature keeping Vaikom Mohammed Basheer aside?
Is there Malayalam cinema without Prem Nazir and Mammootty?
What I am saying is, just because three people got radicalised and went to Afghanistan, you cannot tarnish the entire Muslim community of Kerala.
The film-maker says he got the idea from a press conference the then chief minister of Kerala, V S Achuthanandan did in Delhi in which he said Kerala would be an Islamic State soon...
It was after the Professor Joseph incident that VS had that press conference in Delhi. And, he didn't say Kerala would be an Islamic State soon.
What he said was the leaflets collected from the Popular Front office after a raid spoke about making Kerala an Islamic State in 20 years. he added that Kerala would never let the PFI do so.
VS was talking about the PFI and not about the Muslim community.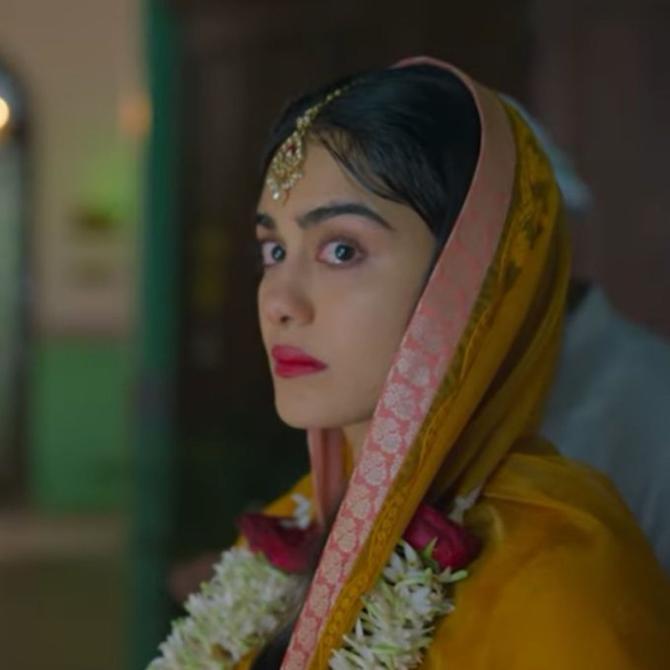 How much do you think a film like The Kerala Story will affect the image of Kerala?
Tourism is an important part of the economy of Kerala. After the pandemic, it was only now that the tourism industry has started booming.
At a time like this, if you try to propagate that Kerala is a terrorist state, the tourism industry is going to be affected badly.
Such propaganda will not only affect the tourism industry negatively, it will also affect the reputation of our children who go abroad to study.
It will affect the image of all Keralites. They are there in every nook and corner of the world.
How would they feel if you give an image that Kerala is a terrorist state and Kerala women get radicalised?
It is going to adversely affect the image of the entire state and every Malayali woman.
That's why all of us have to fight against such false propaganda.
Did you get any name or address after your challenge on Facebook?
I haven't got a single name or address.
My challenge was to make everyone realise that what they are trying to portray is fake.
You may know that the two tools used by Hitler also were, fake and hate.
What The Kerala Story is trying to do is take the fake hate propaganda which we saw earlier only on WhatsApp and other platforms to the big screen now.
Feature Presentation: Aslam Hunani/Rediff.com