ISIS's online propaganda radicalises Muslim youth in Kerala.
A revealing excerpt from Stanly Johny's new book, The ISIS Caliphate From Syria to the Doorsteps of India.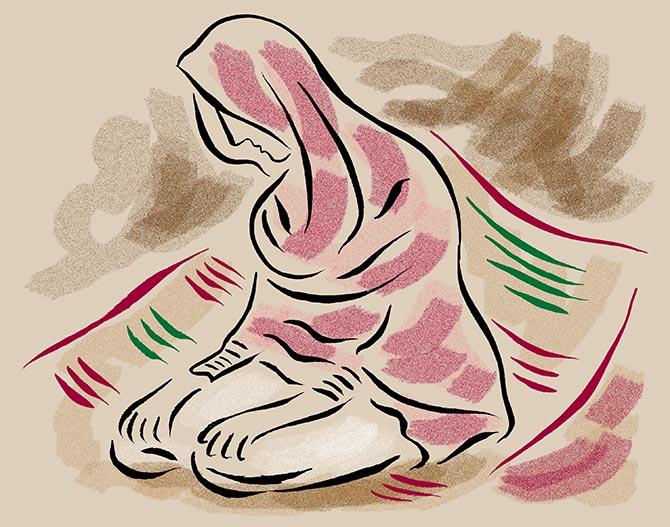 Illustration: Uttam Ghosh/Rediff.com
Indian authorities have arrested several people who they say were part of ISIS cells from different parts of the country.
But surprisingly, one of the most-affected states by this ISIS influence was India's most socially advanced one.
In fact, ISIS's India connect became national headlines when 21 people, including women and children, from the southern state of Kerala went missing in 2016.
Months later, police and intelligence officials claimed to have busted an ISIS network, again in Kerala.
These two incidents raised questions on whether ISIS ideology is gaining foothold among the country's Muslims, especially among those in Kerala, who make up 27 percent of the state's population.
Most of the youth who went missing are educated professionals hailing from middle class or upper middle class families, nullifying the argument that lack of education and poverty drive extremist ideas among the youth.
An investigation into their disappearance and the subsequent arrests showed how ISIS's online propaganda is radicalising Muslim youth in the state where Salafism has strong roots.
At Hamza Sagar House in Padanna in northern Kerala, Abdul Rahman talked to me at length about his two sons -- Ijaz Rahman (34), a doctor, and Shihaz Rahman (28), a management graduate -- who went missing in May 2016.
They grew up pretty much like the other boys in the area, but turned extremely religious a few years ago.
"They said they wanted to live like the Prophet lived.
They were following a strict religious life.
They didn't want any of these luxuries," he told me, gesturing to his bungalow as if it was a symbol of excess that his children had rejected.
Of the 21 people who have gone missing, 17 are from two nearby villages in Kasaragod -- Padanna and Trikaripur.
The other four are from Palakkad.
Interestingly, all 21 knew each other; some as relations, others as friends.
Take the case of Ijaz and his brother Shihaz.
They went missing with their wives and Ijaz's only son.
Shihaz and his wife left Padanna, saying they were moving to Mumbai.
Ijaz said he was taking his family to Lakshadweep for a professional assignment before they vanished into thin air.
Their cousin Ashfaq Majeed (25) and his friend Abdul Rashid Abdulla (30), a central figure in this mystery, are among those missing.
Hafeezudin TK, another member in the team, was a neighbour of Ijaz.
If this motley group had planned their departure jointly, they did this outside the gaze of local eyes.
They were not part of any local Muslim organisations.
"They were a group, but largely they interacted only among themselves," a salesman at a stationery shop close to Ashfaq's house in Padanna told me.
For instance, Palakkad-based Isa (Bexen before he recently converted from Christianity) was a frequent visitor to Padanna to see Rashid and Shihaz.
Isa took other members of his family along with him when he went missing -- his brother Ehisa (earlier Bestin) and their wives.
Six of the 21 people are women.
Four recently converted to Islam.
And almost everybody is middle class or upper middle class.
The local police have found no organisational network responsible for their disappearance.
Did the group have a leader? Abdul Hakim, father of Hafeezudin , who runs an automobile workshop in Dubai, believes like many others in Padanna that Rashid was the "captain" of the team.
"Rashid has been very strict on religious matters. He is a very knowledgeable person. Shihaz used to hang around with him," said Rahman, Ijaz and Shihaz's father.
Getting Rashid's family to open up proved to be an impossible task.
At his house close to the Udumbunthala Juma Masjid in Trikaripur near Padanna, a short elderly man with a full grey beard refused to take any questions.
"We have nothing more to say," he declared, cutting me short. The superintendent of police has also told us to keep our mouths shut."
But who is Rashid?
A software engineer who had worked in the Gulf, the 30-year-old was associated with Peace International School, run by an Islamic scholar named MM Akbar.
"Rashid used to come to train our teachers," says a staff member of the school.
The school has lost one staff member -- Mohammed Marvan (23).
Most of these youth sent messages on the Telegram app to their families that they have reached Dawlatul Islam, which is how ISIS refers to the territories under its control.
A message sent by Marvan to his family read: 'I am fighting in the path of Allah.'
All family members of these youth say they were influenced by online propaganda.
Abdul Hakkim told me his son Hafeezudin used to complain that he could not live as a true Muslim in Kerala.
He stopped using the car his father bought because it was bought on a loan.
He cut the cables at home because music and cinema are haram (forbidden).
Internet radicalisation happens through several channels.
Besides its online English magazine, ISIS spread the group's propaganda material via social networks as well as personal message apps such as WhatsApp.
ISIS sympathisers also launched a blog in Malayalam and opened several Facebook accounts and pages to spread the 'message of the Caliphate'.
The pro-ISIS Malayalam blog, Muhajir, had 39 articles in Malayalam on life in the caliphate before it was taken down by Indian authorities.
One of the articles titled Hijrah, urged Muslims from around the world to declare allegiance to ISIS leader Abu Bakr al-Baghdadi and travel to the caliphate, or Darul Islam, from 'Darul Kufr and Darul Harb' (Land of Disbelief and Land of War).
'Till now, they (Indian Muslims) had an excuse that there was no Darul-Islam (home of Islam) or the caliphate in the world. But such alibis are not acceptable after the re-establishment of the caliphate. It is the religious duty of all Muslims to migrate after the Darul Islam is established,' the blogger wrote.
The post says ideas like Communism, democracy, secularism and nationalism are anti-Islam and that Muslims should reject them.
Another post says Indian Muslims are turning away from the glory of jihad.
According to the writer, 'If you are not anti-democratic, anti-secular, anti-feminist, anti-nationalist, anti-LGBT, anti-homosexual, and anti-Zionist, you're not a true Muslim.'
There were several other pro-ISIS handles on social networks which propagated the same message.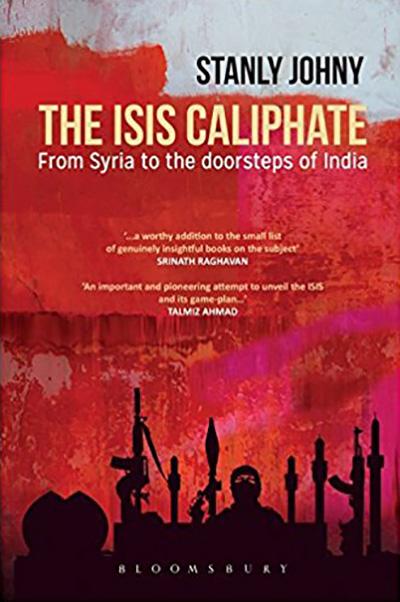 A Facebook account in the name of Ashabul Haqq has several posts defending ISIS and urging more Muslims to join the caliphate.
In a post dated September 28, 2016, Haqq writes hijrah is one of the main duties of Muslims to implement God's law in society.
What is common in all these articles and social media posts is the author's call to fellow Muslims to follow textual Islam.
They are not random advisories.
Rather, the authors quote from the Quran and Hadith to drive their points home.
Their shared theological doctrine is Salafism and they all urge followers to adhere to the strictest form of Islam.
Rahman said his sons Ijaz and Shihaz were influenced by Salafism.
They used to attend the local Salafi mosque and relentlessly question the rituals practised among Kerala Muslims.
Rahman initially thought the boys had gone on a spiritual journey, probably to a place where people live in accordance with its tenets.
"They are calm and quiet boys. They simply couldn't have joined ISIS," he said.
Excerpted from The ISIS Caliphate, From Syria to the Doorsteps of India, by Stanly Johny, Bloomsbury, with the publisher's kind permission.