'They are all the time asking people not to do this, not to do that.'
'Their version of society and Hinduism is very warped; not an inclusive one.'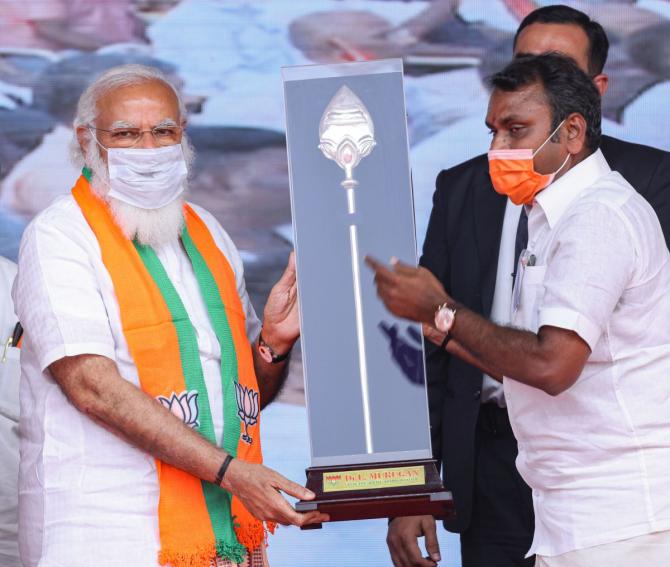 The Congress is just a small partner in the Dravida Munnetra Kazhagam front like the Bharatiya Janata Party is in the All India Anna DMK led front in Tamil Nadu.
The DMK has allotted only 25 seats to the Congress to contest in the 2021 assembly election.
But the Congress is in a jubilant mood as opinion polls predict a victory for the DMK front.
"People in Tamil Nadu do not want a government which has any shadow of the BJP," Karti Chidambaram, the Congress MP from Sivaganga, tells Rediff.com's Shobha Warrier in the concluding segment of a two-part interview.
I remember a poster of DMK MP Dayanidhi Maran in 2014, I think, in Hindi....
I do not know about that.
The point is, it is different when somebody uses Hindi to communicate but you can't thrust it upon us.
People are free to learn any language on their own. That is a different matter. But nobody can force us to learn a language.
We cannot give more importance to Hindi than Tamil in Tamil Nadu.
You feel that because the Dravidian culture is so deep-rooted here, a party that wears its north Indian culture proudly will not be able to connect with the people here?
Not just because of Dravidian culture. For example, I am religious, I go to temples, I go to astrologers, I am superstitious, but I don't subscribe to the BJP version of Hindutva.
The BJP's version of Hindutva is very north Indian and very Brahmanical, and I don't agree with that.
This is true for all the people of Tamil Nadu too.
Do you think the BJP does not understand pluralism?
Yes, they don't understand pluralism and they have a unitary view of everything. They don't understand even the plurality of Hinduism.
They know only the north Indian, vegetarian, version of Hinduism. They don't understand that most Hindus in India are not vegetarians.
The BJP is the Ayatollah of Hinduism. They are all the time asking people not to do this, not to do that. There is no difference between them and the Ayatollahs (of Iran).
Their version of society and Hinduism is very warped; not an inclusive one.
It is a very muscular Hindutva nationalism that they propagate, not the nationalism we subscribe to. They want to obliterate regional identities and build an Indian nationalism which the people of Tamil Nadu will reject outright.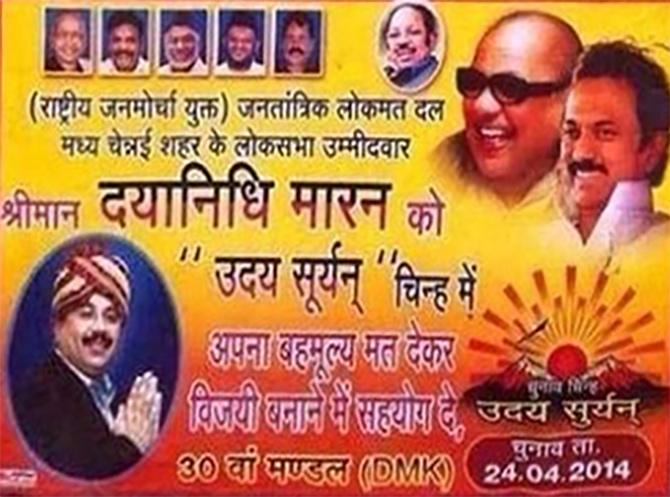 From a party that ruled Tamil Nadu once, the Congress has been reduced to a small player now. Do you see a resurrection of the Congress, both in the state and at the national level?
Of course, the party needs a lot of structural reforms, but this is not the time to discuss that because we are in the middle of an election.
Our focus in Tamil Nadu now is to get victory in the maximum number of seats, and ensure that our alliance forms the government.
Yes, there are a lot of things to be done to strengthen the party, but it can be taken up after the elections.
The Congress led the UPA and ruled the country for 10 years but now it has been reduced to a party that does not even have enough numbers to be the main opposition party. Do you hold Rahul Gandhi responsible for this kind of decline?
Absolutely not. The party is a collection of all its members and I would say, every member of the party is equally responsible for its successes and failures.
It will be very unfortunate to put all the responsibility and blame on one person.
The Group of 23 said unless elections were held from the bottom level to the top, the party would not come up. Do you agree?
I also subscribe to the views of the Group 23. All the members of the Group 23 want a stronger Congress party. India also needs a stronger Congress party. We believe that we should start with elections at the block level to the way up. It should be bottom up, and not top down.
We should have democratic and meritocratic elections at the grassroot level.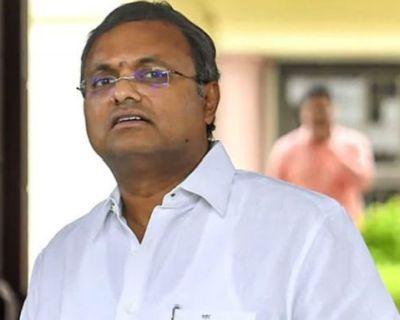 It is said that groupism in the Congress in every state is affecting its growth. Do you agree?
I would say groupism is good. Groupism is a great sign of vitality and healthy competition within the Congress party. It shows there are multiple claimants to a position.
We don't want a party where there are no internal debates, where there are no internal voices, where there are no internal differences and where there is no internal competition.
We are a vibrant, open democratic party, and we do not think groupism is a problem.
Even if it hampers the growth of the party?
No, I don't agree with that view at all. There will be multiple leaders, there will be multiple followers, and that is the way it should be. This only adds strength to the Congress party.
Feature Presentation: Aslam Hunani/Rediff.com