The Zoya Factor in Indian cinema.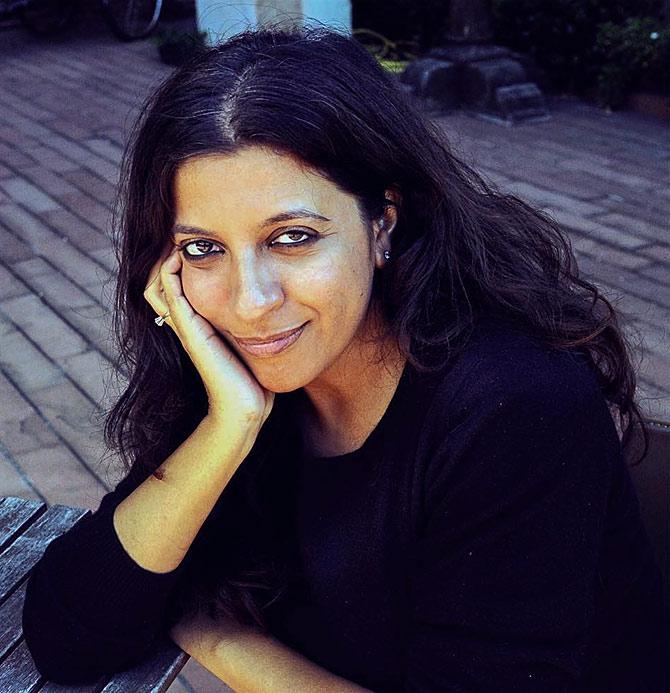 Zoya Akhtar had us at the opening titles.
When the credits for Luck By Chance rolled, they opened up to a world she grew up in revealing a familiarity and fondness for the film industry as well as an aesthetic that would distinguish her cinema.
The film-maker bug bit Honey Irani and Javed Akhtar's eloquent, expressive, daughter right after she saw Mira Nair's Salaam Bombay.
Zoya, who studied film at New York University, would later assist and act in a bit role of Nair's Kama Sutra: A Tale of Love.
She also wrote Migration, a short film directed by Nair as part of an AIDS-awareness campaign.
Despite her many gigs as assistant director on films like Bombay Boys and Bhopal Express, lyricist in Bride and Prejudice, casting director of Dil Chahta Hai, executive producer on Honeymoon Travels PVT LTD and a handy platform courtesy brother Farhan Akhtar and his business partner Ritesh Sidhwani's production company, the wait to direct her own movie turned out to be unbelievably long.
But Zoya's decision to stick to her guns stood her in good stead.
In 2009, Luck By Chance's sardonic commentary on the pitfalls of showbiz finally made it to the theatres. It opened to rave reviews.
A decade later, Zoya's refined perspective on the human condition and versatility as a storyteller has earned her the reputation of a creative mind whose journeys we want to be a part of again and again.
There's an element of discovery to her film-making, a quality that endears viewers to the microcosms she creates whether focusing on the privileged or peripheral.
Her eye for nitty-gritties and visual panache in capturing a character's internalised emotions and ability to balance rapture and quietness lends itself to the poetry and practicality of Zoya's vision.
From Luck By Chance to Gully Boy, Sukanya Verma looks at a decade of Zoya Akhtar's trailblazing cinema.
Luck By Chance (2009)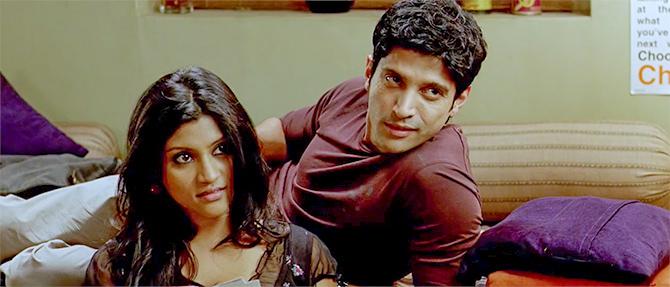 Luck By Chance has earned its place among 21st century Bollywood greats.
Yet, there was a time when Zoya could not convince a leading man to act in it until Farhan volunteered.
The dichotomy of Luck By Chance fascinates more and more on every consecutive viewing as Zoya gains intimate insights into the success, struggle, scandals and starstruck nature of a deeply layered, volatile industry while humanising it for what it is.
The Zoya Factor: Zoya more than lives up to her lineage of visionary sensibilities. Be it in the clarity of her nicely-spread thoughts, the dignity with which she projects the community of strugglers and their unrealised dreams or her perceptive music sense.
Zindagi Na Milegi Dobara (2011)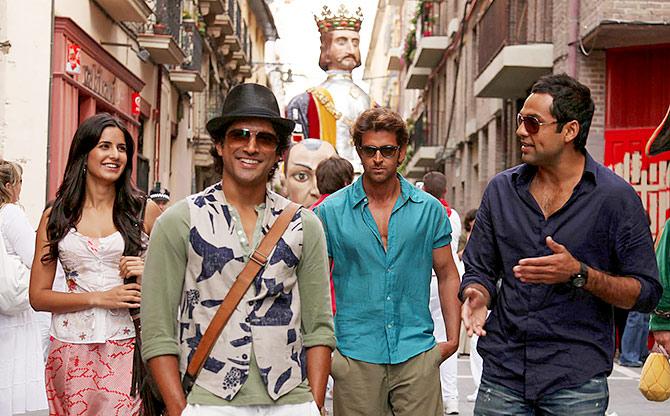 On the surface, Zindagi Na Milegi Dobara is a dishy looking movie about friendship and fancy travels.
When not making breezy moments out of its Spanish holiday premise, Zoya digs deeper to bare the withheld warmth in the mild conflicts and moved-on demeanour of pals with unresolved issues and long-standing faith through a series of enriching experiences and crazy challenges.
The Zoya Factor: She puts together a familiar plot, with recurring themes of friendship, love, coming-of-age and travel as its mainstay, but her invigorating characters pump in fresh energy into a film that could have been strictly mediocre.
Bombay Talkies (2013)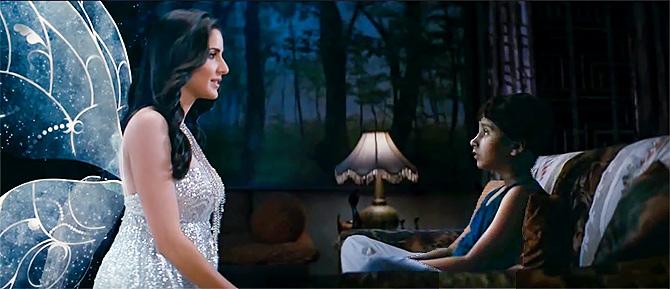 Zoya is gentle in her understanding of a young schoolboy mesmerised by Katrina Kaif's dancing prowess much to the chagrin of his father, a classic embodiment of toxic masculinity.
Though somewhat guarded in probing his sexuality and simplistic in offering resolve to a complicated scenario, the abundant innocence and fantasy she infuses in a child's world ensures you applaud this all-heart segment of the Bombay Talkies anthology.
The Zoya Factor: Akhtar concentrates on the simple conflicts of childhood with dialogues that reflect their age, instead of the maker.
So when one says, 'Do you want to be an air hostess?' The profundity in the other's reply is as straightforward as, 'No I want to be a passenger.'
Dil Dhadakne Do (2015)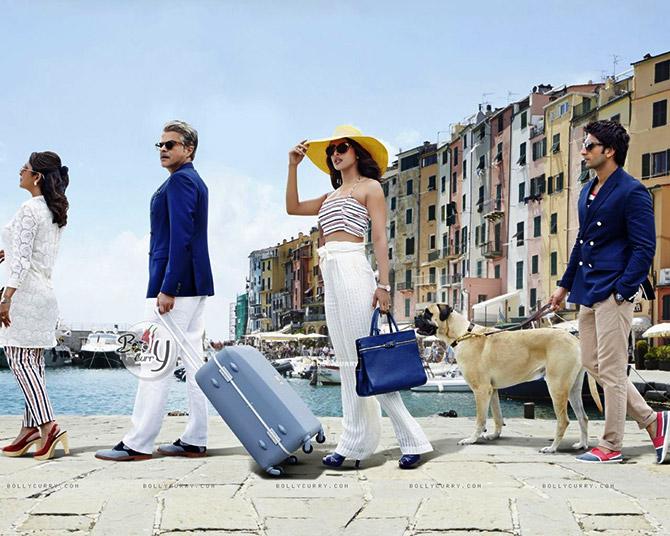 The New Yorker's observation of Dil Dhadakne Do sums up the crux of Zoya Akhtar's family drama perfectly -- they already have money, why should they have peace?
Where most would go bonkers highlighting luxury, there's a matter-of-factness in how Zoya views affluence. All through her gleeful pursuit of all that glitters is not gold, she scoops out the humour in the hollowness. If only going a tad bananas in that super silly climax.
The Zoya Factor: Zoya's breezy outlook and aversion for melodrama are something I've constantly appreciated in all her previous films. Dil Dhadakne Do retains this virtue whilst exploring the woes of well-heeled lifestyles without turning them into caricatures of a dysfunctional family.
Lust Stories (2018)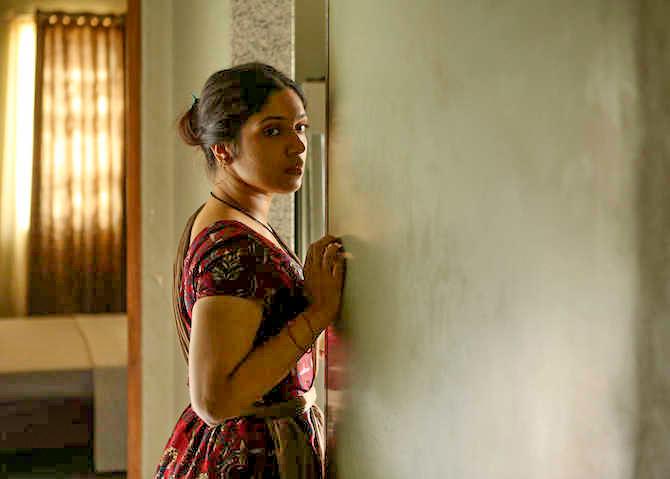 Hands down the finest among the Lust Stories anthology, which reunites her with Bombay Talkies directors (Anurag Kashyap, Dibakar Banerjee and Karan Johar), Zoya conveys volumes in the quiet movements of a domestic help's intimacy and limits in minimally framed scenes of the house she cleans and the hopes she harbours.
This is Zoya Akhtar at her most assured.
The Zoya Factor: Often reproached for telling stories from the privileged point of view, Akhtar displays a genuine understanding of the disadvantaged class as well as the female mind.
The manner in which she has filmed her segment is testimony to her versatility and willingness to go beyond the comfort zone.
Gully Boy (2019)
Zoya dives into Mumbai's underground hip-hop scene to bat for underdog dreams of people on the fringes through crackling music reiterating her gift for human stories and bringing out the purest of her actors.
Gully Boy, which premiered with much fanfare at the Berlin Film Festival, proves what Zoya conveyed in her first movie: Apne raaste par chalte raho, chalte raho. Dheere dheere sari duniya tumhare raaste par aa jayegi.
The Zoya Factor: Good art takes us to places that we rarely get a chance to experience.
In the nearly two-and-a-half hours long Gully Boy, Akhtar grabs our hand and walks us through a world that few of us know, even though it exists in Mumbai and other parts of India.