Bollywood is rushing to embrace him, but Vivian Fernandes aka DIVINE wants to rap his own tune, discovers Shreevatsa Nevatia.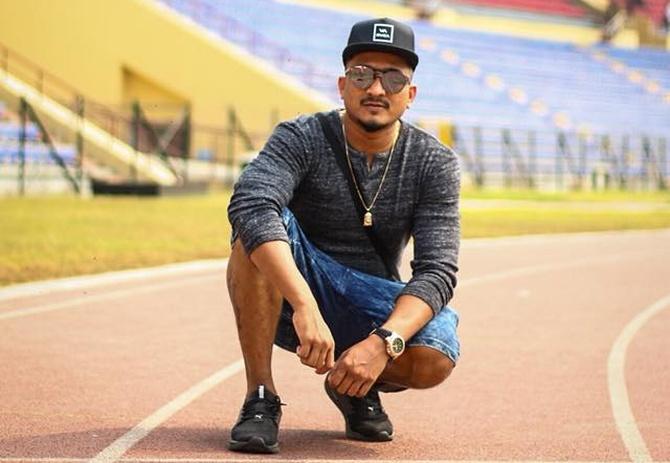 The day DIVINE agrees to an interview, he suggests we meet at JB Nagar's Amar Fast Food and Juice Centre in Mumbai. He lives only a few buildings away. He is punctual. Seeing him walk in, a group of delivery boys huddles together.
"That's DIVINE Sir," says one. Someone repeats the chorus of Kaam 25, a song the rapper had scored for the Netflix series, Sacred Games.
Over the next hour or so, a dozen boys come up, wanting selfies. DIVINE -- that's how he likes his name written -- obliges, but never interrupts our interview. He can do two things at once.
Zoya Akhtar's Gully Boy releases next week. DIVINE is quick to refute reports that the film is ostensibly his biopic: "The character is entirely fictional. It's not me or Naezy (a fellow rapper). His father has two wives. Ours don't."
"Zoya talked to us a lot. She wanted to understand what goes on in a rapper's head, but after that, they've added their own masala."
Despite this, DIVINE doesn't regret consulting on the project. He says, "It's amazing. It hasn't sunk in. It's Ranveer Singh. He's at the top of his game."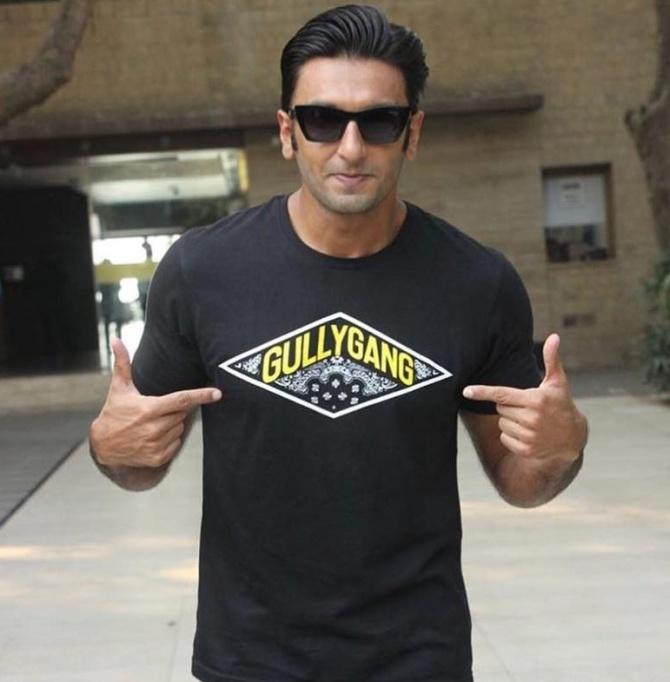 DIVINE, it soon becomes clear, can't be platitudinous for long. As we start talking about Ranveer Singh's singing abilities, the 28 year old lets slip, "He sings some songs really well, but because he doesn't know the intensity with which the songs were written, he doesn't always get the hang of it."
Though DIVINE had a part to play in five of Gully Boy's songs, he doesn't take Bollywood's acknowledgments particularly seriously.
He seems proud of having been invited to most of the industry's studios, but admits to having drawn a blank sometimes. "They make you sit, and they give you a beat. You're expected to sing to it. I don't work like that. It takes me three hours to decide whether I want to do something or not."
His two songs for Blackmail (2018) and Mukkabaaz (2017) were exceptions. He says he was working with musicians -- Amit Trivedi and Nucleya -- he liked.
DIVINE has earned his fastidiousness. The rapper arguably gave Indian hip-hop a new, more authentic identity. His accent wasn't imitative. Before DIVINE, hip-hop in India seemed like a New York or Baltimore import.
Even though some underground musicians struggled to find a sound more 'street', mainstream artistes couldn't have enough of cars, drugs and women. DIVINE, however, burst onto India's music scene spitting rhymes about the city, its squalor and opportunities.
He says, "Bombay was a teacher I never had. It's fast. You learn a lot. It keeps you on your toes." His lyrics are just as alert.
The urgency of his rap has almost always come to include the joys and sorrows that paucity affords. DIVINE's music is first a soundtrack for the disenfranchised urban millennial. It belongs to those who struggle.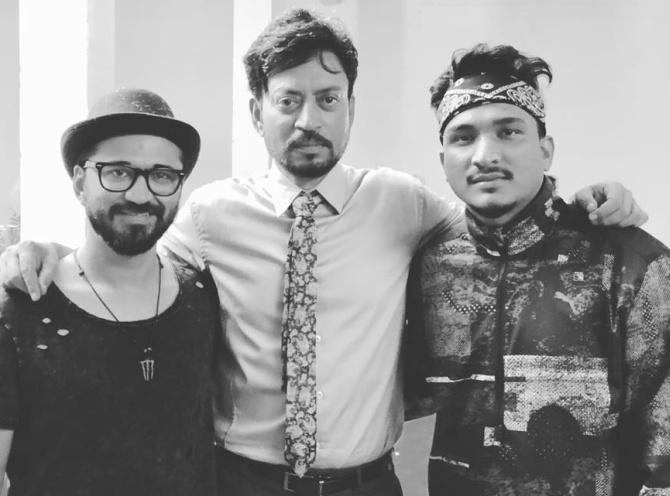 The story of DIVINE can be told in two parts. In the first, he is Vivian Fernandes. His abusive father had abandoned his family. To provide for her two sons, his mother worked in West Asia.
DIVINE and his elder brother were raised by their grandmother in the Mumbai neighbourhoods of Kurla, Sahar, and finally JB Nagar. Though she enforced a strict 10 pm curfew, she never complained when he sang 50 Cent.
DIVINE says, "She took me to church every day, and so I got closer to God. I was singing gospel rap at the time, and I needed a rap name, an "aka". 'DIVINE' just came to me one day. Even though I soon started to rap about very different things, I never changed it."
In Voice of the Streets (2013), DIVINE's first single, the rapper starts with, 'Look, I was raised in the gutter/raised by a single mother...' Though DIVINE raps a lot about his upbringing, his love for his mother is perhaps a more conspicuous feature in his repertoire.
"My mother was one of my best friends though she was not around me. She was away, taking care of the family, but she had faith I'd do something on my own. I owe her that salute because she let me do my thing."
DIVINE is still wistful about his mother's absence, but he quickly spots a silver lining. "I see so many kids who are forced to work right after college. I guess I got lucky because my mom wasn't around. If she was here, she'd have probably thrown me into engineering college."
Two years ago, when he got his first big paycheque, he asked his mother to quit her job and come back to Mumbai.
Her return, he says, has only one downside. "She checks my bags for smokes," he laughs, "and sometimes she even finds them."
DIVINE's candour barely has a filter. Asked why he switched from English to a more Bambaiyya Hindi, he says, "I wanted to make it. I wanted a bigger audience. I wanted my music to be out there. I used to feel that if you really want to make some noise, you have to rap in English. I was wrong. When I was rapping in Hindi, my friends related to my music more. It caught on. Everyone is rapping in Hindi now."
The first word DIVINE ever penned down in Hindi was galliyon, and then the word, 'gully', stuck to him.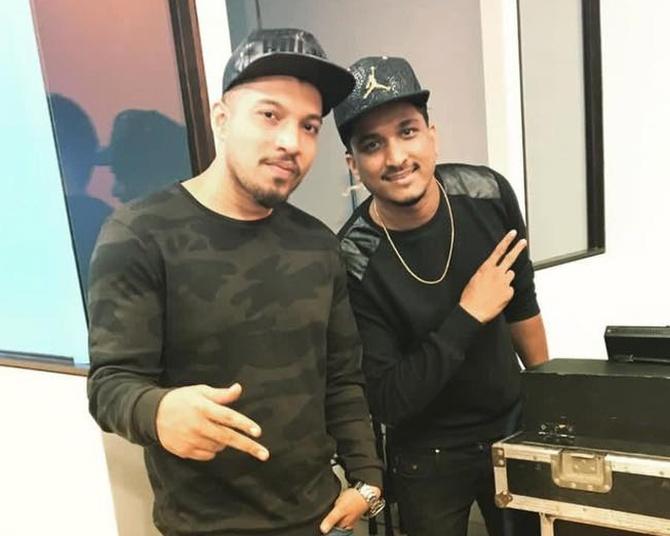 In 2015, a stray conversation on Facebook with Naezy led to a collaboration that would help entrench both on the country's musical map.
Recently reinterpreted for Gully Boy -- "Zoya said she wants this song by hook or by crook" -- Meri Gully Mein is playful and inventive. Rather than outdo each other, Naezy and DIVINE prop each other up. The track deftly escapes most rap cliches. DIVINE says, "This was a sound no one else had."
DIVINE recently launched his own label, Gully Gang Records. The word gully still seems to follow him, yes, but he insists that there's a time one needs to leave the gully.
"The word means different things to different people, but usually people think rappers in gullies stand around corners selling drugs and being violent. Getting out of the gully simply means changing your habits and seeing the world more."
In the days he was popular, YoYo Honey Singh rapped prolifically about drugs. "But he makes pop music," contests DIVINE; his lyrics, in comparison, are more autobiographical.
There is very little pleasure that DIVINE chases in songs like Jungli Sher and Farak; each deals with a more private pain.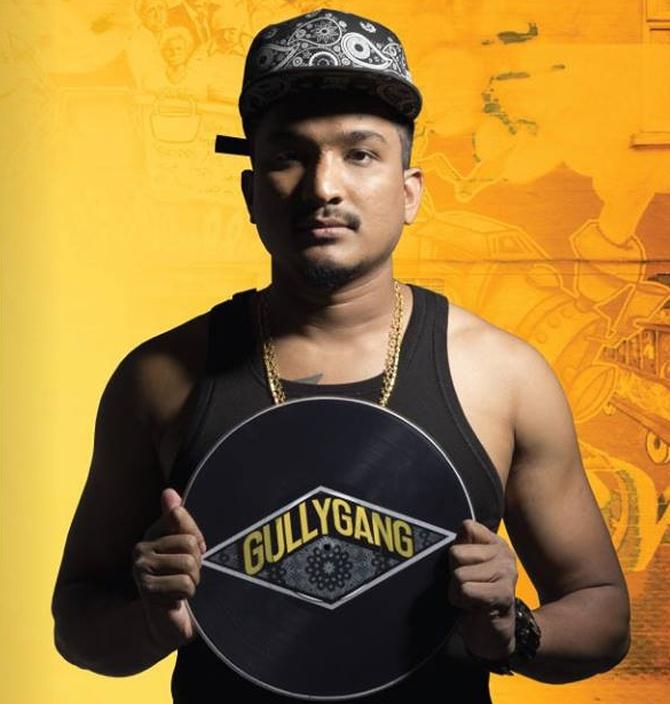 He says, "If I am not honest, my music will lose its essence. People love me and relate to me because of my honesty. I am this kid with a mic. There are a lot of kids who don't have a mic and who don't have the kind of opportunities I have had."
In 2016, DIVINE remembers he charged Rs 15,000 for some live performances. By 2018, he was being paid Rs 700,000 for each. While he was releasing a lot of new music during these two years, the rapper had also started paying more attention to live shows.
He had put together a band, and as they toured more, they got better. "I'm a good performer, I guess. That helps get more shows."
Hip-hop artistes have a habit of talking themselves up in their songs. DIVINE is no different. "Sometimes I like to say I am cool in my songs."
Just as our interview is about to wrap up, I slip in a sly question: "Are you the best rapper in India?" He laughs, "When it comes to bars, compositions and lyrics, I give it my 100 per cent. I think I'm the best."
---
Shreevatsa Nevatia is the author of How to Travel Light.