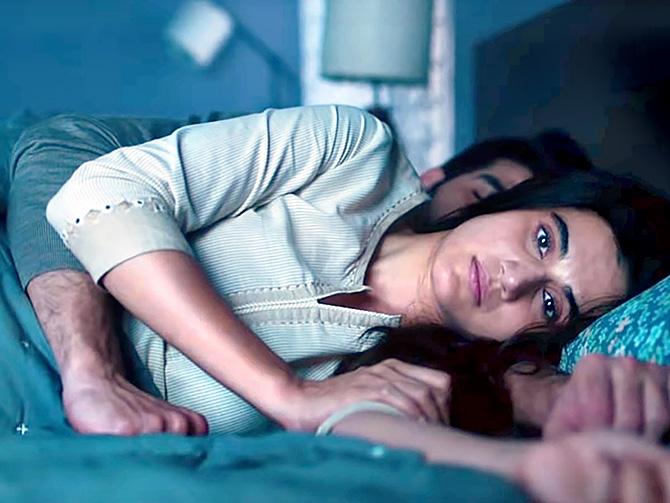 Marriages are made in anywhere but heaven.
When a man and a woman promise to stand by each other through thick and thin, little do they know of the challenges that lie ahead.
Most struggle, some succeed.
Almost every second Bollywood movie ends in or revolves around a wedding. Very few are interested in what happens once the shehnai stops playing.
No relationship can always be a bed of roses, but some are a nightmare.
In Anubhav Sinha's Thappad, a woman decides to file for divorce after her husband raises his hand against her.
Sukanya Verma looks at the many, many reasons for marital discord reported in Hindi movies.
Shift in values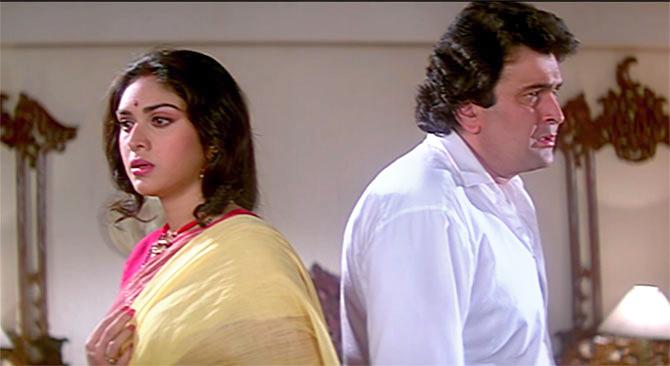 Ideological differences between a couple can cause much heartburn.
Meenakshi Seshadri's need to follow her conscience and Rishi Kapoor's compulsions to abandon it in Damini, Dev Anand's surrender of scruples for blind ambition ignoring its impact on Mumtaz in Tere Mere Sapne, Rekha's pursuit of glamour while Amitabh Bachchan is treated shabbily in Do Anjaane, Sridevi's willingness to sell off Anil Kapoor to Urmila Matondkar for the sake of materialistic comforts in Judaai or Farooque Shaikh forgoing the very principles that impressed Deepti Naval in the first place for the good life in Saath Saath, it's a classic case of aap toh aise na the.
Addicted to drugs or daru
Jeetendra falls in bad company and picks up all the vices like drinking and debauchery much to wife Mala Sinha's dismay in Mere Huzoor. It doesn't end well.
Dimple Kapadia is at the receiving end of her wasted husband Jackie Shroff in Kaash . It doesn't end well.
Priyanka Chopra is stunned to discover the extent of John Abraham's dopehead ways in 7 Khoon Maaf. It doesn't end well.
Drinking is injurious to health and marriage.
The woh factor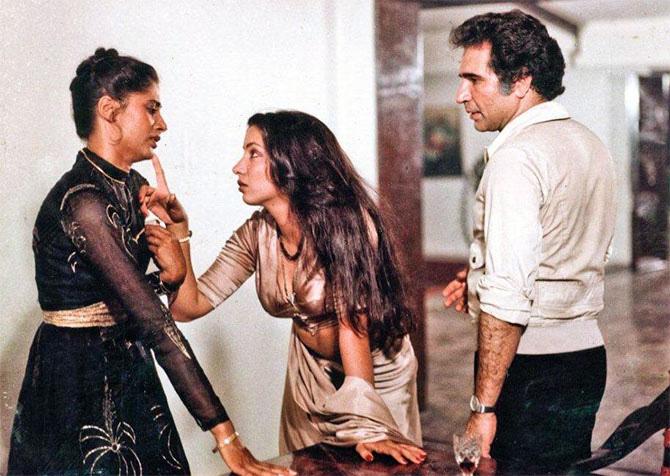 As documented earlier, the other man/woman is among Bollywood's favourite reasons for trouble in paradise -- be it the unfinished business between an individual and their ex in Gumrah, Silsila and Ijaazat, the roving eye syndrome in Pati Patni Aur Woh and Biwi No 1 or the extra marital affairs of Masoom, Doosra Aadmi, Jurm and Rustom.
Lack of passion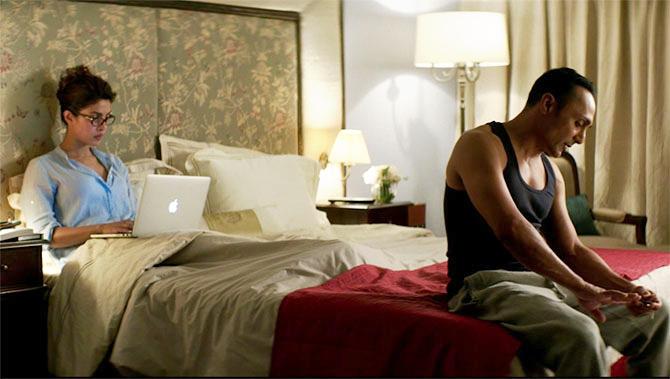 There can be a marriage without love, but none without lust.
Things are painfully thanda between Deepa Sahi and Farooque Shaikh in Maya Memsaab, Priyanka Chopra and Rahul Bose in Dil Dhadakne Do and Vicky Kaushal and Kiara Advani in Lust Stories.
One outsources passion, another bows out and the last finds instant solution in pleasure-seeking devices.
Domestic violence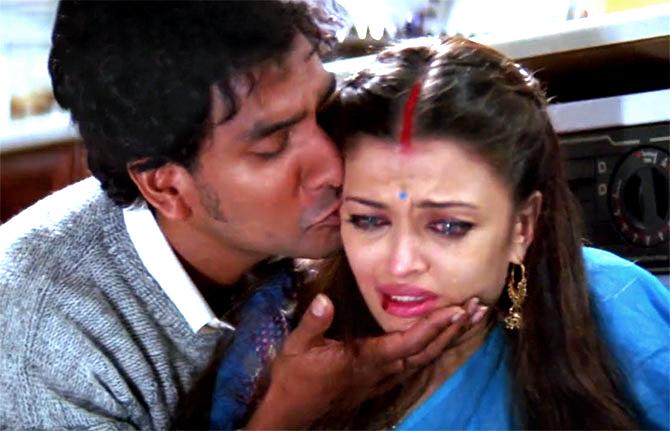 Physical abuse is the vilest thing to happen to any married person.
Sadly, it's always the woman at the receiving end of a sickening spouse's misogyny and the social scrutiny that follows once it becomes public knowledge.
The mistreatment of Aishwarya Rai, Preity Zinta, Raveena Tandon, Radhika Apte, Meher Vij and Konkona Sen Sharma at the hands of Naveen Andrews in Provoked, Vansh Bhardwaj in Videsh, Sayaji Shinde in Daman, Mahesh Balraj in Parched, Raj Arjun in Secret Superstar and Sushant Singh in Lipstick Under My Burkha portrays the horror on celluloid.
The green-eyed monster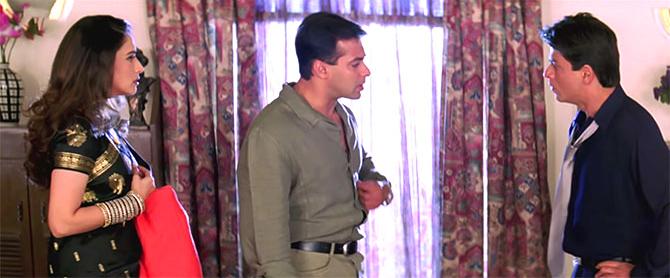 Jealousy and suspicion can spoil a perfectly happy picture.
It certainly rings true in these cases: When Raj Kapoor points a finger at Nargis's character in Andaz, Rajesh Khanna accuses Mumtaz of infidelity in Aap Ki Kasam, Raj Kapoor gives grief to Vyjayanthimala over their good friend Rajendra Kumar in Sangam, Balraj Kapoor suspects Nargis is cheating him in Lajwanti, Ajay Devgn is encouraged to suspect something is brewing between Kareena Kapoor and Vivek Oberoi in Omkara, and Shah Rukh feels his wife Madhuri Dixit is besotted with her BFF Salman Khan in Hum Tumhare Hai Sanam.
Ego problem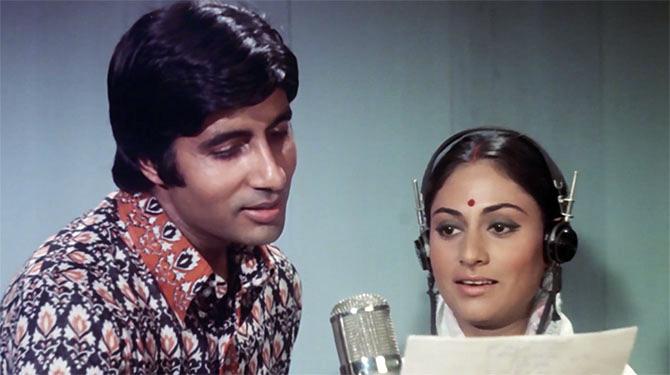 Every marriage experiences its share of ego hassles. To what degree is what makes all the difference.
Amitabh Bachchan has a hard time digesting his more talented singer wife Jaya's success in Abhimaan, Sanjeev Kumar and Suchitra Sen grow at loggerheads over ideas of career and ambition in Aandhi, Shah Rukh Khan's pride is hurt on discovering his wife Rani Mukerji took a loan from her male friend to rescue his business in Chalte Chalte, Kareena Kapoor grudges house husband Arjun Kapoor stealing the thunder over their unconventional marriage in Ki & Ka.
Troublemaker relatives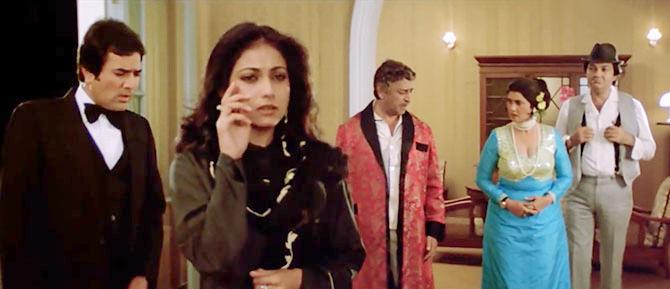 Life would be infinitely more blissful for Vijay Anand and Jaya Bhaduri in Kora Kagaz, Mithun Chakraborty and Padmini Kolhapure in Pyar Jhukta Nahin, Rajesh Khanna and Tina Munim in Souten and Madhuri Dixit and Anil Kapoor in Beta if not for the newlywed couple's scheming extended family.
Of classicism and elitism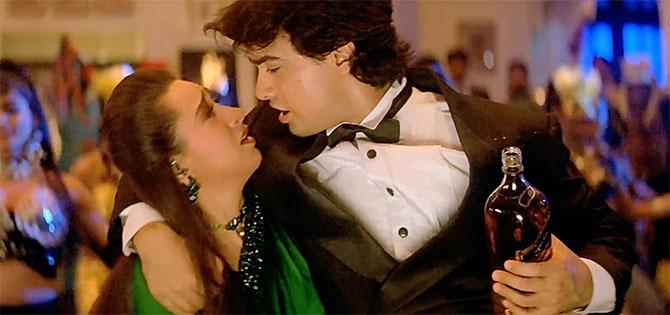 Snooty significant other Veena looks down upon Guru Dutt's film-making career in Kagaz Ke Phool to the point of estrangement.
Ditto for affluent Tabu's disdain of Kamal Haasan's profession as choreographer in Chachi 420. If Poonam Dhillon's spoilt brat has a hard time adjusting to Kumar Gaurav's humble lifestyle in Teri Kasam, it's no cakewalk for Karisma Kapoor's wealthy heiress either after she ties the knot to Aamir Khan's cab driver in Raja Hindustani.
Guilty of negligence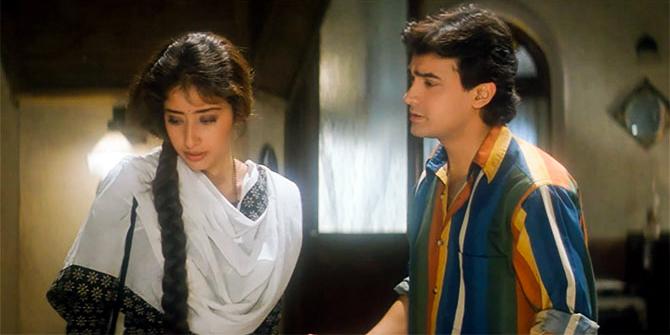 Some men are married to their jobs like Deepak Parashar in Nikaah, Aamir Khan in Akele Hum Akele Tum and they take their wives Salma Agha and Manisha Koirala's respective dreams and desires for granted.
It spells talaq, talaq, talaq for one and ugly divorce battle for another.
Rebound syndrome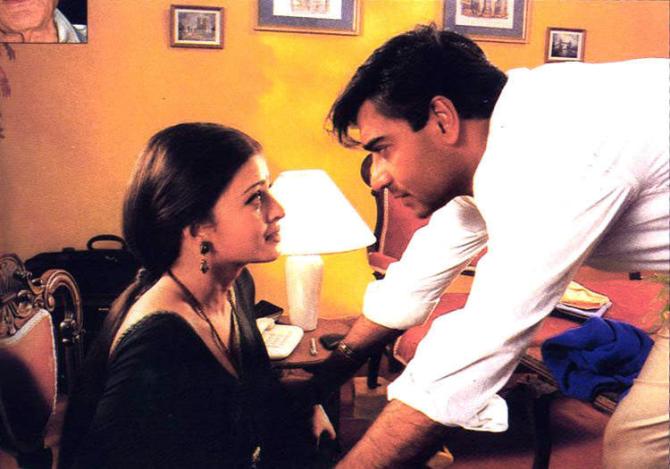 Marrying under pressure when you have still not gotten over your ex is never a good idea.
It's particularly unfair on the unsuspecting party.
Ajay Devgn finds out the hard way from Aishwarya Rai in Hum Dil De Chuke Sanam. As do Rishi Kapoor and Neelam in Kasak, Naseeruddin Shah and Padmini Kolhapure in Woh Saat Din, Akshay Kumar and Shilpa Shetty in Dhadkan and Abhishek Bachchan and Taapsee Pannu in Manmarziyaan.
Luckily for the previously turned down husband, she always comes around.
Not my type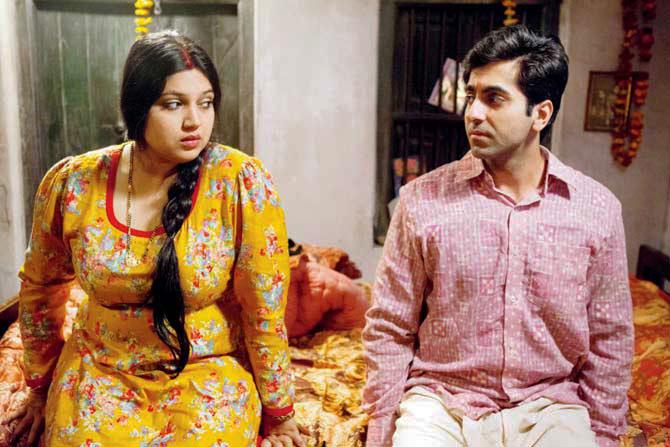 The married against one's will scenario leads to X learning Y is exactly the opposite of everything he or she hoped for in a partner.
Dharmendra's bibliophile is shocked to discover his missus Mala Sinha is illiterate in Anpadh.
Shashi Kapoor is appalled when he finds out the super-hot Raakhee he loves and the super-dull Raakhee he married are two different people in Sharmilee.
City bred Rakesh Roshan refuses to accept gaonwali Rekha as his dharam patni in Bahurani while Bollywood-eyed Ayushmann Khurrana endlessly sulks about his wife Bhumi Pednekar's weight in Dum Lage Ke Haisha.
Trauma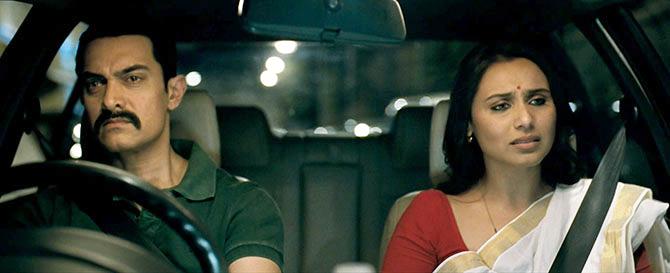 Not all married couples are responsible for their misery. Sometimes fate does its nasty bit.
Rekha and Vinod Mehra cope with the aftermath of a gang rape in Ghar.
Aamir Khan and Rani Mukerji endeavour to live under the same roof after the loss of a child in Talaash while Salman Khan and Anushka Sharma refuse to reconcile over the same in Sultan.
Ajay Devgn and Kajol take each day as it comes while figuring out how to deal with the latter's worsening Alzheimer's in U Me Aur Hum.