'I know rapes haven't stopped after PINK, but now the topic of 'No means No' has become a table discussion at every home. And this is a big thing.'
'Thappad will at least start a discussion.'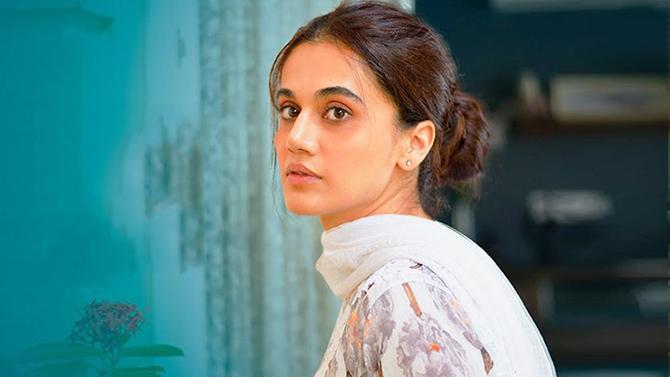 Is it okay to slap a woman?
Is a slap really that bad that it should end a happy marriage?
Will a film on this subject bring change in society?
Taapsee Pannu answers these questions and more in her new film, Anubhav Sinha's Thappad.
The actress goes way beyond these questions in this interview with Rediff.com Contributor Divya Solgama.
She tells us whether the film is an answer to Kabir Singh's controversial love and whether it is okay to show violence in shows like Bigg Boss.
"No one has that authority and superiority to tame another person. I don't know if any religious books are saying that things get solved by hitting someone. I don't know who started this trend, but this circle needs to be broken somewhere," Taapsee says in this video.