We have seen the blissful pati patni pairs on screen.
Now here's looking at the Bollywood's favourite reason for trouble in paradise -- the other woman.
In the remake of Pati Patni Aur Woh -- so far, known for its appalling dialogues about marital rape -- Ananya Pandey plays the temptress Kartik Aaryan falls for and forgets all about his wife Bhumi Pednekar.
Perfect occasion for Sukanya Verma to look into all the Woh woes in Hindi cinema.
Ranjeeta, Pati Patni Aur Woh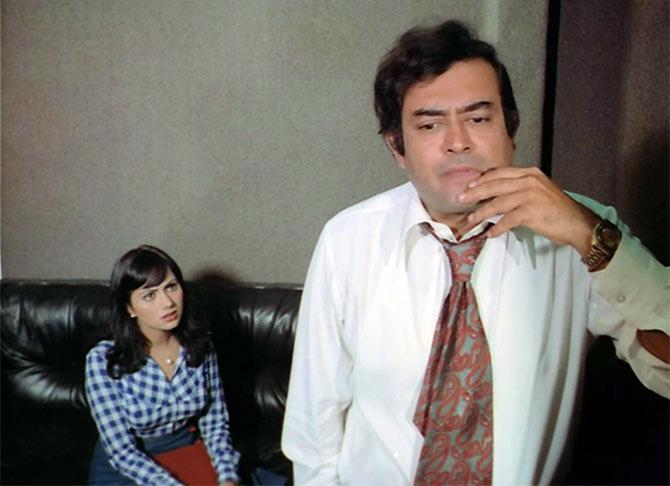 In the original directed by B R Chopra, Sanjeev Kumar concocts lies about his wife's health to create romantic sympathy out of his pretty, young and gullible secretary Ranjeeta.
Even after the truth comes out, his roving eye shows no signs of improvement.
Sarika, Griha Pravesh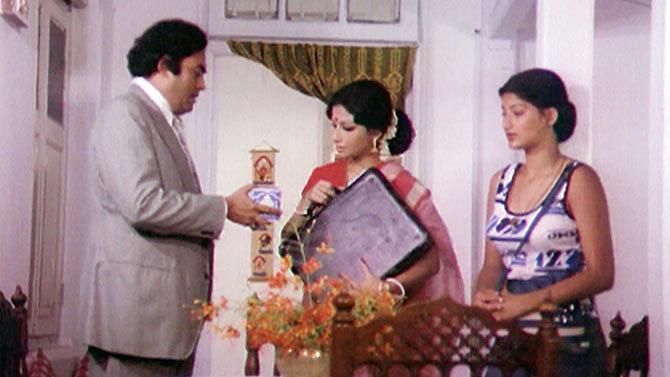 Basu Bhattacharya's exploration into relationships on slippery grounds is respectful of its characters'S compulsions.
Sarika's candour and proximity towards her much-married boss Sanjeev Kumar leads to an inevitable attraction, one that comes dangerously close to destroying the latter's seemingly rock-solid marriage to Sharmila Tagore.
Padmini Kolhapure, Souten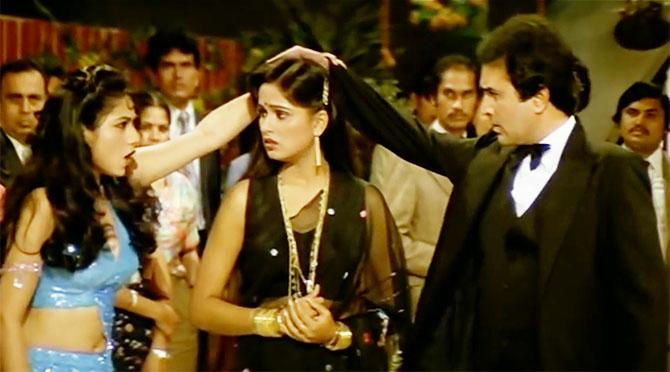 Although Padmini Kolhapure and Rajesh Khanna never cross the line, if you know what we mean, one's admiration and the other's affection is misconstrued as an extramarital affair by Kaka's snooty significant other, Tina Munim in Sawan Kumar's Souten.
Supriya Pathak, Masoom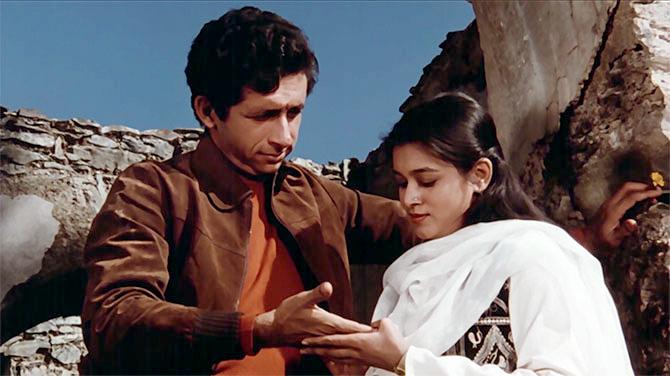 Supriya Pathak's character is long dead in Masoom when we learn about her existence.
But the reality of Naseerudin Shah's weak moment around her and the son he's now responsible for cause understandable distress to his better half, played by Shabana Azmi.
Meena Kumari, Dil Apna Aur Preet Parai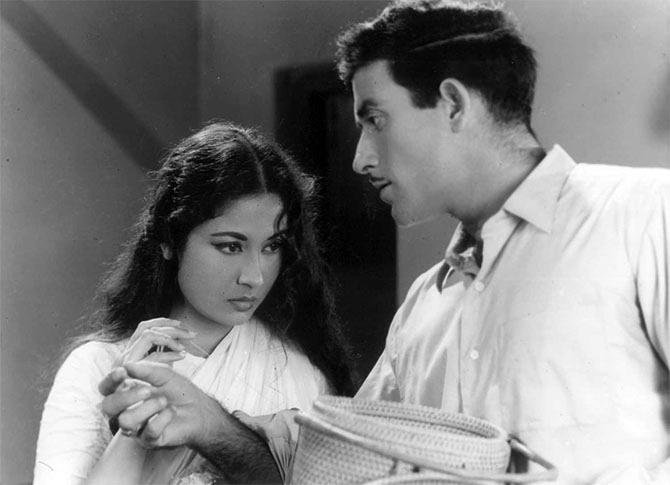 The gentle love story between Raaj Kumar's doctor and Meena Kumari's nurse is nipped in the bud, following the entry of his shrewish wife, Nadira.
Too bad it has little effect on the latter's growing jealousy as he becomes hellbent on labelling Meena Kumari the other woman despite keeping distance.
Sushmita Sen, Biwi No 1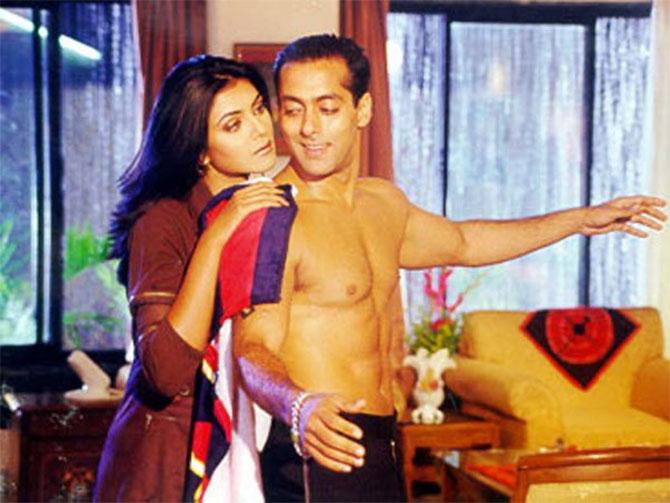 Salman Khan two-times sanskari housewife Karisma Kapoor with gold-digger model Sushmita Sen in David Dhawan's Biwi No 1.
Expectedly, Salman goes scot-free while Sushmita is demonised for wanting her cake and eating it too.
Kajol, Dil Kya Kare
Kajol's return into the life of a now happily married one-night stand leads to much complication and melodrama in Prakash Jha's utterly banal and daft Dil Kya Kare. Especially since she happens to be the biological mum of the child they're raising.
Anuradha Patel, Ijaazat
Anuradha Patel's bohemian magic and free-spirited ardour proves too much to let go for Naseeruddin Shah even after his split and marriage to Rekha.
So overpowering is her absence, it cannot help come in between them. Only a master like Gulzar could have rendered all three in such dignity.
Smita Patil, Arth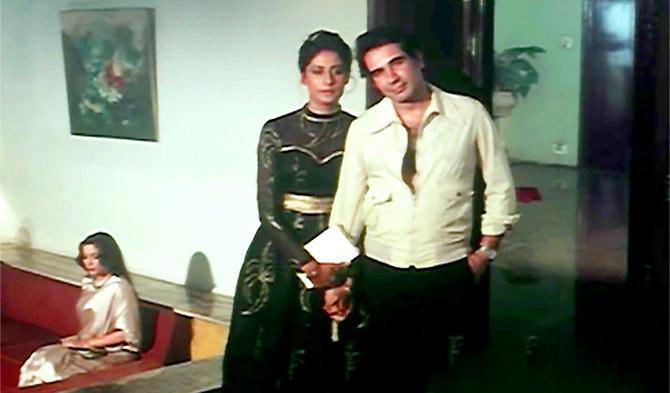 In Mahesh Bhatt's acclaimed Arth, Smita Patil becomes the victim of her own guilt and insecurity, as she becomes grows increasingly nervous about her role in ending the marriage between Shabana Azmi and Kulbushan Kharbanda.
Tina Munim, Aakhir Kyon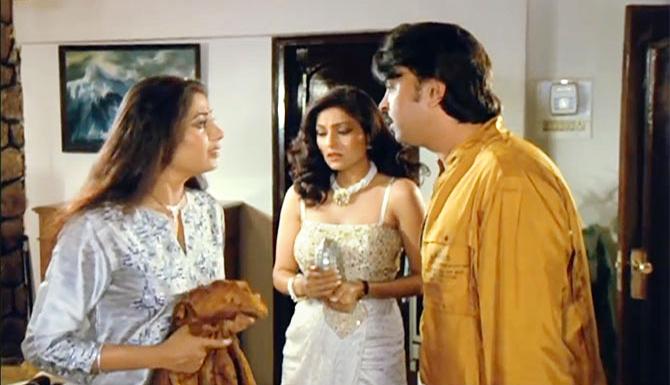 Tina Munim's haughty character leaves no room for conscience when she encourages her brother-in-law Rakesh Roshan's advances and ignores sister Smita Patil's protests in pursuit of Mission Mangalsutra. Law of averages eventually catches up on the culpable two.
Raakhee, Doosra Aadmi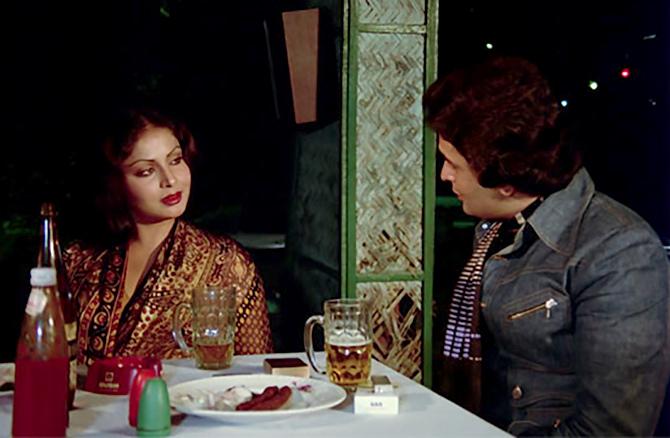 Rishi Kapoor reminds Raakhee of a man she loved and lost.
Raakhee's intellect and intensity draws Rishi in ways he cannot explain. Especially to Neetu Singh, his super anxious young wife.
Sangeeta Bijlani, Jurm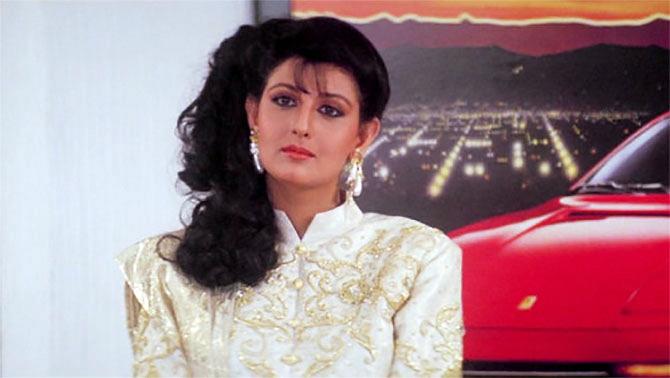 Bodyguards of Bollywood tend to go overboard doing their job.
In Jurm's case, Sangeeta Bijlani is an eyewitness under whose hysteria following a near fatal attack is read as a come-hither invitation by a married cop.
As he struggles to reconcile with his affair-sniffing wife, Bijlani is content to be his short-lived woh.
Amrita Singh, Aaina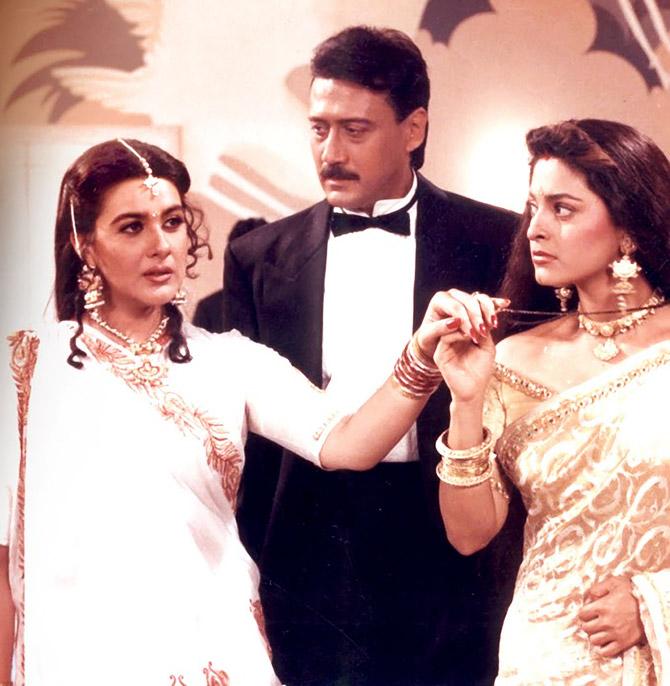 At first, Amrita Singh is Jackie Shroff's legitimate love interest.
But after she elopes minutes before their wedding to pursue her ambitions, he marries her younger sister Juhi Chawla on a rebound that sure enough turns into romance in true blue Bollywood style.
Singh makes a superbly scheming return to wreak havoc in their lives as the all-powerful woh.
Urmila Matondkar, Judaai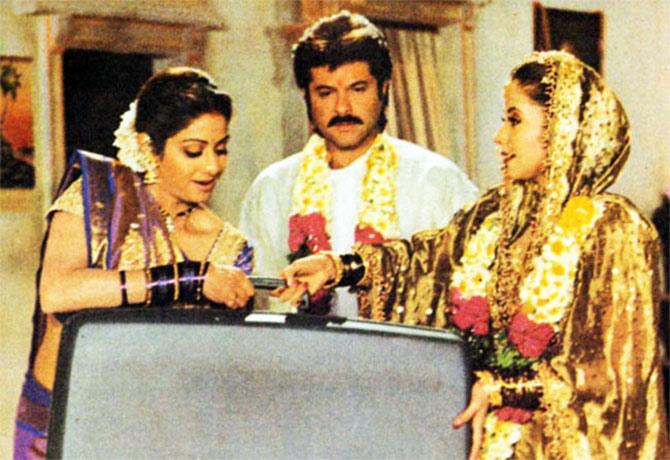 Urmila Matondkar dodges the 'woh' title by buying off the first wife's approval.
All yours, the latter assures only to change her mind a few reels later while the husband rolls from one end to another like a thali ka baingan.
Priyanka Chopra, Aitraaz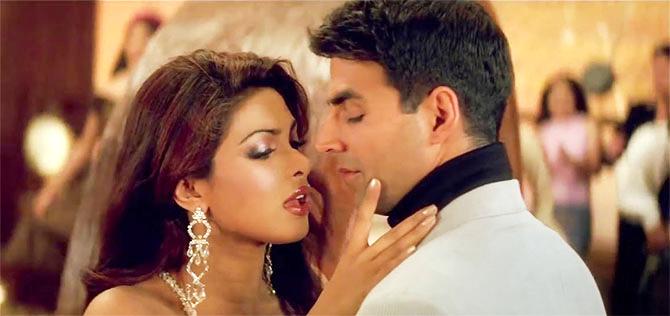 More ex than woh, Priyanka Chopra's violent need to rekindle her lustful equation with Akshay Kumar doesn't go down well with him or his lawyer biwi as they file for sexual harassment in this dumbed down version of Demi Moore's Disclosure.
---
Sukanya Verma is the Principal Movie Reviewer for Rediff.com.
One of the most perceptive observers of Hindi cinema, Sukanya has a dazzling portfolio of features that have engaged Rediff.com readers for 20 years.
She can be contacted at mailto_sukanyaverma@rediffmail.com
---