A man saying 'talaq' three times to seek instant divorce from his wife has sparked off abundant melodrama in Bollywood's Muslim socials.
But after Parliament's historic decision to outlaw instant triple talaq, it will now be treated as a criminal offence.
While we wait to watch this progressive reality mirror in future Hindi films, Sukanya Verma looks at how the talaq scenario played out in the past.
Nikaah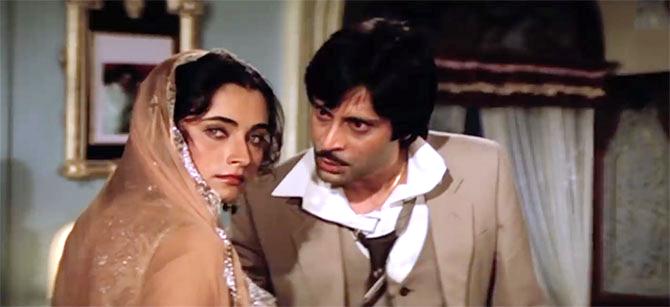 Disposed to making movies around social subjects, filmmaker Baldev Raj Chopra's Nikaah, which gave Deepak Parashar the most famous dialogue of his career and Salma Agha a break in movies, was originally called Talaq Talak Talaq.
Though the title wasn't retained, its hard-hitting line, 'Maaro talaq ke teen patthar aur nikal do humein ghar se,' drive its point home emphatically.
As a compelling commentary on an insensitive practice empowering a Muslim man to discard his marriage as and when he pleases, Nikaah is both scathing in its criticism and sympathetic in its support.
Chaudhvin Ka Chand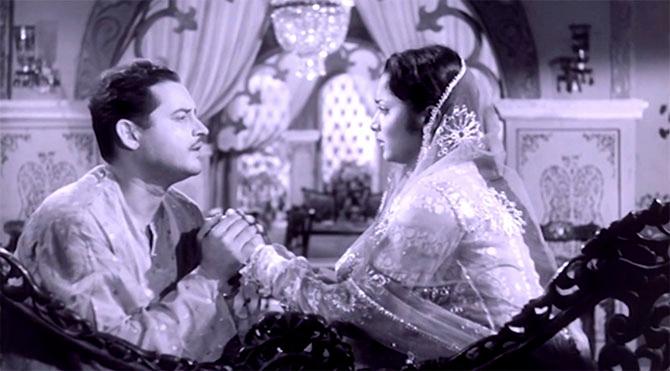 Every time two best friends fall for the same girl, sacrifice is inevitable.
Something to that effect happens in the M Sadiq's Chaudhvin Ka Chand.
Once Guru Dutt learns his BFF Rehman has feelings for his beautiful significant other Waheeda Rehman, he feels guilty and starts behaving dishonorably to create a talaq-friendly atmosphere.
It takes a fair share of tragedy for better sense to prevail.
Deedar-E-Yaar
Jeetendra produces and stars in H S Rawail's lousy Chaudhvin Ka Chand rehash.
Here too, best buddies -- Jeetu and Rishi Kapoor -- are crushing on the same girl, Tina Munim.
What makes the ensuing misunderstandings truly absurd is how casually the troika decides on the course of their relationships not once but twice in the story -- A marries B, A says talaq three times to B leaving the coast clear for C to marry B.
Not surprisingly, Deedar-E-Yaar turned out to be a disaster at the box office.
Mere Huzoor
Despite a happily married life and blissful home, Jeetendra chucks the woman (Mala Sinha) he ardently wooed and wed to rendezvous with a courtesan.
When his better half objects, he says the talaq word in an angry fit and lives to regret it till the rest of the movie.
To make it worse, her second husband, played by Raaj Kumar, also shows a willingness to give her up when Jeetendra shows up to say sorry.
In what can only be attributed to divine intervention, she doesn't end up with either.
Bewafa Se Wafa
Sawan Kumar Tak's regressive Bewafa Se Wafa might just be the worst film of the Muslim social genre.
Though Vivek Mushran never says the talaq word to Juhi Chawla, the first woman he marries, or Nagma, the second woman he marries on his first wife's behest because she cannot bear him a child, the threats do crop up in a cringe-worthy scene.
Take this, a desperate Juhi admits to poisoning a pregnant Nagma even though she's innocent simply to stop her husband from going all talaq, talaq, talaq on her.
Zubeidaa
Shyam Benegal's Zubeidaa follows the fascinating journey of a son's endeavours to discover his mother essayed by Karisma Kapoor in one of her career-defining roles.
Among the many chapters unraveling her turbulent life includes marrying under parental pressure only to be rudely told 'Main tumhe talaq deta hoon' by her gutless husband, also under parental pressure.
Secret Superstar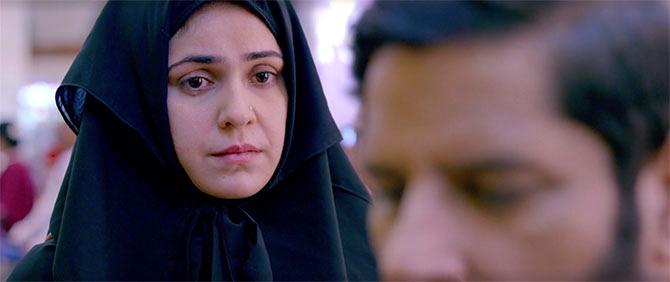 In dramatic pre-climax of Secret Superstar, it's not the entitled man but his long-suffering wife finding strength to dump her abusive husband in public.
It's a refreshing reversal of roles that shows how difficult it is for a Muslim woman to separate from her husband and overcome the fear of divorce in the absence of financial and emotional support.