Is it a bird? Is it a plane? It is a plane!
Like there's no dearth of memorable bus scenes and train imagery in Hindi movies, planes are equally prolific on silver screen.
From meet cutes to hijacks, they've witnessed it all.
Sukanya Verma takes a look.
Badrinath Ki Dulhania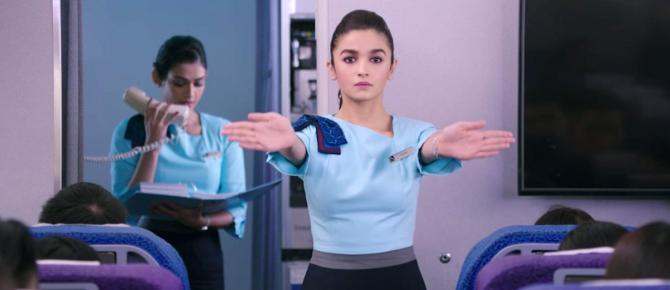 Alia Bhatt's air hostess dreams lead to much drama and hullaballoo back home when she leaves her groom-to-be at the altar and flourish as an independent young woman.
Dil Chahta Hai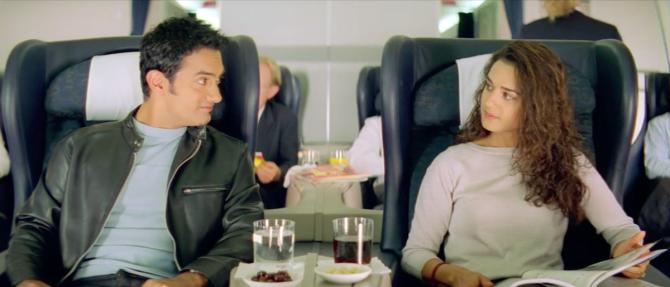 After a prankish first encounter at a night club, Aamir Khan and Preity Zinta hit it off on a flight from India to Australia setting the stage for the inevitable.
English Vinglish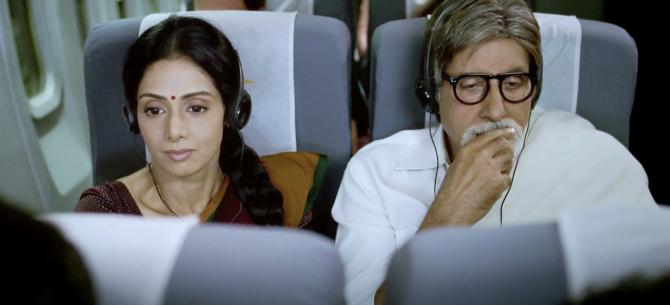 The anxiety of a first time traveler as well as the consideration for a clueless co-passenger is delightfully captured in Sridevi and Amitabh Bachchan's warm interactions as they take off to New York in English Vinglish.
Gunjan Saxena: The Kargil Girl
Stepping inside the cockpit of a commercial plane turns out to be a turning point in little Gunjan's life. There and then she decides what she wants to be when she grows up -- a pilot.
<p=>
Maine Pyar Kyun Kiya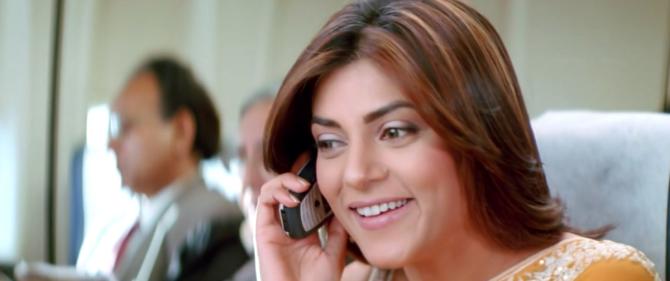 Ripping off from the Friends episode where Rachel's flight is stalled after Phoebe suggests something is wrong with it to buy Ross some time for his romantic proposal, Maine Pyaar Kyun Kiya, a copy of Cactus Flower, too uses the exact same ploy to reunite Sushmita Sen and Salman Khan at the end of the rom-com.
Hum Tum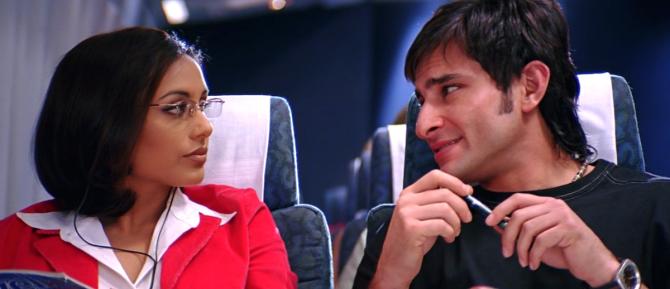 Opposites don't always attract. And Saif Ali Khan and Rani Mukerji keenly demonstrate it in their first meeting as students flying off to US, which includes a bantering stopover at Amsterdam.
Cocktail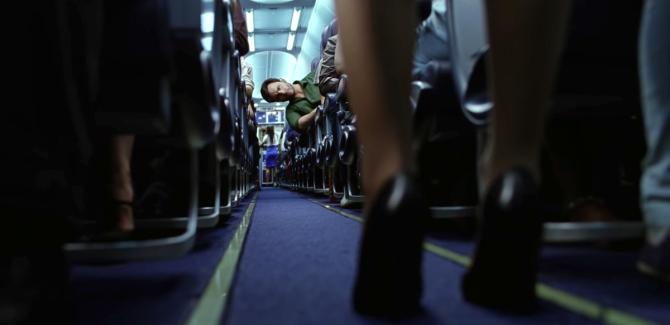 Saif Ali Khan's roving eye makes its presence felt mid-air in the early scenes of Cocktail's romantic triangle.
Ki & Ka
Some film-makers find it poetic to wrap up a love story at the same spot it started. In R Balki's Ki & Ka, Arjun Kapoor and Kareena Kapoor Khan first meet on a flight and reconcile on one as well.
Dil Dhadakne Do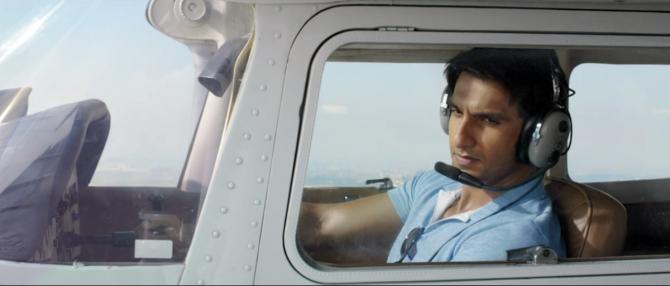 Ranveer Singh's love for flying planes and his parents shrewdly using it as a bait to lure him into marriage is crucial to Dil Dhadakne Do's amused study of privileged lives.
Zindagi Na Milegi Dobara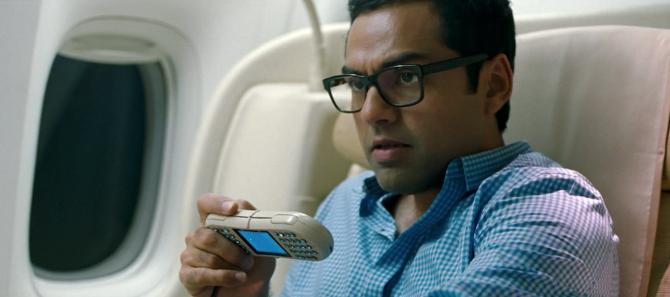 Three best friends from varying economic backgrounds decide to celebrate one's bachelor party in Spain. One gets a good glimpse of traveling first class thanks to Abhay Deol availing all the luxurious amenities at hand.
Queen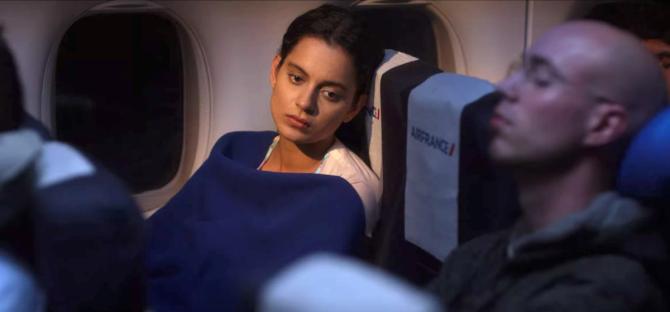 Not every trip is a pleasurable one. Not for a girl dumped by her groom a day before their wedding anyway. But Kangana Ranaut's decision to fly off to their honeymoon destination anyway ends up empowering in more ways than one.
Jagga Jasoos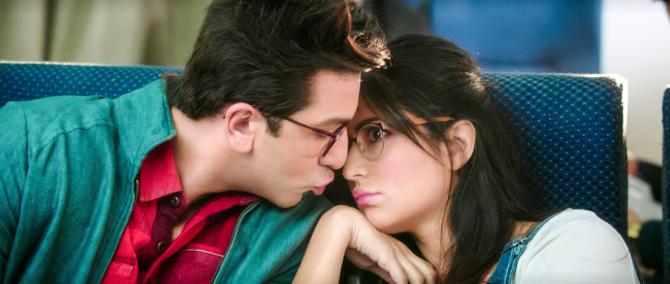 Not adventurous enough to gain membership in the mile-high club but Ranbir Kapoor and Katrina Kaif's mid-air lip-lock in Jagga Jasoos sure gets points for trying.
Sanju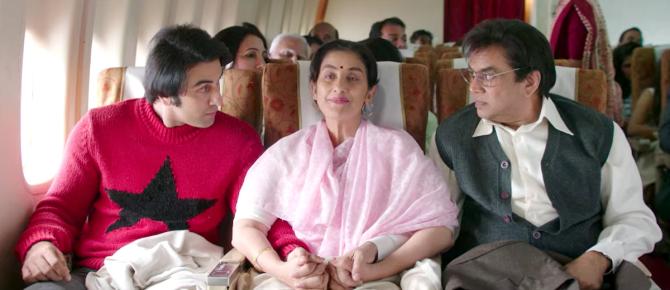 The family that flies together stays together reiterates a scene from actor Sanjay Dutt's indulgent biopic.
Race 2
Trust Abbas Mustan to come up with the fanciest of private planes ready for everything from brawls, betrayals and blowing up. How the leading cast of John Abraham, Saif, Jacqueline Fernandez and Deepika Padukone disembark the plane though has to be seen to believe.
Tees Maar Khan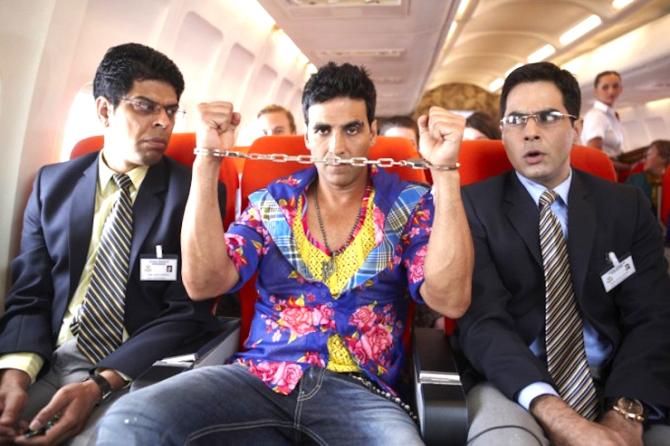 Akshay Kumar goes from convict to conman within a matter of minutes using the pandemonium caused by fellow passengers to his benefit while on board in Farah Khan's awful rehash of After the Fox.
Jaan-E-Mann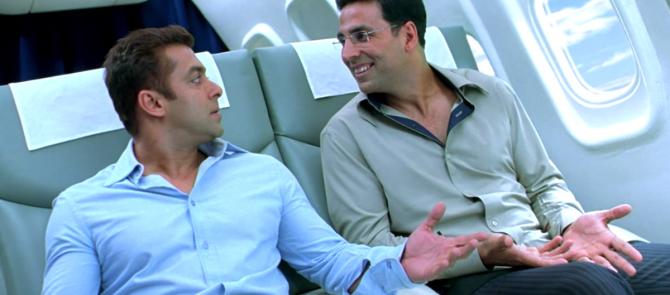 Sly Salman Khan plants himself in gullible Akshay Kumar's life and flight to New York as they bond over apple juice and hot chocolate and the art of wooing the ladies to fulfill the wonderfully whimsical Jaan-E-Mann's romantic goals.
Student of the Year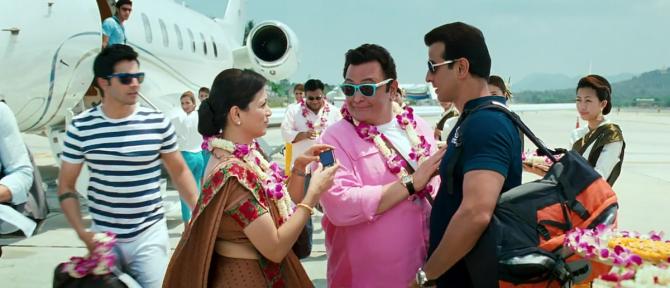 For everyone who ever wondered what private planes of flushed folks flying off families and friends out of the country for destination weddings looks like, Student of the Year offers one heck of a glamorous peek.
Pyar Toh Hona Hi Tha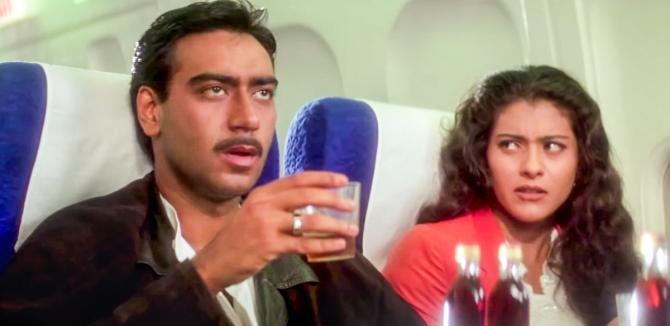 Kajol's fear of flying and Ajay Devgn's cucumber cool response work their chemistry in this French Kiss rip-off until they've accomplished the point behind the movie's title.
Khiladiyon Ka Khiladi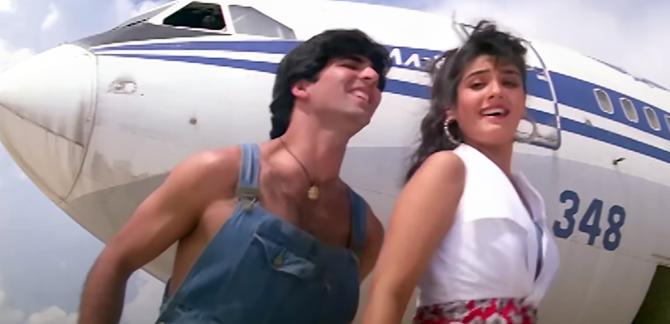 In Bollywood, planes do more than fly. They act as props for actors to dance on and against. Akki and Raveena Tandon shaking a vigorous leg in Khiladiyon Ka Khiladi is case in point.
Hum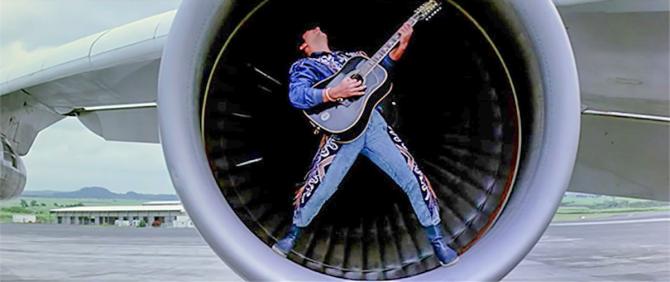 Ditto for a guitar strumming Govinda in Sanam Mere Sanam from Hum.
Aur Pyar Ho Gaya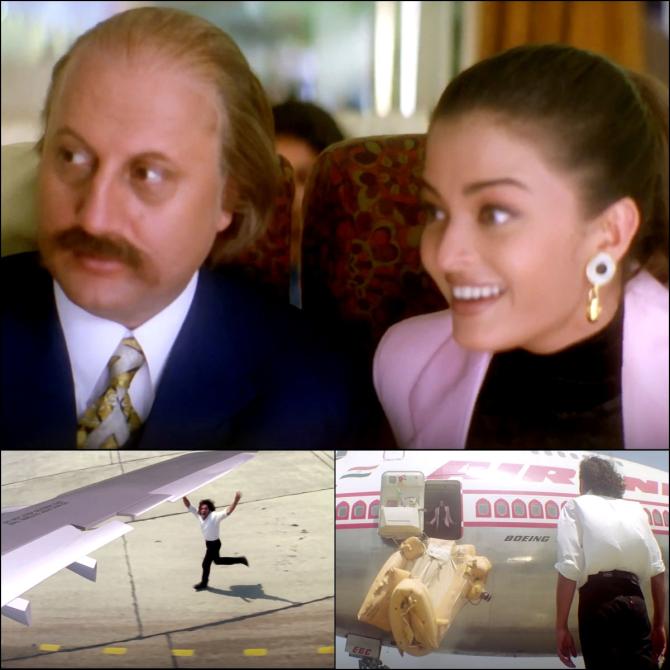 There's no short supply of airport-themed happy endings. But few have gatecrashed all the way to the runway and stopped a moving plane like Bobby Deol does to prevent Aishwarya Rai from taking off in Rahul Rawail's musical love story.
Neerja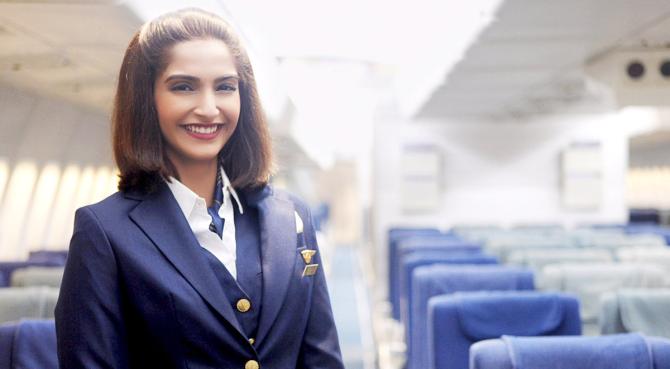 Sonam Kapoor's poignant portrayal of a true story wherein the brave Indian airhostess Neerja Bhanot sacrificed her life to rescue passengers during the 1986 hijack of Pan Am flight 73 in Karachi.
Zameen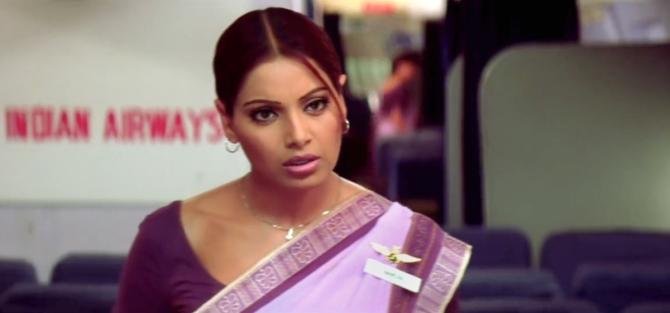 Rohit Shetty's fictionalised take on real events stars Bipasha Basu as a spirited airhostess held hostage in a flight along with her entire crew and passengers.
War, Ek Tha Tiger, Krrish 3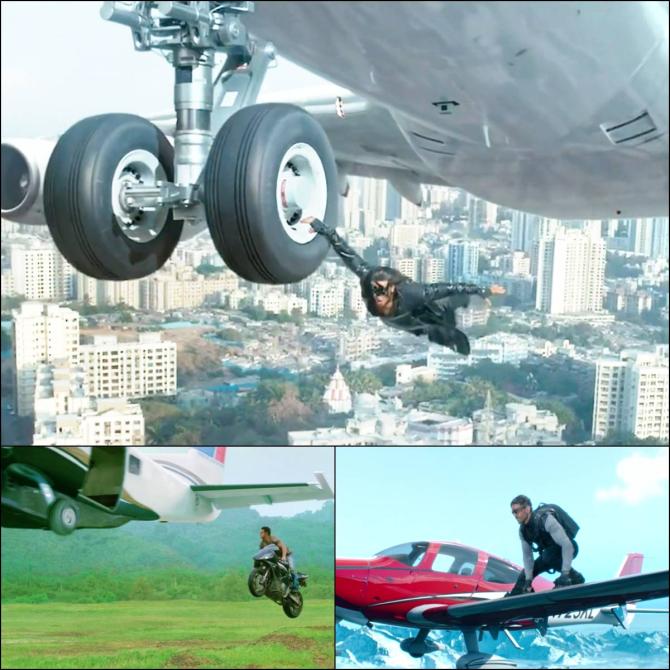 When it comes to turning daredevils thousands of feet above air, Bollywood is more than up to the task. There's ample proof if you don't believe us.
Yun Hota Toh Kya Hota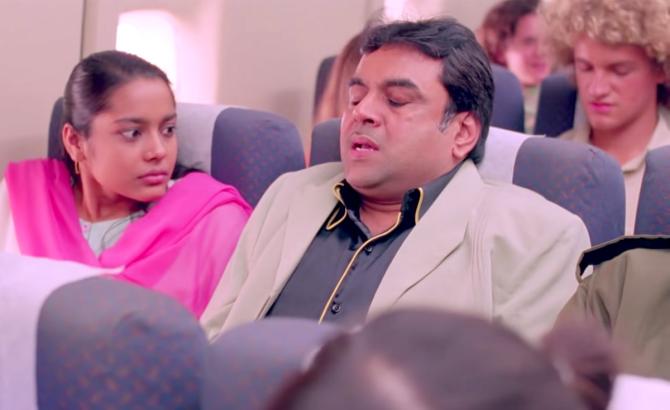 Naseeruddin Shah's directorial debut may not have made a big splash but it certainly leaves you numb with its ending inspired by the ill-fated plane crash related to the events of 9/11.
Baadshah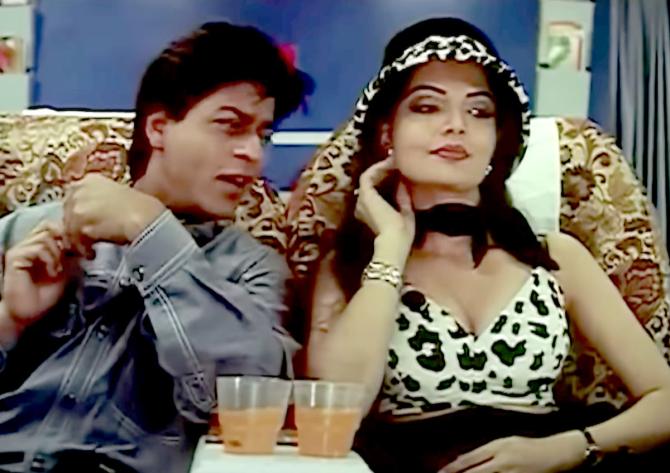 Shah Rukh Khan's frequent flier moments on silver screen have engaged us through and through.
Be it the comic confusion in Baadshah.
Swades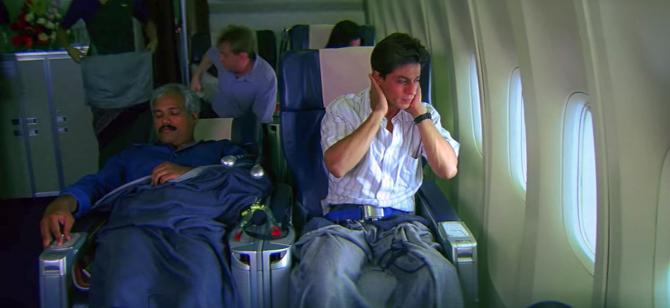 That incredible feeling of 'home sweet home' when his NRI character returns to India after a long gap in Swades.
Dilwale Dulhania Le Jayenge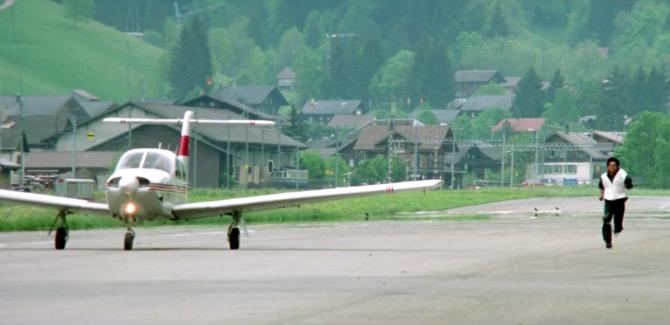 Trying to outrun a plane as part of his dashing introduction sequence in DDLJ.
Chalte Chalte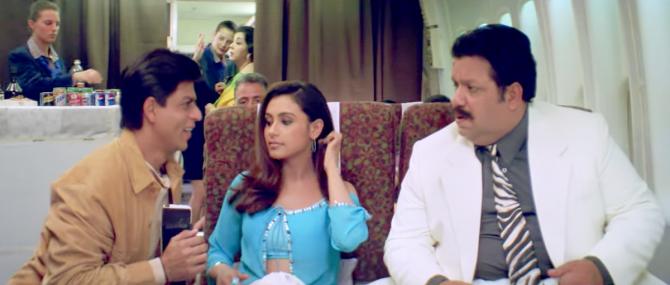 Cementing his King of Romance reputation by getting on a plane just to court the girl he loves all the way to Greece in Chalte Chalte.
Naam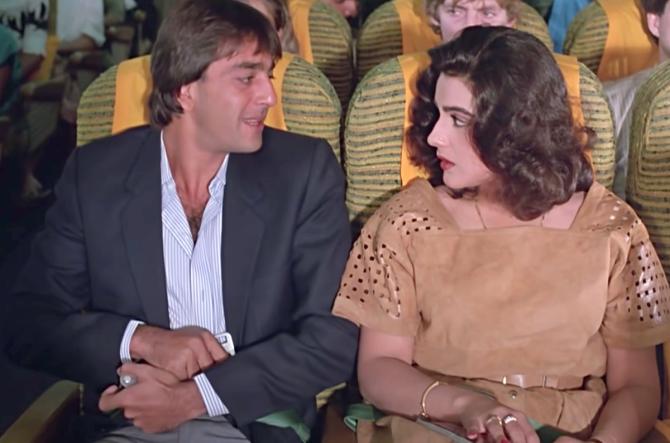 Who knew seat belts can be conversation starters? It certainly leads to some camaraderie between Sanjay Dutt and the woman (Amrita Singh) he finds himself seated next to want to in Mahesh Bhatt's critically-acclaimed Naam.
Sunny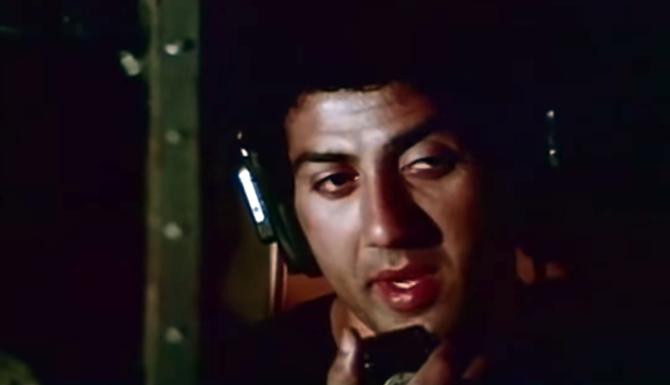 Only in Bollywood masalas, will a guy threaten to crash his plane unless he learns the truth about his biological mom from his adoptive mom -- a la Sunny Deol in Sunny.
Jugnu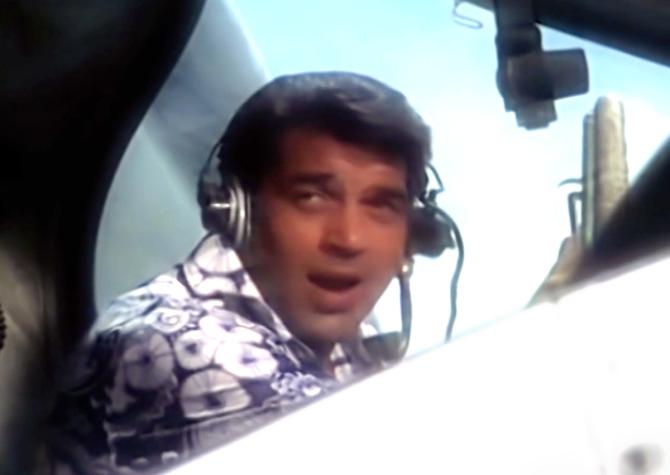 Daddy Dharmendra fares no better using the great invention of mankind to serenade, correction stalk, ladylove Hema Malini humming the famous 1973 track, Tera Peecha Na Chodunga.
The Great Gambler
How stylish is Amitabh Bachchan and Zeenat Aman's mid-air encounter in The Great Gambler?
Heera Panna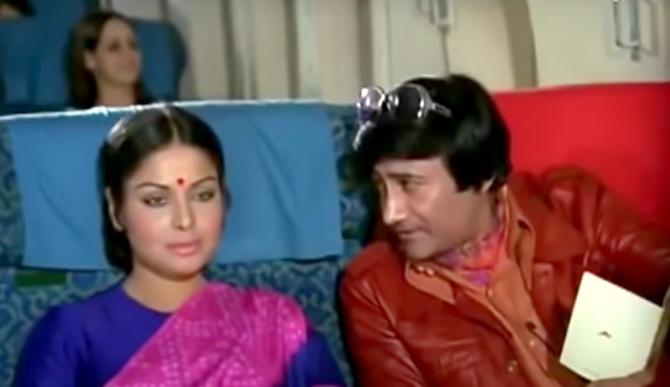 Dev Anand openly flirts with a air hostess, played by Raakhee, in Heera Panna. What's more? She doesn't report him. Instead she reciprocates on the spot.
Gumnaam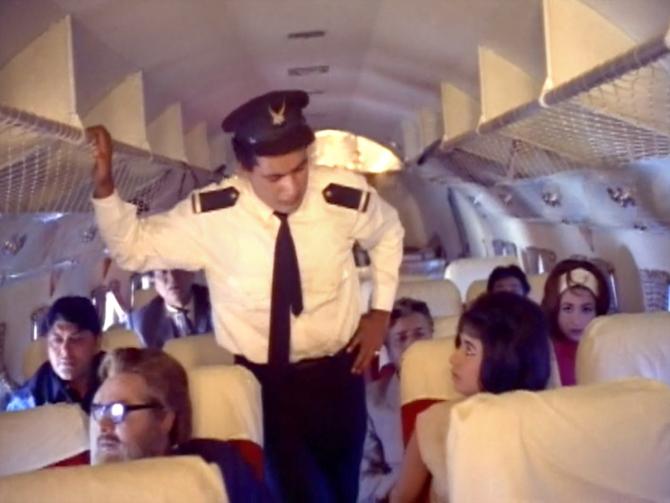 The entire premise of Gumnaam's mystery, inspired by novelist Agatha Christie's And Then There Were None, rests on a plane leaving its passengers stranded on a mysterious island.
Kal Aaj Aur Kal and An Evening in Paris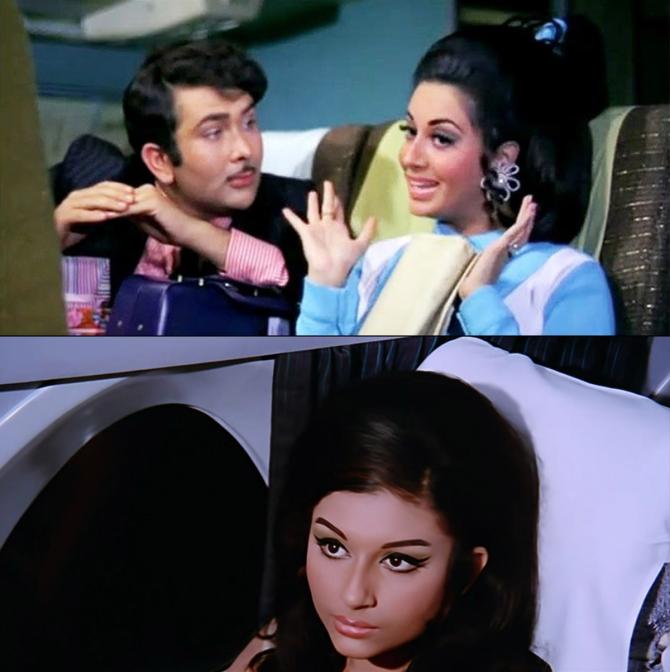 Whether its returning from abroad or flying out of the country, it's always nice to catch a plane of yore.