One of the most thrilling scenes of Mission Impossible Rogue Nation is when Tom Cruise is latching on to the door of a flying airbus.
Famous for doing his own stunts, the actor performed the feat eight times till he nailed the perfect shot.
Bollywood has done its share of mid-air daredevilry too.
In the WAR trailer, Hrithik Roshan keeps his balance on a moving plane's wing.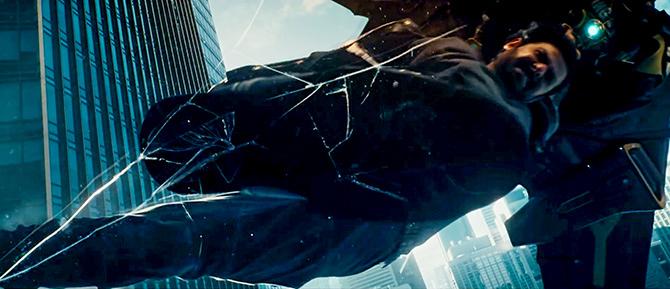 Prabhas-starrer Saaho has the star bumping into ample choppers and men in winged jet suits.
Rohit Shetty's Sooryavanshi offers a glimpse of shenanigans to expect with its on-the-sets capture of leading man Akshay Kumar dangling off a helicopter sans a safety harness.
Sukanya Verma lists 10 other occasions when Hindi film heroes engaged in crazy aircraft stunts.
Baaghi 2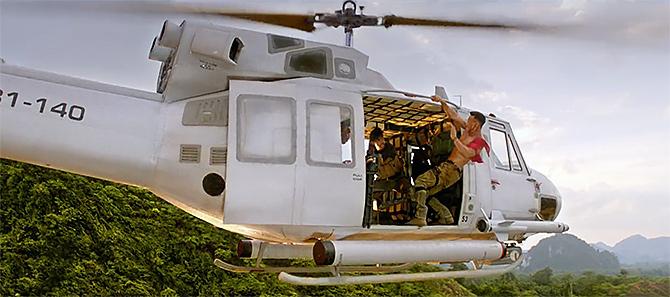 Tiger Shroff slips into flat-out Rambo mode towards the end of Baaghi 2.
Part of the wham-bam involves diving into a chopper followed by an audacious show of steadiness and strength.
Dishoom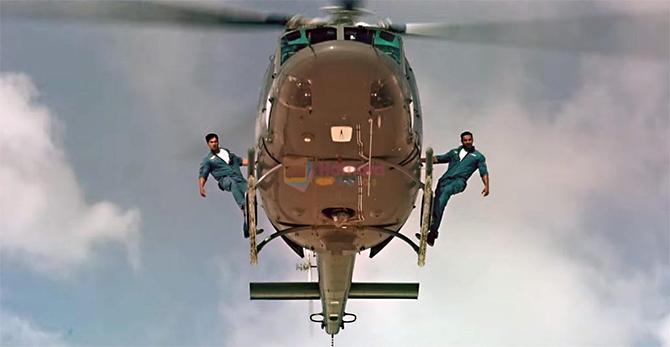 John Abraham and Varun Dhawan flank a helicopter while skipping on body doubles to perform some heavy-duty mid-air action and apprehend rogue-on-the-run Akshaye Khanna in the fast-paced finale of Dishoom.
Ek Tha Tiger
A seriously injured Salman Khan leaping off his speedy bike onto a moving plane in Ek Tha Tiger is tailor-made for wolf whistles.
Krrish 3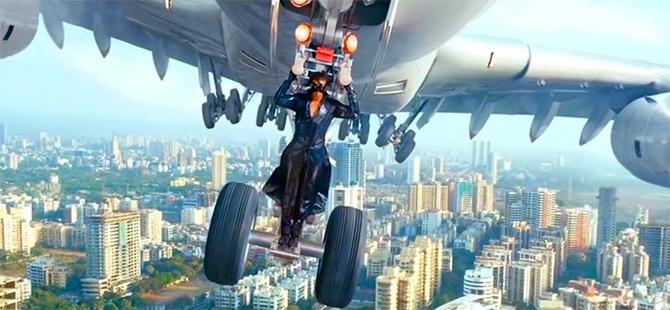 It's all VFX, and rather tacky one at that. But Hrithik Roshan sure has a ball playing superhero and piggybacking a crash-prone airplane and its passengers as though it was a rucksack.
Sabse Bada Khiladi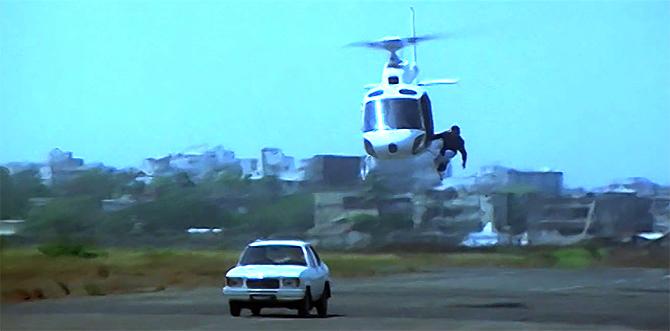 As one of Bollywood's best action heroes, Akshay Kumar's super stunt show in Sooryavanshi is not the first instance of the Khiladi's devil-may-care attitude.
Remember the very first time he did something of that sort in Sabse Bada Khiladi?
Khiladi 420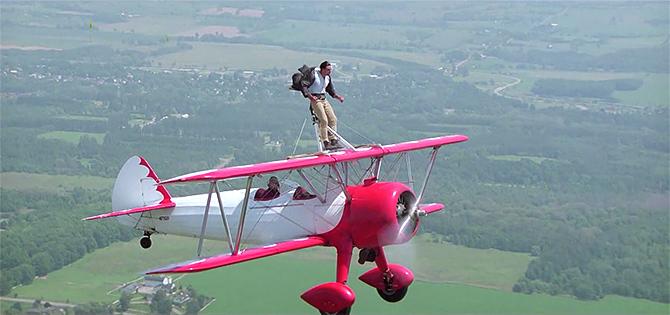 Or the extraordinary sequence where he's standing atop an aircraft in Khiladi 420?
International Khiladi
Or where he's dragging against a plane about to take off in International Khiladi?
Roop Ki Rani Choron Ka Raja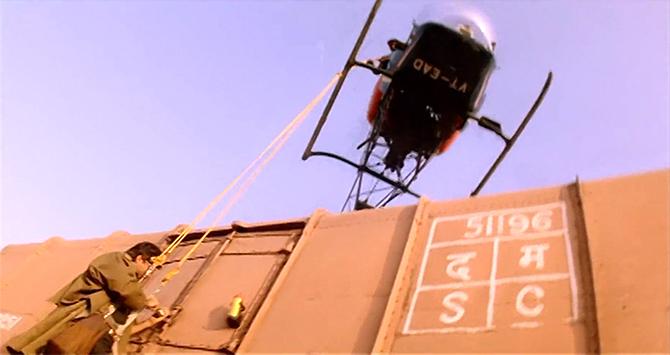 Anil Kapoor and Sridevi's big-budget con caper proved to be an expensive flop but even its worst detractors would agree it wasn't without merit.
Remember the elaborate train robbery sequence, where a dangling down from a helicopter AK endeavours to steal from a running goods train?
Mard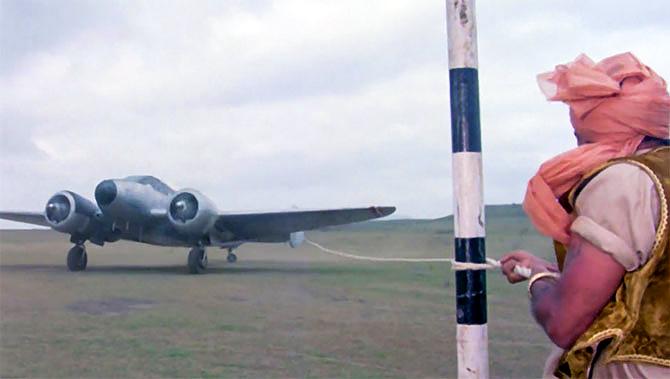 The original muscleman Dara Singh shows off his brawn power by throwing a lasso and detaining the villain's plane like only Manmohan Desai could imagine in the 1985 superhit, Mard.
An Evening in Paris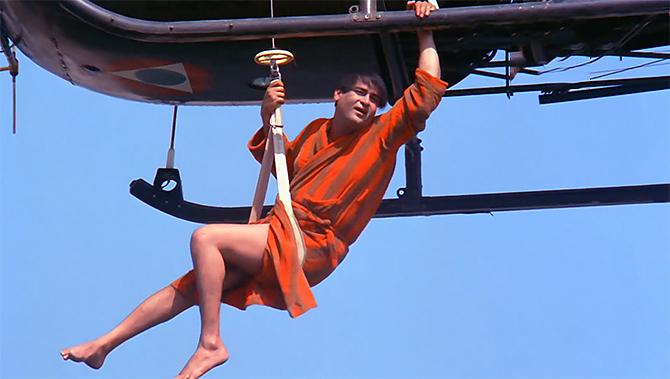 For someone synonymous with dance and romance, Shammi Kapoor proves to be quite a daredevil even in his courtship.
The exuberant image of the Yahoo hero swinging from a chopper to croon Aasman se aaya farishta to Sharmila Tagore in An Evening in Paris is etched in our memories.